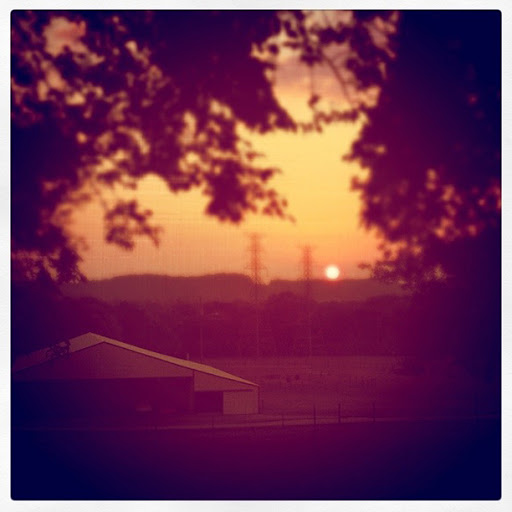 [watching the sunset from the front porch at farmhome with my mom last night. i popped over after a grocery run!]
things to keep doing until we can't anymore:
be barefoot
be swimsuited
be outside
be outside past 8pm
watch sunsets
take walks
play with horsey
frolic
read by the pool
lay on the ground

[love laying on warm pavement. is that weird? maybe it's a growing up in the south thing.]

watch the clouds
drive with the windows down
things to be excited about:
nashville's

incredible

fall colors
trips to auburn with friends for football weekends

[not that i want to watch football. i don't really.]

boots!! oh, boots. i'll be delighted to reunite with my boots. and browse new ones online.
fall nail polish colors

[steven is so excited about this, you don't even know]

pumpkin candles, pumpkin spice lattes, cozy snuggle vibes
listening to records on our record player. oh wait, we don't have one. but we will.
halloween planning
a fat & happy dvr. that's a terrible thing to look forward to. heathens! but seriously.
birthdays! steven's

[october 11]

, mine

[november 28]

i should pump the breaks on this list before i say the word christmas. oops! christmas!! music, lights, tree, smells, ohh. sorry. way too soon, i know.
i am not ready for summer to end. i'm not. i'm a sun baby. a flower child. i absolutely live for the summer and every single thing that comes with it. but i do love the fall, too, and the holidays!? oooh, i can't help but get a dot excited once september hits. it happens every year. and i'd be majorly lying if i said i didn't start listening to christmas music several months in advance. and justinbieberiscomingoutwithachristmasalbum but lets just breeze over that sentence, we're breezing right over.