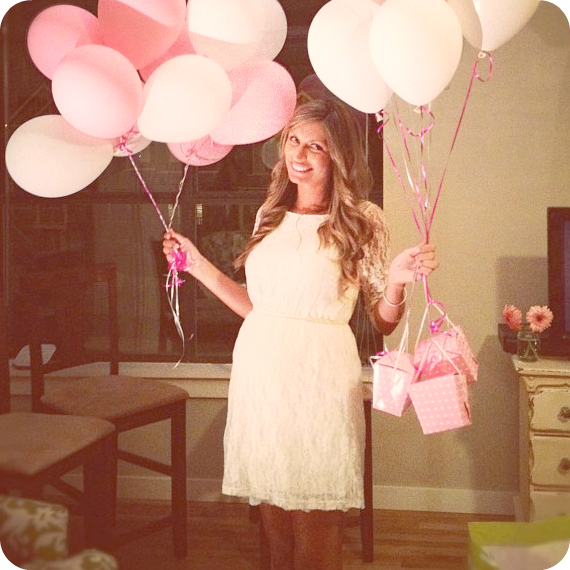 this week i've been…
…majorly avoiding the re-roofing we've got going on at our house.
…having the
best
baby shower ever with my best girls ever!
…wishing i wouldn't wake up at dawn's crack every morning lately only to lay there for two hours then fall back to sleep.
…looking so preg.
…also experiencing a relapse in pregnancy brain.
…giving baby little talks on how she's just a smidge too big now to be spinning herself sideways and trying to stretch her legs out.
…getting some quality poolside time with my little sisboo and forcing her to be my sibling bff.
…and that's about it! wee!
um, but seriously. last night, baby girl and i were given the sweetest baby shower ever imaginable by my best girlfriends and i can't
even
get over how great it was. and now i can't wait to look through all my photos! and by my photos i mean my photos and my sister's photos because hers will undoubtedly be the best ones. yes. can't wait.
[pic from my baby shower by my sweet little friend molly!]