it's officially summertime! and what's better for summertime than beach hair? i don't even know. beach hair is my fav. messy, salty, beachy beach hair. and i happen to know just the trick for that! i mean, unless you have an actual ocean around. i don't usually. i live in tennessee. and i've tried a few "beach hair" types of products here and there, but they're all just too product-y for me. the real ocean isn't a hair product, it's water and salt and maybe a little fishy poopoo, and i've been pretty pleased with that concoction! so, i really just want nature in my hair with as few chemicals as possible.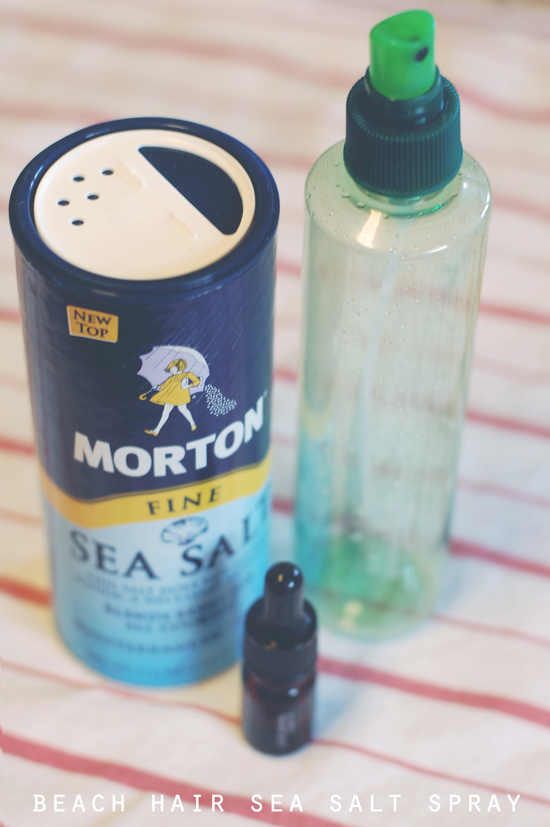 you need: 1-3 tsp fine sea salt,
8 oz water, 8 or 10 oz spray bottle,
a few drops of argan oil [or jojoba or olive or coconut]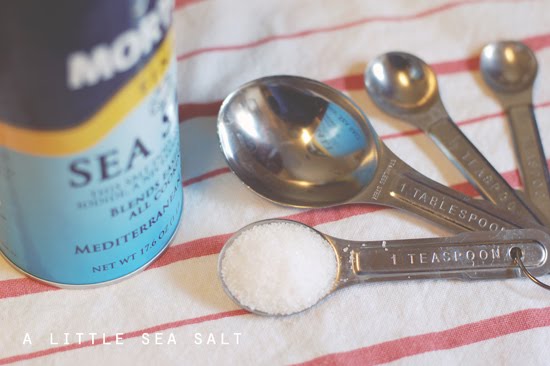 1. mix 1-3 teaspoons of sea salt in 8 ounces of water. the more salt you use, the beachier, but it's also more drying to your hair. i used 1 teaspoon but ended up just spraying a lot on anyway.
2. add in oil for a little conditioning moisture. i used 4-ish drops of
josie maran's argan oil
[or
here's one
that's not beyond outrageously priced]. i didn't use coconut oil because it cools into a solid form and i didn't picture that being quite as mixable in a spray, but i'm sure it still works. or maybe some olive oil. just a little something to counteract the drying of the salt!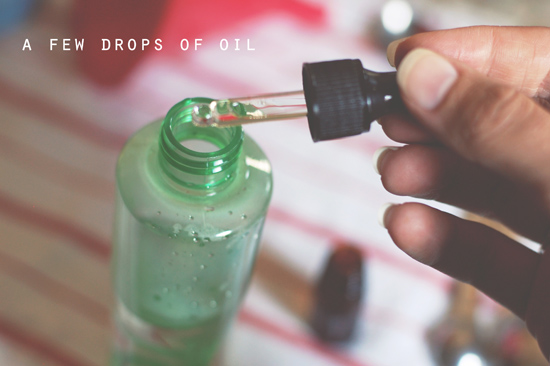 3. i know some also might like to add an essential oil for scent or a drop of hair gel for hold. i didn't. but you could!
4. shake it up in a spray bottle and spray! yay! isn't that the easiest?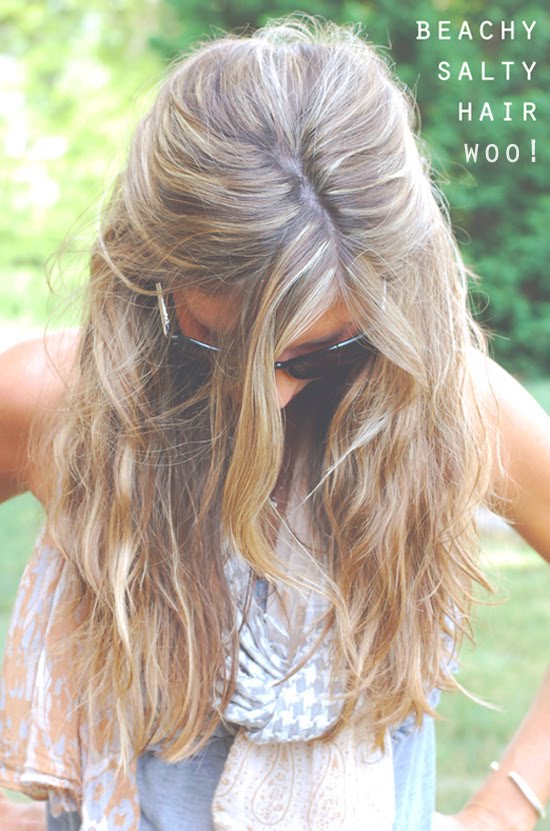 5. go play in the sunshine!