over two little days last week, maddalena and i joined my mom on one of her regular visits to see her mother, my bettye mom, who is unfortunately living with alzheimer's disease. in the past, i feel like it's been really emotionally tiring for me to see her and try to wrap my mind around how she is now and who she was before and how i miss the old her, and her house, and my childhood memories… but this time… it was just really good to see her. whichever her it is, i needed it. she doesn't seem to ever be able to quite pinpoint who we all are, but, you know, i guess we look familiar enough because she does seem to know that we're somehow significant! she still says some of her own "bettyemom-isms" every now and then, too, and it's just good to hear her voice. [at one point m sneezed and bettye mom said "scat tom!" i'd forgotten that she said that at sneezes! and i also had no clue what it meant, but it's an old saying.] and i figured, if i ever wanted maddalena to meet bettye mom, her great-grandmother in our direct line of such fabulous strong-minded females 😉 well, i probably shouldn't wait. also, the drive up to lexington is probably the only one i'm willing to journey with m right now. it's kind of the perfect length, and our typical mid-way stop happens just in time for nursing and stretching and such before anyone becomes too traumatized by car seat hatred. so, we went on our quick jaunt and had ourselves a good little visit! well, except for the part where we got kicked out of our hotel room early the next day because they had to check for a gas leak. 1.) well, that's kind of scary, and 2.) doooon't. mess. with our slow morning wakeup routine. but all in all… it was just really good to see my grandmother! and i had fun with my mommy and my baby, too.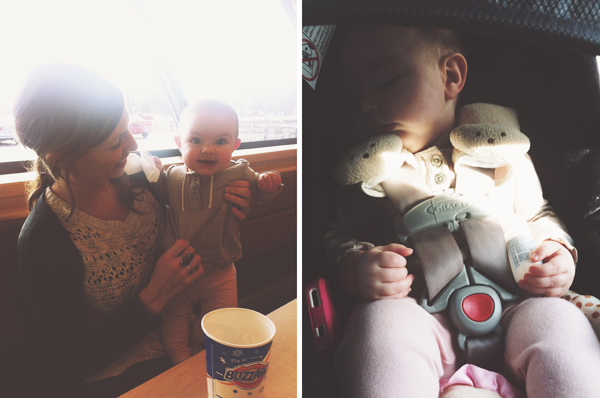 [our typical halfway stop at dairy queen // m falling asleep after a little bit 
of a teary battle, clutching her bottle of teething tablets, bless her heart]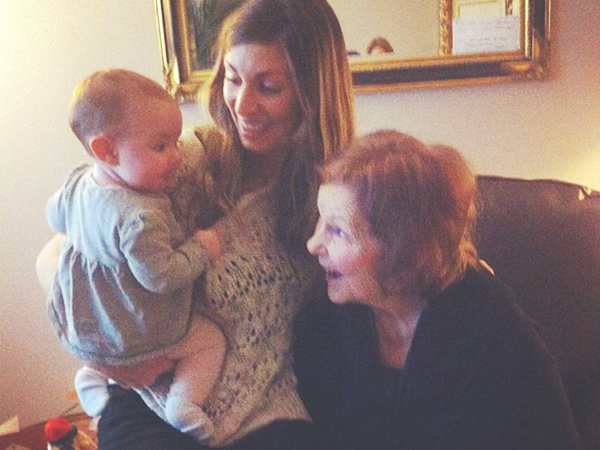 [bettye mom's face lit up seeing miss maddalena and it was 
the sweetest thing

!

something about that baby just clicked with her

.

]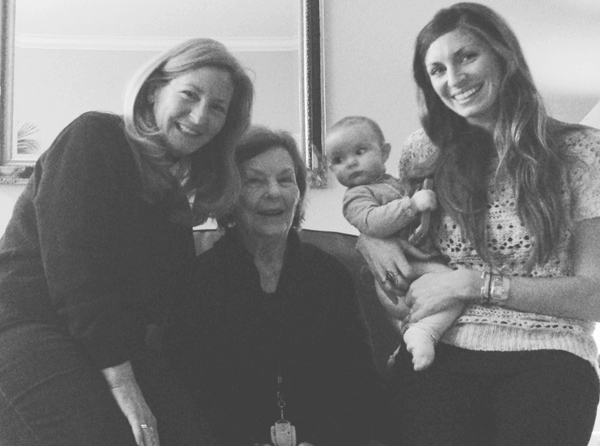 [four generations! our line of ladies

,

all first-born females.

 
not the best quality photo in the world, but i

love

it

so much.]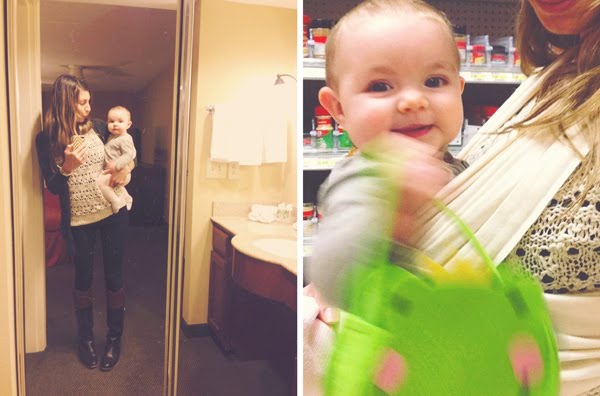 [

in

our little hotel room // and a target trip, where

my sleepy baby 
managed to

pick out her own purse and carried it

through the checkout!

]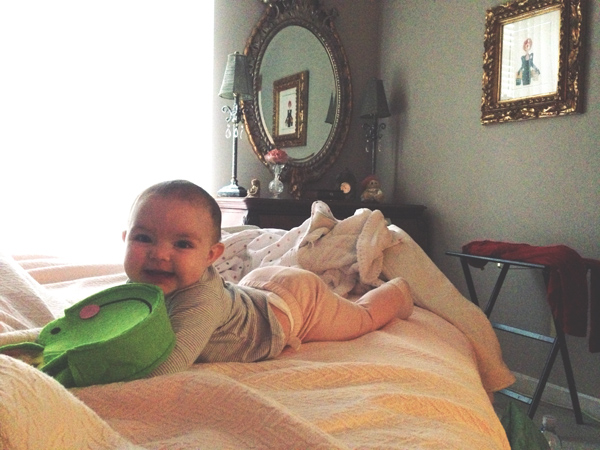 [m

addalena

on bettye mom's bed with her new purse. sometimes i just miss being 
around bettye mom's "stuff," so i enjoyed seeing my baby with

some of it.

silly, but

true.

]
happy early valentine's day, bettye mom! we really love you!