i know a little girl who loves her mom's laptop
so
much she's already popped off the Y key, and who is
always
diving after our iphones. so this girl, she's got her own little setup now.
..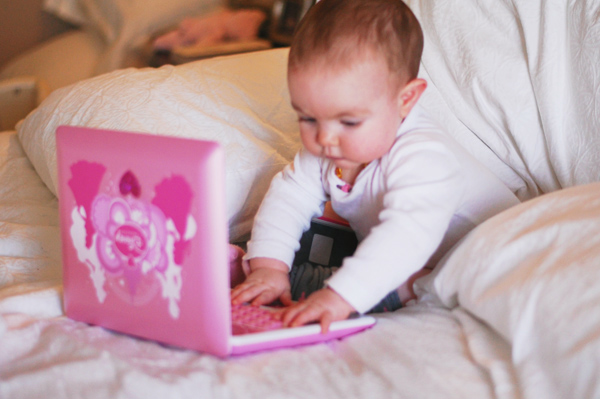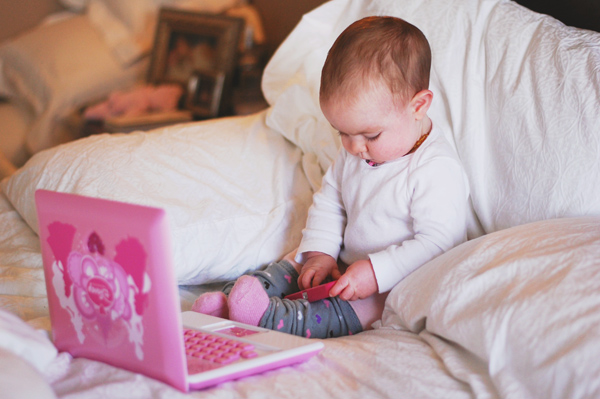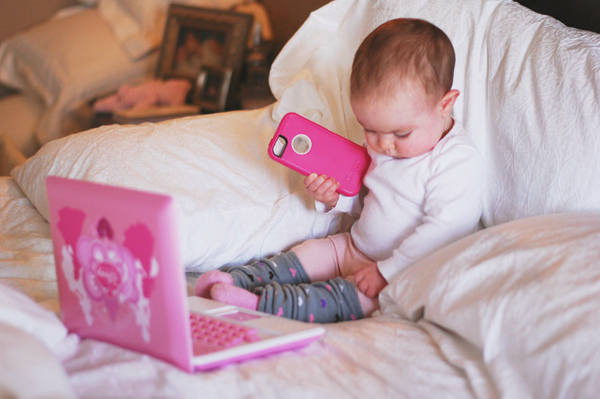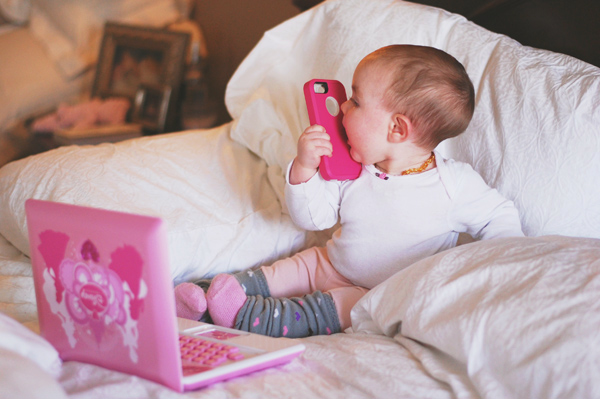 she is quite a busy lady baby these days
,
and oh, it just kills me.
take a nap, take a call, take a poop, send an email. the usual baby stuff.
and i have to say, she pretty much gets her fantastic typing skills from her mama. 😉
just ask all those typing quizzes we took in middle school. speed and accuracy, my friends!
[m's office includes: vtech laptop with princesses and full qwerty keyboard // otterbox iphone case turned perfect baby phone]