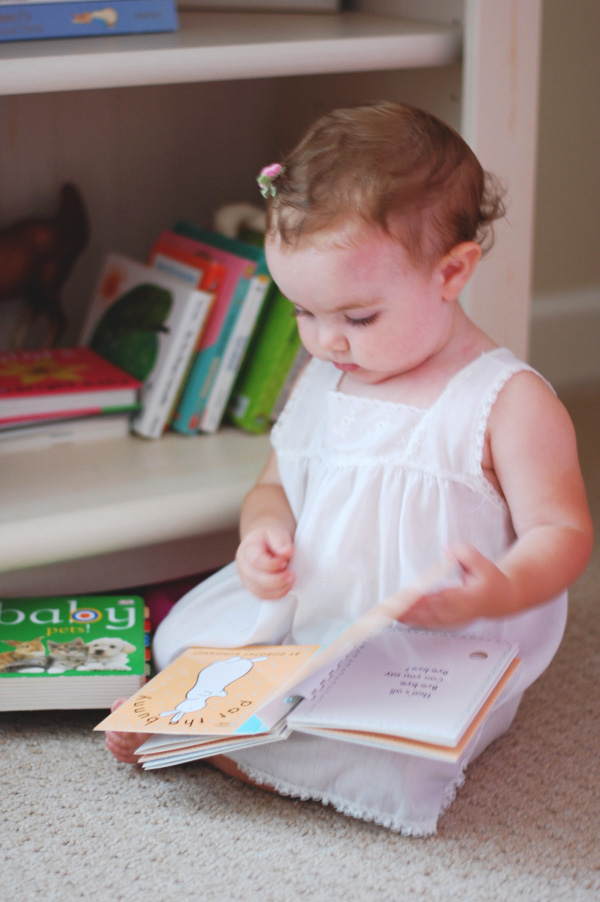 yesterday we had just a little bit of a sicky day in our house. i typically have a really, really good immune system
[seriously one of the few things i will legitimately credit myself with!]
, but! it happened anyway. some kind of little 24 hour bug hit me and demanded i take it easy. it was a gloomy and gray day outside, anyway, and while stevo was off at work, maddalena and i kind of just relaxed around the house with not much going on other than resting and snuggling a good bit. and you know? it was actually kind of nice! suddenly, the day felt a lot like some of those slow, cozy and quiet newborn days that we used to have… that for us are now so far away… the newborn days that every mom ever will tell you "go by so fast!" although, when you're in them they don't always feel so fast… but before you know it you're that mom telling other people how fast they go. oh, yes! so fast! and now here we are… and exactly one week from today my baby girl will be
one year old
. okay. thaaat
was
fast. and honestly, i can't tell if i'm taking it all in stride and handling it pretty well? or if it's all going to hit me like a ton of bricks and i'll end up spending some unplanned amount of hours fighting tears!
[hmm, that last one's more likely! ;)]
it's all so much fun, every day, so wonderful watching her grow and change… there is absolutely no question about that. it's a blast, especially for me! but this one year mark, it's so bittersweet, too, because apparently with babies the
passing of time
becomes something you can't really ignore anymore. now when i carry my sleeping baby into her bedroom, i look in the mirror and see these long legs dangling everywhere, they get longer with every look, and it just reminds me that time goes way too fast. and as so so
so
very excited as i am to watch miss maddalena's big, pretty eyes light up at her birthday gifts, and see her dip a little finger into her first cake
[!!!]
, i can't help but feel thankful for our slow little cuddle day. just a little pause. i think maybe i needed that. and now, maddalena rose, you may proceed with the growings! yaaay! last week of… not being any years old! ha! better get all that infanty stuff out of your system once and for all 😉
*photo not from sicky day, just one from a few days ago that i love.