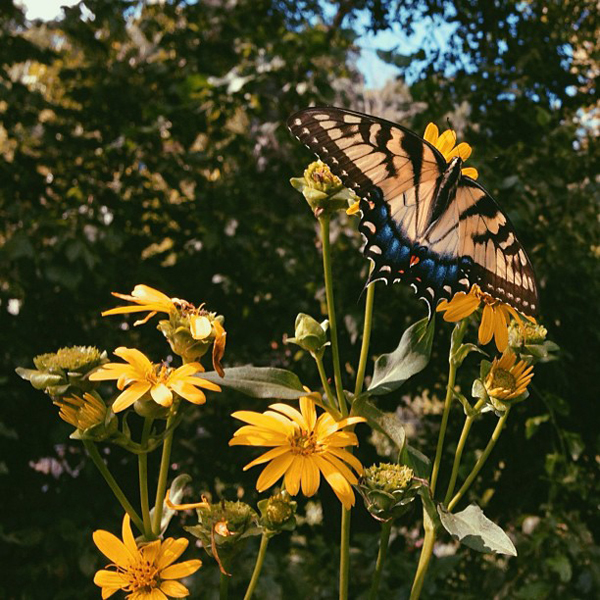 1. so, hey! wanna know what happens when you shop at costco uncaffeinated and hungry? you buy juuust about everything the sample ladies are offering. except for those spring roll things, i can do without those. but you do think, "why, yes i will get these here breakfast biscuits in bulk! and this dip! it's fabulous! and the chocolate covered thingies! yes! veggie straws!! my life is complete!!" then, you accidentally buy coffee beans instead of grounds and you get home and in your desperate state you must turn beans into grounds and your baby cries because loud noises are the devil and oh, it's just bad.
2. also, who is john mayer now? this is my question. we bought his latest album, and it's growing on me! i'm finding it enjoyable, because he can sing anything and i'll pretty much swoon, but it seems similar to his last album with the whole, "i'm just a guy ropin' cattle 'n' leadin' packs a horses 'cross the range" kinda vibe, so i pretty much feel like he is now… john mayer playing the role of someone else. intriguing, yes?
3. pretty. little. liars. finale! i just caught up, because i was a few behind, and darnit, they don't make it easy! but do we think what they want us to think?? like really? do we think what they're implying in the final scene is true? i kinda don't. i think they just want us to think things, but it'll be a different twist maybe? i hope. also,
this show has gotten confusing
. still my fav 😉
4. obviously, new york fashion week has been in full swing [because if you're a girl and your eyeballs hit the internet at any point in the day, you kind of can't miss it], and i think i have loved keeping up with it just a little more this year than ever before. but! i would be lying if i said i completely understood why so much of what is shown on the runway is so… unwearable looking? why? why do they wear things on purpose in a way that no person would actually wear it? just to be unique? anyway, i think my favs so far have been
delpozo
and
rebecca minkoff
! beautiful!!
5. ps. this is
us
lately:
maddalena
started falling asleep twice in her high chair seat the other day, which was sweet, funny, shocking. she never just falls asleep anywhere! also, she attempted to run away from me in the craft store the other day, small bottle of paint in hand, is ob-sessed with having her feet sniffed [she thinks. it is. hilarious!], and is pretty obsessed with her belly button, too.
steven
does crossfit for exercise now and then somehow basically turned our garage into a gym where the neighbor men play. it's cute. and by cute, i mean sweaty! his other hobbies have pretty much been just being attractive in general, practicing his golf swing, writing inappropriate things on the grocery list, fantasy footballing, and sometimes reciting the lines, "my hair is getting kind of long," or "i need to get my hair cut."
i
have been basking in this glorious it's-still-summer weather, singing some really terribly made up jingles, and attempting to drink more [yes more!] coffee and take fewer iphone photos [not working] because my phone and computer and external hard drive and various cloud storage services are getting chock-to-the-brim full! surely i'm not the only with this scenario!? hellllp meeee, i'm drowning in data. but it's data that i love and need! also, i'm still closet cleansing!! hooray!
check it, yo
😉 [also, still having the desire to say "yo" sometimes because we are totally into this final season of breaking bad!]
and! because miss princess is one going on 16, she had her first golf cart driving lesson over the weekend 😉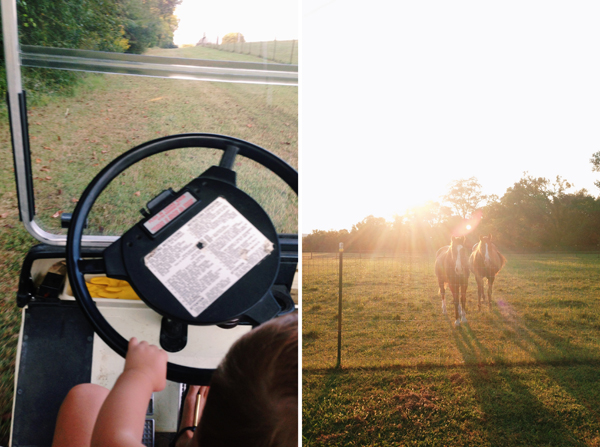 she's a sweet little spitfire, this girly of ours!
happiness all around!
[butterfly photo from a little walk we took recently!!]