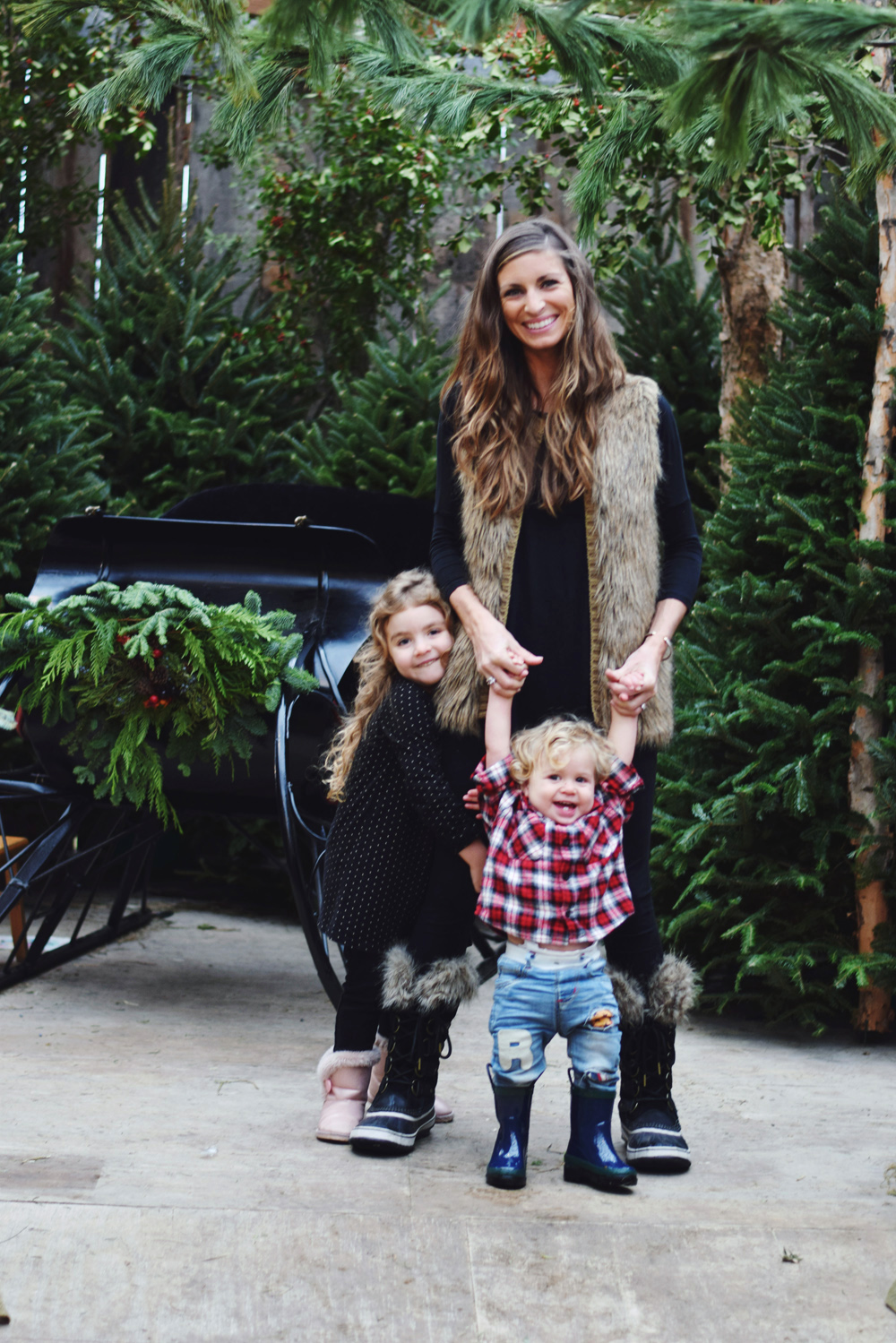 there are so many festive things that i want to squeeze into our holiday agenda around nashville year after year, so it's kind of funny that one of our newest favorite holiday traditions is in lexington, kentucky!! but oooh, my gosh. if you ask the babies, my mom, and i… we'd probably all agree that
hillenmeyer christmas shop
is pretty much our holiday love language! between the beautiful arrangements, sweet little animals, fire burning in the fireplace, christmas music playing, and no shortage of chandeliers, we could [and umm… we did] spend hours there!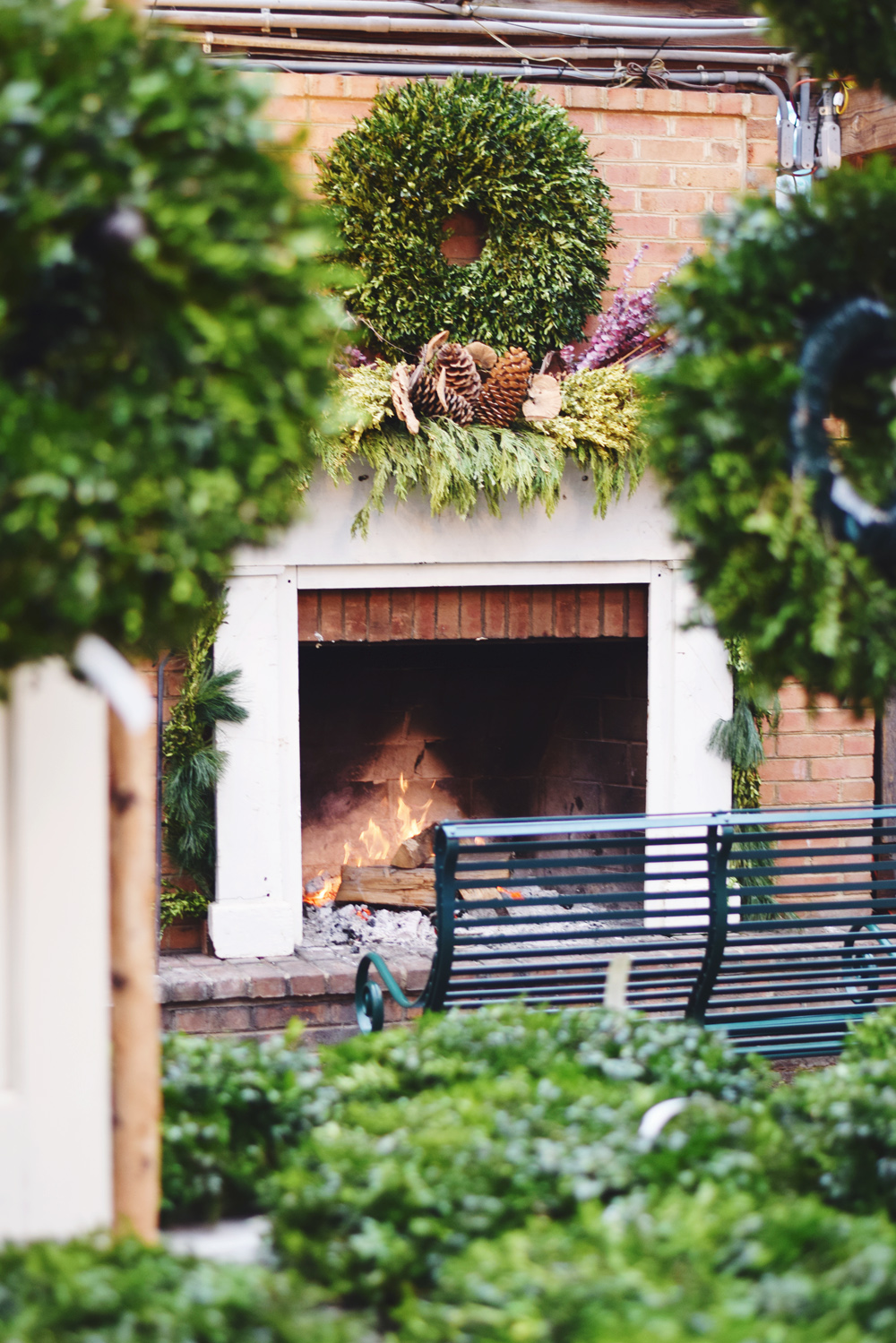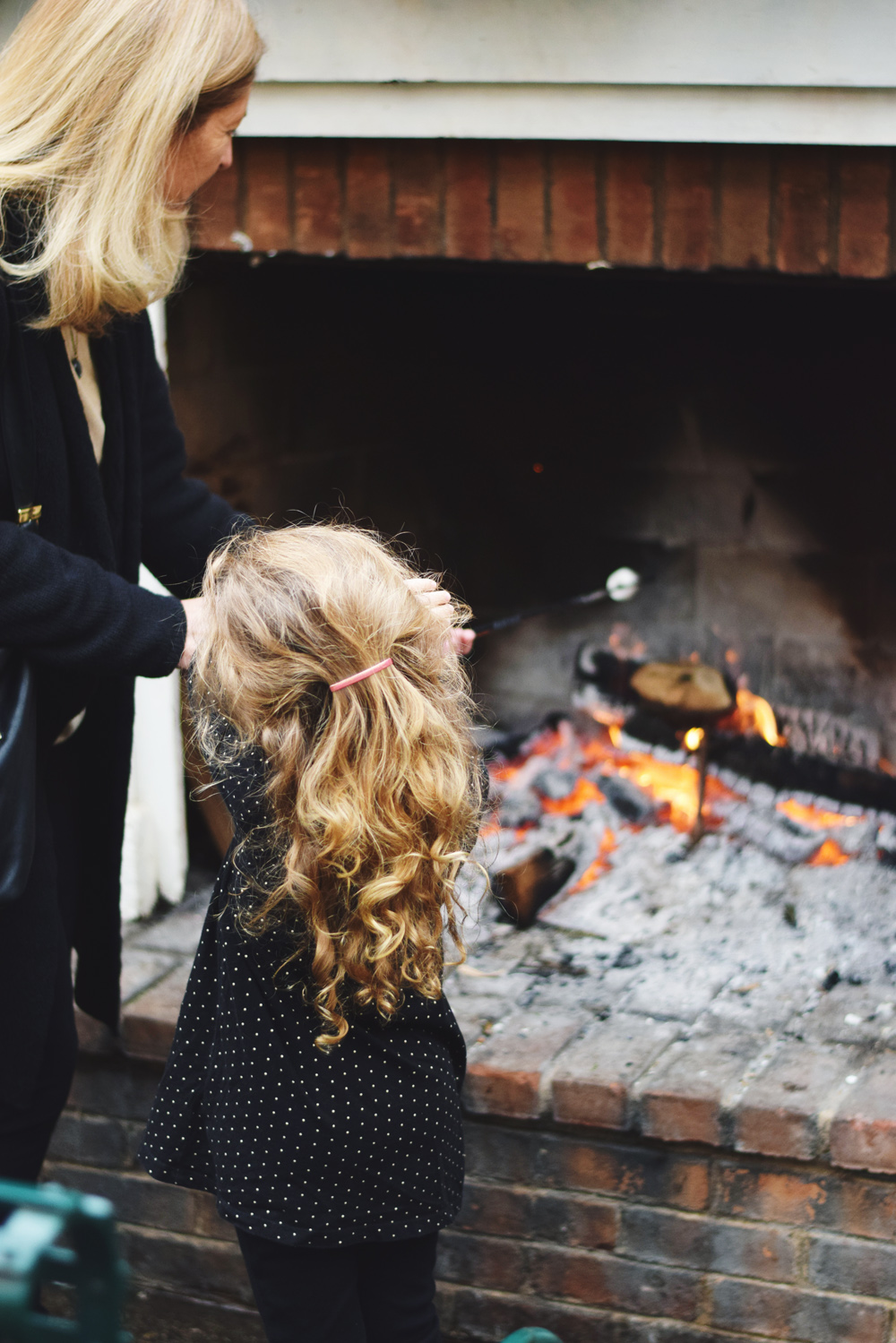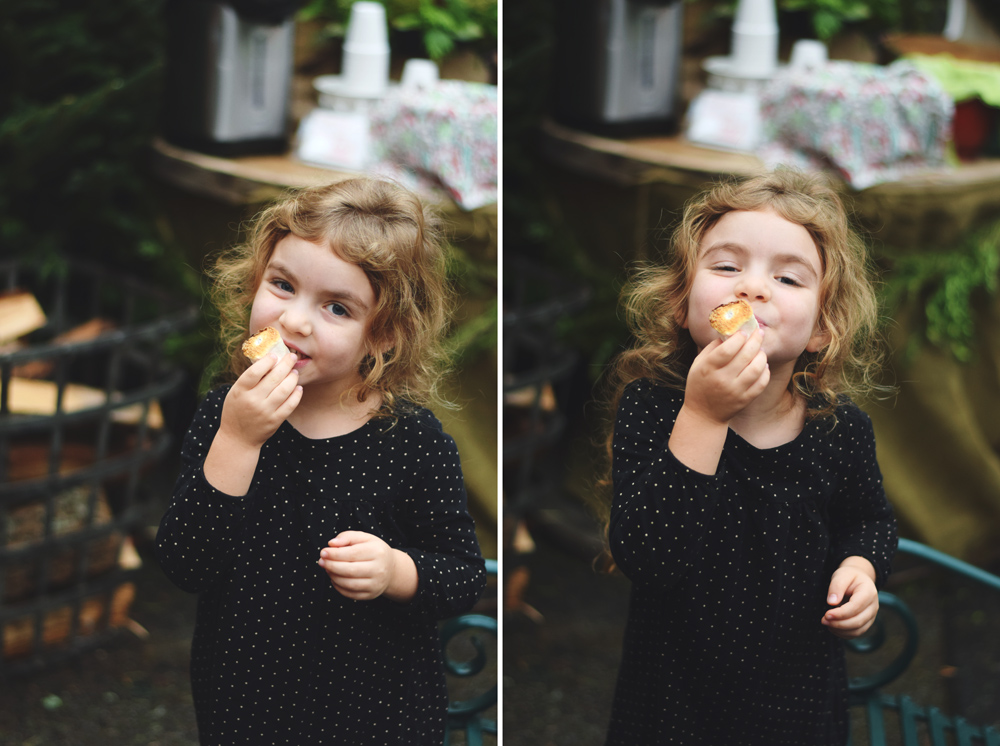 …sumebunny got prettyyyy good at roasting marshmallows! even though she actually preferred eating them unroasted. haha.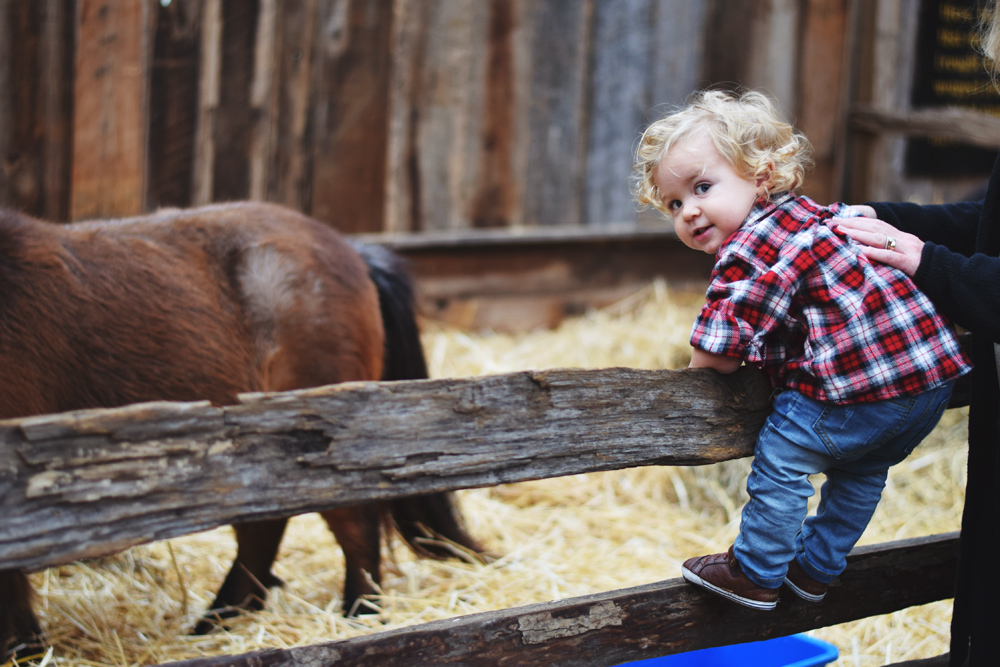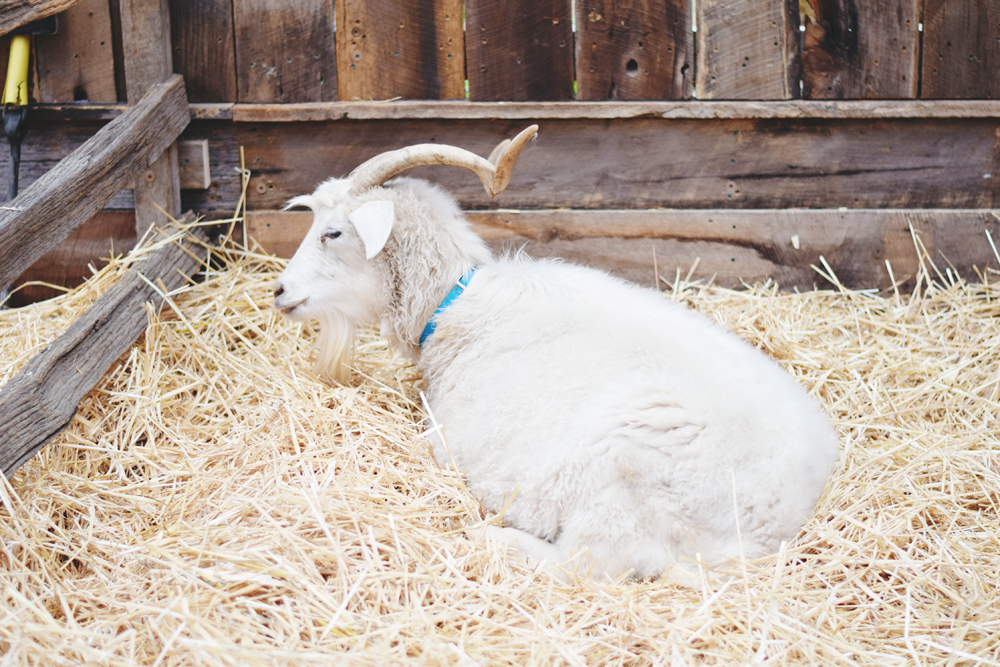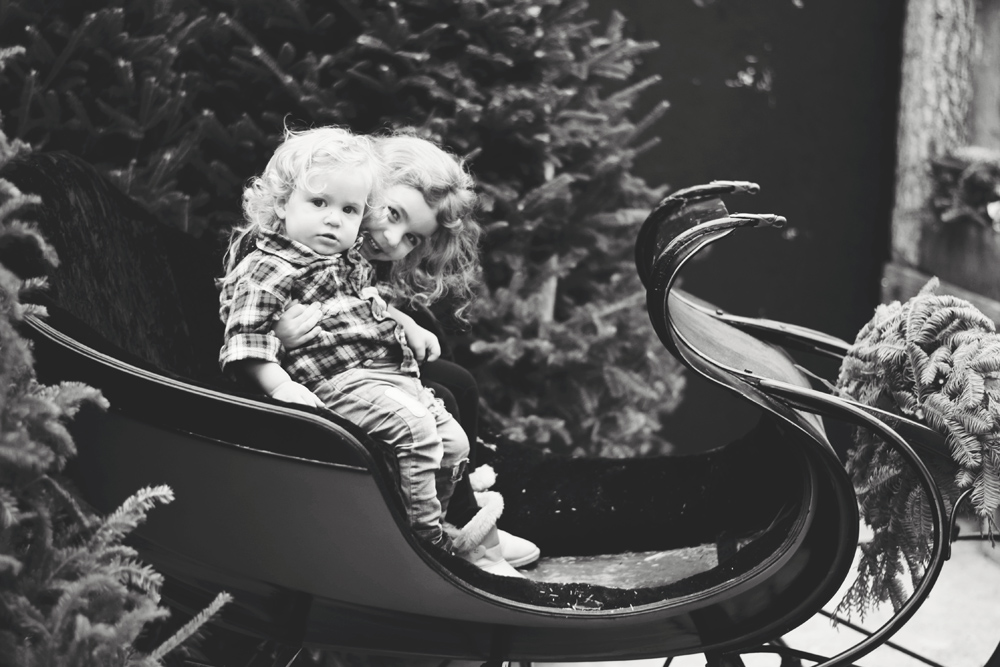 …that sleigh has actually been in their family since the 1800s!!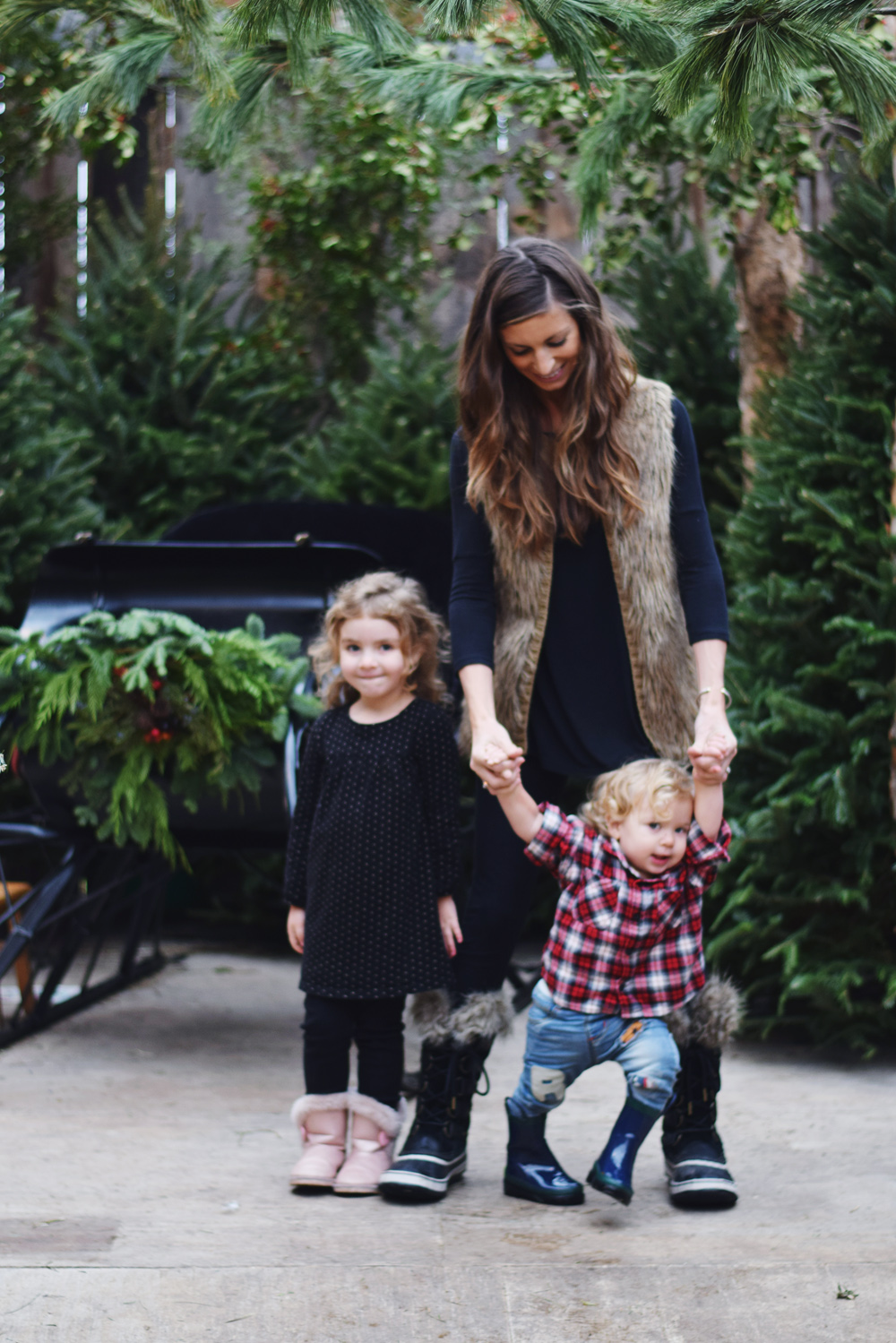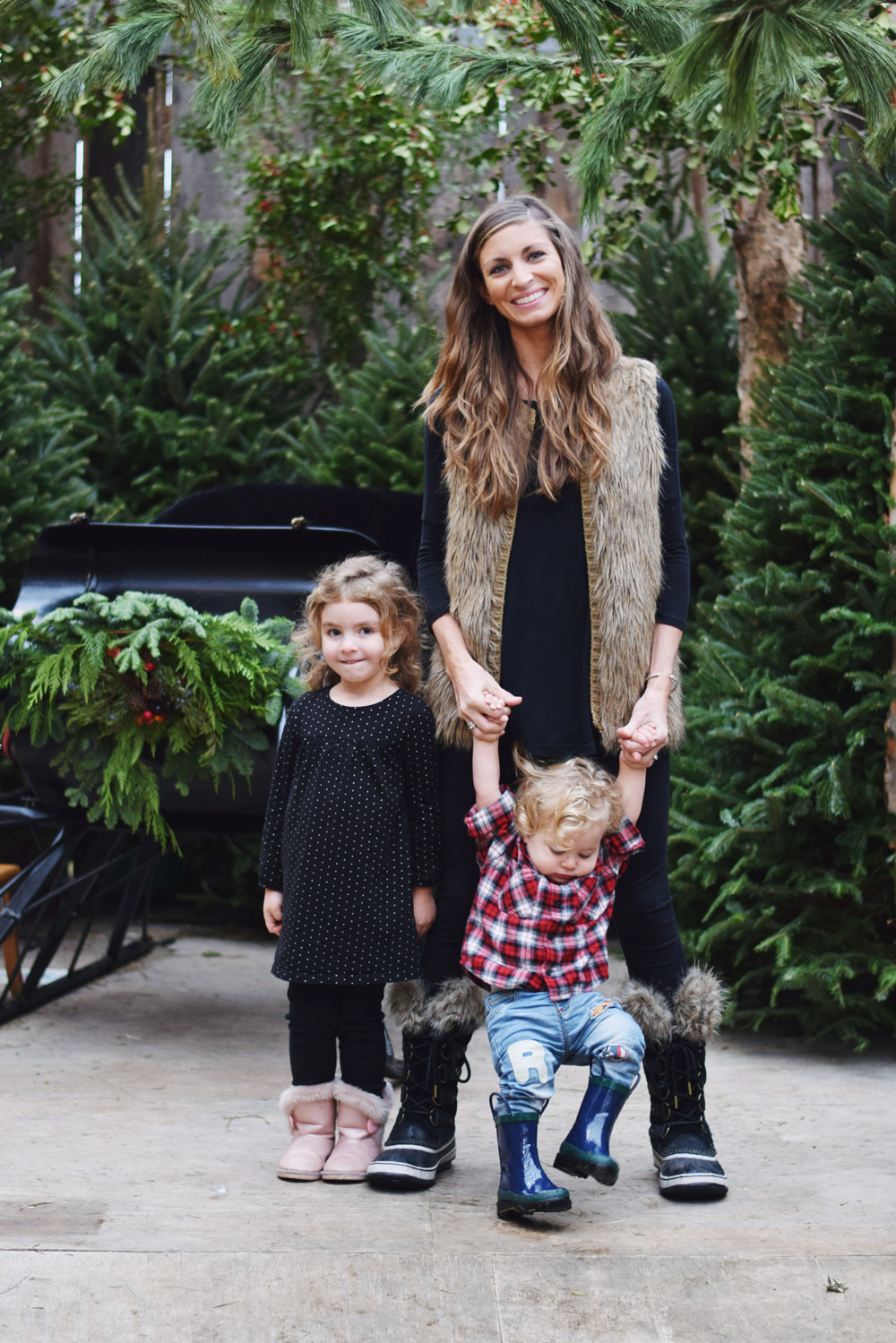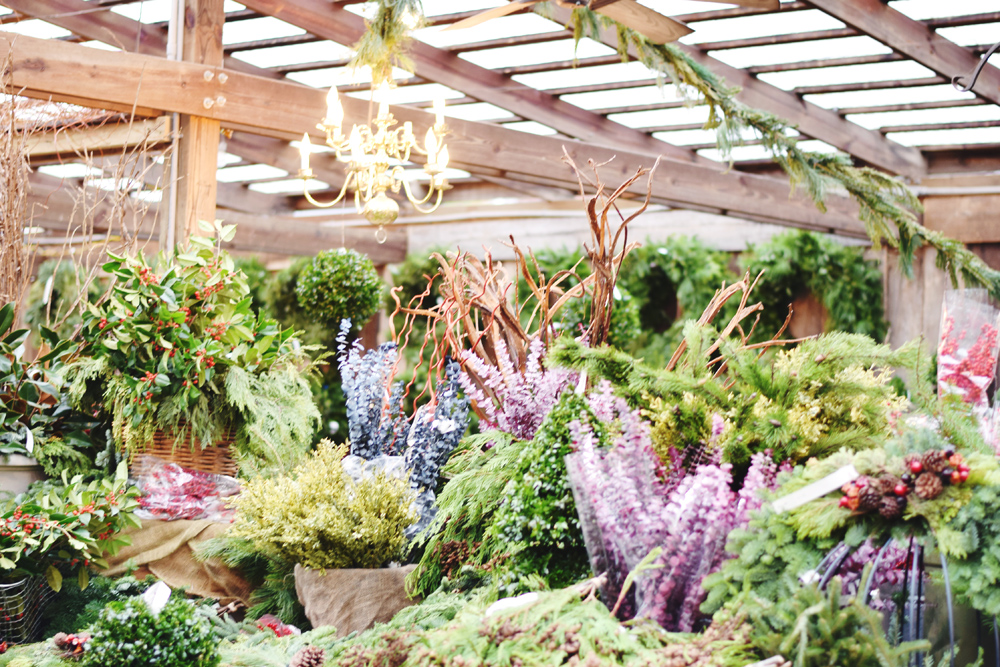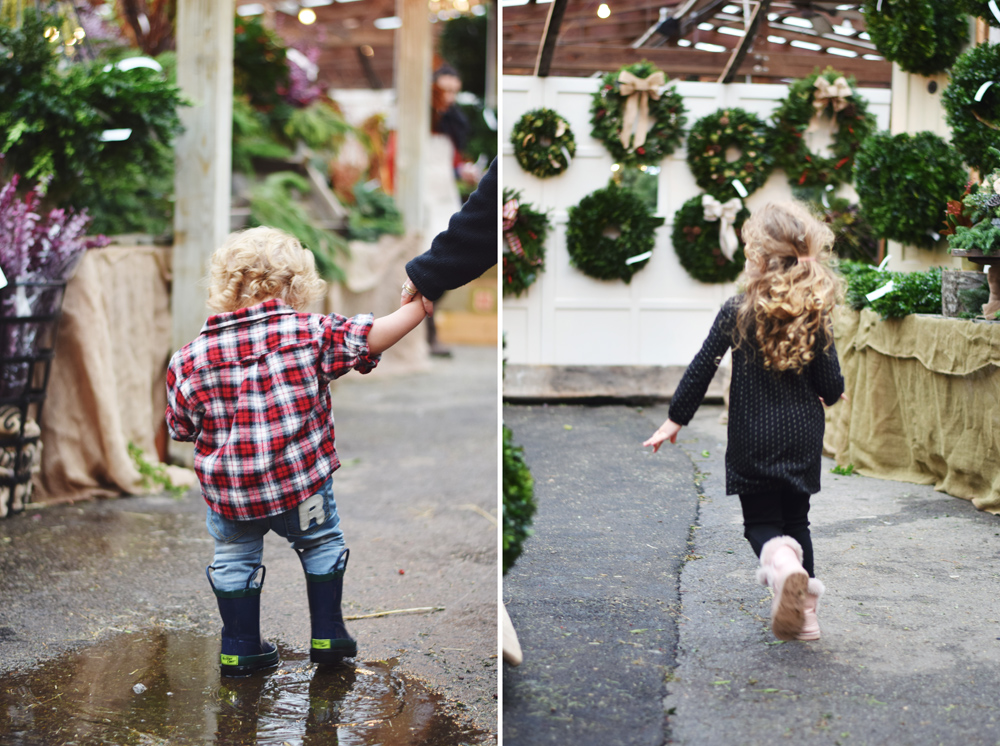 …rocco had to do a few footwear changes since those puddles were just screaming his name 😉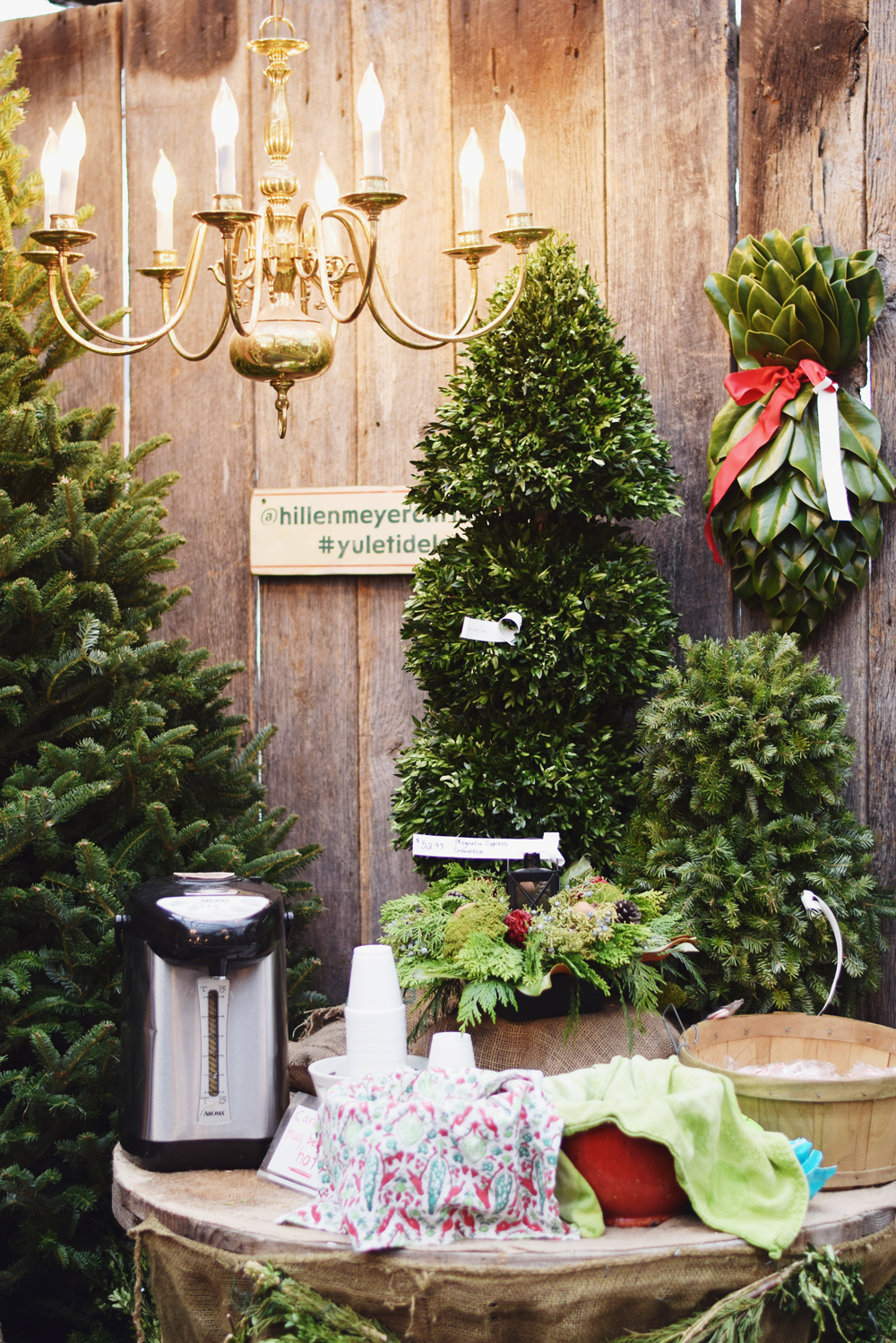 …hot cider, marshmallows and candy canes by the fire! i also came away with one of those pretty magnolia swags… as well as a beautiful evergreen centerpiece involving gold sticks, magnolia leaves & birch bark. we brought one home for my sister that had silver glittery twigs and little birds in it. birds!! everything there is gorgeous.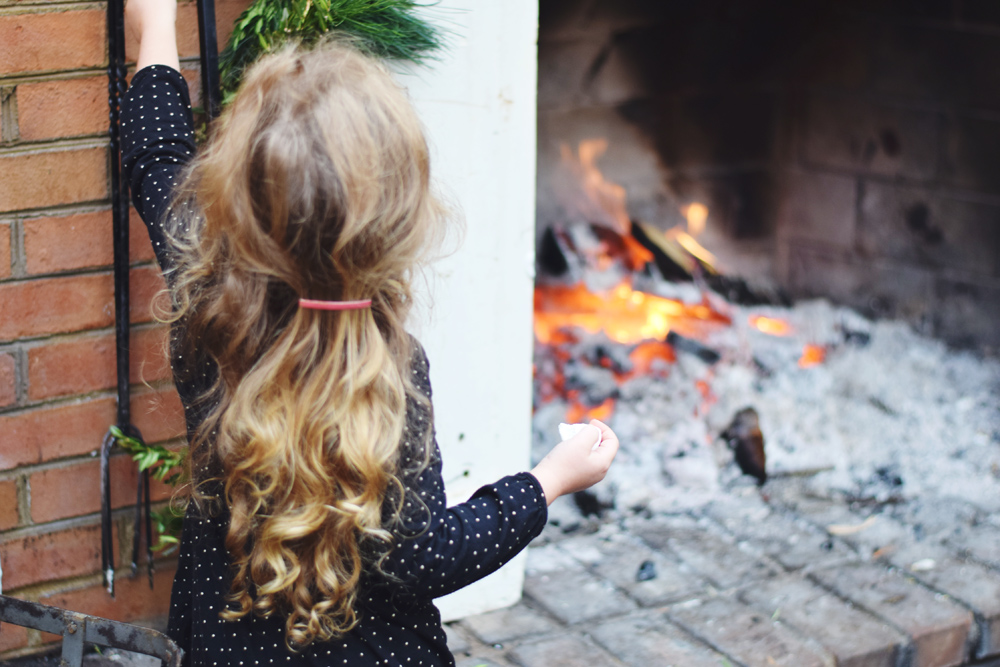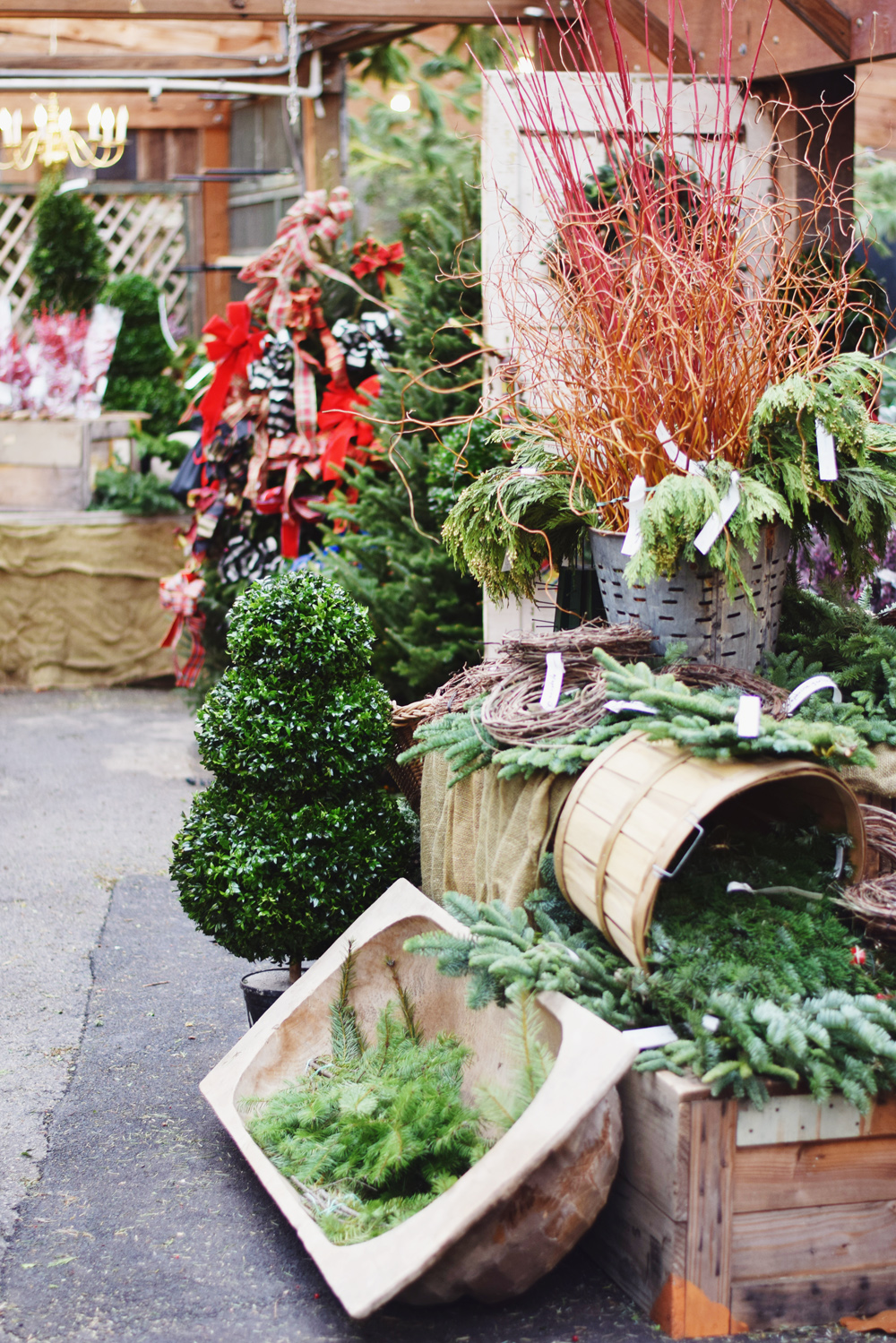 …that ginormous dough bowl! and oh, that olive bucket makes me want to fill both of mine with lovely, festive arrangements… [but they're currently full of aloe plants!]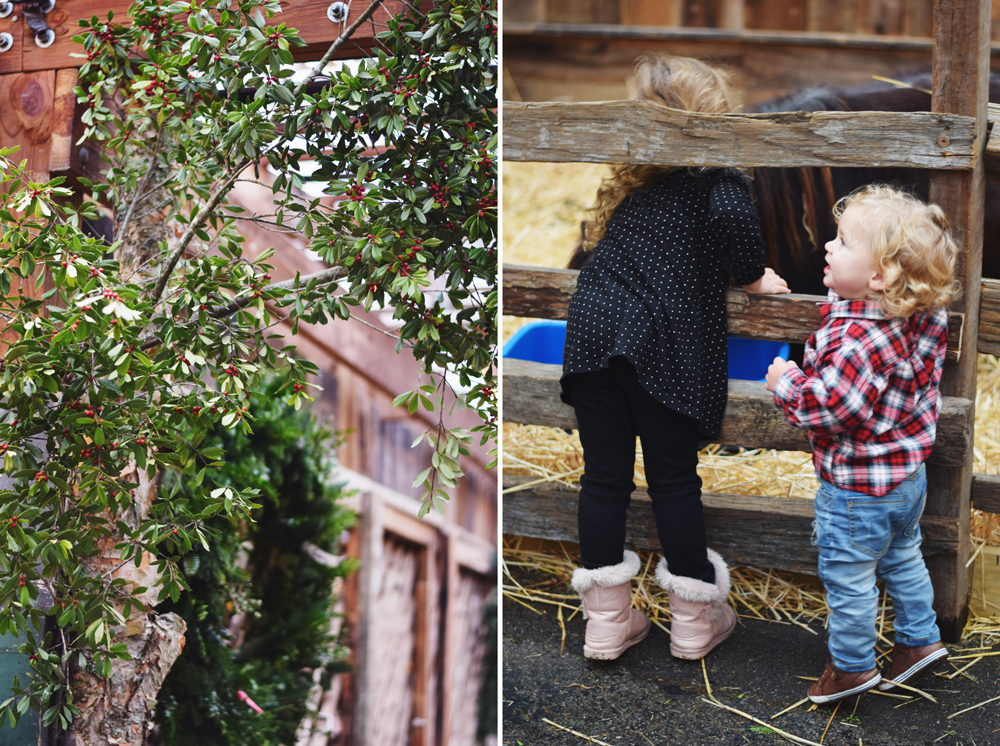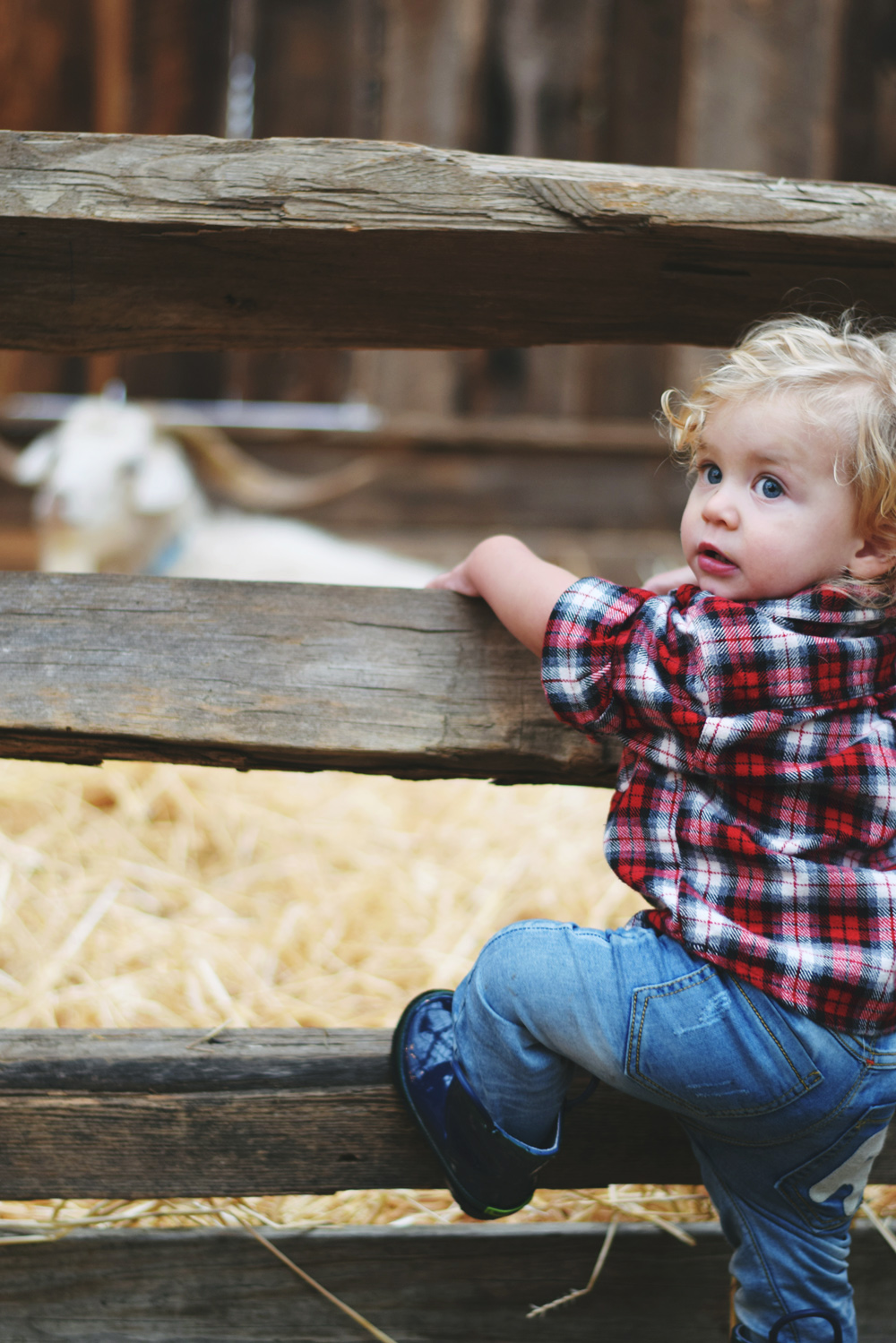 …i'm honestly lucky i didn't find my little animal lovers actually in with the ponies or the goat. 😉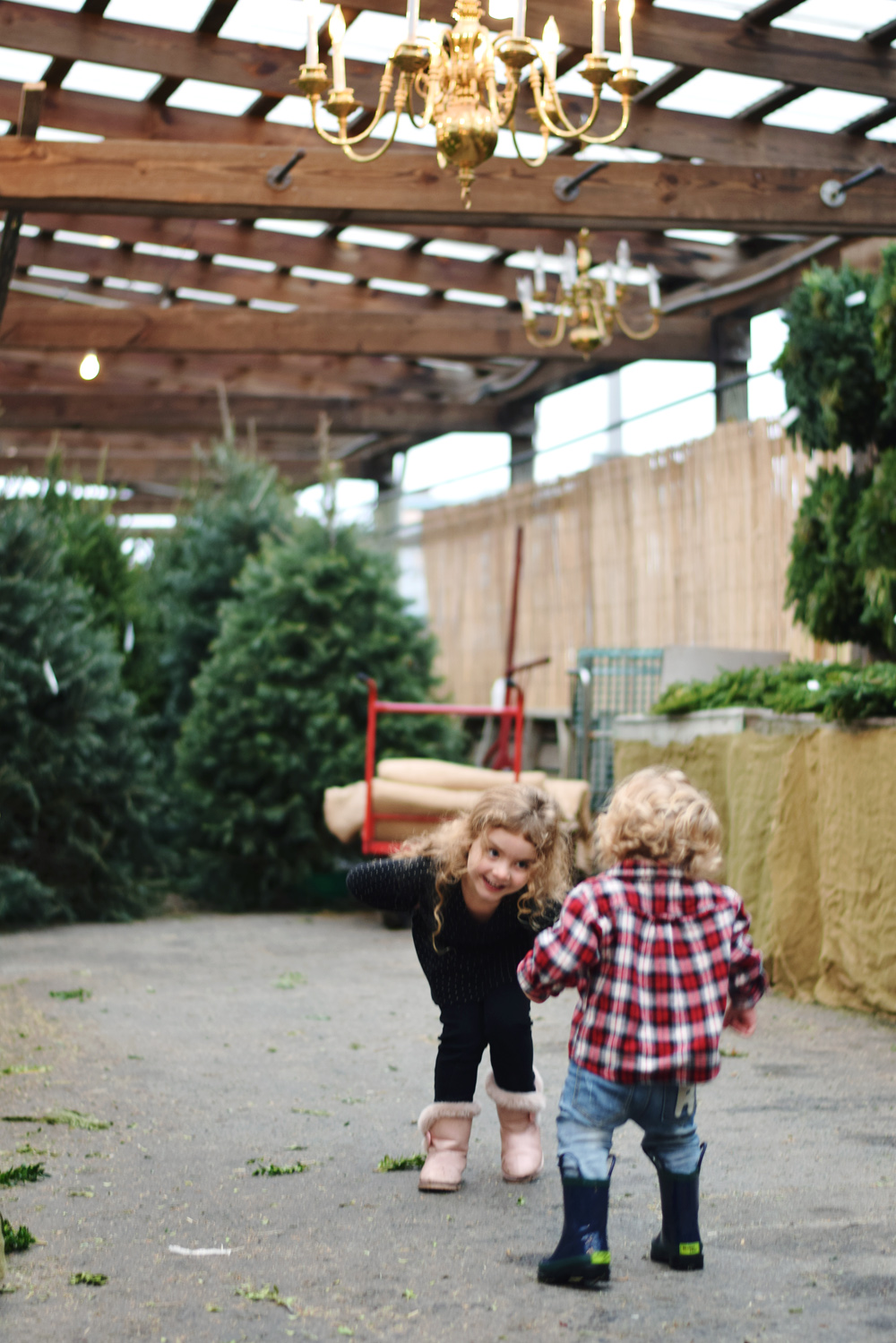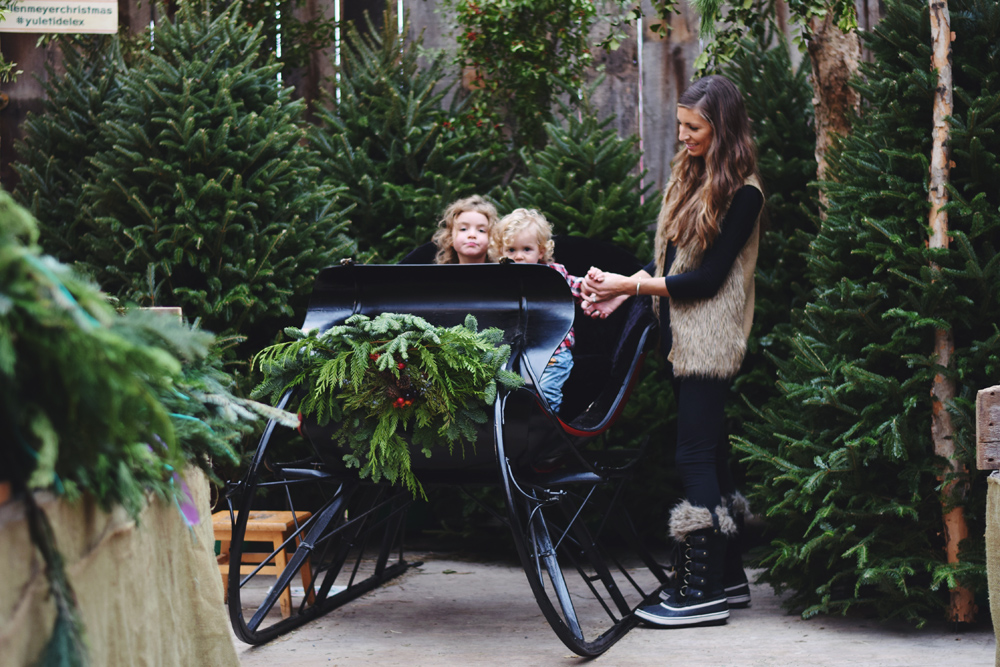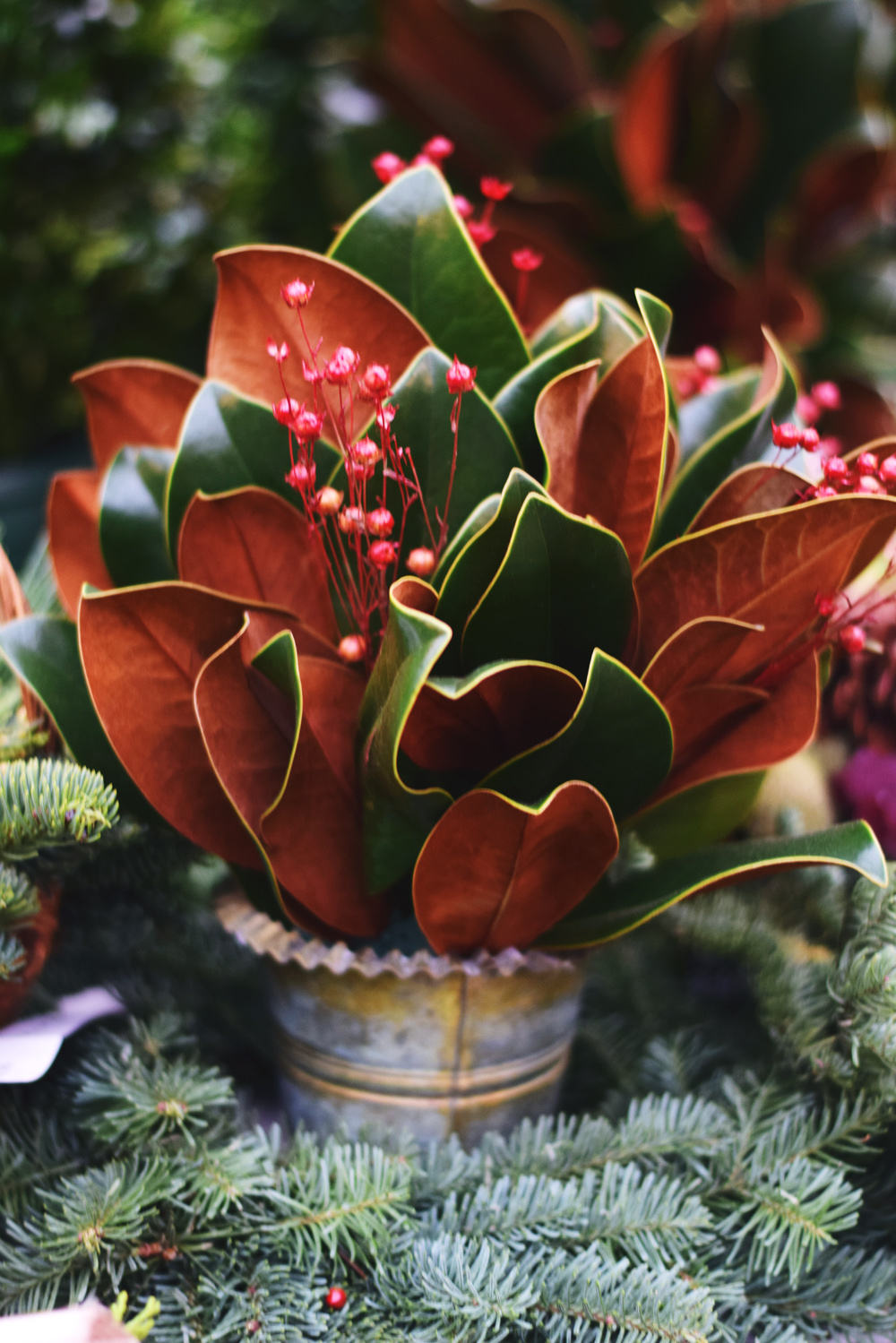 i just loved this pretty little thing!! give me all the magnolias. 🙂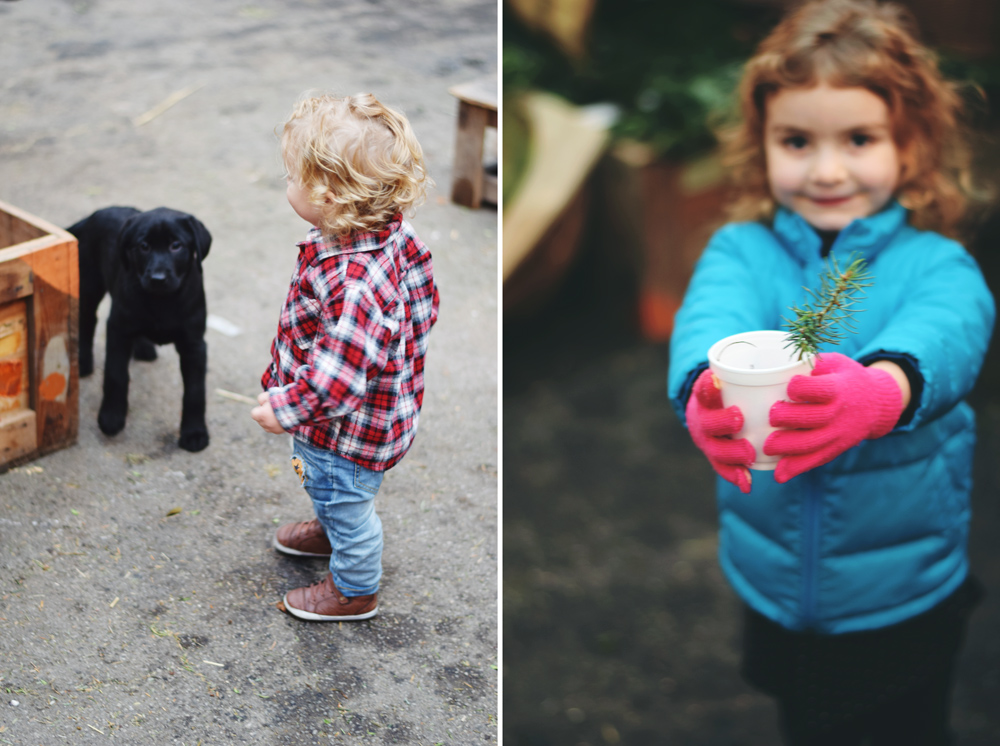 …then rocco fell in love with a black lab puppy, and maddalena snagged some tiny baby christmas trees. aaand we may have gone back the next day to grab a few more pretties. 🙂
so, if you're in lexington, i think maddalena and rocco would fully recommend stopping to pet the animals and sipping some hot cider while you're there! and of course, all the loveliness is just far too much to resist. thanks for letting our little crew frolic and play in your beautiful setting, hillenmeyers!