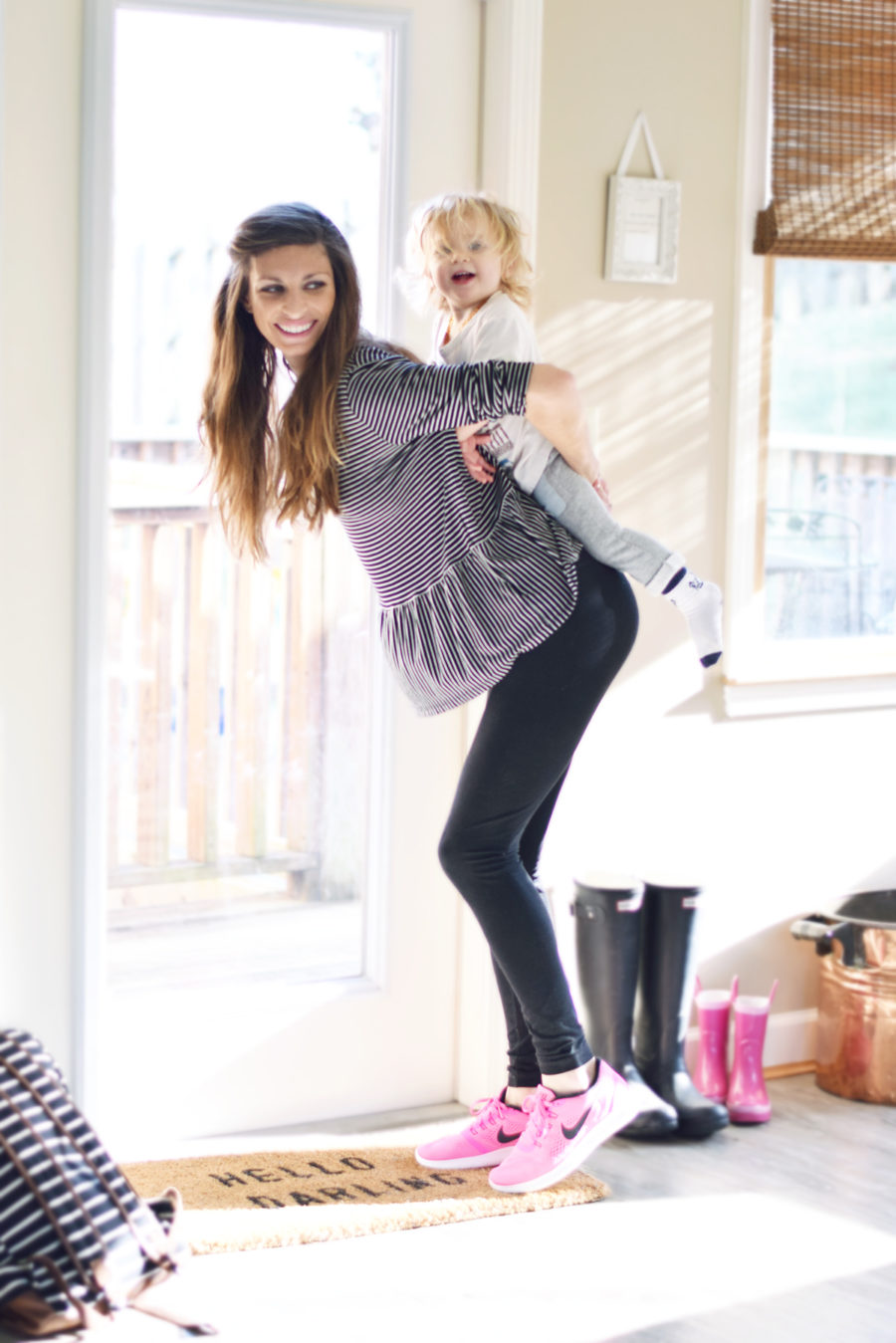 …when moms of little ones say that they often don activewear, then confess that it's not actually for the sake of squeezing in a work-out…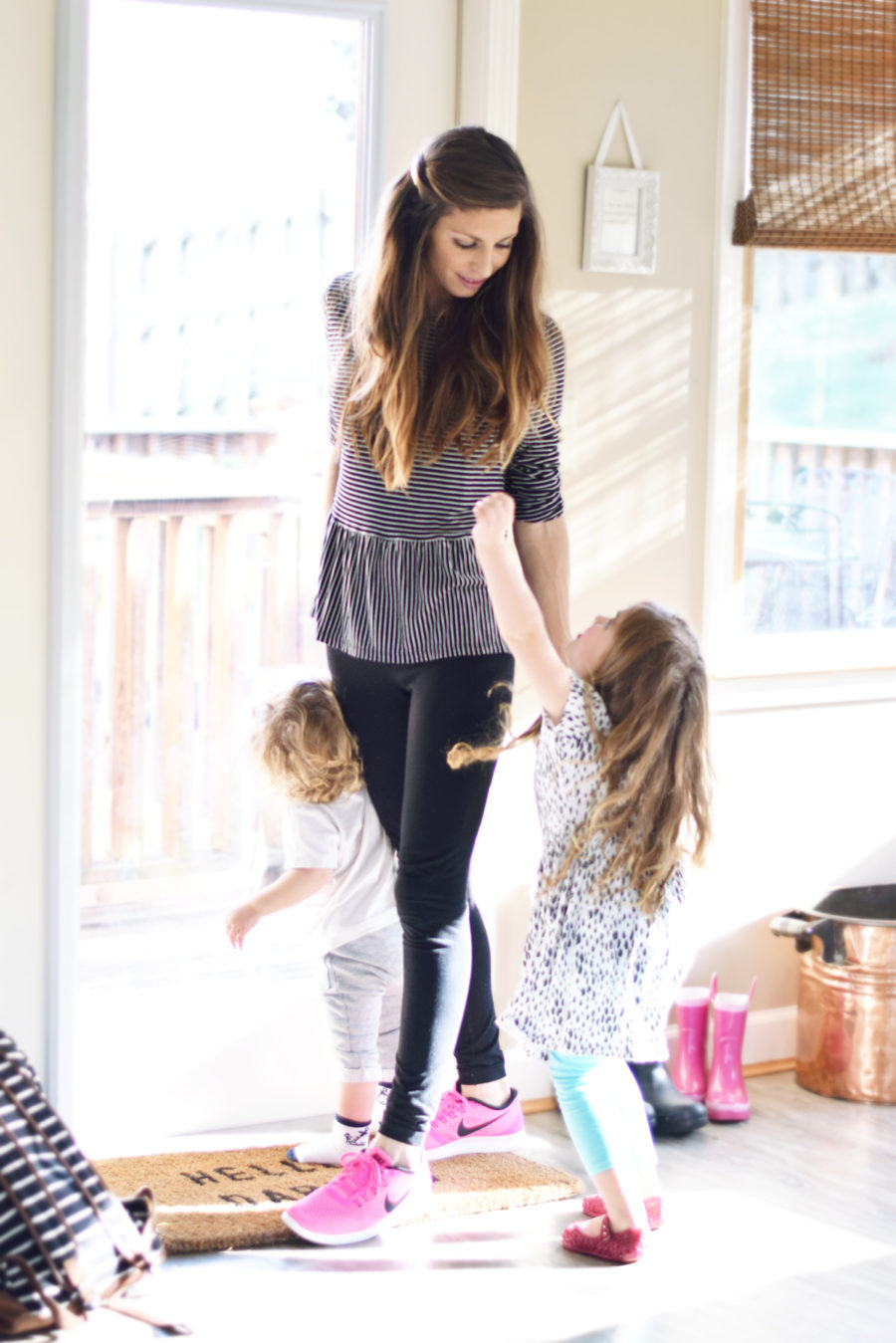 …because, iiiii don't know… have you ever vacuumed an entire house with a toddler in your arms? juggled 7 tasks at once while small humans demand you do more, faster? saved your child from certain death several times a day with your cat-like reflexes? carried bags upon bags of heavy groceries on each arm up three flights of stairs with a child on your back? been used recreationally as a human jungle gym/repeatedly rocketed children of varying sizes upward toward space/assisted the young in turning an extremely solid floor into a trampoline by holding their arms as they jump? pushed a heavy cart or stroller containing multiple children while additionally wearing your handy bag of everything you need in life?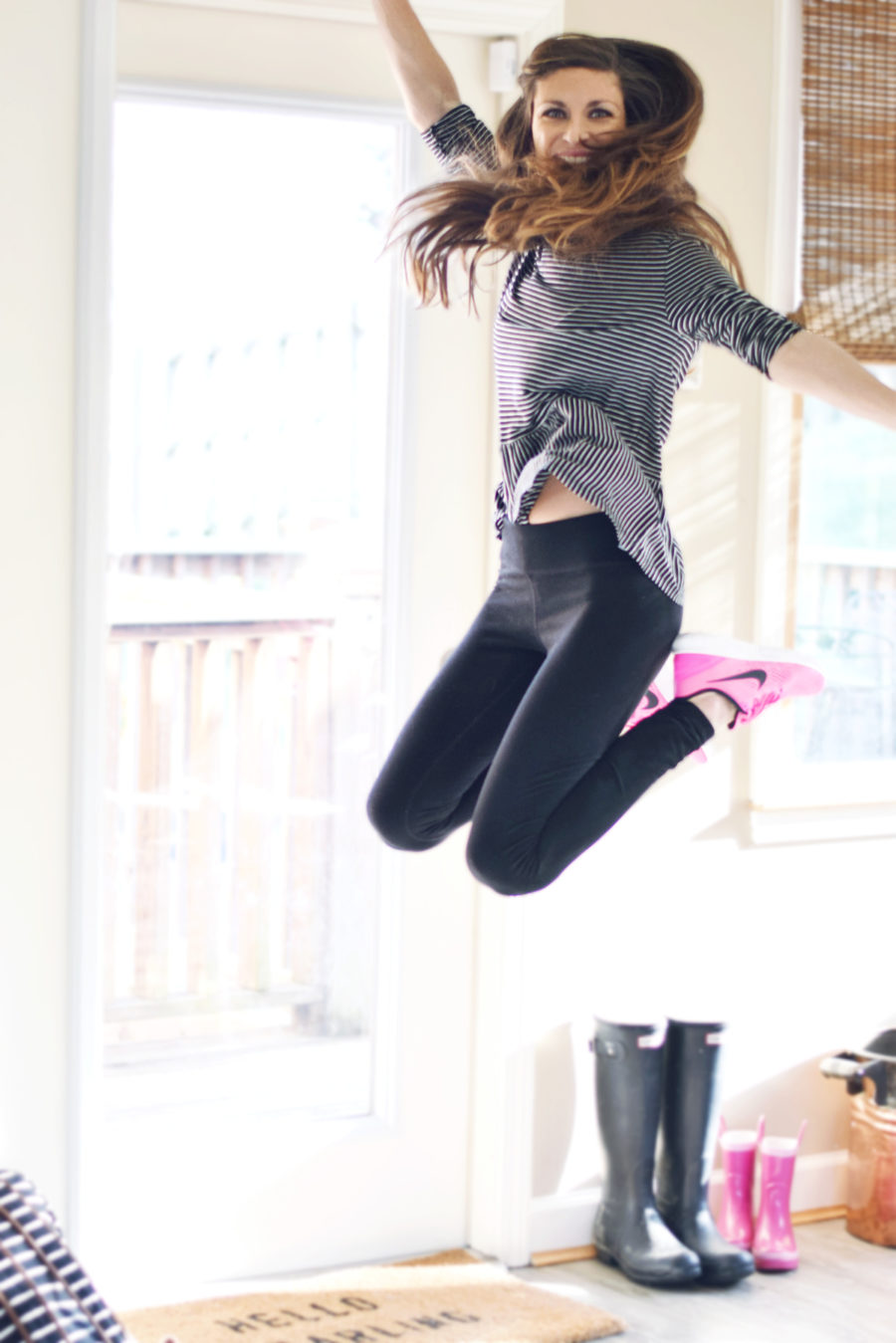 …oh, sure, my abs leave a lot to be desired at this point… maybe i haven't quite found the time to become the zen yogi chick that lives in my mind's eye… and i definitely haven't seen the gym since i was preg with my girl! but, oh boy, i'll never again question my leggings habit or the option for sensible footwear as i tackle the day to day agility training that is motherhood! 😉 and would you believe i even wear *sports bras* from time to time?! i know, i can't believe it, either! [the cute ones, of course! the kind with a pretty back!]
anyway… mamas chasin' your babies, don't fret about your bod! you're doing a good thing!! 🙂
ps. my shaggy sheepdog boy gets his first hair trimmy trim this week!! prep the tears!! i'm voting for tiniest trim ever, but i also really just want him to not have hair in his eyes anymore. eee! wish us luck!
#momlyfe casual day outfit recipe, get it while it's hot!