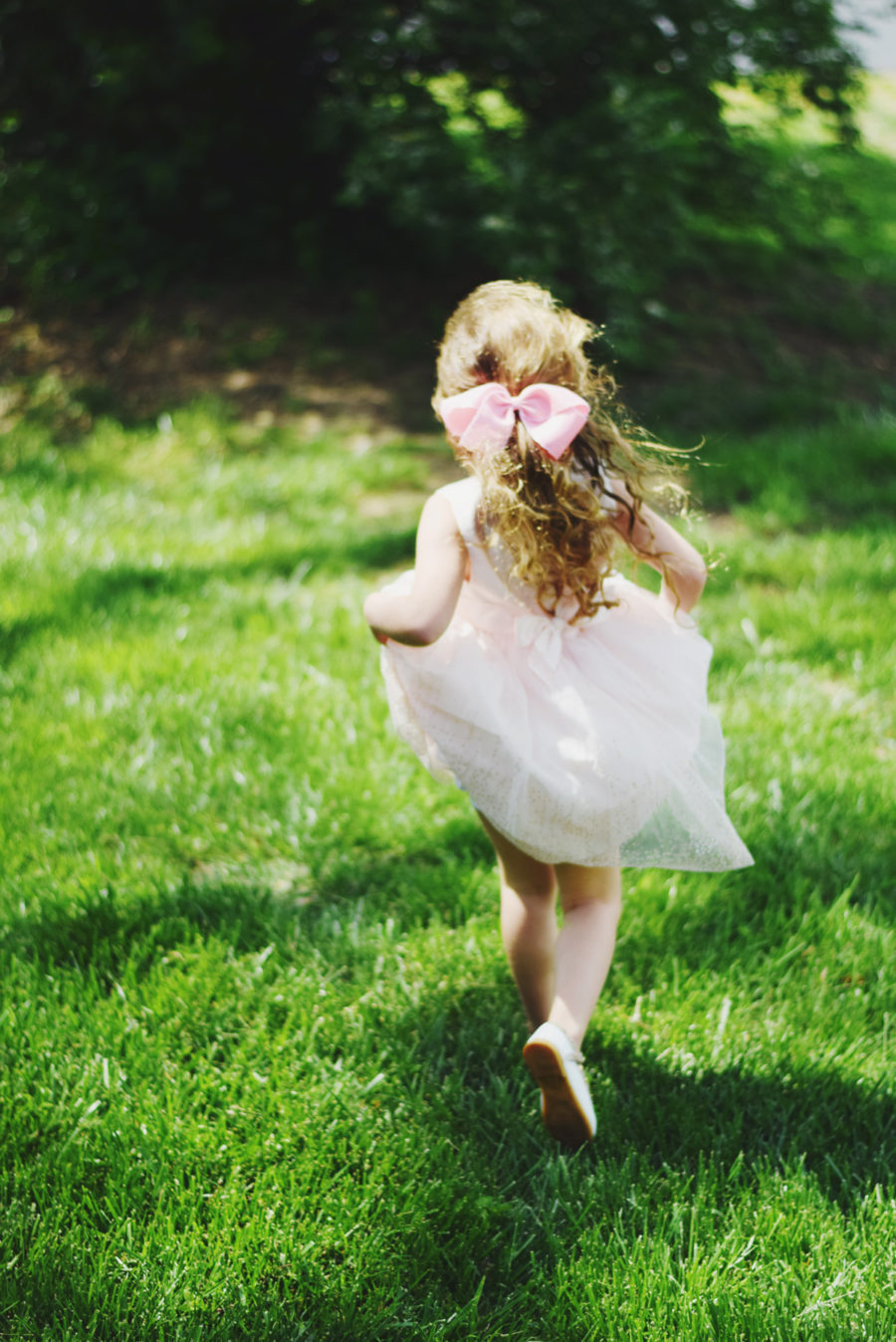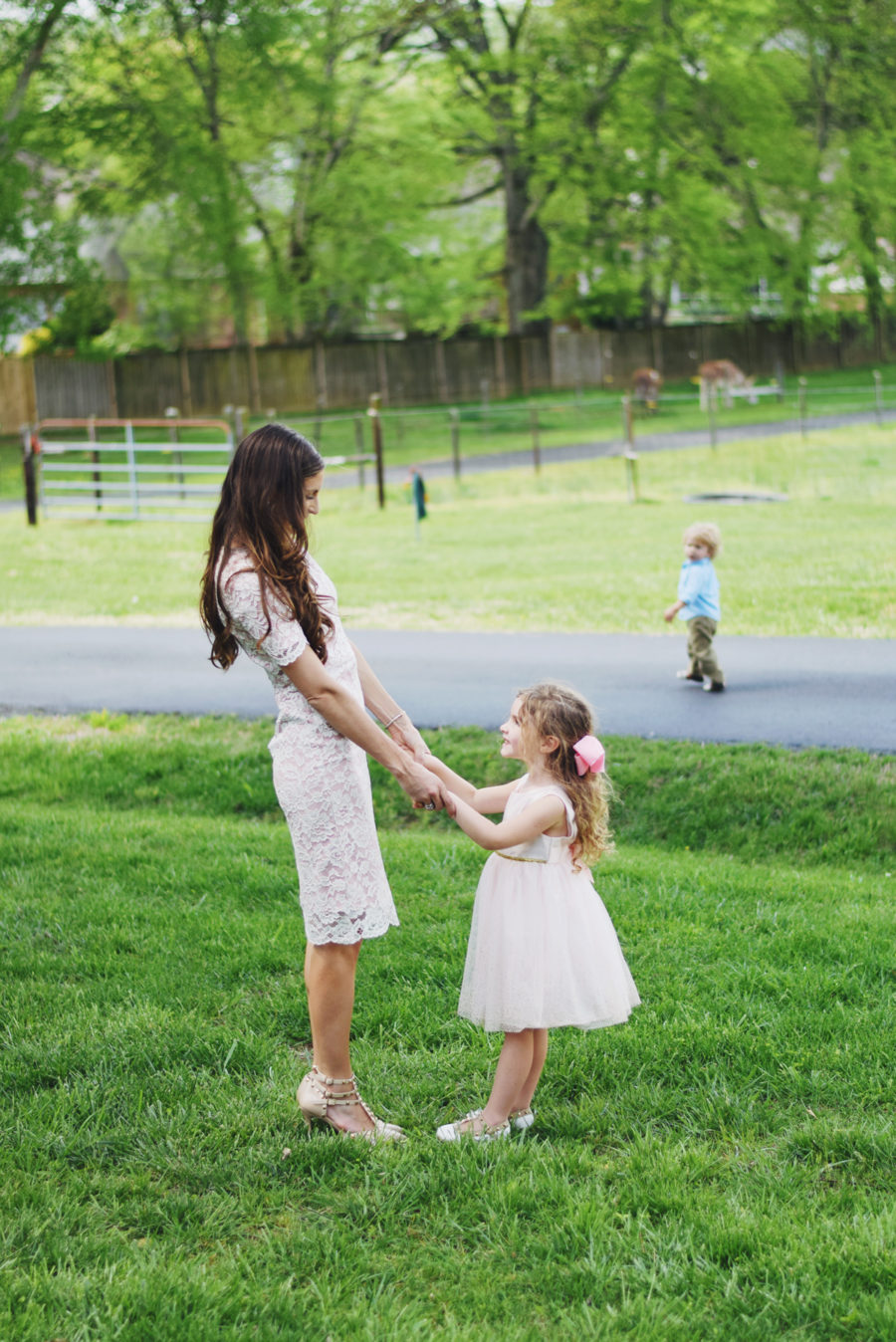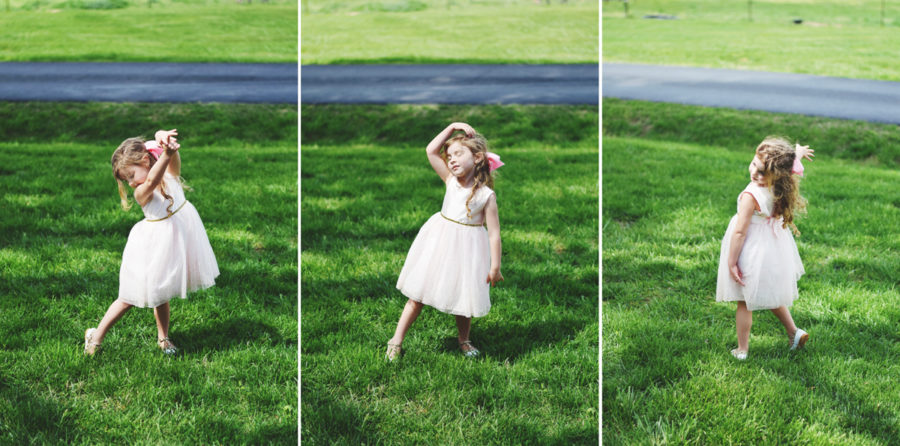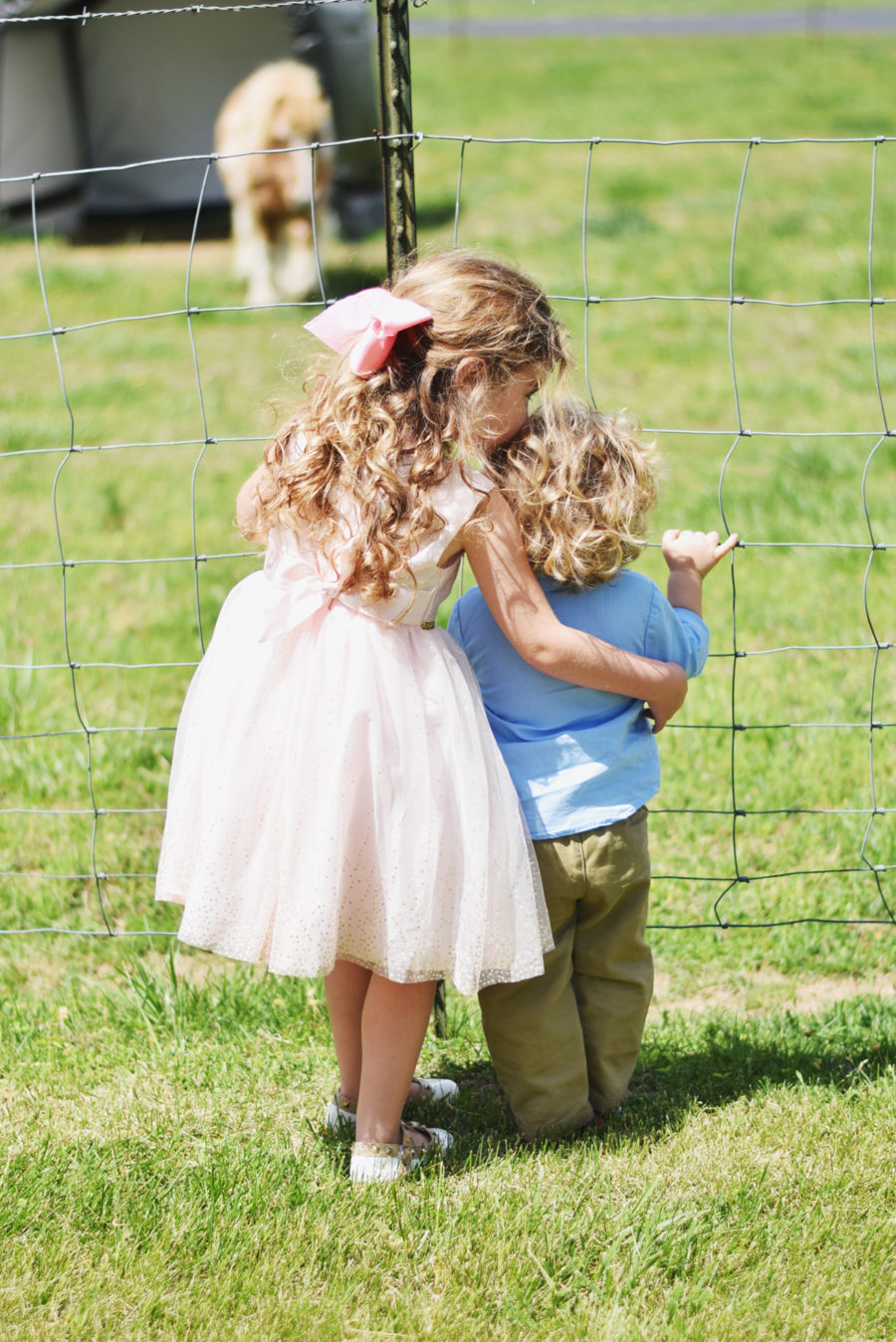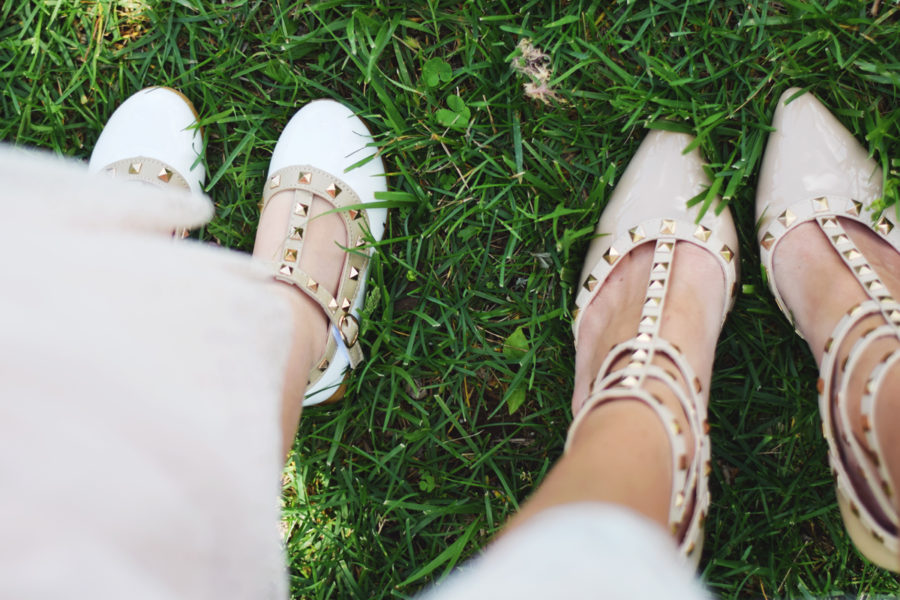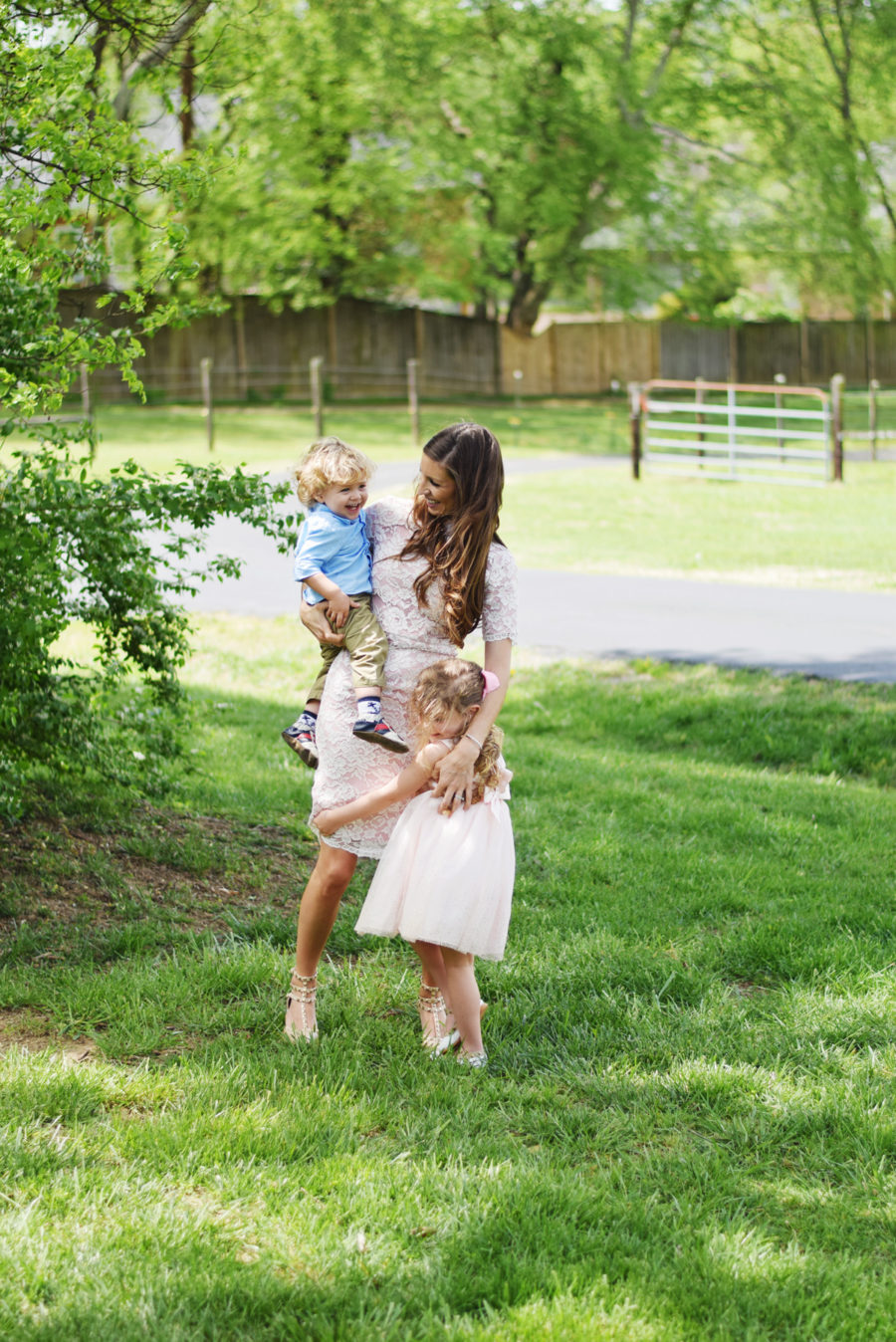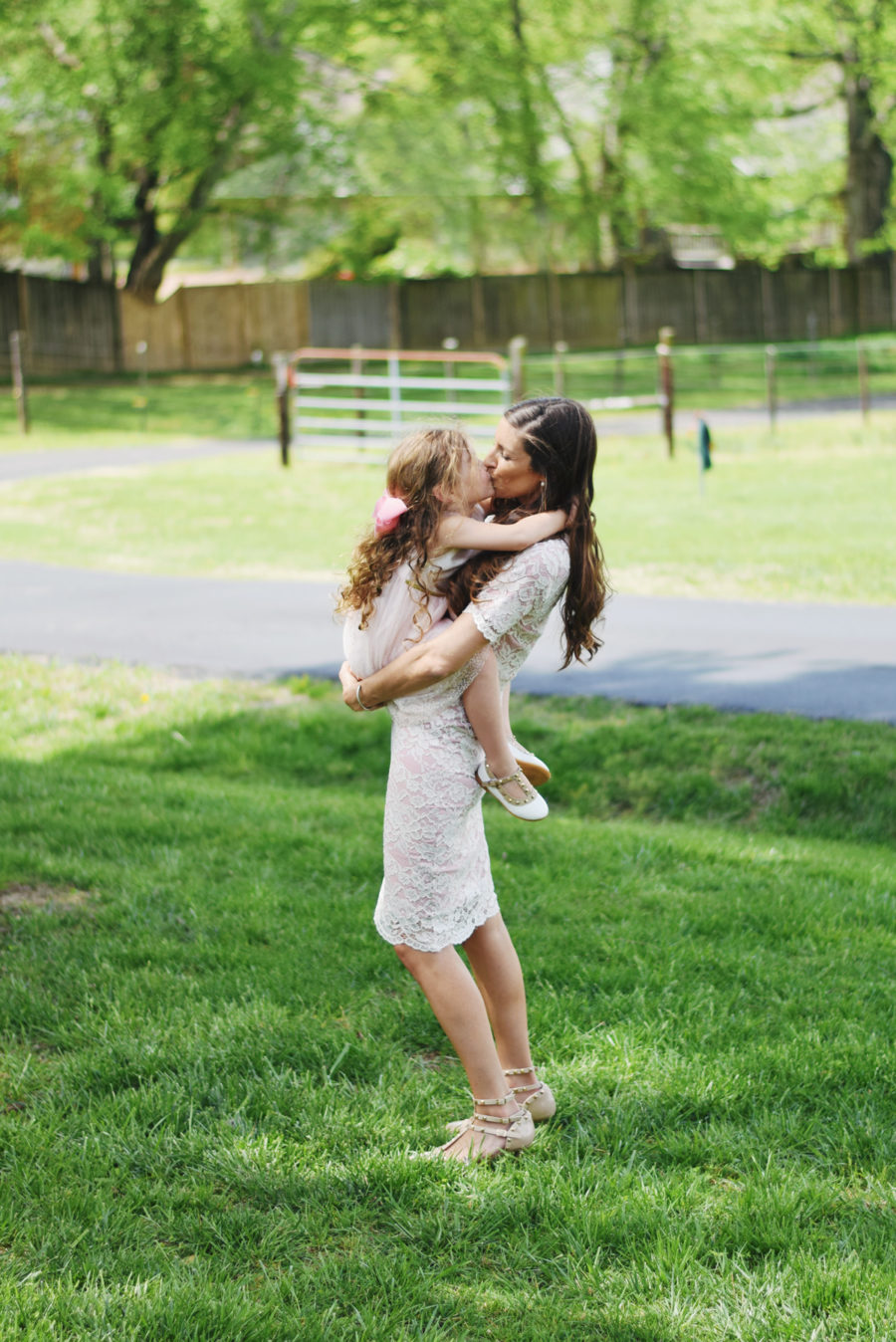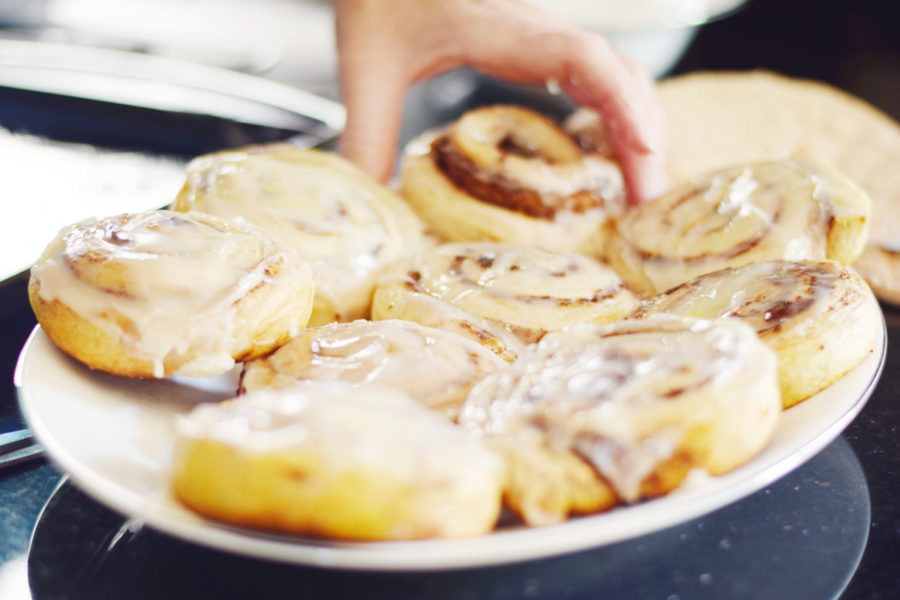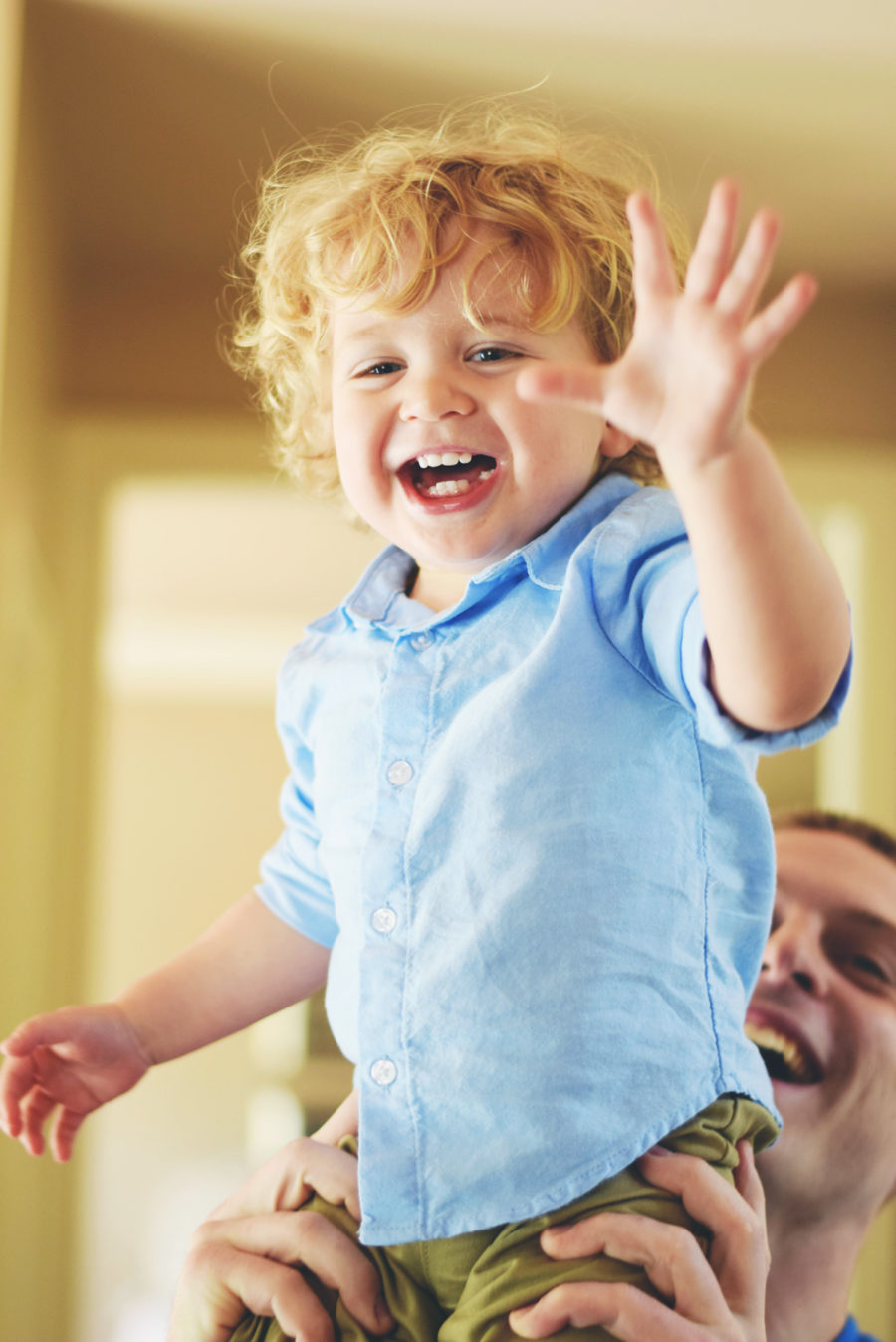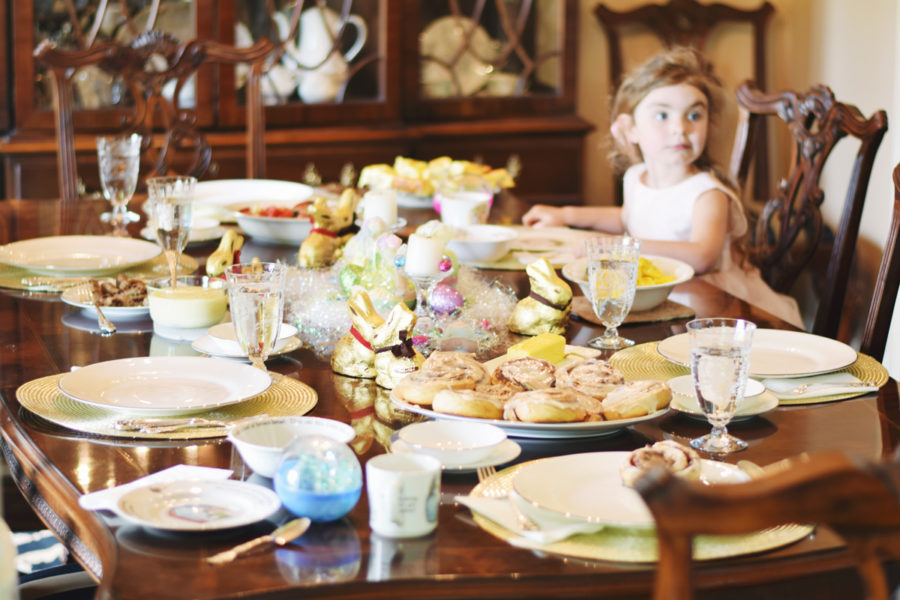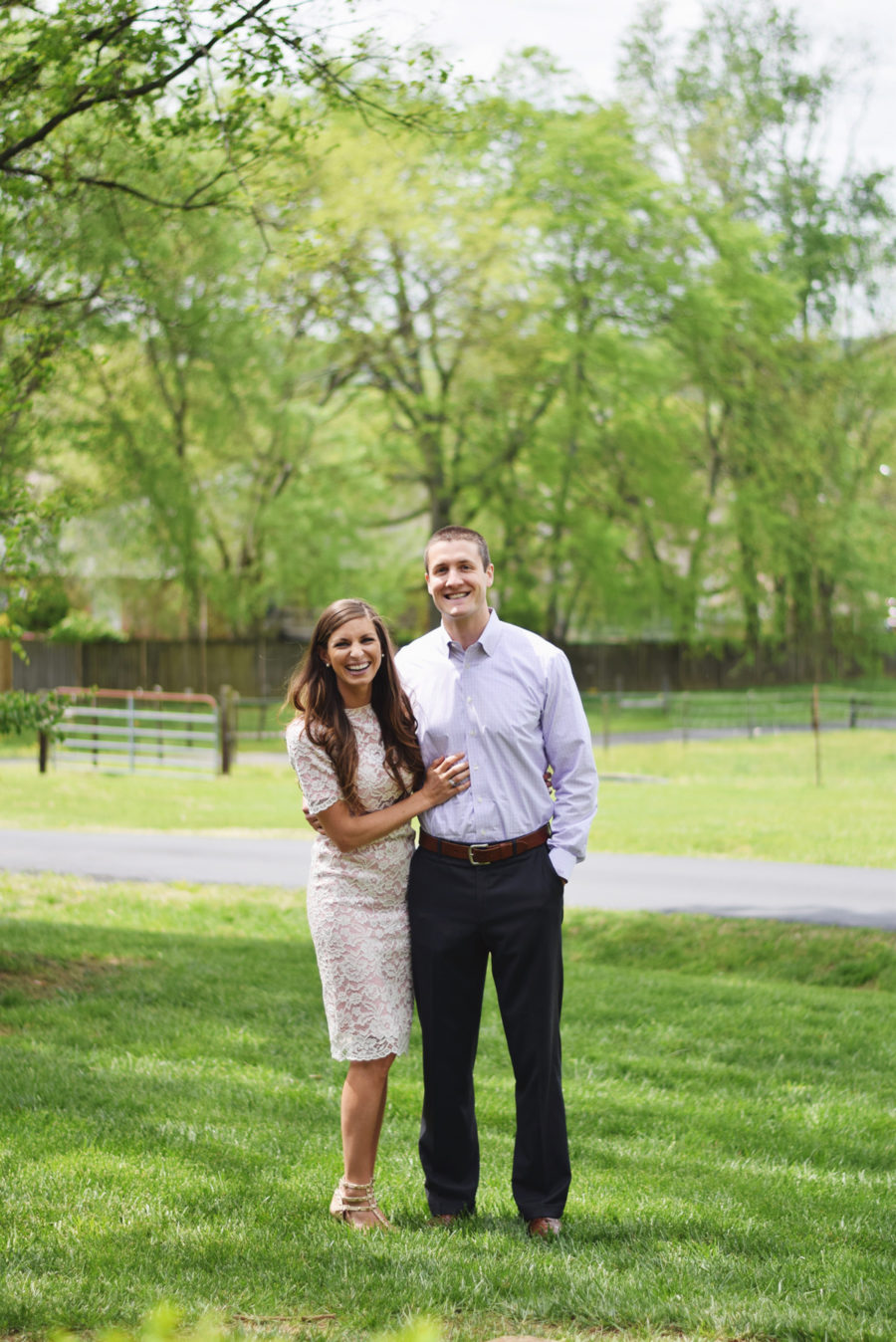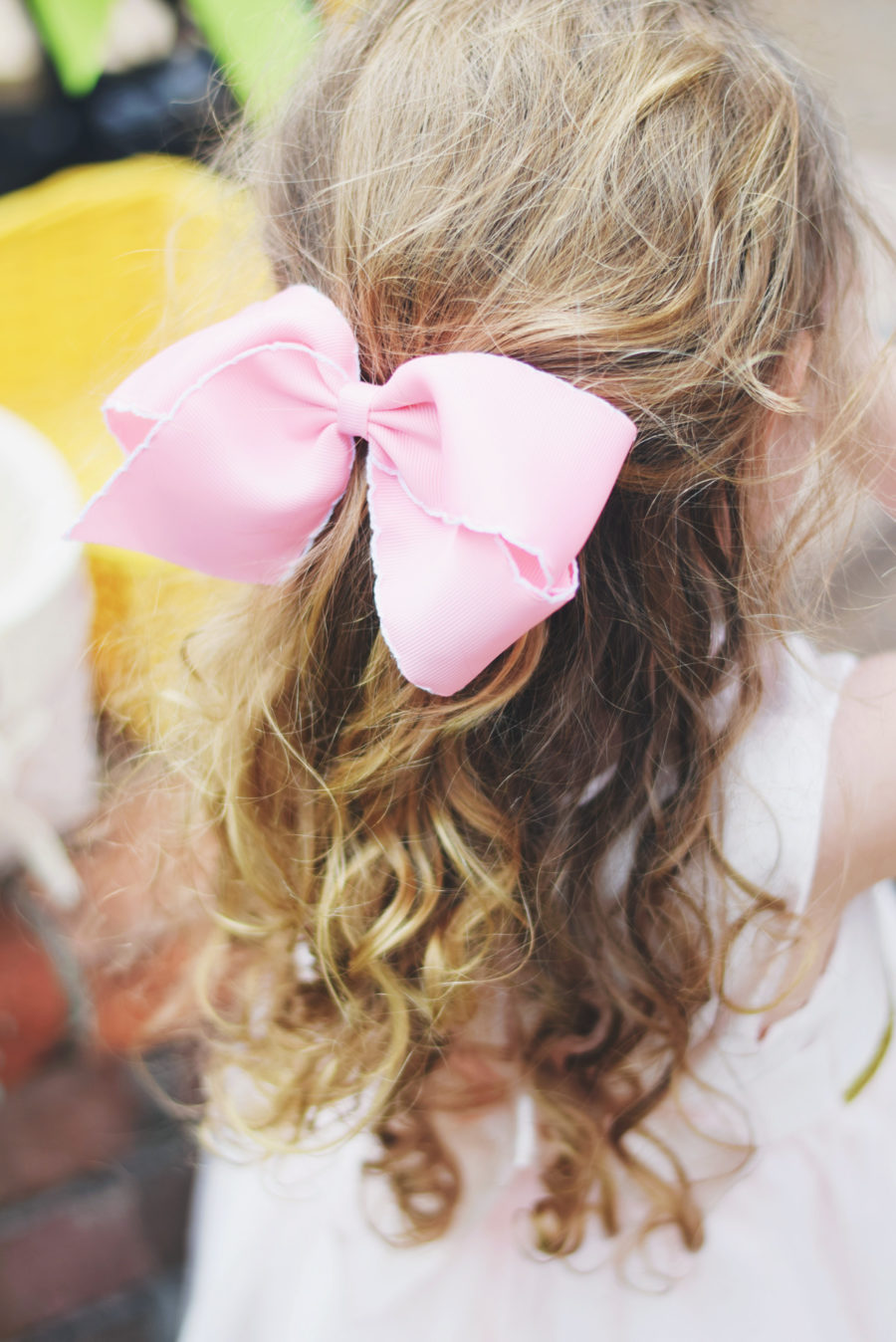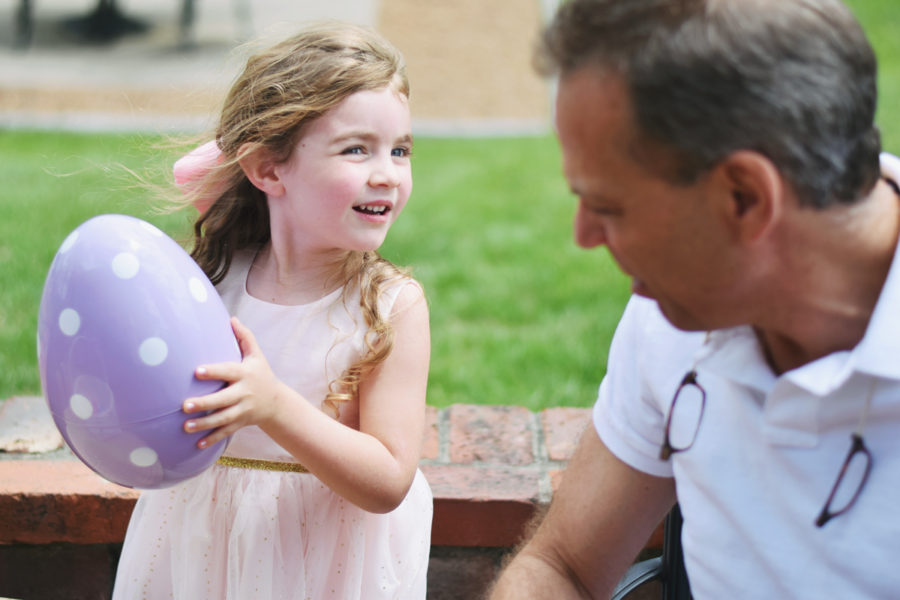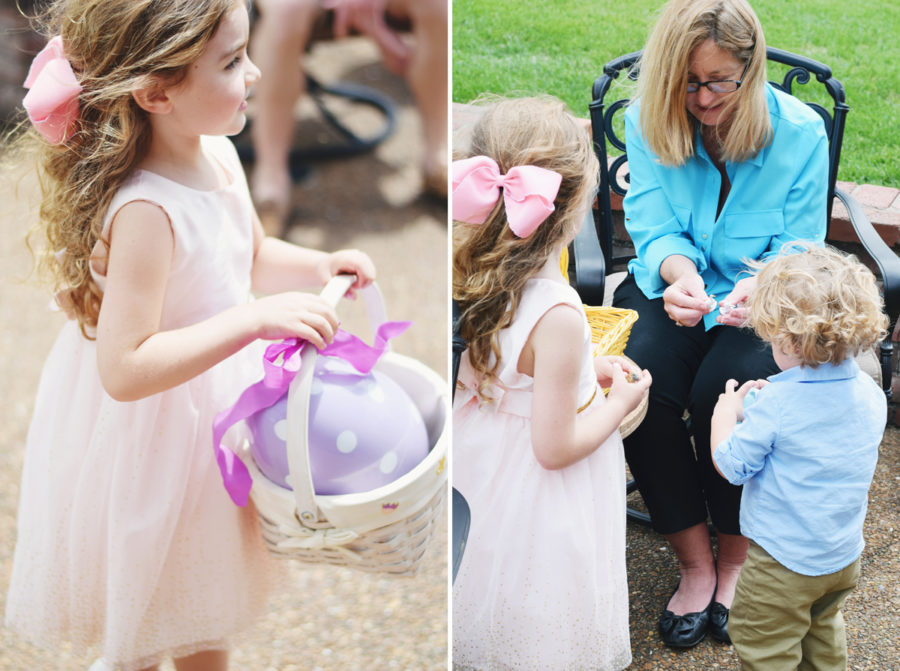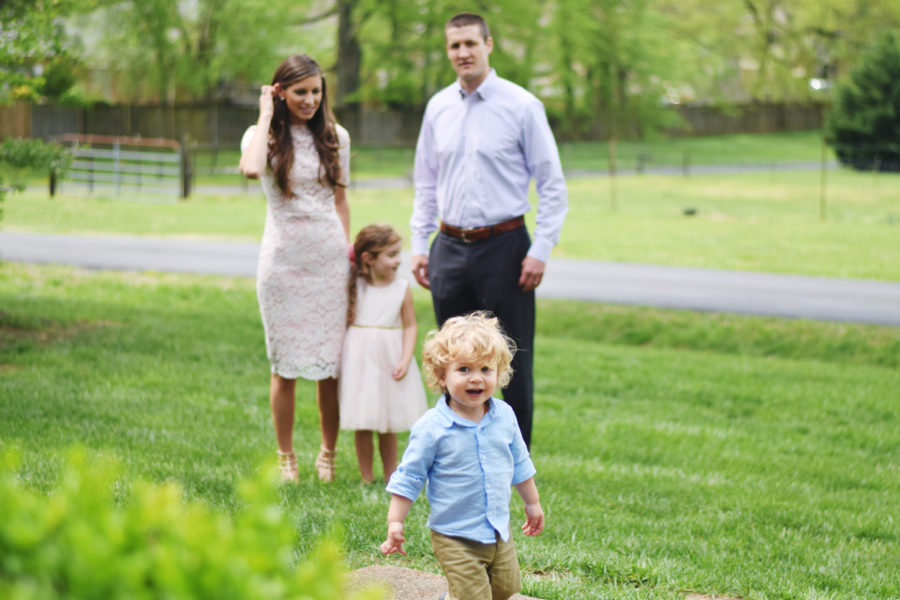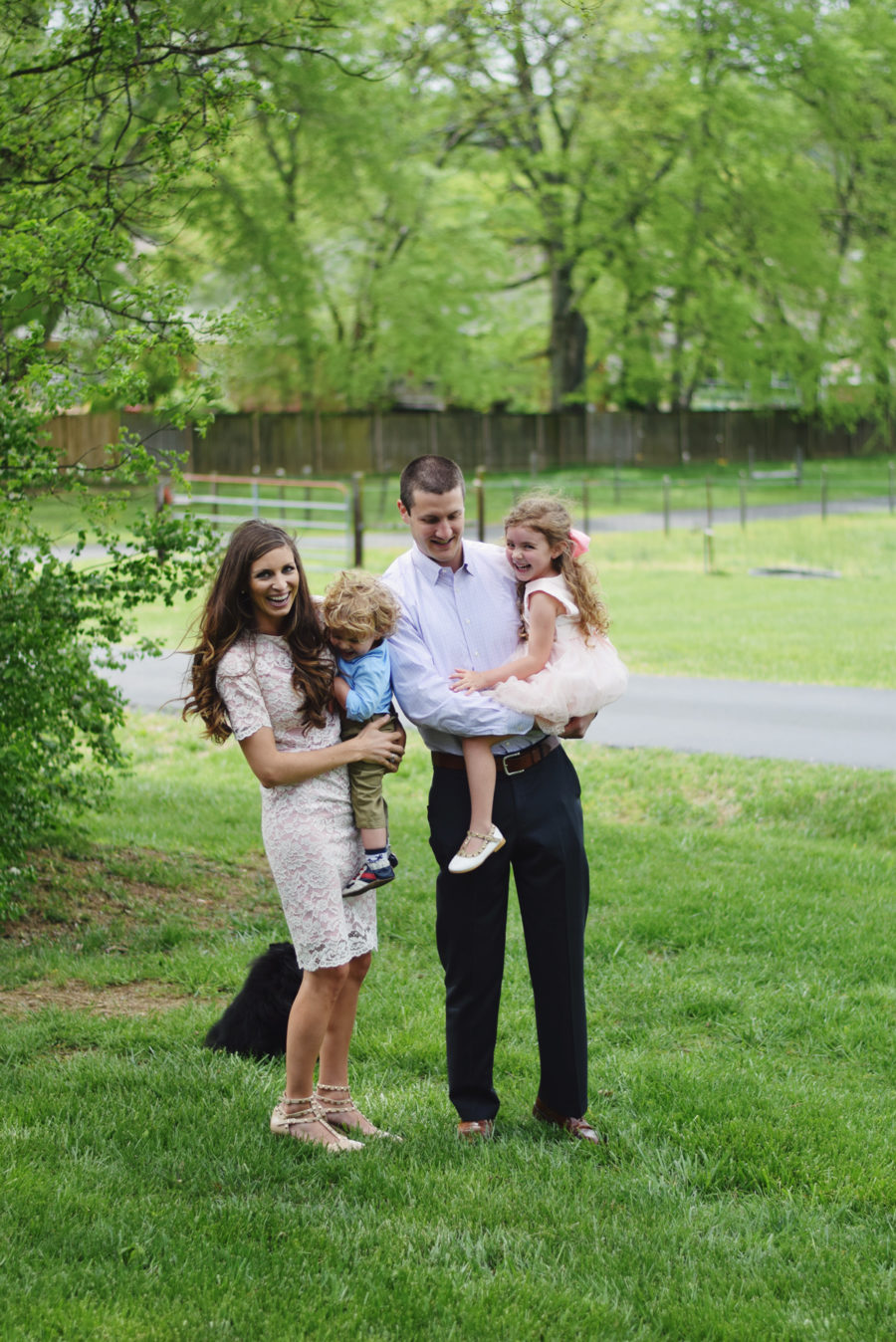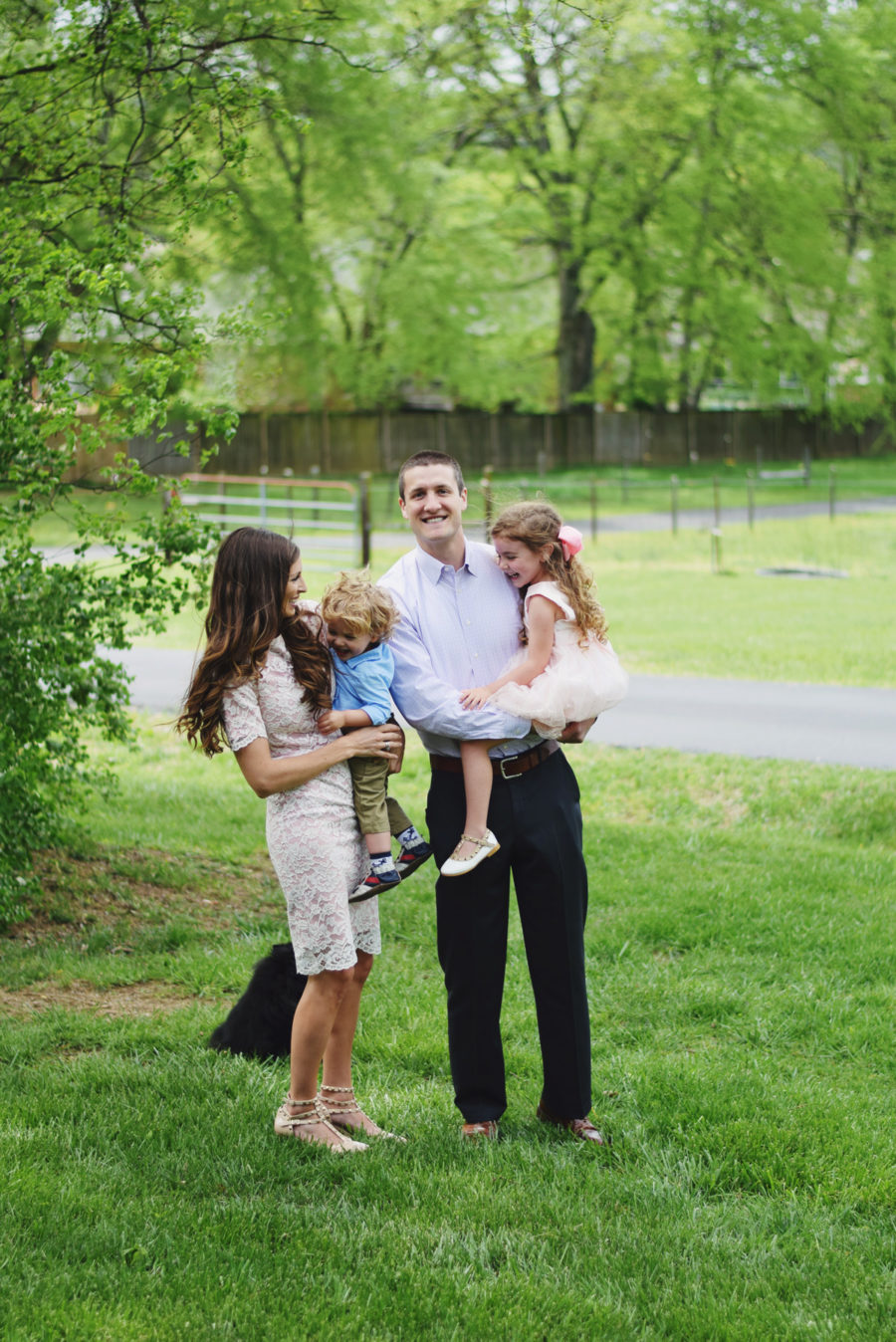 we did it!!! all four of us… wearing shoes! no stains or spills! in our sunday best! on easter! yaaaay!!
after church on easter sunday, we had our traditional brunch at the farm, and boooooy, was it delicious! my mom… she even went so far as to make homemade organic reese's-style peanut butter and almond butter cups! they were unreal. it's safe to say, also, that i devoured the annie's cinnamon buns that were fresh out of the oven, and my only regret is that i didn't eat every single one of them! see also eggs, casserole, a dinner roast, delicious veggies. i literally don't know how she does it, but she has always been good like that!!
anyway, that afternoon was so beauuuuutiful! the little bunnies had another easter egg hunt [there can never be too many!!] madd continued to snag every egg excitedly… rocco continued to care very little about the existence of such eggs! haha. i love those babies so so so much.
and as the sun sank down later that evening and made everything all glowy and golden… my babes, having shed their fancy duds, were running and giggling in the grass beside their pony friend, red… everything was so pretty and the temperature was just right, and i thought… this is really my sanctuary of choice. 🙂 i mean, i definitely think getting snazzed up on sundays is an important effort to go to in general, but as far as a holy presence goes… goodness, give me nature all the way! i was thankful to have both on the sunday of all sundays. hallelujah!!
and!! i really just have to mention that i waited a whooole year to wear my easter dress!! i chose it last spring from rachel parcell's very first collection after *winning* [i never win things!!!!] a giveaway for her beautiful line… and that was that! i'm in love! especially with her current spring collection. all the frills and florals and lace and pinks!! kiiind of my heaven. <3
also, maddalena and i went with coordinating rockstud dupe heels and little flats to top off our girly easter getups! i just love being girls with her!! especially for very, very, very non-valentino prices. 🙂 [although, i really upped the value of mine with some gel inserts, 😉 and they were great! i wore them for hours! although, i'm thinking i'll go with the pricier dupe if i spring for summer sandals, since they would get way way way more wear… but that's neither here nor there, now is it!] and as for the boys, they were big and little handsomes, looking all fine and dapper, as always! sure love those gentlemen of ours.
…and they lived happily ever after in the land of scattered easter basket contents. thank you, jesus, hallelujah, amen!!