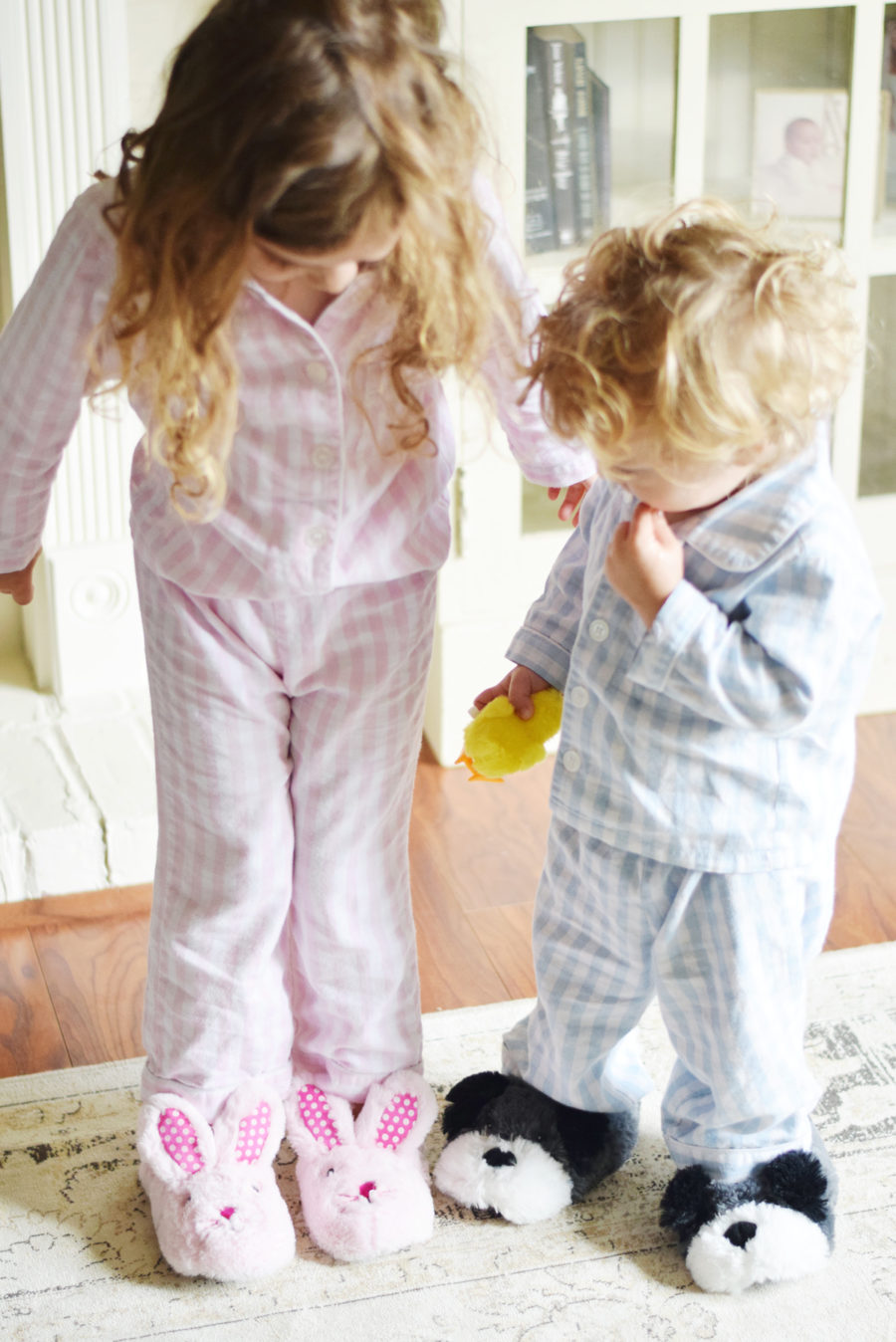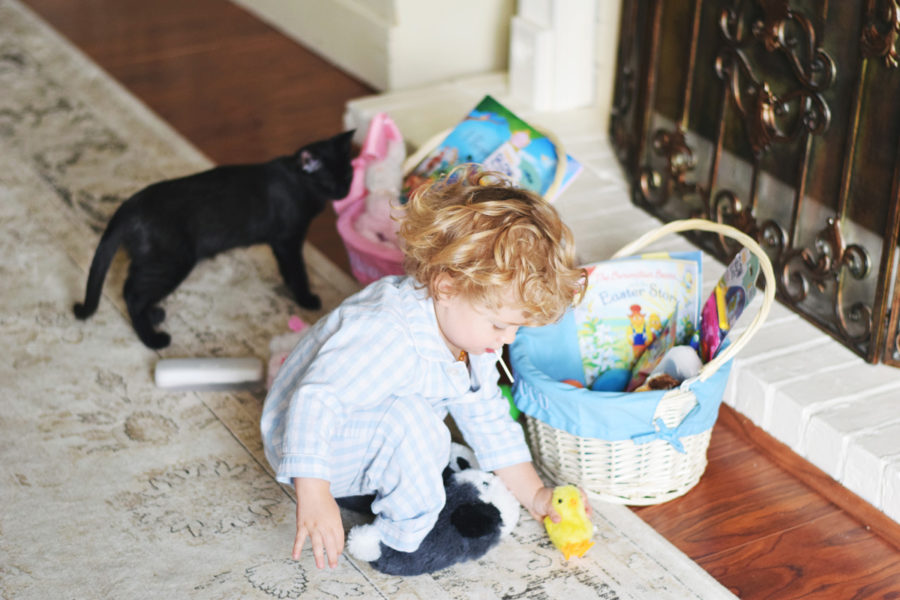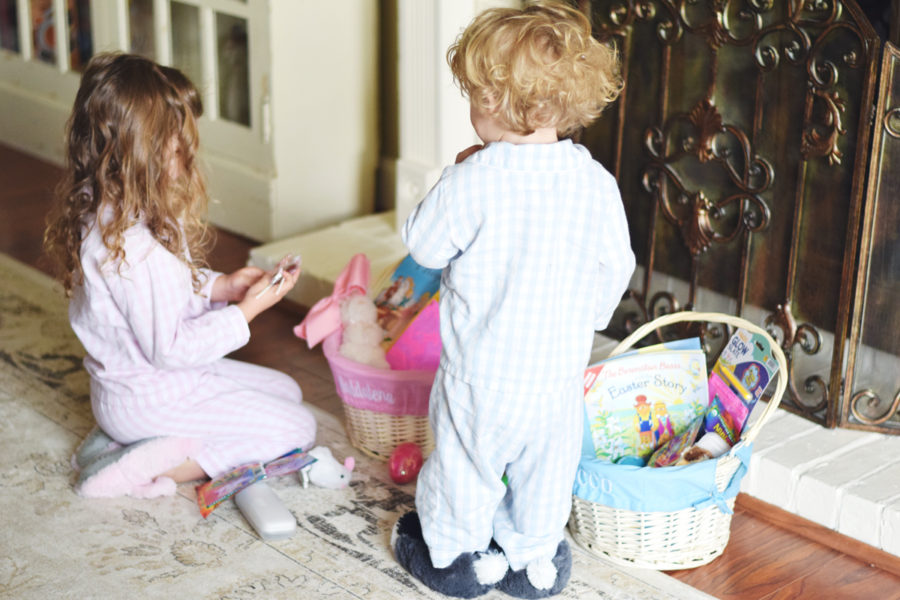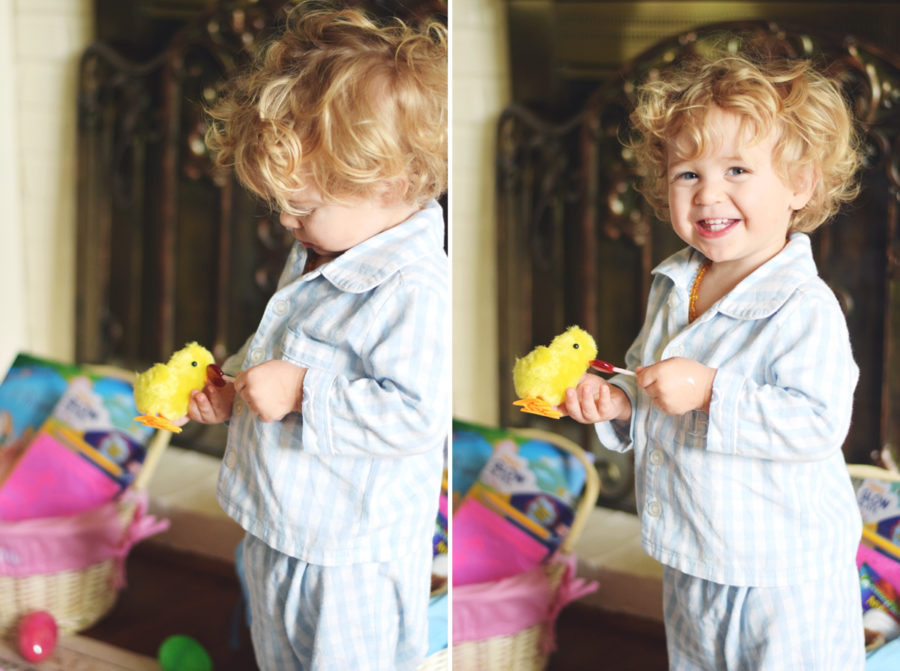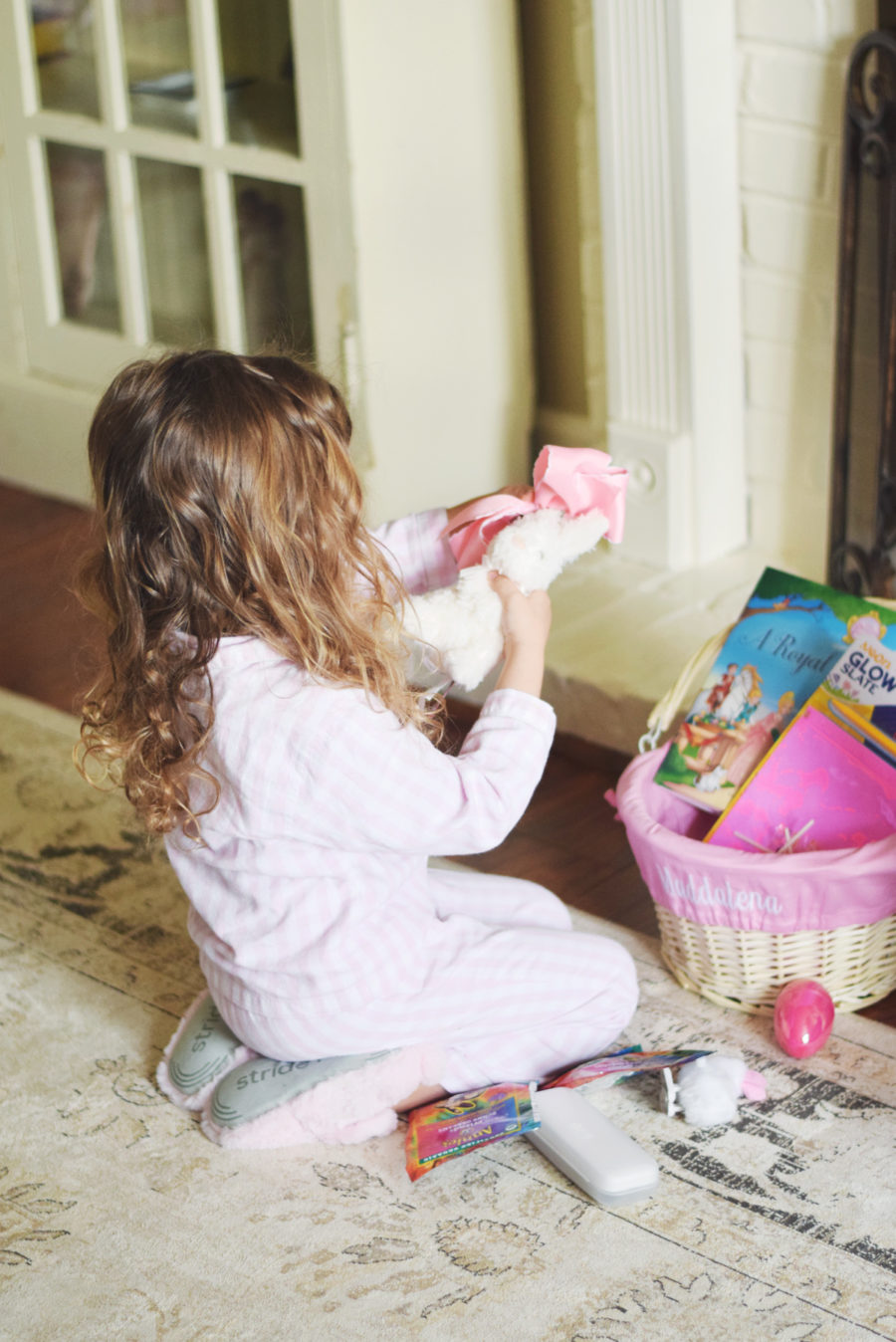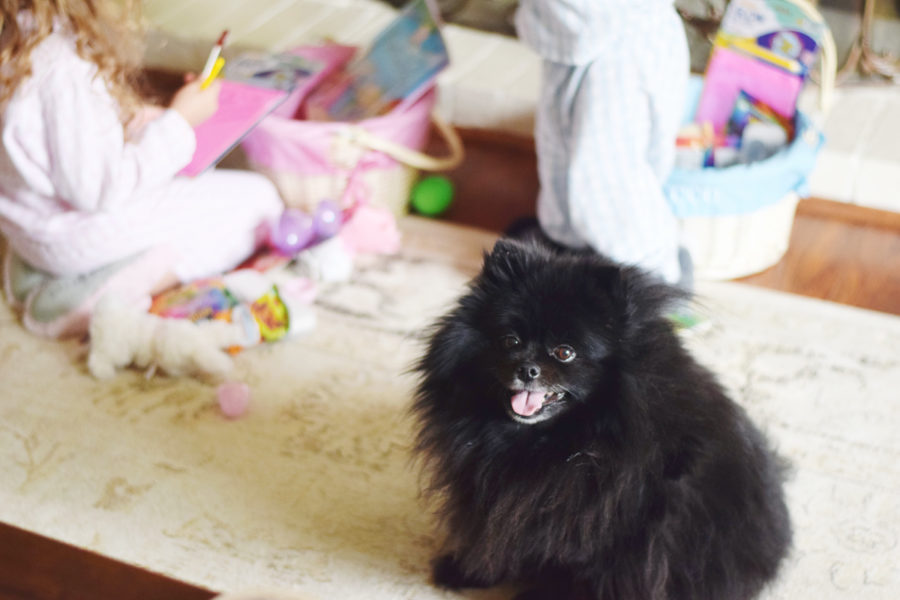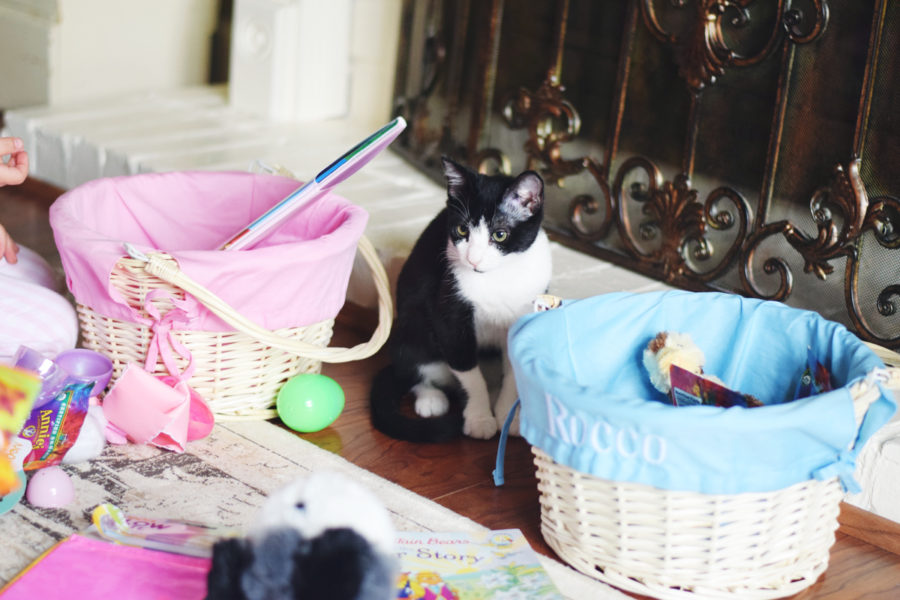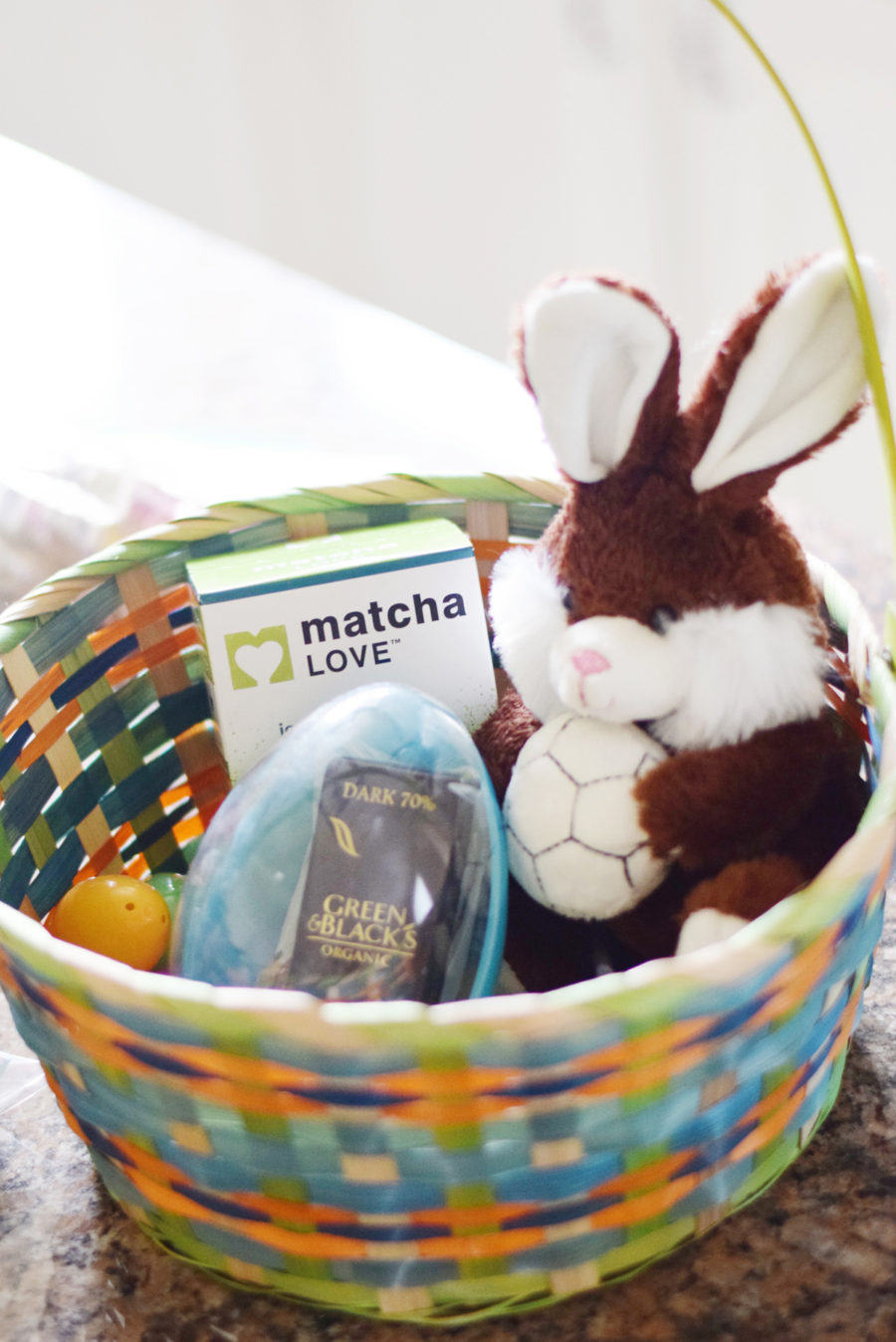 …yay! another easter basket success story for the books! sweet maddalena was the first one up that morning, and OH, how patient she had to be at 6:45am!! she was sooo excited, but rocco was still completely passed out for the next hour and a half, so she had to wait. i mean, is that torture, or what!? haha! poor baby girl!
gosh, easter baskets are some of my favorite memories as a kid!! i hope our babies have just as much fun as i used to! and oh, all the fluffies had fun sniffing out the bunny loot, as well. naturally, romeo made off with what he could… spare pieces of trash and such. such a hunter, that one! and rocco made sure to feed his lollipop to his newly acquired hopping chicklet, as well as verify that he, too, could fit in baskets just like kitties can.
and hey! the easter bunny even brought a little something for daddy. 😉 i'm pretty sure the easter bunny saw a little stuffed bunny with a soccer ball that just couldn't be denied. also, some dark organic chocolate and such, and some matcha and green tea to try. we haven't jumped on the matcha train yet, but i've heard good things!!! matcha? anyone?
then we were off to church! sunday mornings are always a huge challenge for us, so throw in easter excitement and schedule the church service for 30 minutes earlier than usual and i was really breaking a sweat. ha!! but we did it! sunday best to come. 🙂
hope everyone had a fabulous easter weekend!!!
kiddos monogrammed jammers // personalized easter baskets
ps. the veggie tales bunny song will be stuck in my head for the rest of my life, i think!