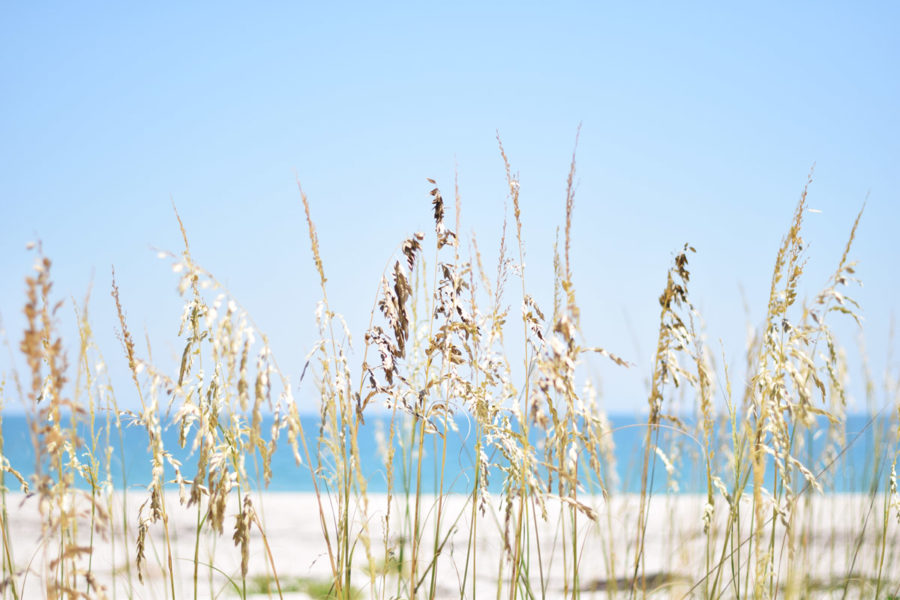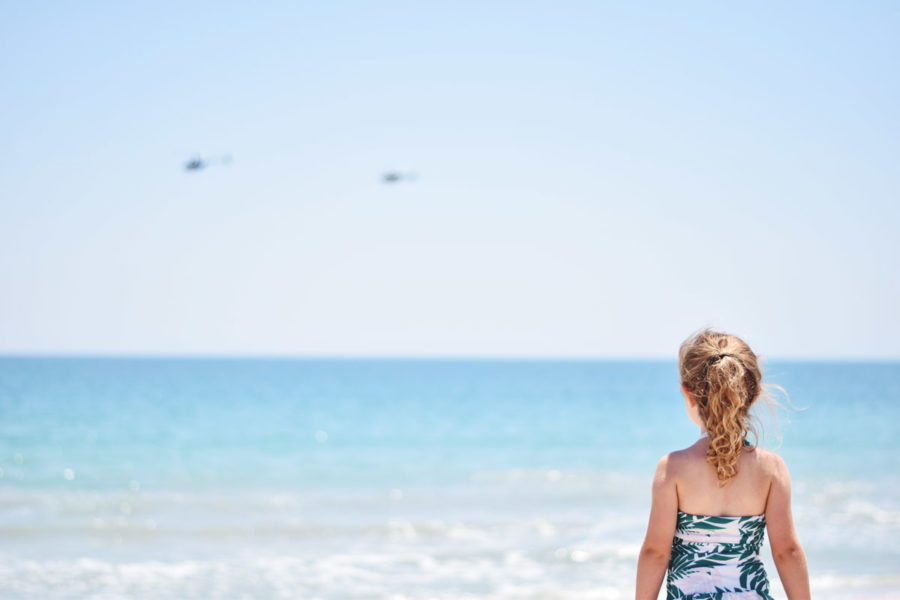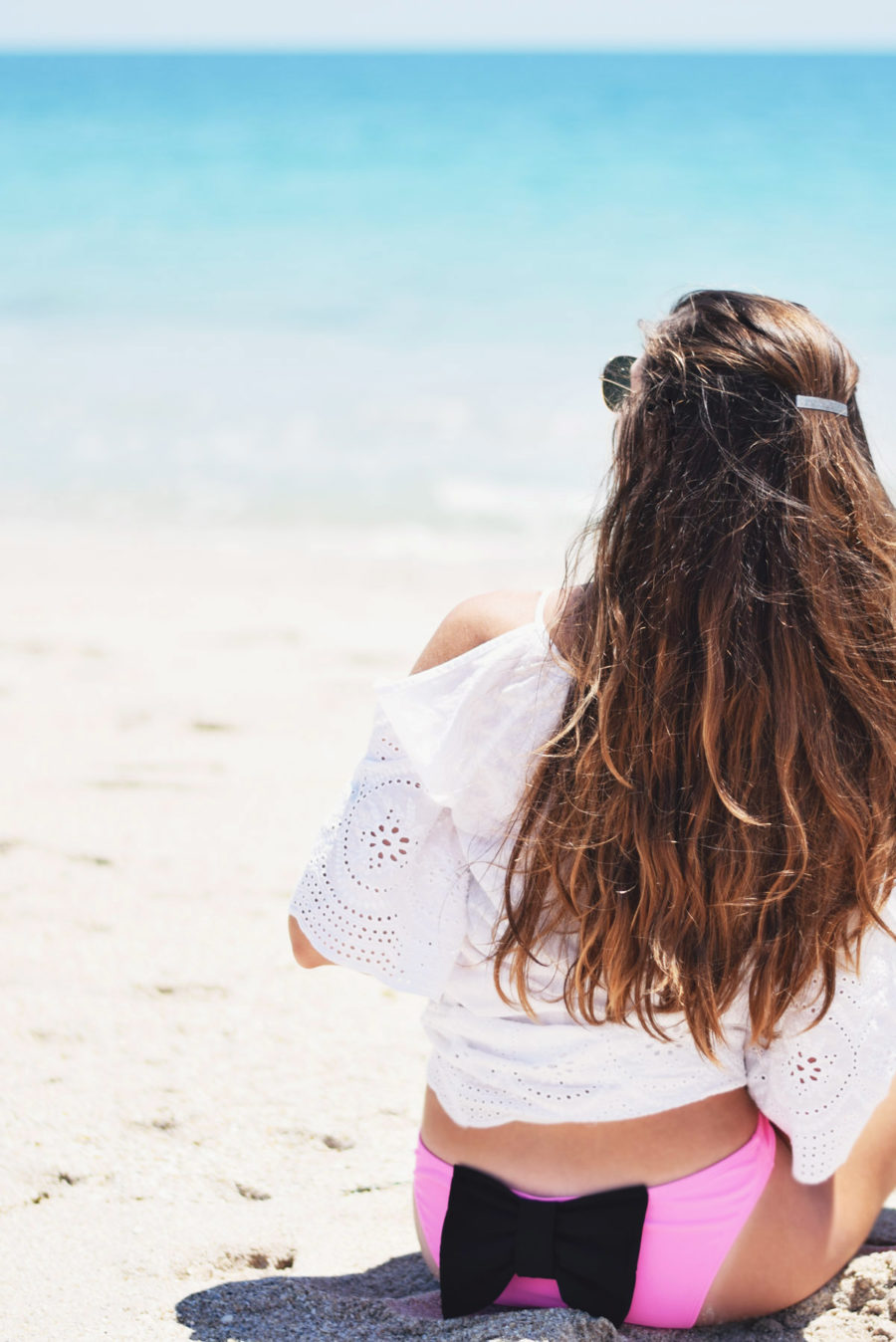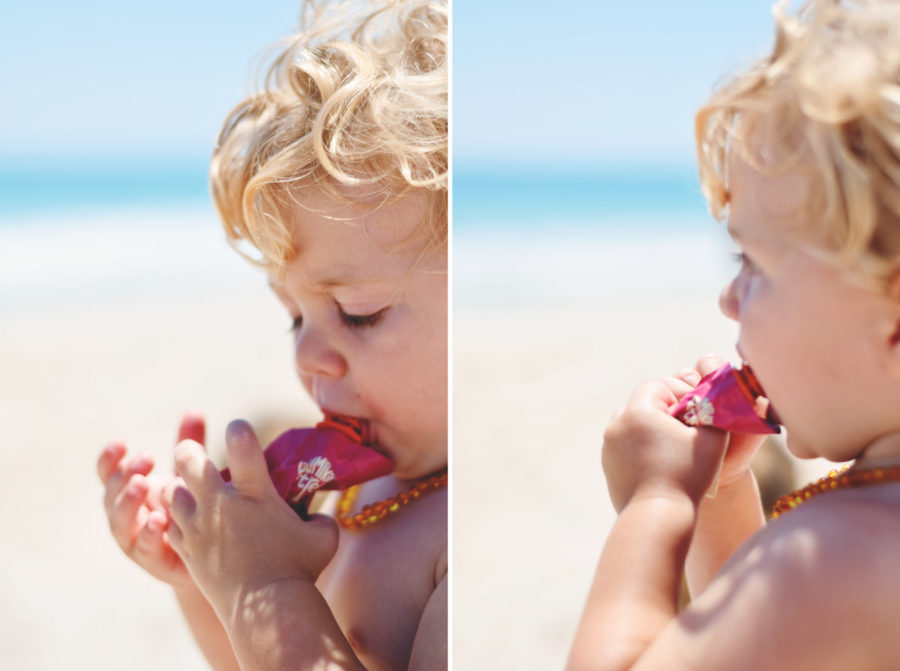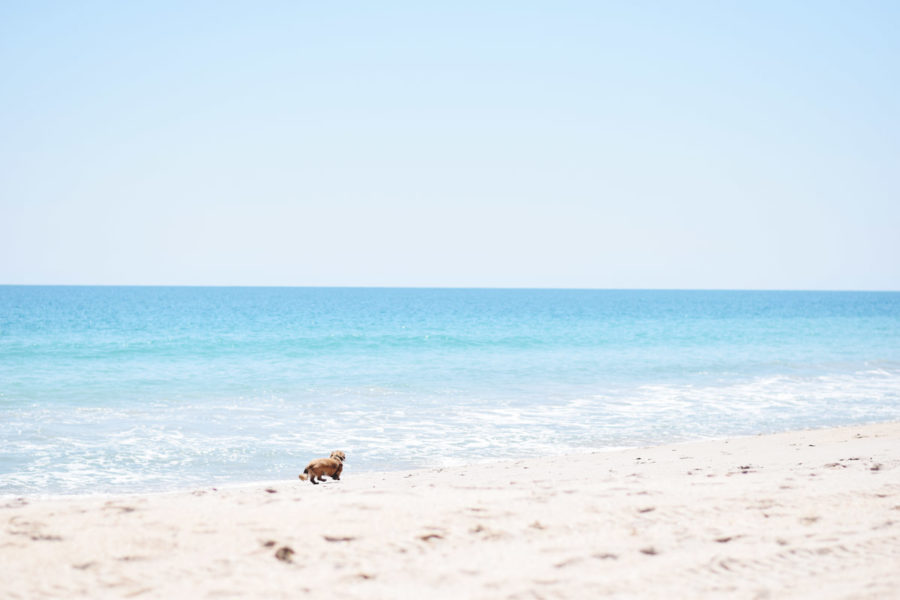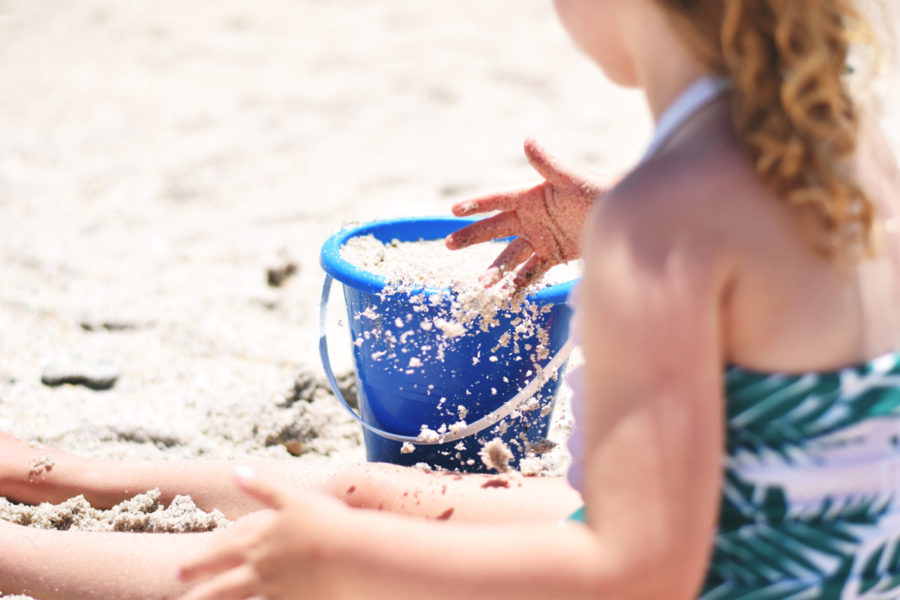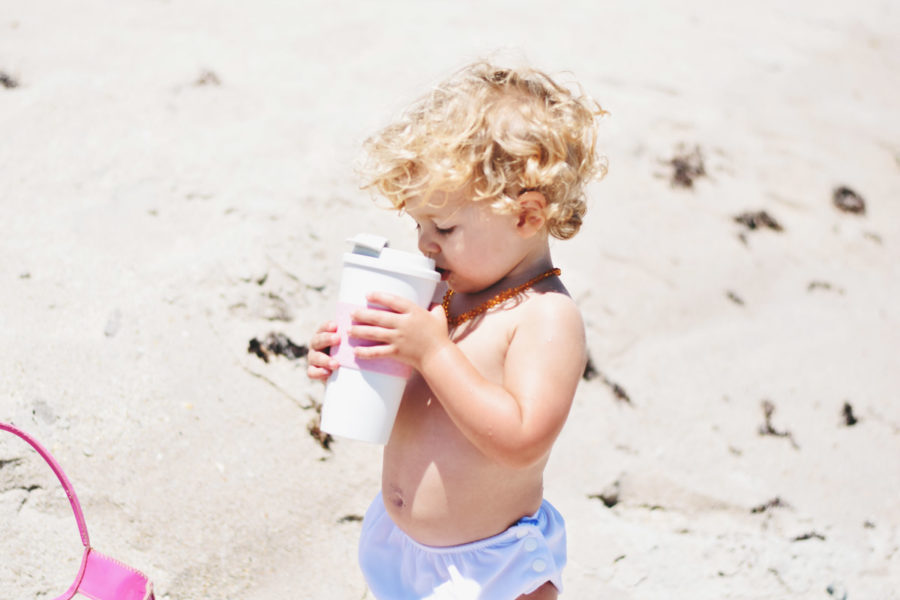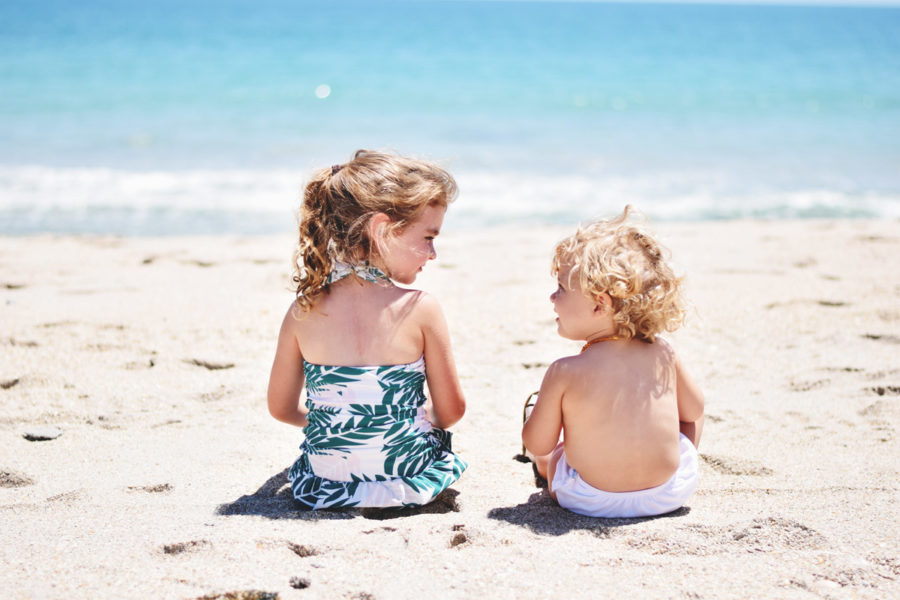 coffee on the beach! somehow, this was probably the first time it's occurred to me to just take my coffee *with me* outside so we could head out sooner [we are slow!], and ooooh, it just felt so right!!!
bow bikini! i'm going to order another one, i think. i have trouble with the fit of many bikini bottoms, but this one i LOVE!
puppy paw prints in the sand… seeing little puppers always makes me miss my minnie! [then again, the relief of minimizing my own adult responsibility… ahhhh, yes!]
a smidge of shopping! we actually didn't do much this time, but i had to buy my faaavorite bright pink long-sleeve tee at the beach shops down there all over again because i totally ruined my last one trying to remove a grease stain! these are the important things, right! also the local tj maxx there is !!!!! sooo good. i snuck off there with my mom and bought pretty things.
moana. oh, moana! we watched it twice, and baby girl has grown obsessed with the soundtrack. it's definitely all i can hear in my head these days! but i have to say, the hula moves going down now are pretty wonderful. [the movie on the other hand – i thought it was a little weird?]
underwater iphone cover! i learned about these from my constant beach inspo, sarah, and this sucker has become so essential for me! rocco is such a water bug now, and capturing his little leggies kicking under the water for his first solo-swims melted me 1,000 times.
spring break skippers. i am soooaaaaking up these days that we aren't yet bound to a school schedule. we get to miss spring break crowds and have everything to ourselves, hallelujah, amen!!
also, the babes being the ages they are is SO FUN!!! at almost 2 and 5 [what!!!] they are amazing travelers, errand buddies, beach babes, all of it. 🙂
white coverups! are you allowed to wear any other color coverup on the beach? haha! white coverups are the law, basically.
quality time!!! pulling steven away from work is  ALWAYS amazing, ahhhhh. and then getting night and day with my mom and dad for a week and a half!!! let me tell you, even the 5 hour airport delay might even be worth the bonus time. 🙂 i know that i'm a traveling circus now, and we can for sure wear anyone out… but selfishly, i just love getting to claim my mom and dad for a while!!