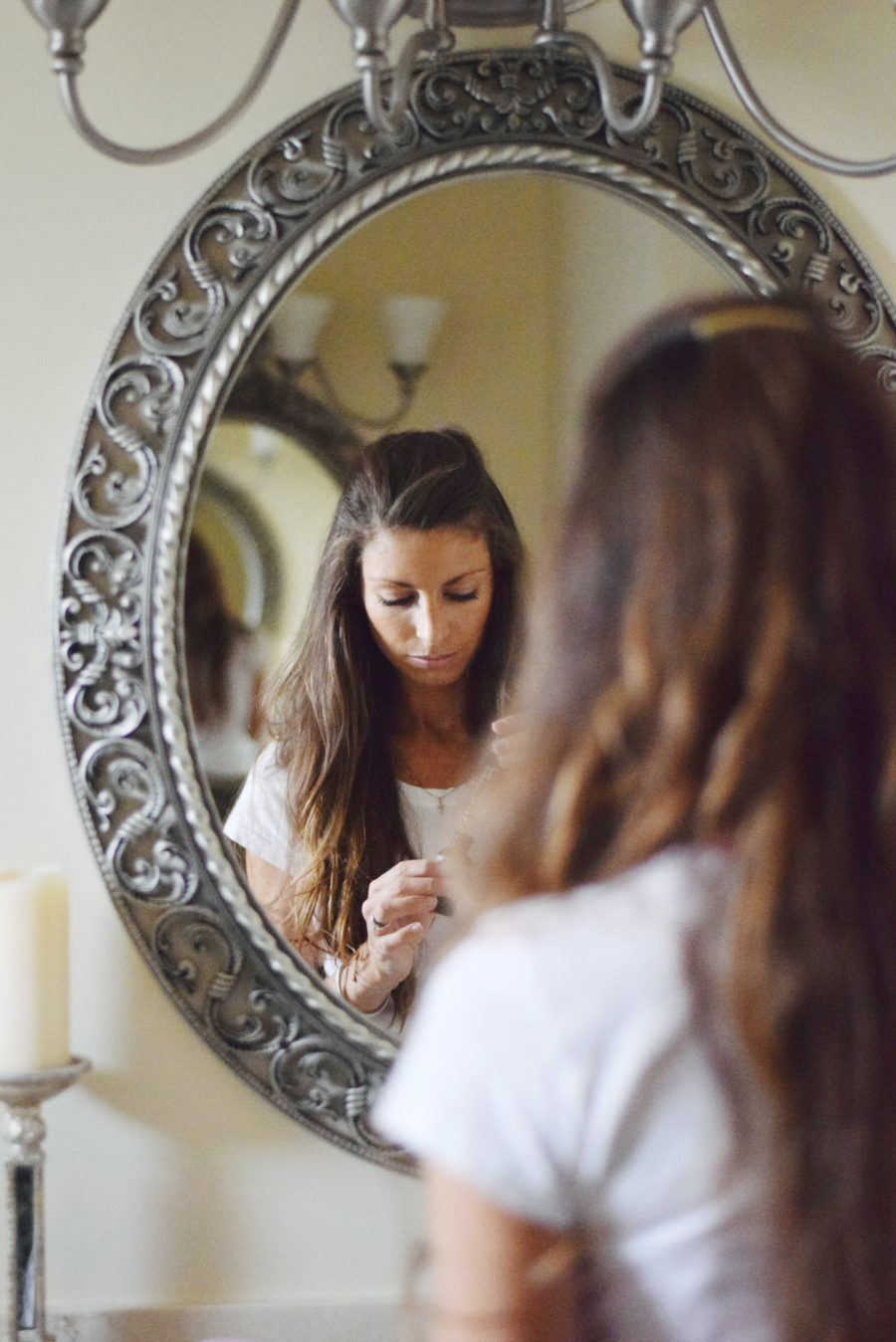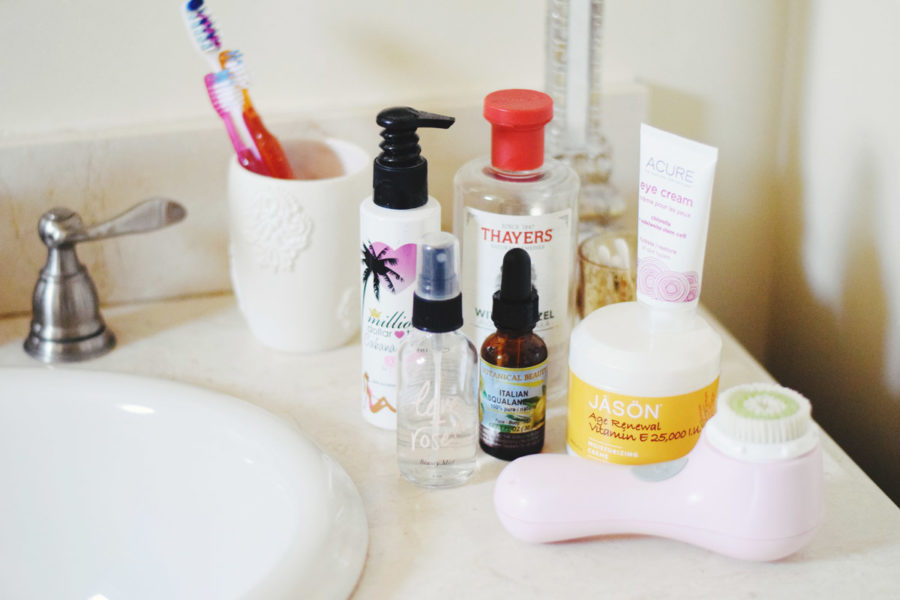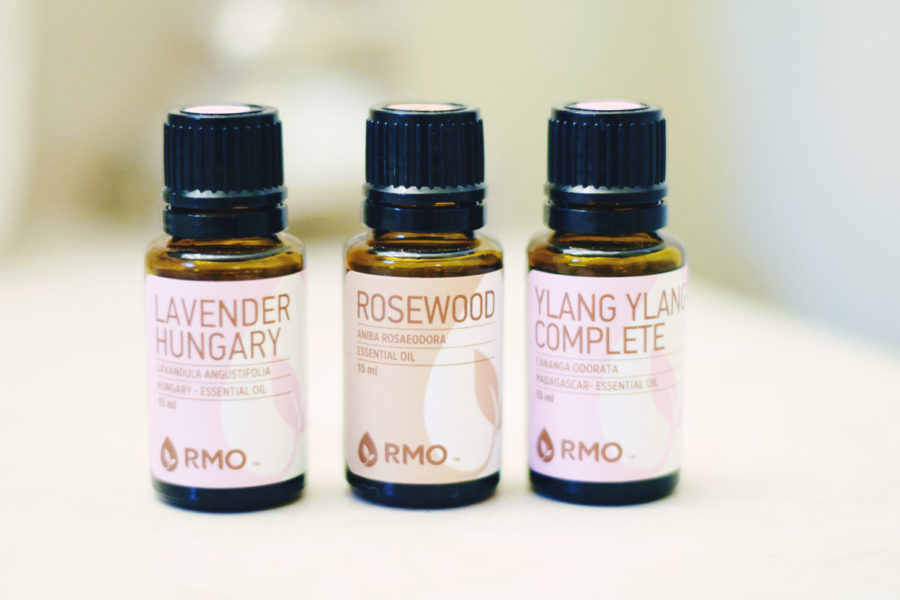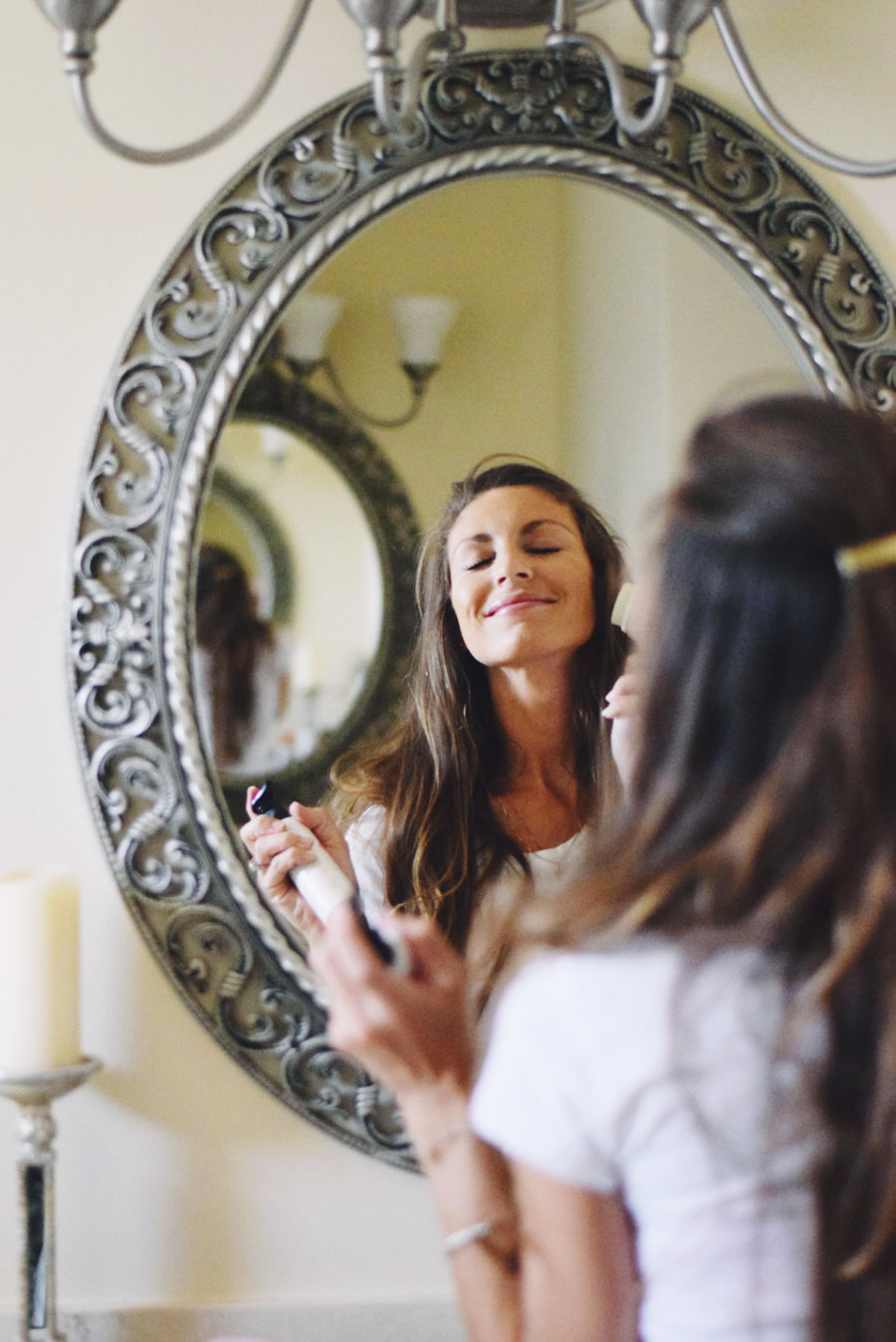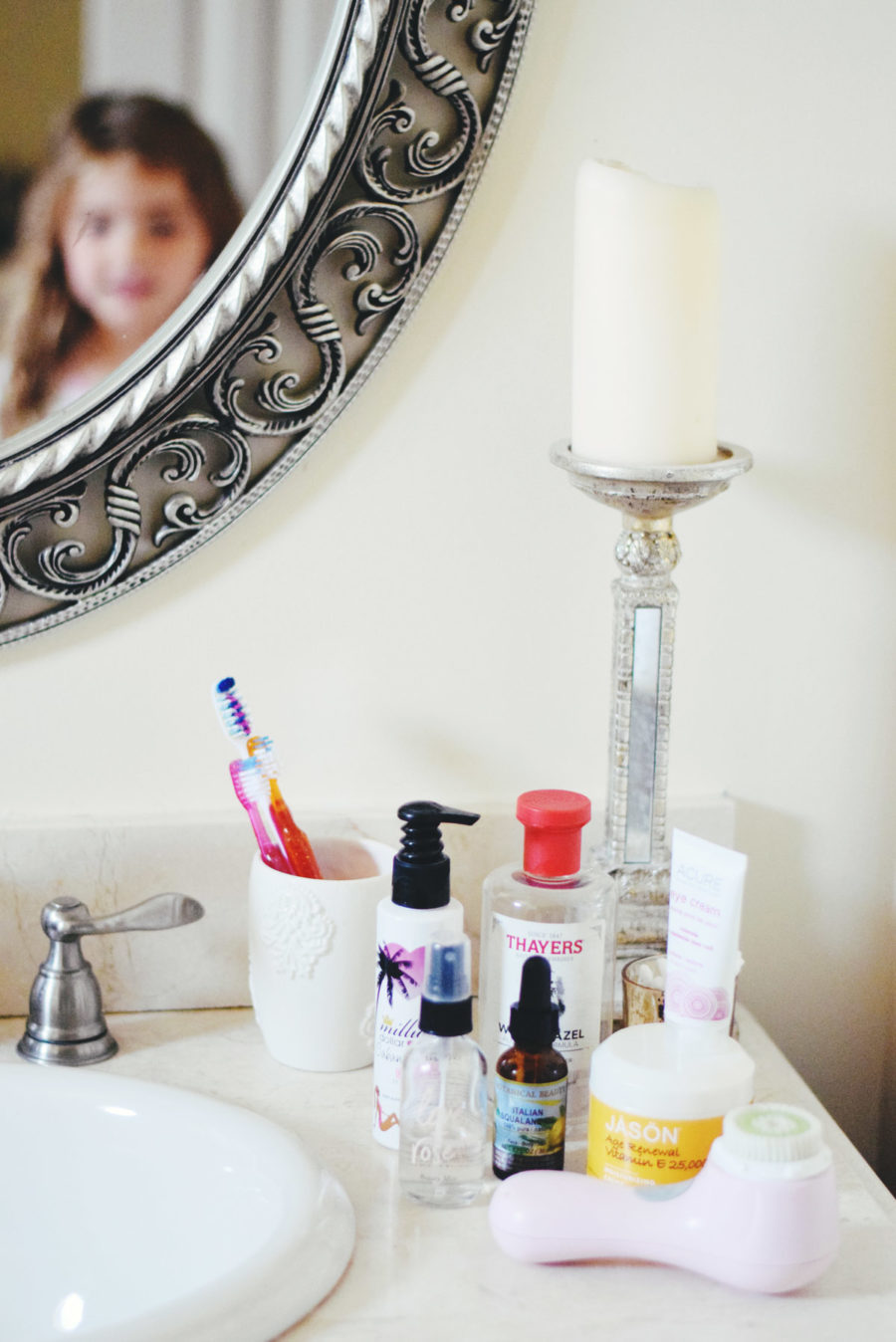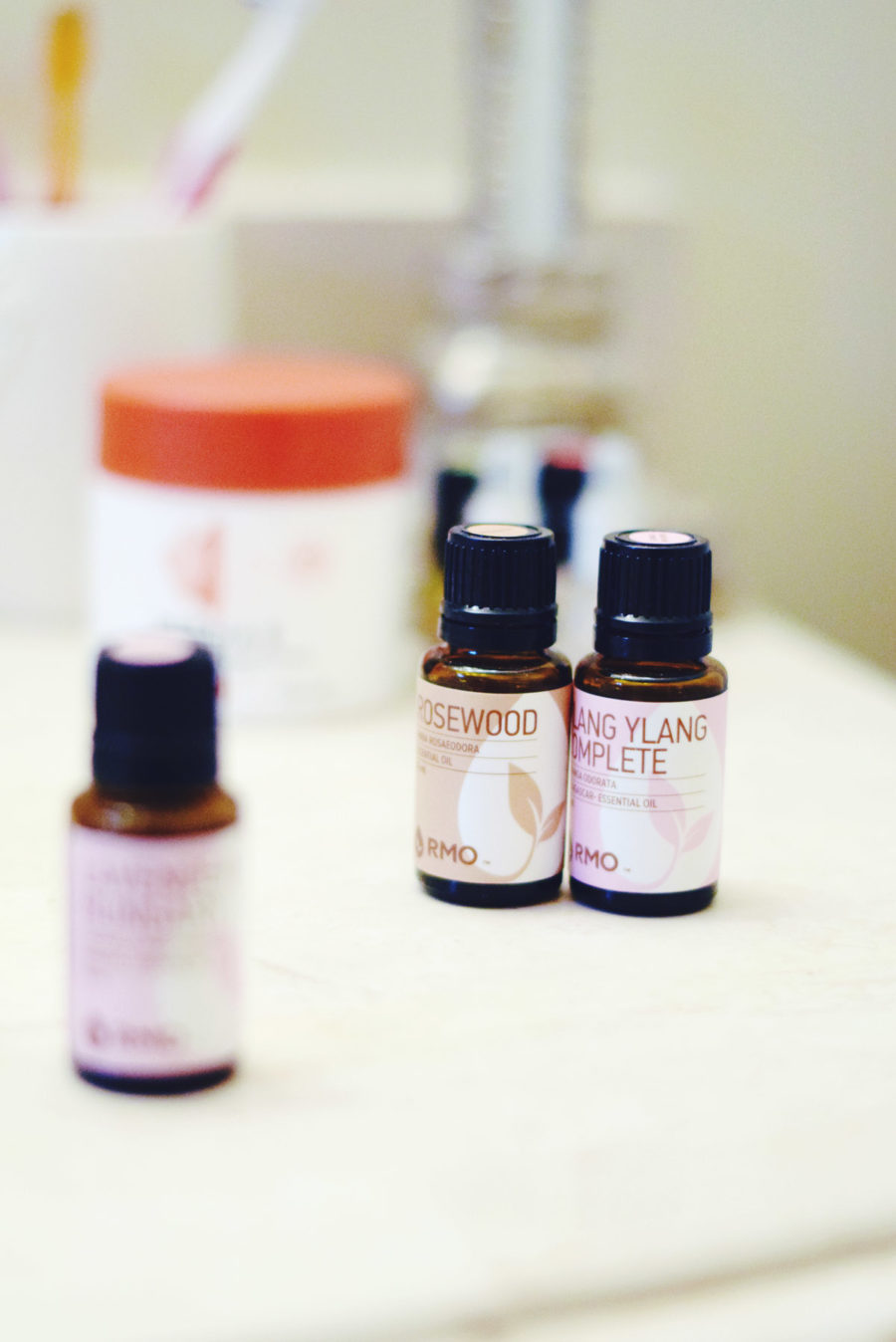 i'll be completely honest about my skin: i've never been one of those girls who can sleep in their makeup and just keep on goin' the next day… or whose skin doesn't mind the ups and downs of hormonal whatevers!! nope. nope nope nope! not this combination face! and now that everything from stress to environment to hormones to age is pretty much working against me [thirties! waa!], i'm all about learning how to keep improving it using the least toxic products and ingredients!
anyway, i discovered the quite fascinating world of korean skin routines a few months ago, and i was totally glued to that reading material for the night! i was pretty easily sold on the multi-step concept, and used what i already had to get started. it's surprisingly relaxing to have a good night cleansing routine!! however, when you are exhausted and pressed for time in the evenings, all the steps can sure seem like a lot… so, i've been enjoying my own little condensed version for a while now, and have definitely taken note of what gives me the best results!!
i have noticed, though, that a lot of the really popular recommended products for this type of skin routine aren't super clean products as far as ingredients go. i try to be really cautious about what i let absorb into my skin these days [it's hard!!!] so, that's influenced a lot of my simple product choices! i've also learned that you should apply your layers from thinnest to thickest… and always pat your face instead of rubbing and pulling on it!
my very loosely korean-inspired night routine!
1. double cleansing: it's recommend that you use an oil cleanser and then a water based cleanser! i know, it's a lot, but i definitely get the best results when i do both. however, i don't necessarily do it all every. single. night. sometimes i just do one or the other. but i'd actually already started periodically oil cleansing prior to this multi-step routine, as i noticed for years that my skin was much happier when it wasn't stripped completely of oils! so for that, i have mostly used a little of whatever i have on hand… coconut oil, or my fav… cold-pressed castor oil, which is very detoxifying! unfortunately, this does make my sink pretty gunky after a while, so i don't looove that part. anyway, then i use a water based cleanser with my clairsonic!
2. exfoliation: like i said… i love my clairsonic mia! i was a little skeptical for a long time about the need for one, but it really leaves my skin feeling softer and smoother. it's kind of an addiction! i feel like it's a toothbrush for my whole face. haha. also, sometimes when i really want to exfoliate, i use baking soda mixed with my cleanser. that sure does the trick!
3. toner: i use alcohol-free witch hazel, and i usually just splash some on after cleansing!
4. serums & treatments: this is my aaabsolute obsession… i use squalane oil [if you still have moisture on your face it doesn't take much at all!!] with an essential oil of choice mixed in. i pat it into my face, and ohhh my goshhh! it's the best! i mean, i'm just flat in love with it. aside from it being the smoothest, most luxurious feeling ever, squalane is also naturally made by the skin, but our bodies' production decreases over time… adding it back in can help restore a good, protective, hydrating, anti-aging balance!
for essential oils, i always treat problem spots with tea tree oil… but another go-to essential oil to mix in the squalane, if you want, is definitely always lavender for healing and calming! i also wanted a few other floral scents for my face… so, i asked my favs at rocky mountain oils what they might recommend! they suggested ylang ylang for hormonal skin issues, as well as rosewood oil, which has some anti-aging properties. i read, too, that rosewood can lift your mood and boost your memory, so there's a keeper, right there!! RMO was sweet enough to send me those oils in the mail, yay!! thank you, RMO!! i've been mixing them in with my squalane and i love love them. even steven commented one night that the ylang ylang smelled good on my face! hey hey!
oh! and during non-summertime months, i like to do something with a little more oomph to revamp my skin. i tried a glycolic night serum that i actually really liked and will probably snag again soon… but perhaps in the tiny, more affordable size to start! until then, however, i've been testing out a gentle retinyl palmitate cream. i'm definitely sensitive to that sort of thing, so i only do it at night!
5. eye cream: i've started using this stem cell eye cream this year, and… i like it! it's nice and lightweight. i pat it in with my ring finger, as the experts say to do!
6. moisturize: i'm pretty dedicated to my vitamin e moisturizer. it's the only one that i've used that is moisturizing enough without clogging pores or being too heavy or greasy!
BONUS! when i need some extra color, i've been using million dollar tan on my face and i love it!! i just skip everything else that's moisturizing, in this case, and use the tanning lotion, then wash off my face the next morning. there are still questionable ingredients in self-tanners, it seems, but it's better than what i was previously using. i'll be using the body lotion all winter, too, although that one is a little harder for me to get right! [they sent a set to me to try out last year and it took me forever to really get to use it regularly, but i do love it now!]
…aaaand then i hit the hay! actually… no. i definitely don't hit the hay right after this. but i do get cozy and smell nice!!
when i wake up the next day, i sometimes do a swipe of witch hazel on an organic cotton ball over my face. sometimes i just do a little squalane! aaand sometimes i just spritz some rose spray onto my chest and go. 🙂
so, favorite natural-y products i should try? anyone?! i'm always keeping my eyes peeled! i have to admit i kind of want to try moisturizing and/or cleansing with tallow, but i think i'm just going to save that thought for another day. also, at one point, i almost jumped on the whole snail secretion train and then didn't! has anyone tried that out?!
xoxoxo!