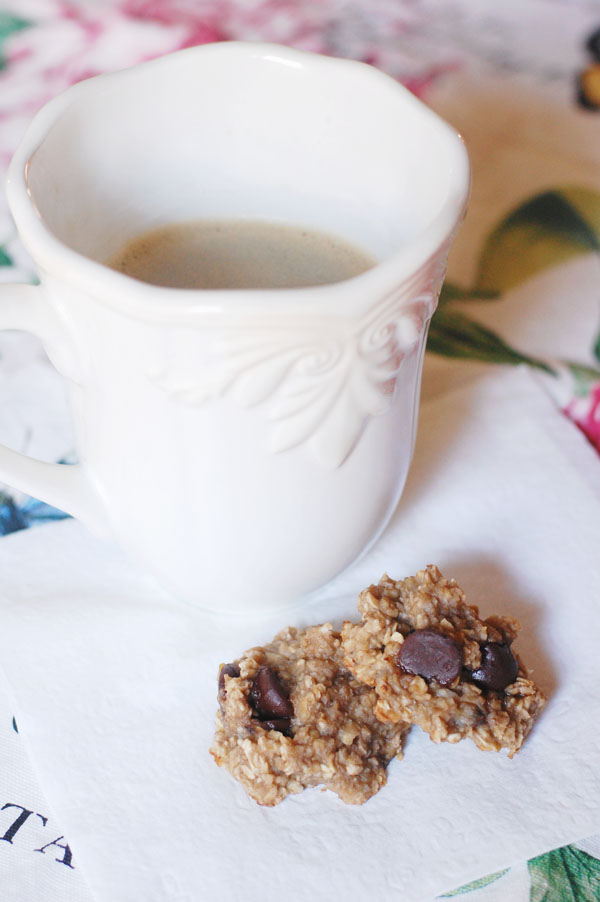 sooo, have we talked about these little babes?! actually, i'm pretty sure i've mentioned them a couple times already, because i've whipped these up so so often in the last year, and subsequently iiiinhaaaaled practically all of them within a day or two!
these little banana oat bites have been total game changers for me, since i almost always have bananas and oats on hand, and that's basically all it takes! then, you've got your easy breakfast nibble or your sweet after-dinner healthy dessert taste. oh, see also: totally toddler friendly. yesss. high-fives all around!
banana oat bites
preheat the oven to 350F, then in a bowl, mash up about 1 cup quick oats with 2 bananas. don't worry about getting too crazy with your mashing, just get it mostly evenly mixed! then, you don't even have to, but i usually add in a handful of chocolate chips and sprinkle some cinnamon in, as well! plop your spoonfuls onto a baking sheet [they don't spread out as they cook, so you can do them close together if you need to!] and stick them in the oven for 15 minutes [less if you do itty bitty bites].
ta-daaaa! last night's dessert, this morning's breakfast. 🙂