today is a little bit of a sad one for me and my fam.
our furry little family member and friend, katy, passed away late last night
just one day after her 14th birthday.
she was an intellegent, energetic, loyal and loving little malti-poo
who loved neck massages, cuddles with her family and chasing her ball.
life just won't ever be the same without her.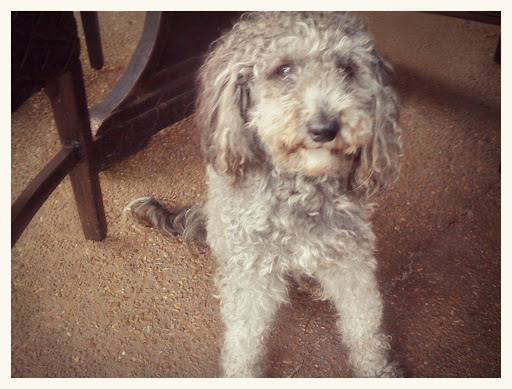 you lived a wonderful life, katybooboo. we will love and miss you always!
[don't forget to hug your fluffs today! 14 years just isn't long enough.]
[also i'm super frustrated right now at all the pictures i used to have of katy
in my old desk drawer photo stash that, of course, the big dumb flood ruined. ugh. dumb dumb dumb.]