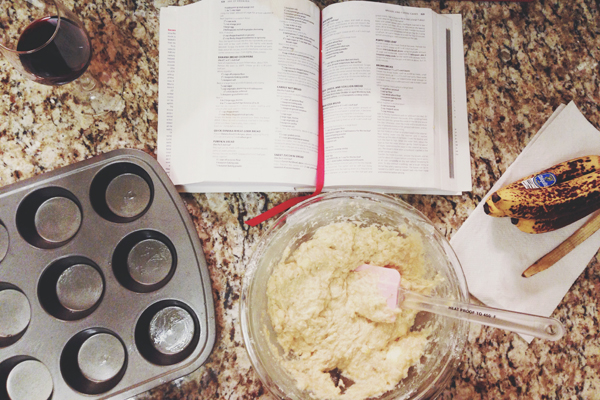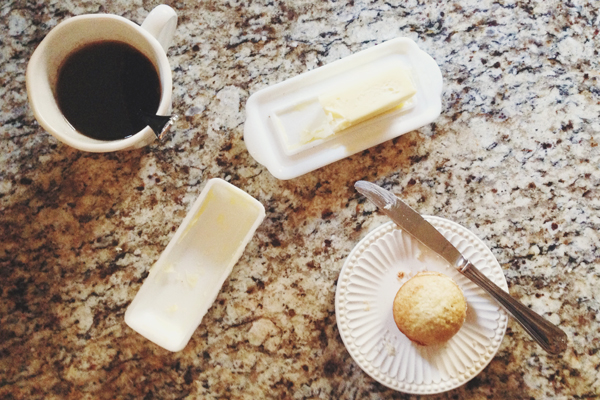 so. today. i have a confession to make. a wifefession of sorts, because i think my husband would change this if he could… but… i love baking… SO much more than i love cooking.
there's just something so cozy about it. cozy and sweet! and though, in one of my ideal worlds, i would stay completely away from refined sugar and bleached flour… in my other ideal world… i would be that lady throwing fluffy baked goods in everyone's faces with a kitchen that smelled like vanilla. and i'm sure i would have quiiite the tushy to pat just beneath the tie of my cute apron! so, i try to keep a good squelch on that lady… but that lady cannot resist some overly ripe bananas when they are calling out to be made into bready goods. i love the mixing and pouring and smelling of baked goods. i love tasting batter as i go! and i love waking up to them the next day.
two nights ago, i made a loaf of banana bread and a dozen banana muffins. today, it's all nearly gone. oink oink! not even sorry.
and on the topic of bananas, i recently learned from a very wise source [my mom] that monkeys often open their bananas from the bottom end! miiiind blowing! because, hey! it so works! those monkeys. let's just say my banana life has changed for the better.
sidenote, whenever i put butter on a muffin… i cannot control
the little voice from mean girls
in my head saying,
"is your muffin buttered? would you like us to assign someone to butter your muffin?"
gah, is that the best movie ever? still gets me good all these years later.