hey!! it's friday the 13th!! now, i happen to actually love a good friday the 13th. but! in case it has you worried at all… 😉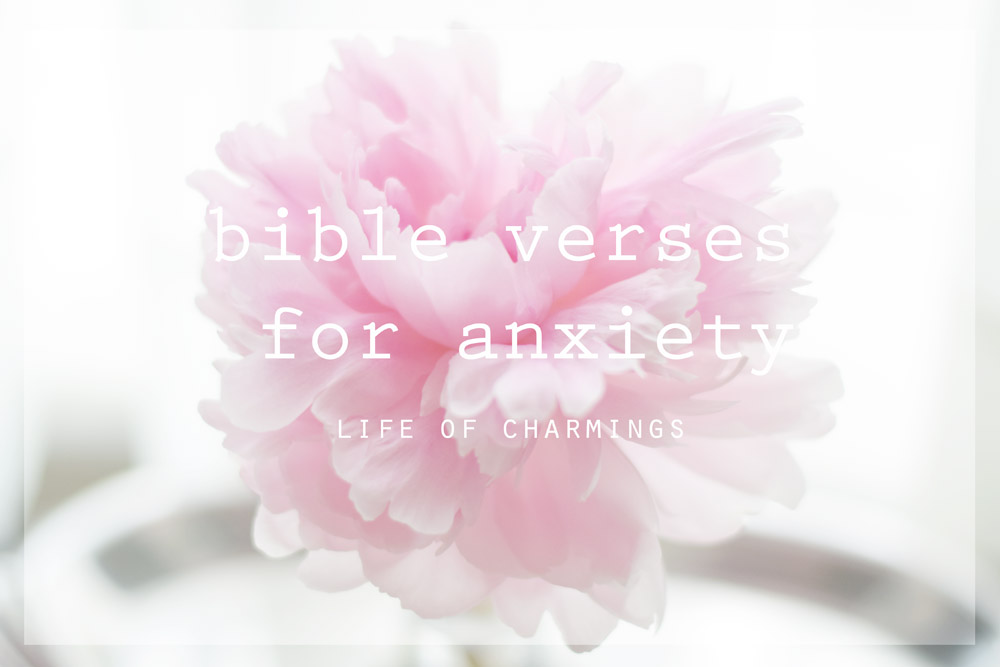 here's the thing!
ever since i was in my mid-teens, one of my hugest burdens and battles in life has been… anxiety. bleh! of course, it seems like when i say anxiety, people think more like, "oh, well, what are you worried about?" but no, no, it isn't quite the same as just being worried about something! i would describe it as a physical thing, often triggered emotionally by various areas of life, [people, places, scenarios, past experiences] that you're sensitive to… which leads to worry, gloom, doom and a host of physical symptoms. it's quite the proclivity!
thankfully, i've been able to keep a decent balance naturally and holistically and i've never taken medication for it… although i was once prescribed something for high school exams that made me laugh hysterically at socks. umm, i didn't take that again. [that was also before i was pretty set against prescriptions unless totally necessary.] anyway, it seems that anxiety for me is always linked to my thyroid/adrenals/hormone levels… and vice versa! so, i try to keep those things in check. and no, i doubt my daily caffeine intake helps too much, but hey! coffee is important. 🙂
however, there are still days and situations where i just cannot for the life of me escape things. i have the tendency to take on everything i possibly can on my own… and when i get overwhelmed with the realization that i can't do or control or fix it all, ugh. i break apart!
so, not long ago, i started collecting bible verses that just help me. i read over them when i need to, when i feel defeated. i'll copy them down into a little journal and for so many reasons it's calming! i need to be better at trusting. and letting go. i need to learn to have peace with God being in control. because how nice is it that God actually really wants to take care of us?
these verses are some i have found to be so encouraging!
"The Lord is near to all who call on him, to all who call on him in truth." Psalm 145:18
"Trust in the Lord with all your heart and lean not on your own understanding. In all your ways submit to him, and he will make your paths straight." Proverbs 3:5-6
"Peace I leave with you; my peace I give you. I do not give to you as the world gives. Do not let your hearts be troubled and do not be afraid." John 14:27
"Do not be anxious about anything, but in every situation, by prayer and petition, with thanksgiving present your requests to God. And the peace of God, which transcends all understanding, will guard your hearts and your minds in Christ Jesus." Philippians 4:6-7
"When I said 'My foot is slipping,' your unfailing love, Lord, supported me. When anxiety was great within me, your consolation brought me joy." Psalm 94:18-19
"Hear my prayer, Lord; listen to my cry for mercy. When I am in distress, I call to you, because you answer me." Psalm 86:6-7
"Truly he is my rock and salvation; he is my fortress, I will not be shaken." Psalm 62:6
"Yes, my soul, find rest in God; my hope comes from him." Psalm 62:5
"But as for me, afflicted and in pain – may your salvation, God, protect me." Psalm 69:29
"Seek the kingdom of God above all else, and live righteously, and He will give you everything you need." Matthew 6:33


and my very favorite verse forever and ever and always…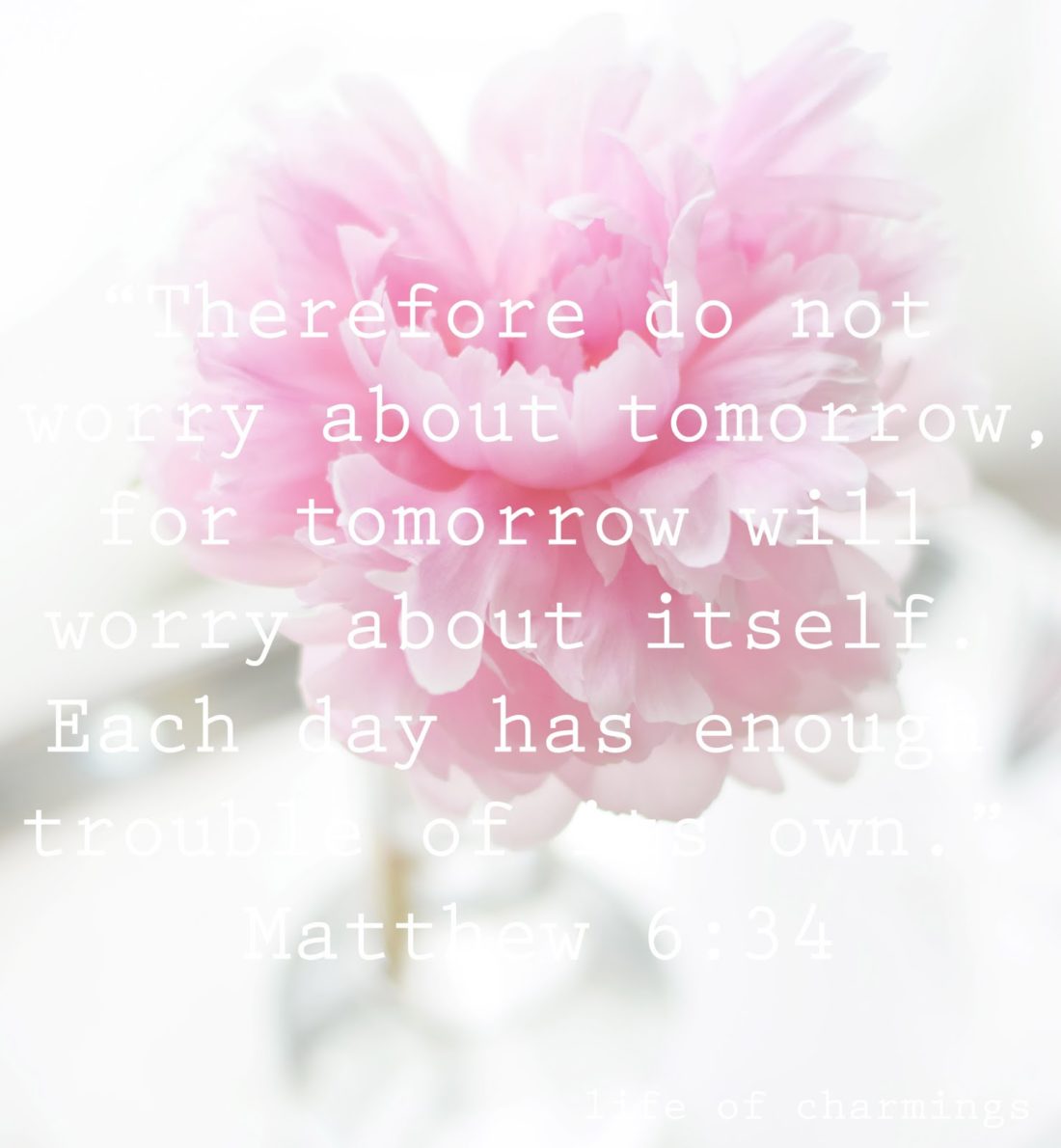 "Therefore do not worry about tomorrow, for tomorrow will worry about itself. Each day has enough trouble of its own." Matthew 6:34
oh, and i loved loved loved this quote i saw on she reads truth that said,
"He gives you exactly what you need when you need it. Daily bread, not a lifetime's worth. Today's portion, not tomorrows. Thanks be to God."


isn't that the best? thanks indeed!! oh, life is good. <3
ps. got a fav encouraging verse or quote? please share if so!!