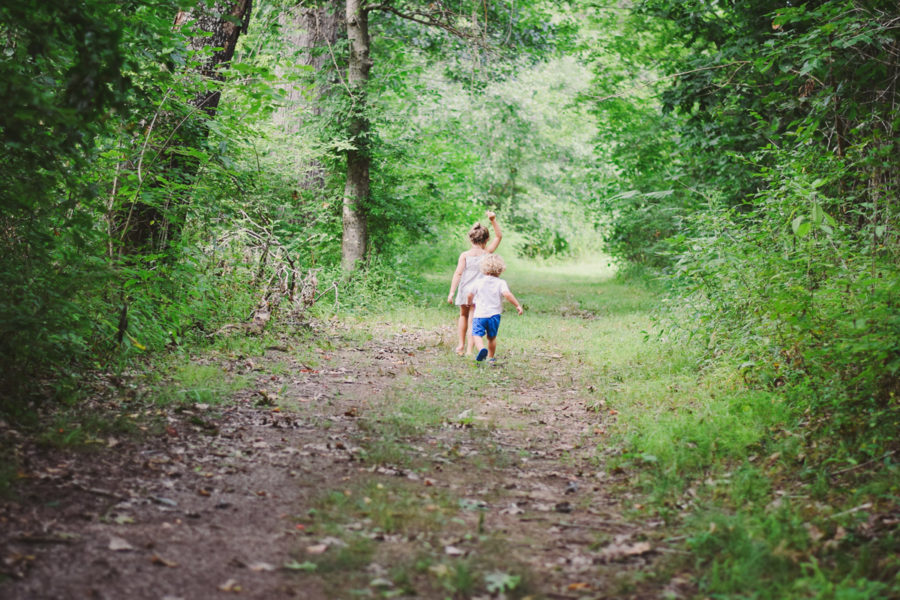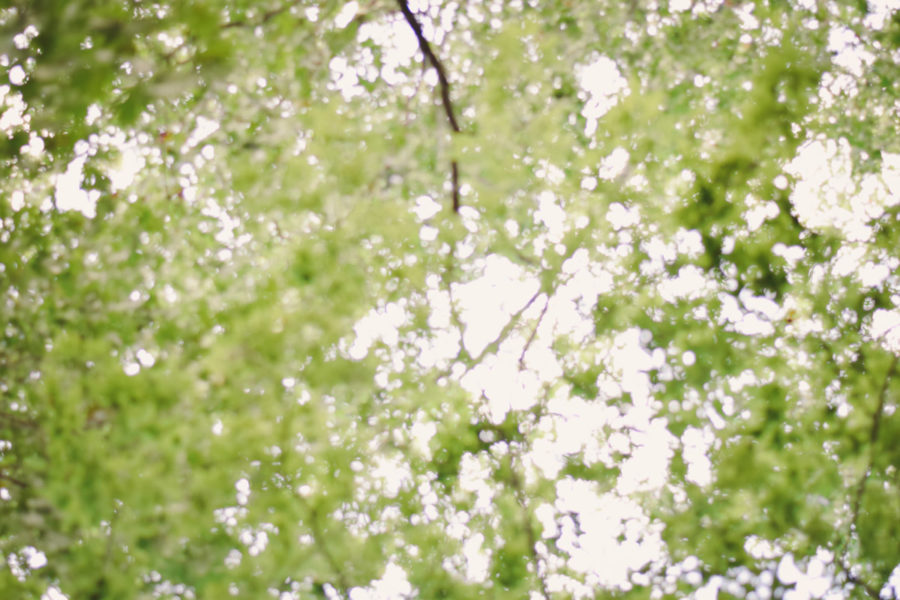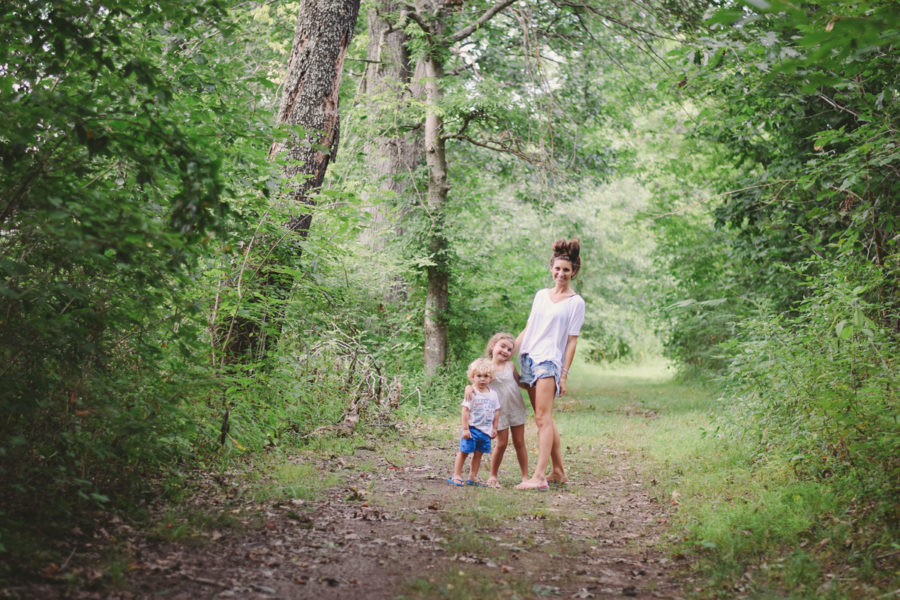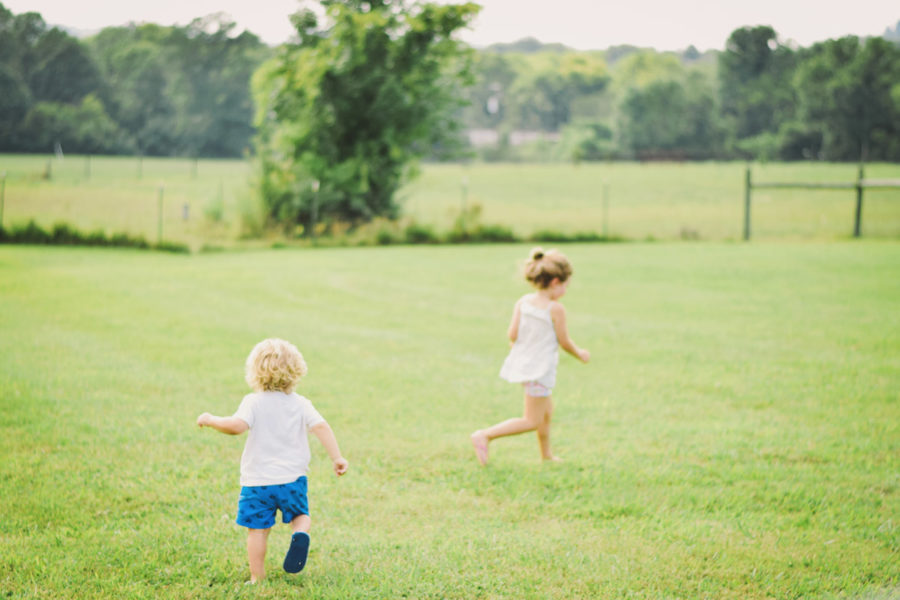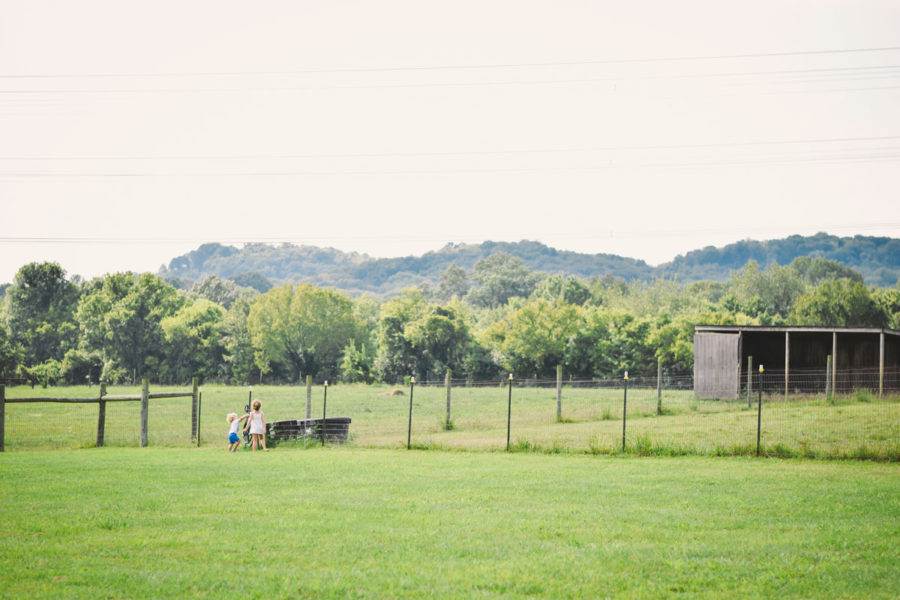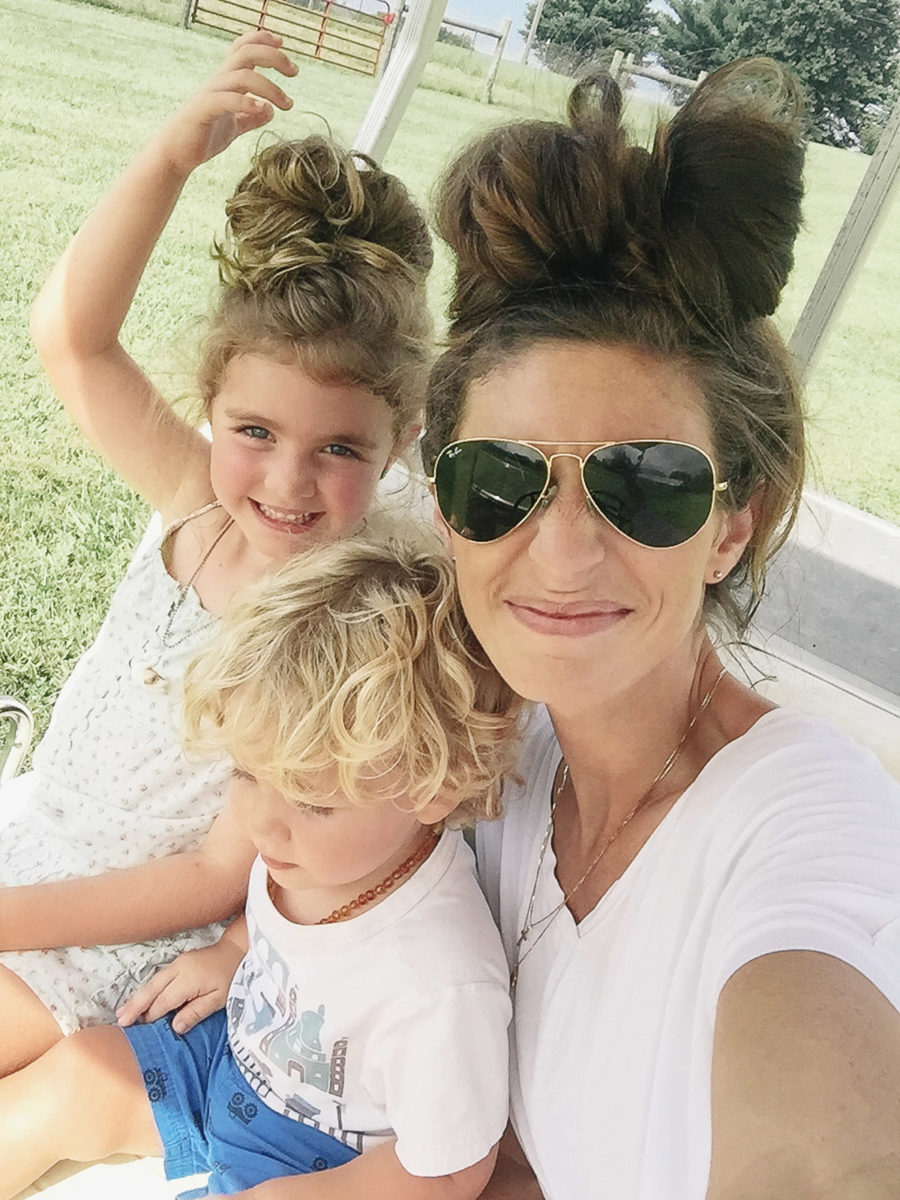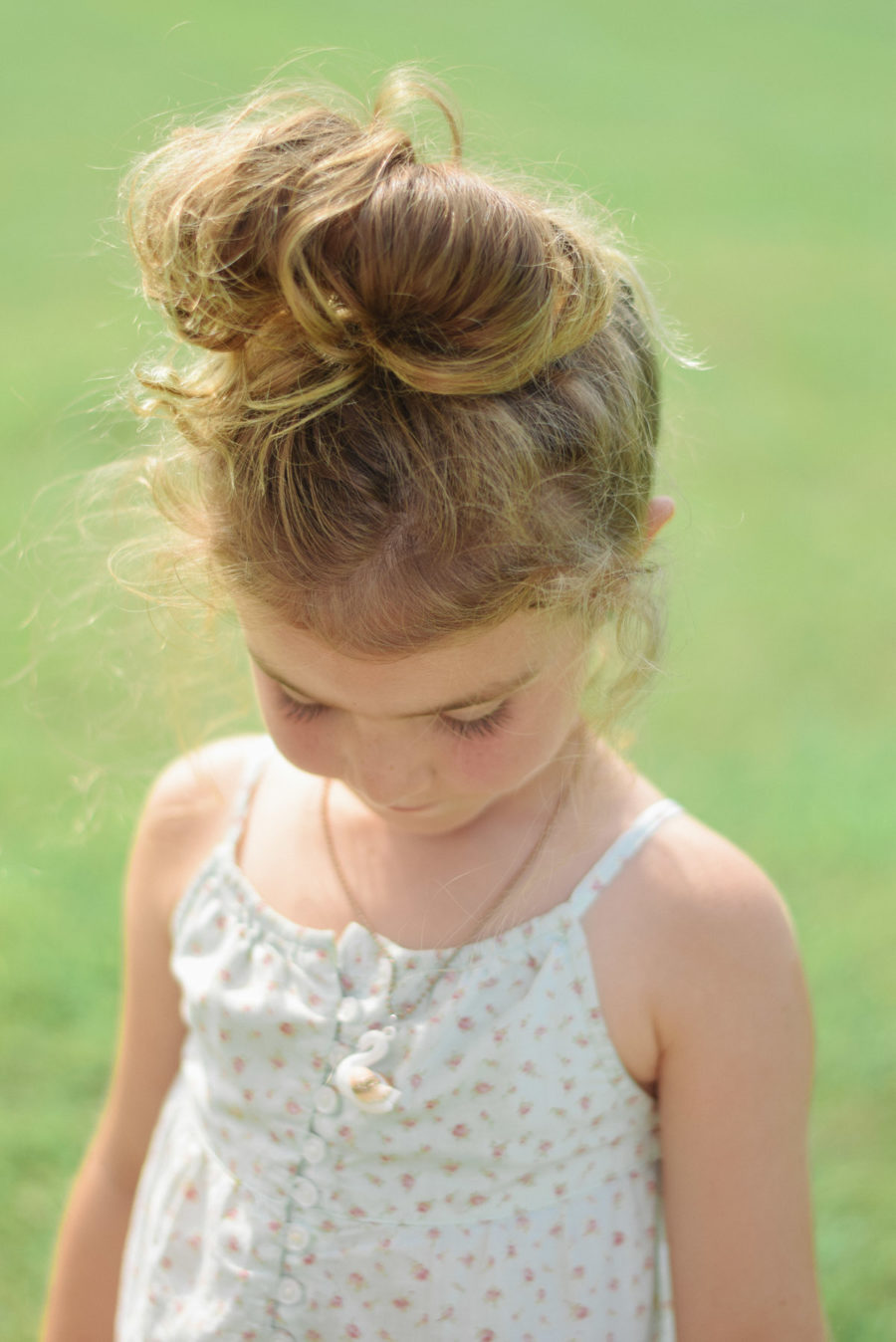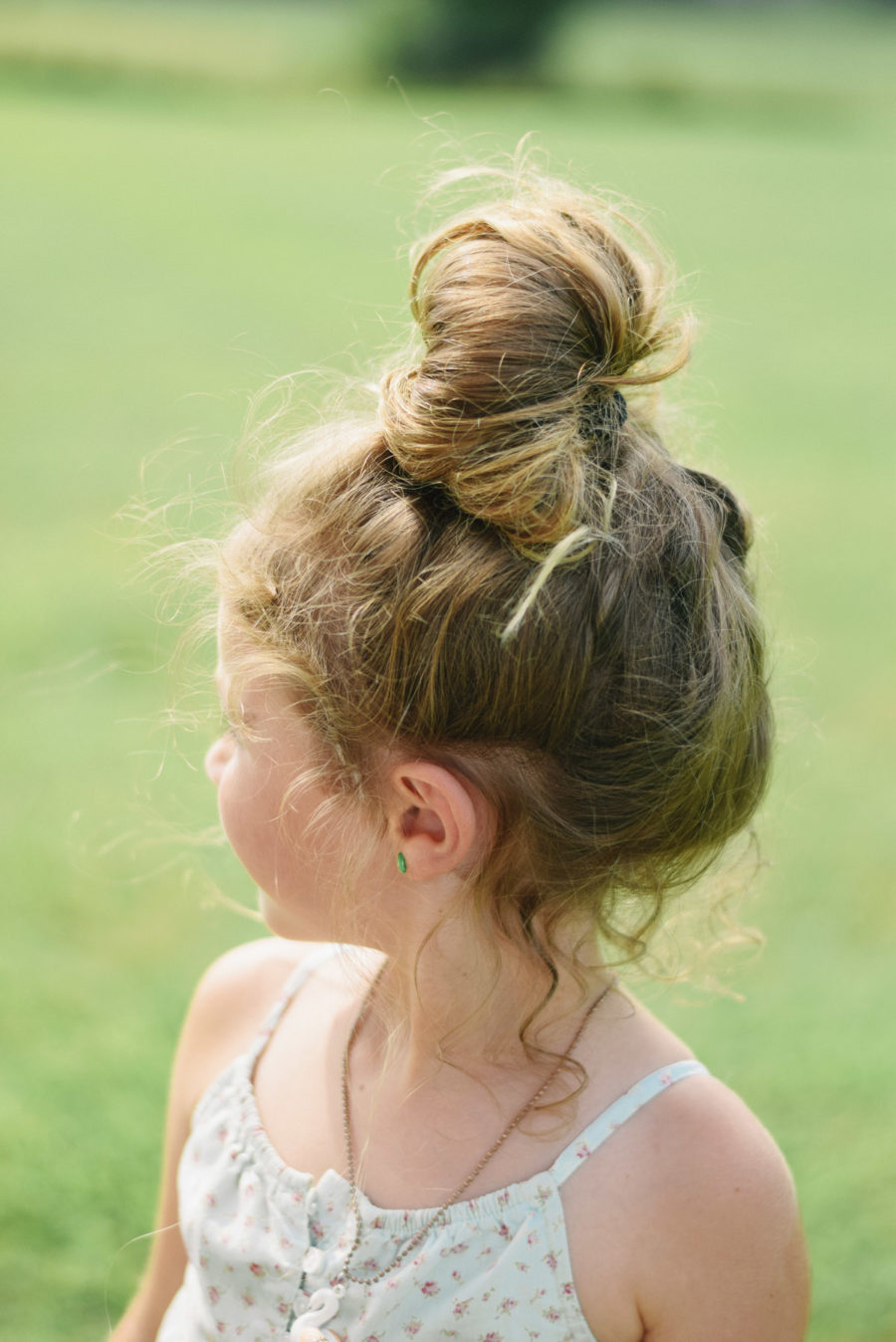 …favorite part of life with my favorite little people!! this day was SO beautiful, and we took full advantage with an afternoon swim and a golf cart ride. i don't even remember what day this was. last thursday, i think!
…also, i'm counting madd's biggest-ever top bun as one of my best accomplishments, um, ever!! just look at the height we achieved on that baby lady!! haha! how i love my sweet girly.
…don't you love a good accident capture? blurry leaf shot found on my SD card, you made me happy!
…rocco has been telling me, "aih you, mama!" [i love you!] so much lately, and gosh, it aaabsolutely melts me completely! he is so so loving, and i hope he is always able to show it so genuinely and sweetly like he does now.
…we've also had some blah days just recently, at which point i found myself just a liiiiiittle too eager to slide into leggings mode! [too soon!!!! short shorts forever!!!] but! i have to say… the whole high wasted live-in deal is pretty amazing! they come up just a smidge higher than the regulars and i love it!
…maddalena met her sweet teachers yesterday!! one of which i went to school with [whose mom was my wonderful 2nd grade teacher!], and one who lives just down the road from us… both of those things are so comforting, right! then, i went back later to get the rest of the lowdown at parents night [in a place where i spent 13 of my most formative years], and immediately had this feeling like i should be getting in trouble for talking or something… i don't know! i mean, wait! i was a perfect student! 😉 but anyway, then i remembered i was there for parents night. AS THE PARENT! can i really pull this off?! so crazy, but i love it.
…FYI! both friends and golden girls run on tv every night and i'll probably never start a new show ever again, because it's THE BEST.
…but whatever you do, don't stay up late before your first baby starts school looking at photos from when your babies were small before your whole life spiraled out of control! it's too much. can't handle!
…well, better go slip into my leggings 😉 because today i'm DANCE MOM! hey hey!
…oh, beautiful, bittersweet end of summer! slipping riiiight through my fingers!