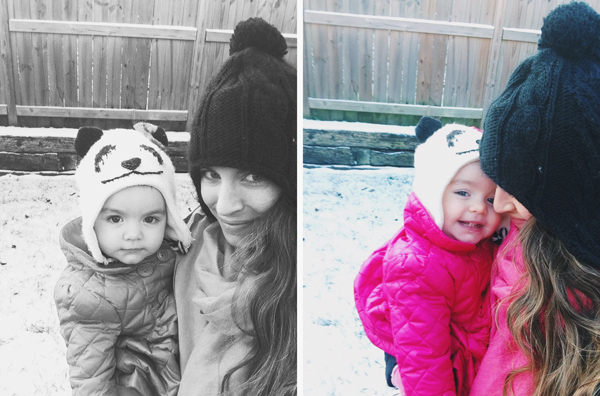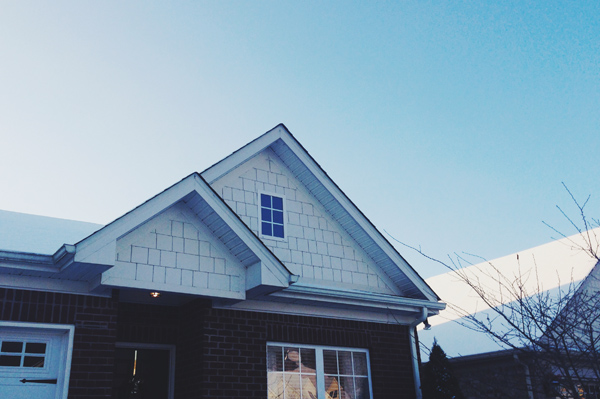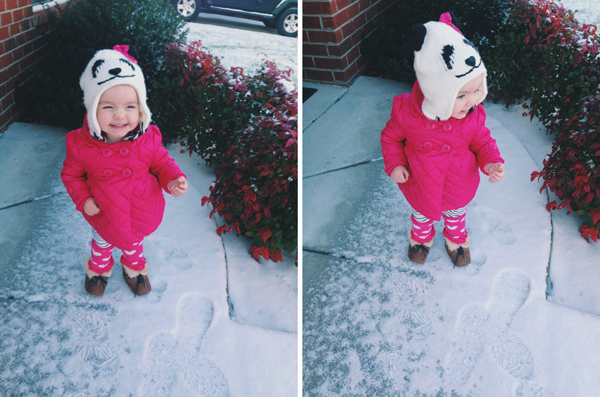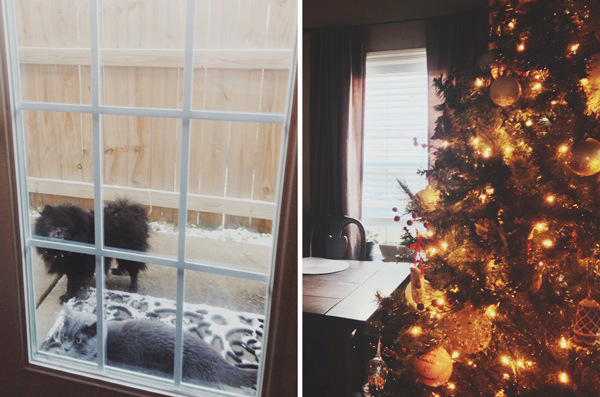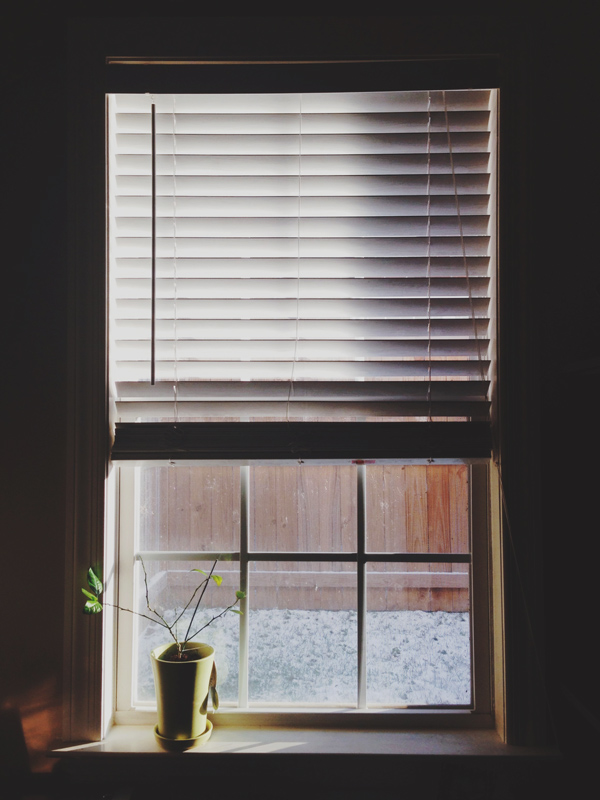 last tuesday morning, we woke up to a pretty white blanket of actual snow on the ground! snow… i mean, snow! in early december?! that's not our usual, but i keep hearing that it's supposed to be a cold winter according to the
farmer's almanac
… so, i guess those farmers and their almanacs are spot on so far! but really, i am not one to question a farmer and his almanac, anyway.
so, we'd woken up that morning a bit earlier than planned, i think due to a smidge of a baby tummy ache, but maddalena hadn't seen snow since she was a teeny tiny thing, so i was excited to throw on some extra layers and go outside! i mean, i am not even a cold weather person, but when i see that first bit of white i can't help but get a tingle of excitement! so out we went. and we maaaybe lasted two minutes [too early! too cold!!], but it really was a beautiful two minutes of quiet morning air and peaceful sunshine. and before we went back inside for good, i put maddalena down in the snow completely against her will, but once she felt the snow crunch beneath her feet her little face turned into one giant smile, and that was all the snow adventure i was looking for!! snow day success.
i also realized how much more i love the inside of our house when the snow outside is making everything brighter and happier through my windows. i'm always wishing we had more natural light in our cozy little place, and the snow outside seemed to double all the light inside! it was so pretty. so so pretty.
so, basically, snow in december: fabulous. just the right amount of cozy and festive! we should reschedule all future snows for december. and december only! who's on board?! farmers? almanacs? let's get on this. please 🙂