so, i put together a few of these candles last fall just on a little whimsy… the idea had come trotting through my mind one afternoon as i browsed through anthropologie and i just knew. i don't know why it came to me at that moment, but it did! and now it's totally my favsies and i am serious when i say i will
never
not have a candle like this in our house. the smell is just too good to be true and our little housey fills with deliciousness like, the minute i light this baby up. i think the key is using a good, strong-smelling soy candle. yes. that's key.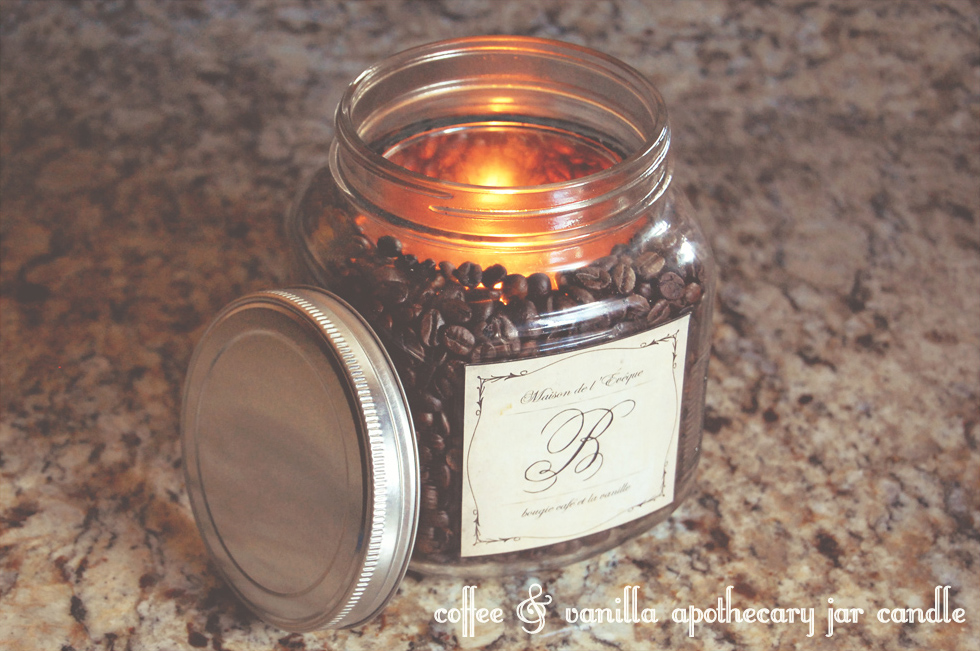 you need: 1 glass jar, 1 vanilla candle in glass, bag of coffee beans, shipping labels & template
there's obviously no exact science to this little creation here. you can really use any large enough jar with any small enough candle. i got my jar at walmart and i always use a
7.5 ounce vanilla bean seed soy candle
because the smell is so strong and fabulous! i don't even have to light it to be able to smell it. so…
1. pour your coffee beans into your jar, but don't fill it all the way up since you have to leave room for the candle. just play around with the amounts a little bit.
2. shove and wiggle your candle all the way down into the middle of the beans.
3. make sure you have enough beans so that you can't see the candle through the outside of the jar… but not so many beans that they're falling into the candle. this might require some specific bean placement around the top edge!

now here is the apothecary-ish label i made to print out for the front of the jar.
[i mentioned yesterday that i do not speak french, but sometimes i just have moods that make me

want

to speak french. this label was one of those days! thank you, google translation.]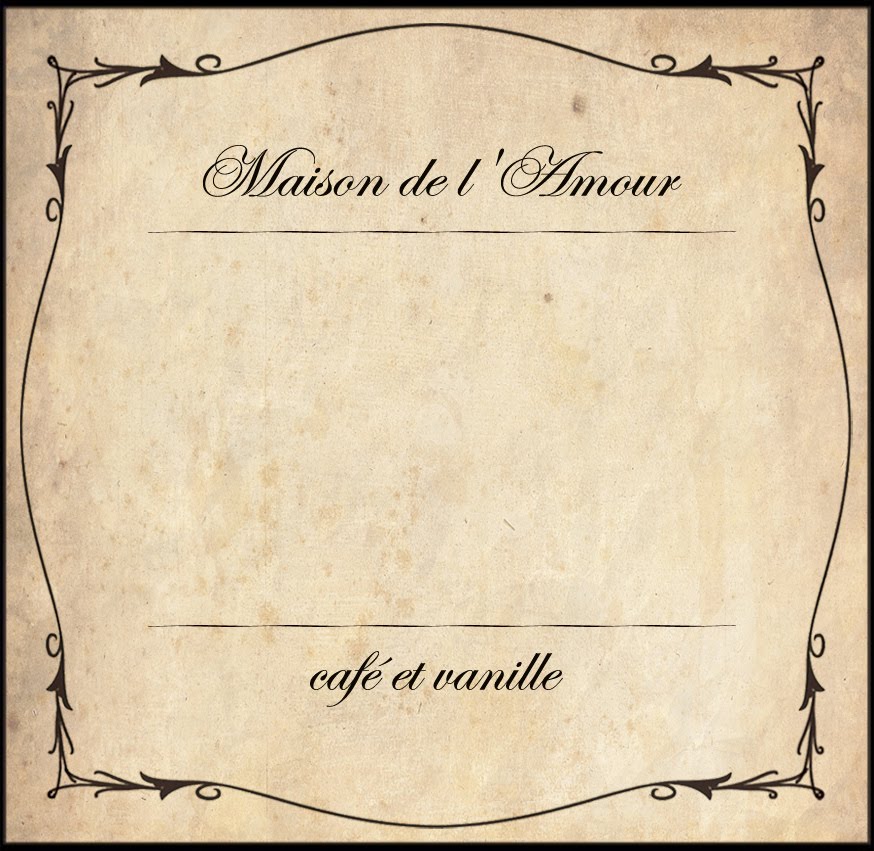 4: if you want to use this here fancy label, just click to make it bigger, right click and save! then plop your big initial right there in the middle using paint or photoshop or something of the sort. i downloaded & used the font belephebe for my letter B.
5: print onto a shipping label or some kind of sticky paper. i printed the label on 3 1/3 x 4 avery shipping labels that go with this template. it was the perf size for my jar. then you can just cut it out and stick it on! i tried first just printing on paper and gluing it but the paper turned see-through and i was not a fan.
6: fill your house with coffee and vanilla goodness with your new bougie! yes, that's french. for candle.

au revoir!