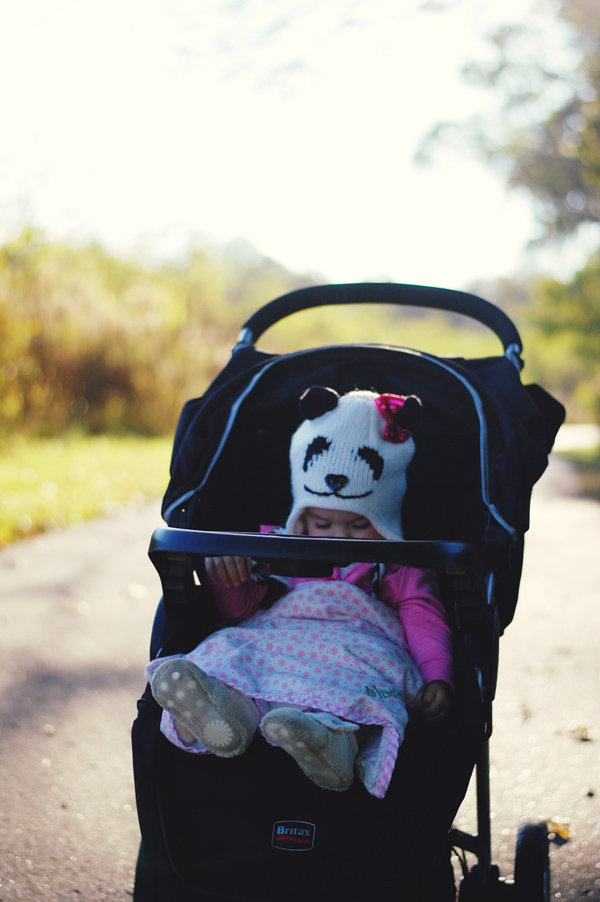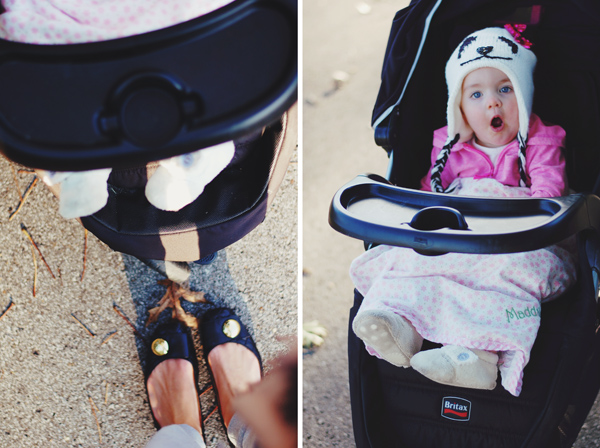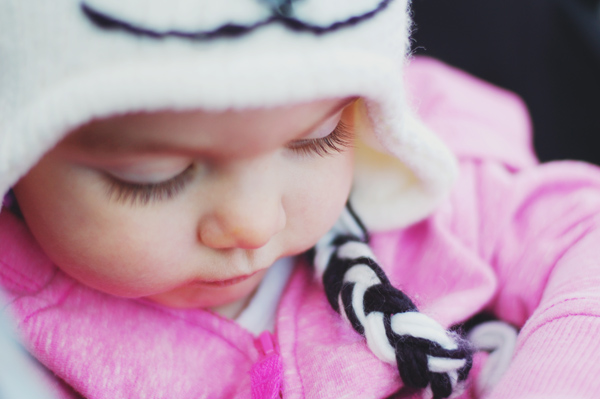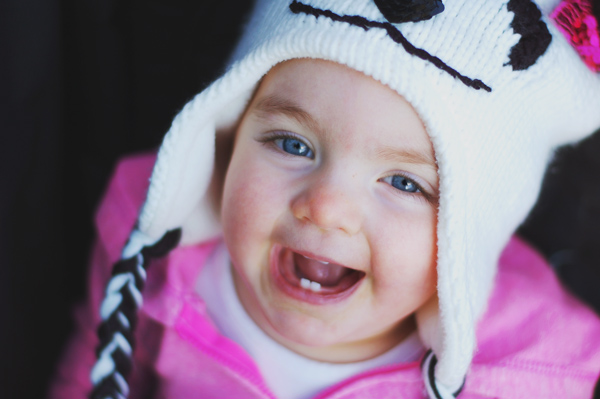 [photos from a little stroll we took a few weeks ago that i forgot about! m was feeling slightly under the weather but we got out for a smidge on a pretty afternoon. and oh, that pretty day with that sweet little spirit behind those sleepy eyes and beauty queen lashes… she is just the most beyond presh thing i ever imagined. really, i'm sorry, i can't even contain myself. ever.]
so! i, for my whole life, have been such a classic over-thinker… constantly musing over everything from the meaning of life to why that person made that weird face at me? to fictional cloud-dwellings and new ideas! and like, where is my life going? kinds of ponderings and stuff. my silly thoughts are known to keep me wide awake until the wee hours, sometimes getting me out of bed to do something that must be done immediately or the inspiration will disappear! in our years of marriage, there have been so many times that steven has woken up in the early morning to find either a brand new painting of mine born sometime in the night, or me… just… still awake and working on something! and that's just brittany. wellllll, usually.
but these days… i sometimes wonder what all my crazy thoughts and ponderings even look like lately. i mean, it's not that i
don't have any in my head, but really, they're pretty scattered throughout a continuous stream of thoughts and instincts, you know, regarding things to google and how to do more things better-er and faster-er and ways to keep my child alive and happy. my little choochoo train of thought is quite frequently stopping off at locations such as: not in your mouth! oops, those are mommy's scissors! did you poop? what are you holding? a dead spider!?
but then, i've just lately realized something else… it's kind of nice!!! for once i'm not always over thinking everything. for once if i had a weird conversation or if my feelings somehow got hurt… i don't go over it in my head every night for a week. and! i actually fall asleep before midnight many nights! hey, wow! and even though this means that i'm often sleeping [or just tired] through some of my most productive and gloriously inspired hours [night owl probz!], most days, i am where i am, doing what i'm doing with my hilarious and sparkly little sidekick lady. who is alive and happy! and you know what? so am i!
is this how the cavewomen felt? because i'll totally take it!
oh yes, i'll take it all… with maybe one more cup of coffee, please and thank you!
[and okay, i still over think a lot of things. it just takes longer.]
[and also, my coffee keeps me up at night. i really need to drink less.]
[actually, though, i'm debating a second cup.]