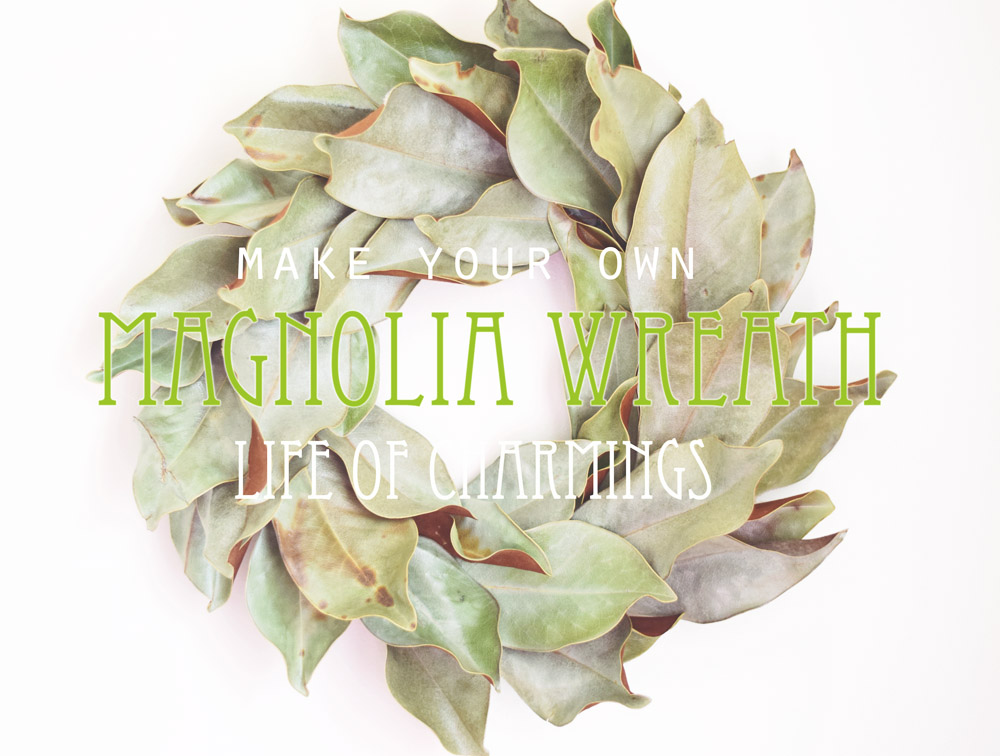 i have been in love with magnolia trees for so long now! i dream of my own magnolia tree, and now that we've moved… i'm working on convincing steven to put one in our yard in the spring!
so, anyway, i had a bunch of magnolia leaves around from my holiday decor… we actually picked up some already bunched up bundles of leaves on our little 
christmas nursery adventure
in lexington! but, if you're anywhere in the south, magnolia leaves are everywhere.
THEN, i saw a faux magnolia leaf wreath being sold "at a discount" for $70. s-e-v-e-n-t-y dollarssss! i thought to myself… wait wait wait. wait. i have real dried magnolia leaves. can't i just… make a wreath?
well the answer is YES! i can make a wreath! and i did! and everyone should! haha. okay, but only if you want to. anyway, i kind of browsed around the 'nets for how anyone else might have crafted up a wreath, and ultimately i didn't go with any one way that i saw.
what i did do was go to the craft store… purchase a foam wreath form, some floral wire, and a little more glue for my hot glue gun. love that thing! hadn't used good ole hot glue in ages!!
…yay! i love how it turned out!
my wreathing approach was to glue one leaf in place and then wrap the wire around the stem, as well. i started with a front layer, then did an outer layer, then an inner layer, but was also kind of filling in where i saw fit. the wire-wrapping was pretty easy with the first layer, but took some finesse for the other layers… i just wanted my leafies to be ultra-secure!
now, honestly, i don't know how many leaves i used. i didn't count. i really didn't. enough to cover about a 12″ wreath ring pretty well! and i probably could use a few more, if i get a chance, to cover the very back so that if you peek behind it you don't see the ring as much… but it's not an emergency.
all that to say… gather yourself *a lot* of magnolia leaves! fill a pretty basket full! and i had obviously let mine dry naturally. they didn't curl up too much, but a little curliness on the edges gives the wreath some fluff and life! you can even wet some and kind of flatten them out, if you're careful. or! just get to wreathing before they dry and let it dry in wreath form!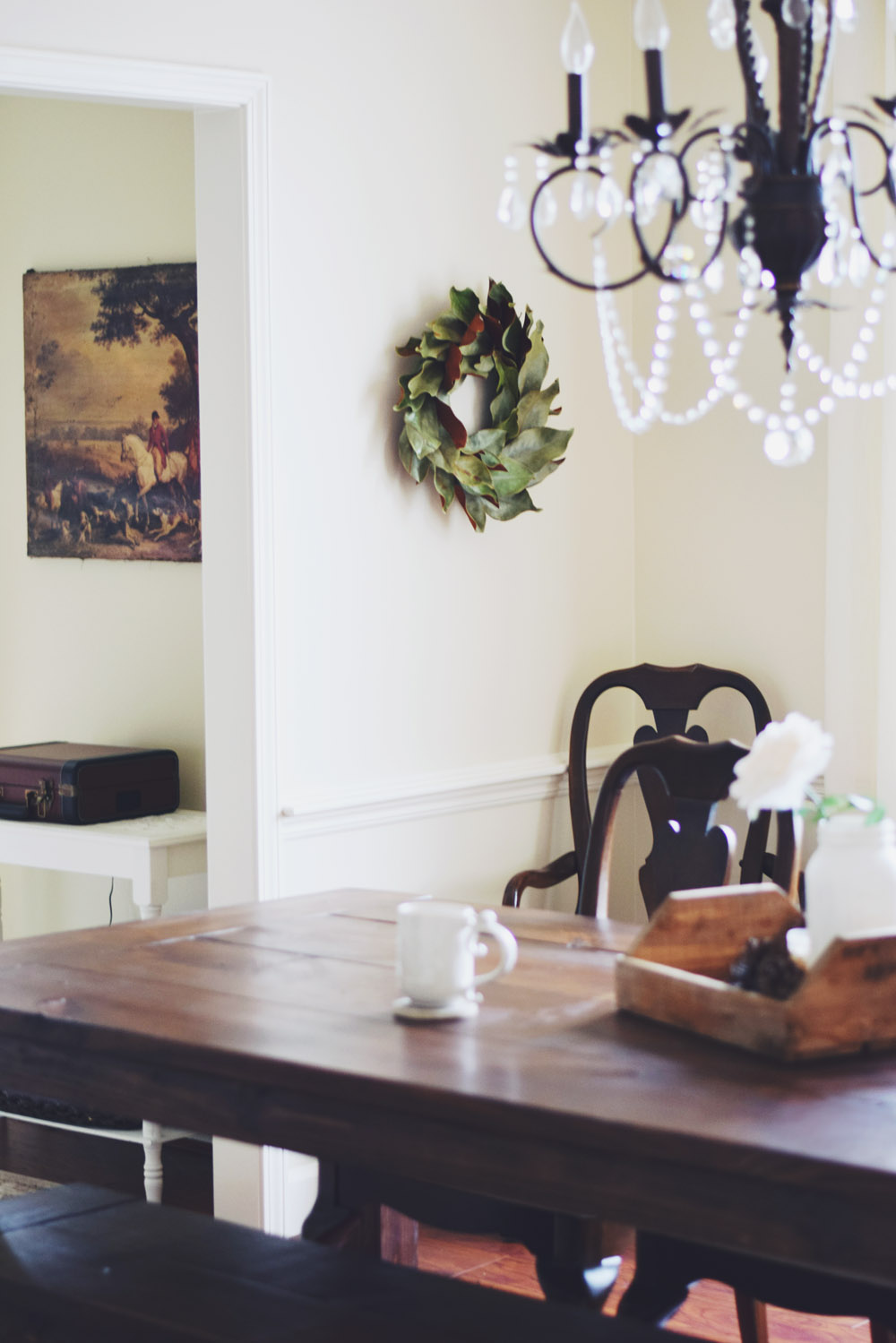 …and hang her where she makes you happy!!
now, i think i feel a wreath kick coming on! 😉