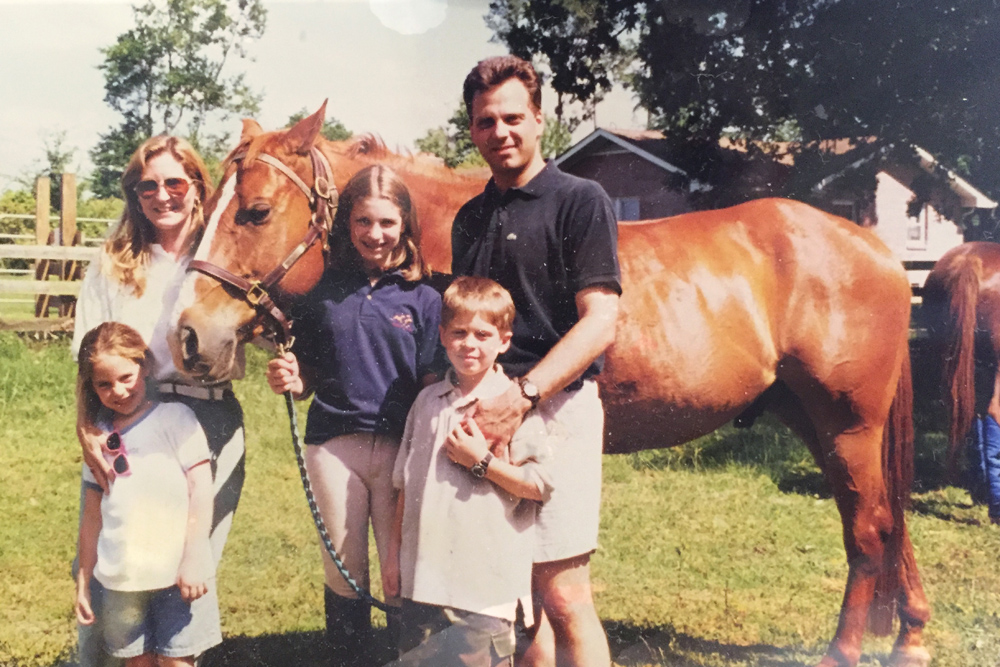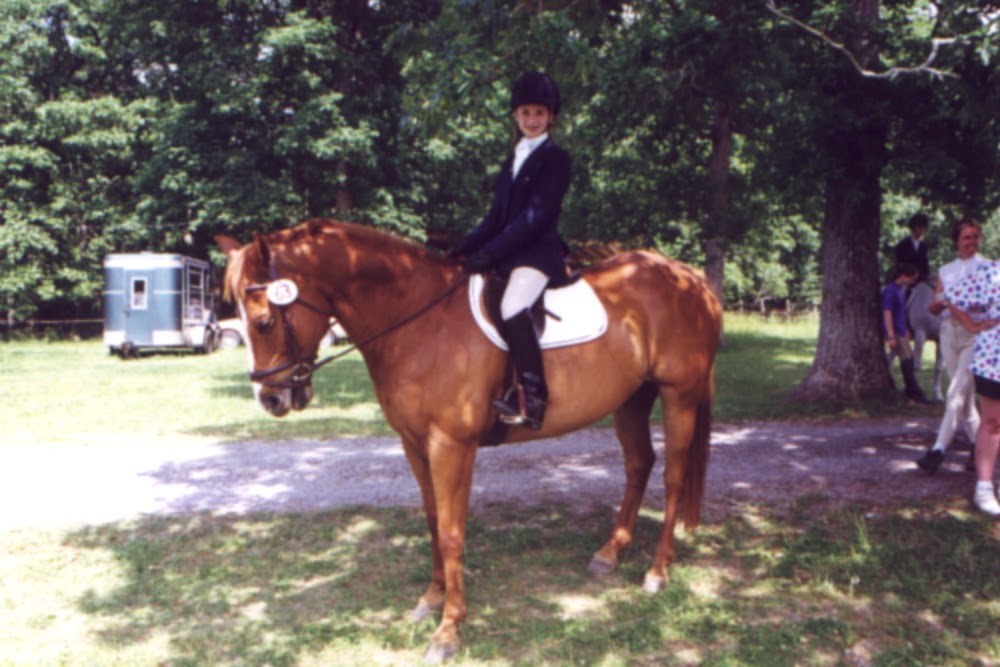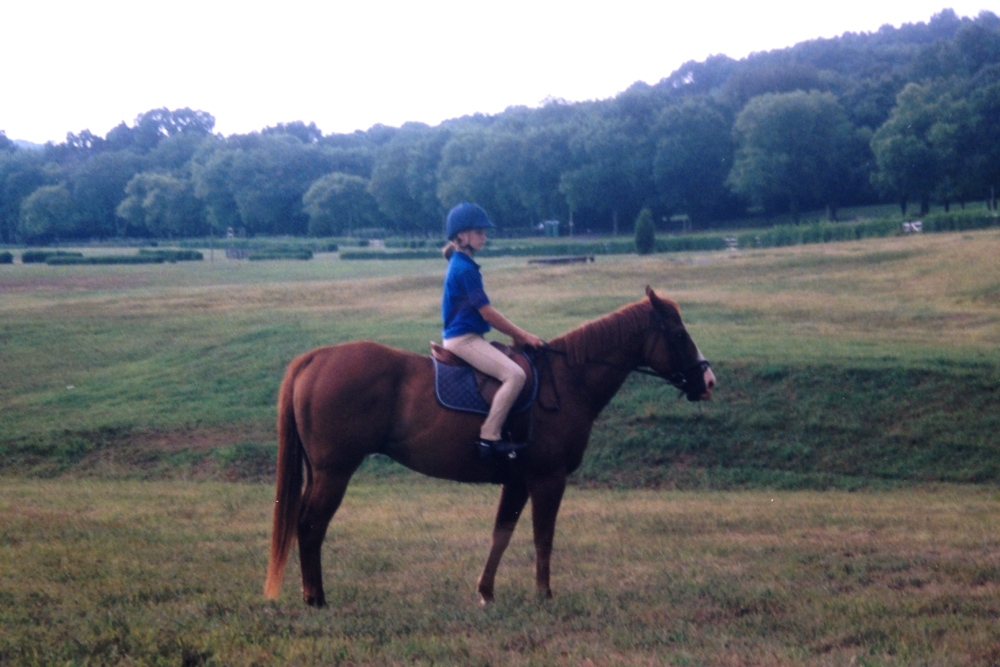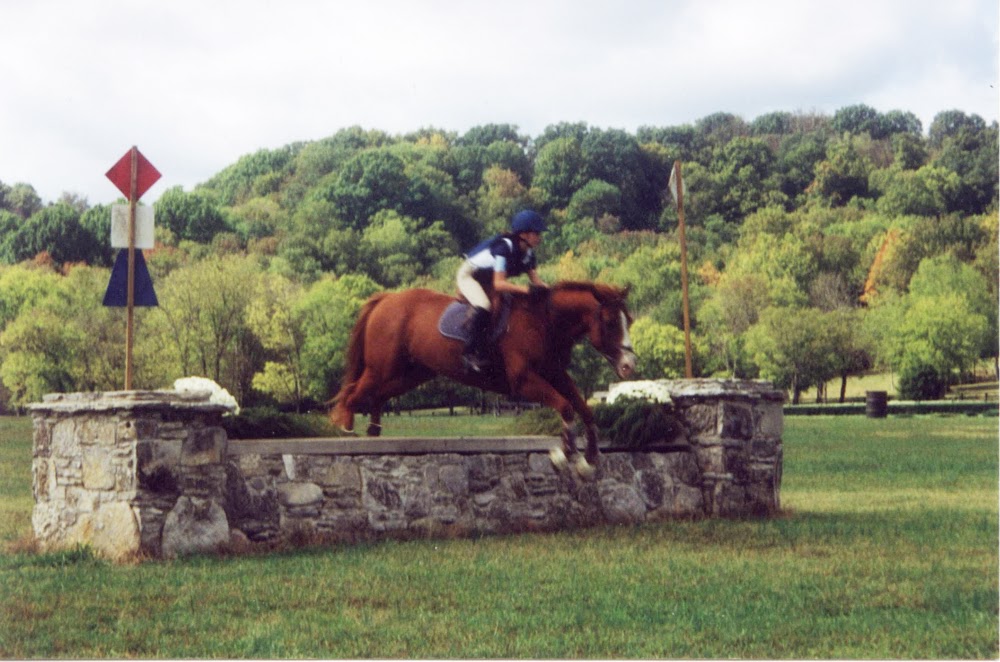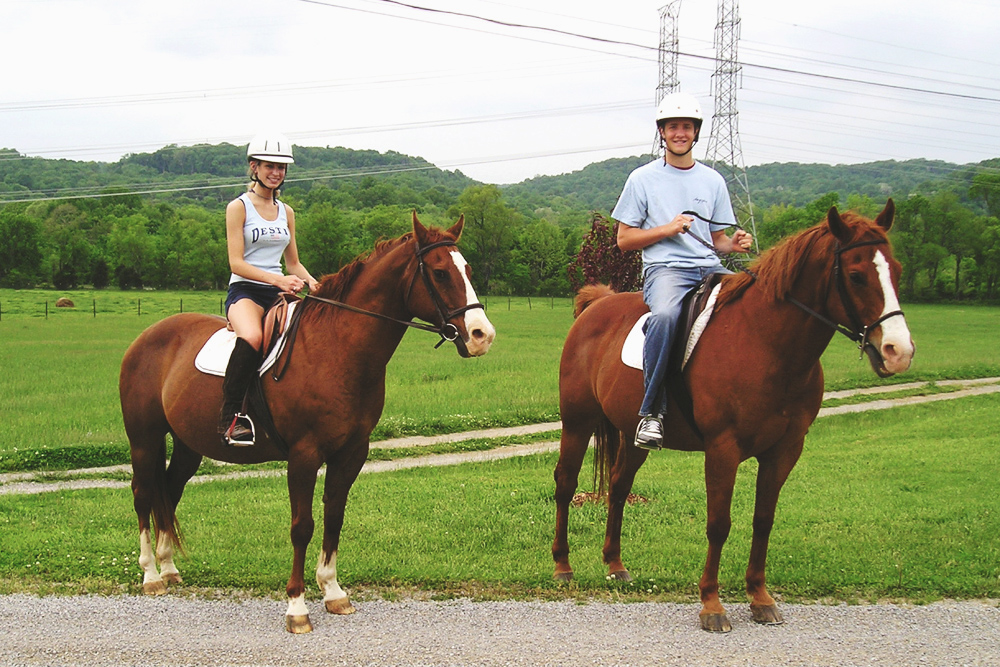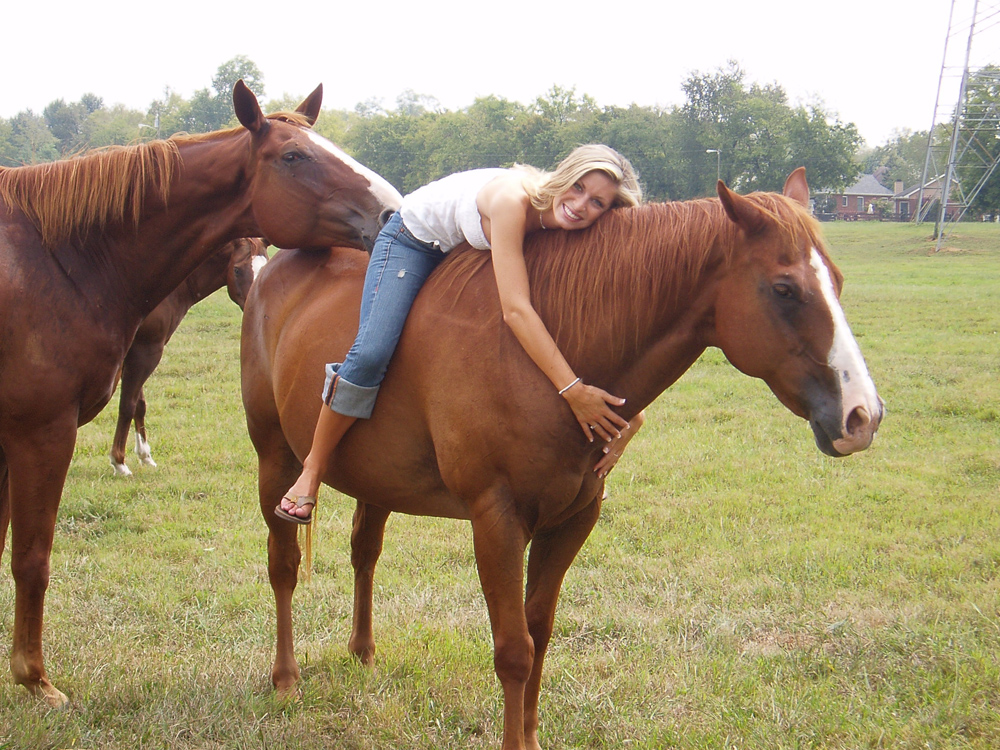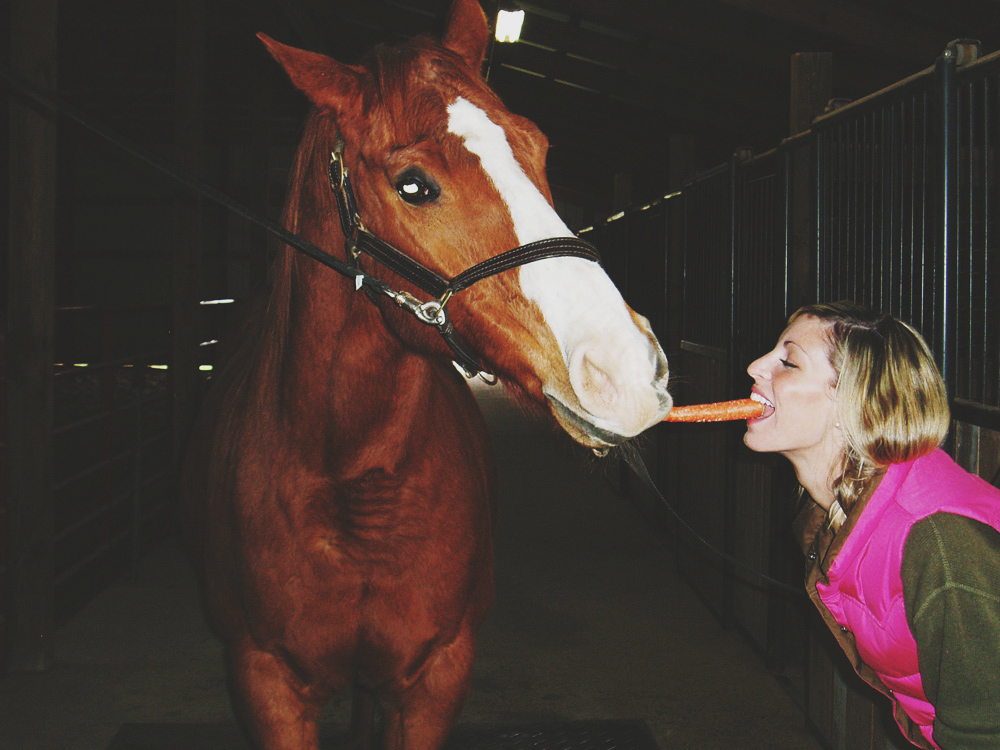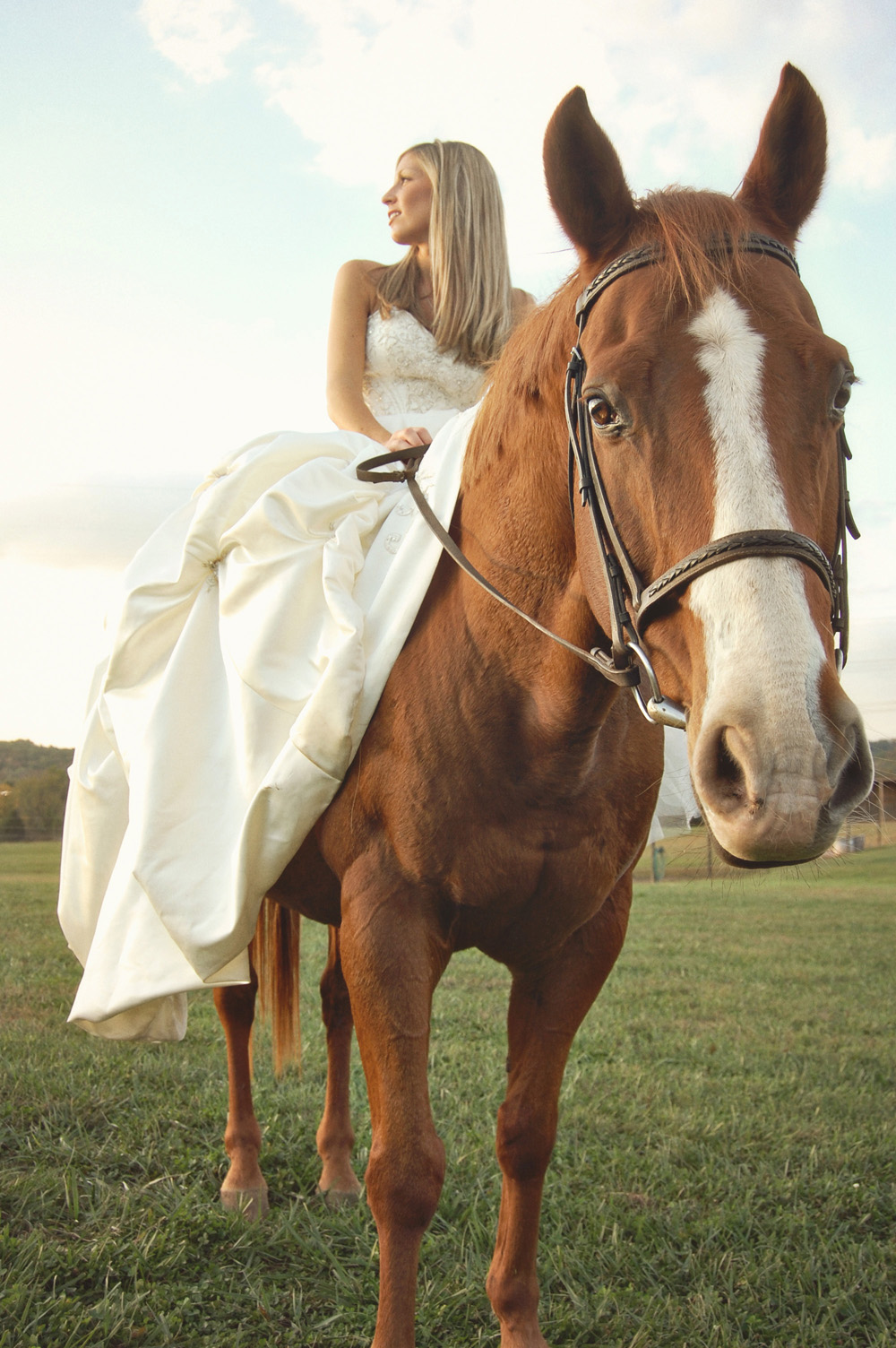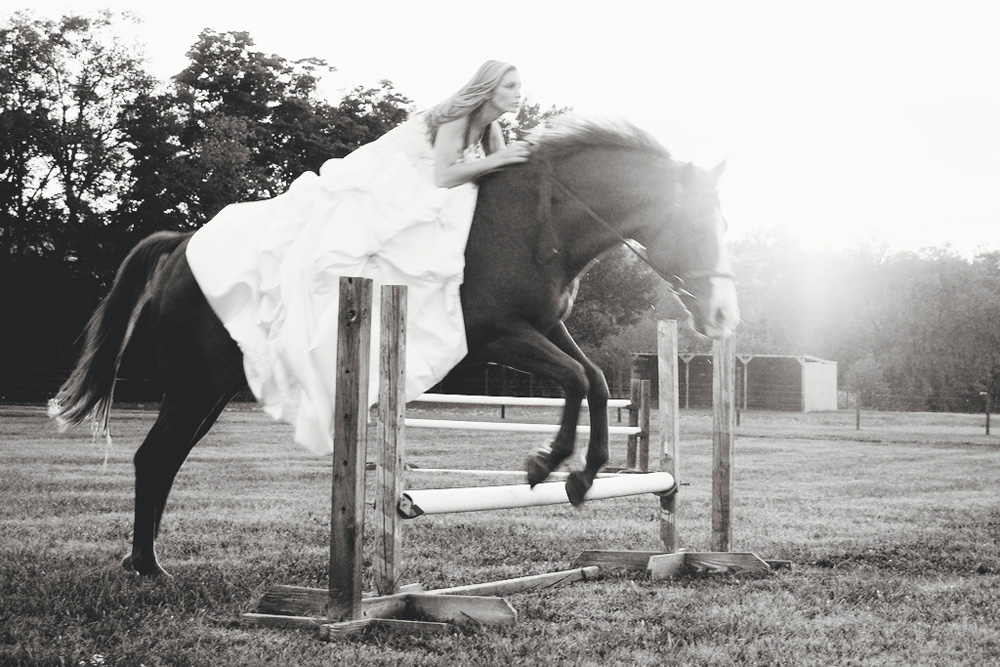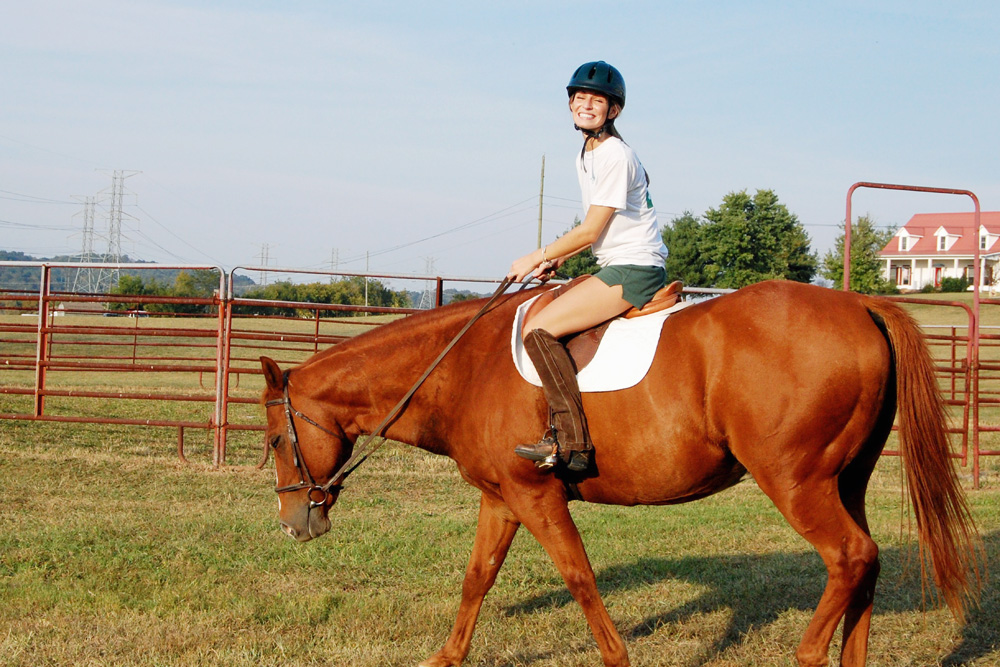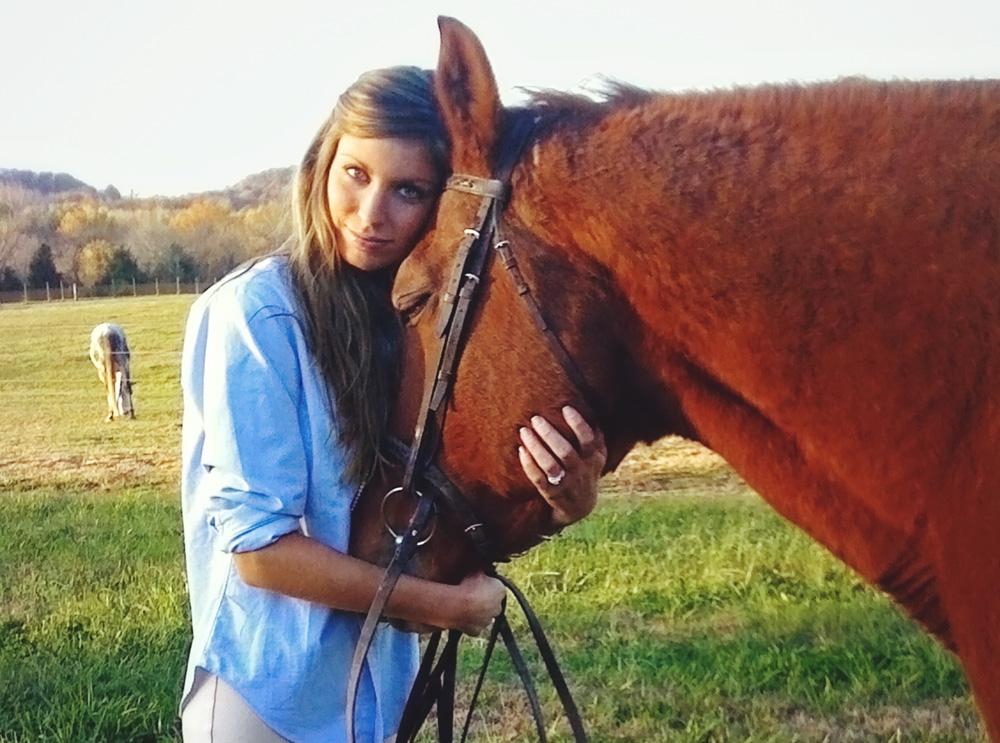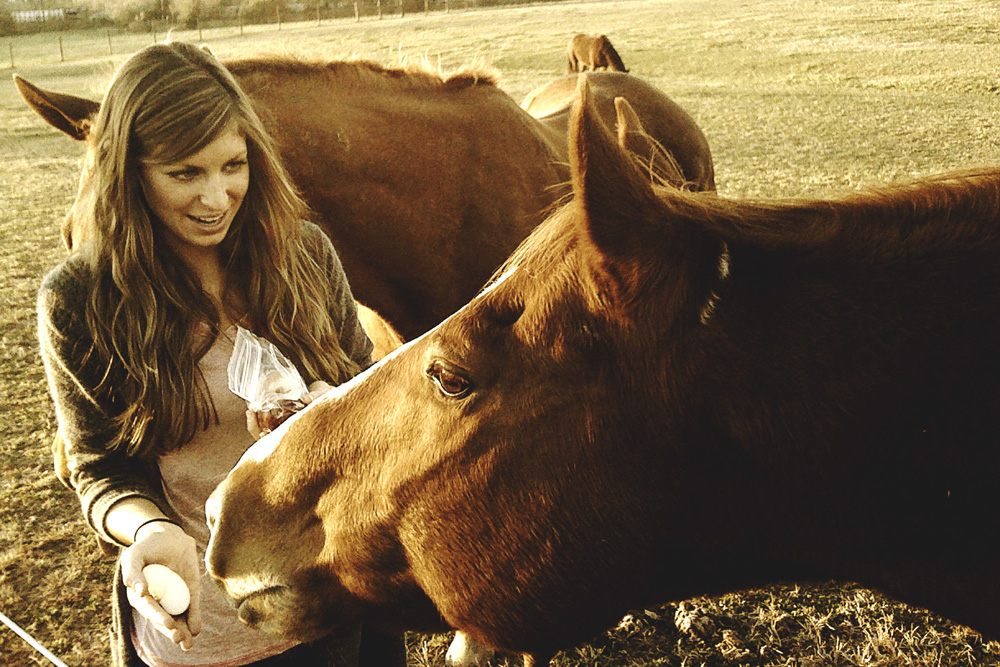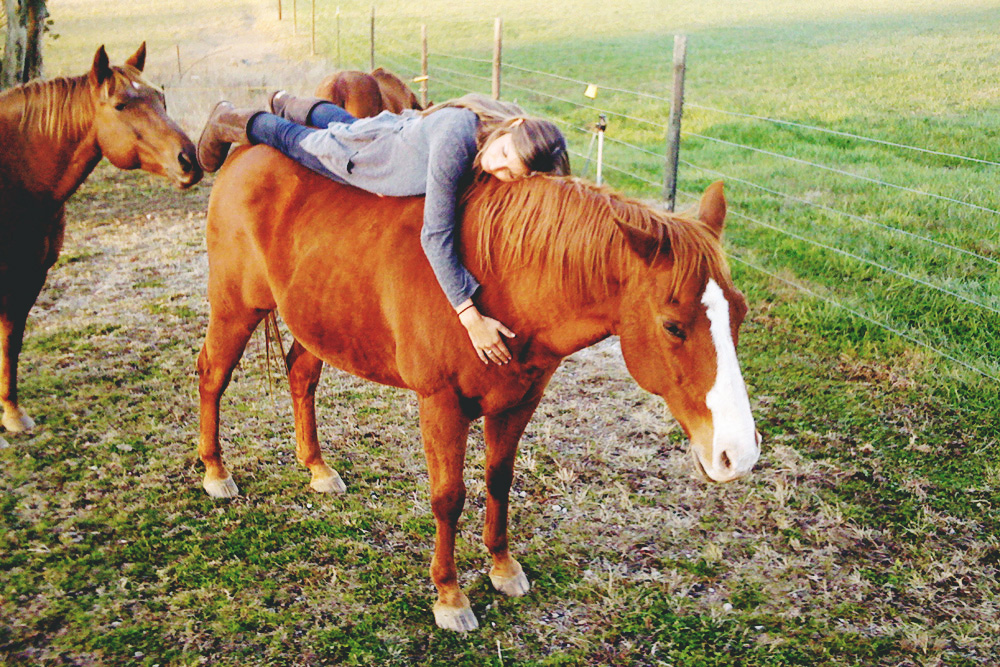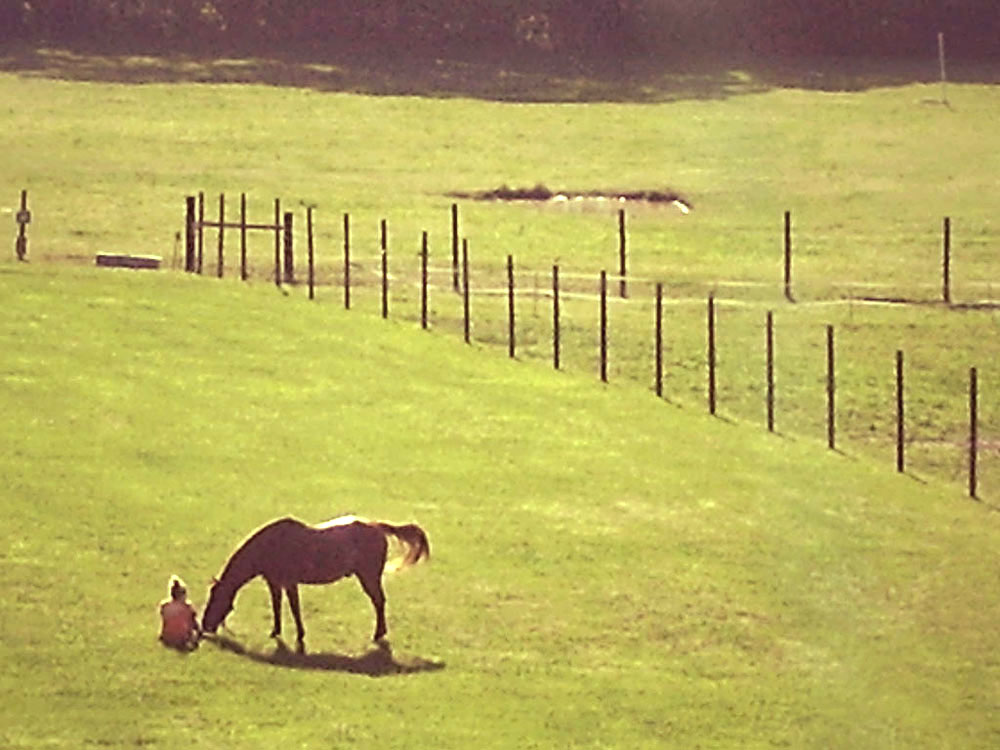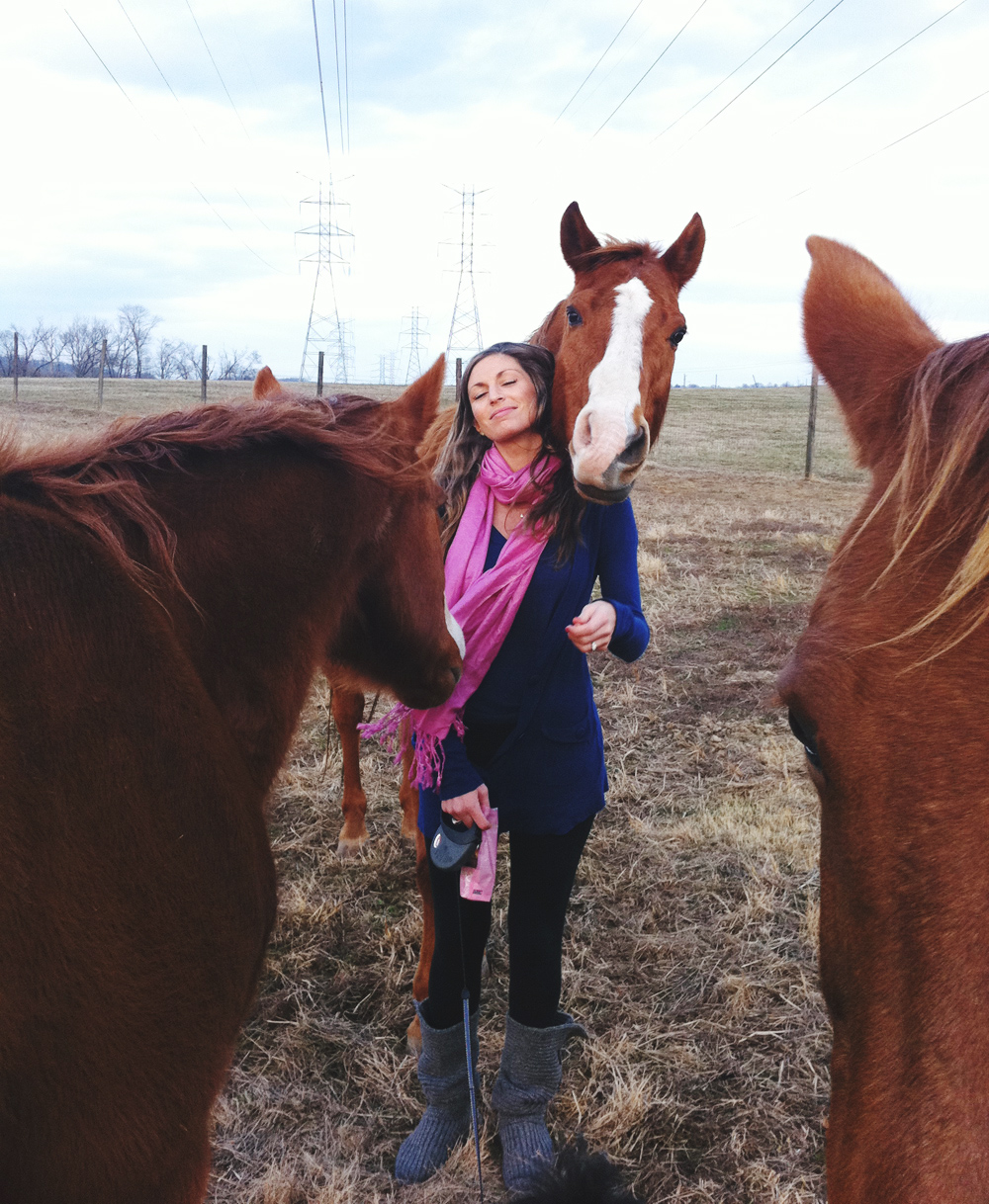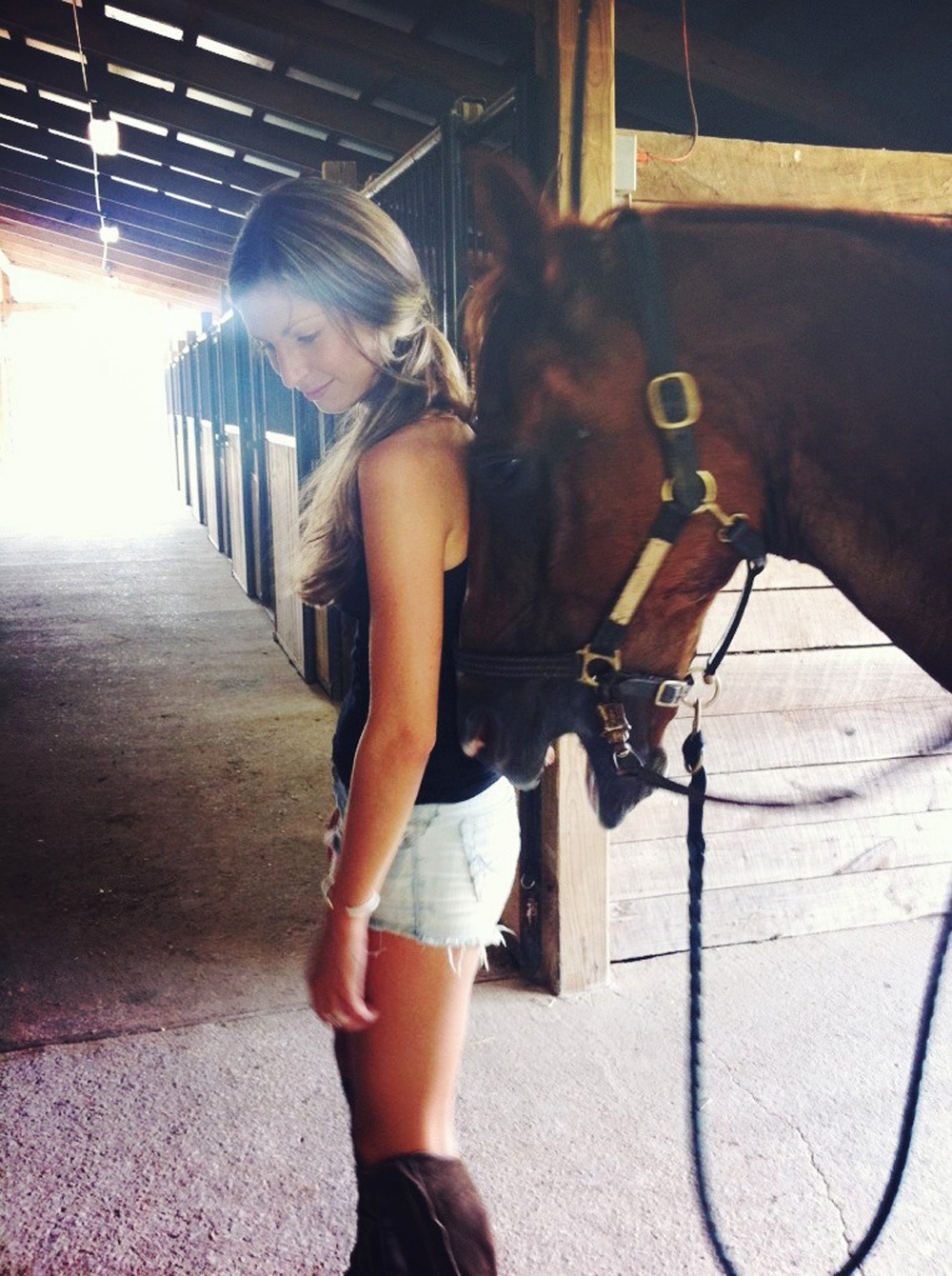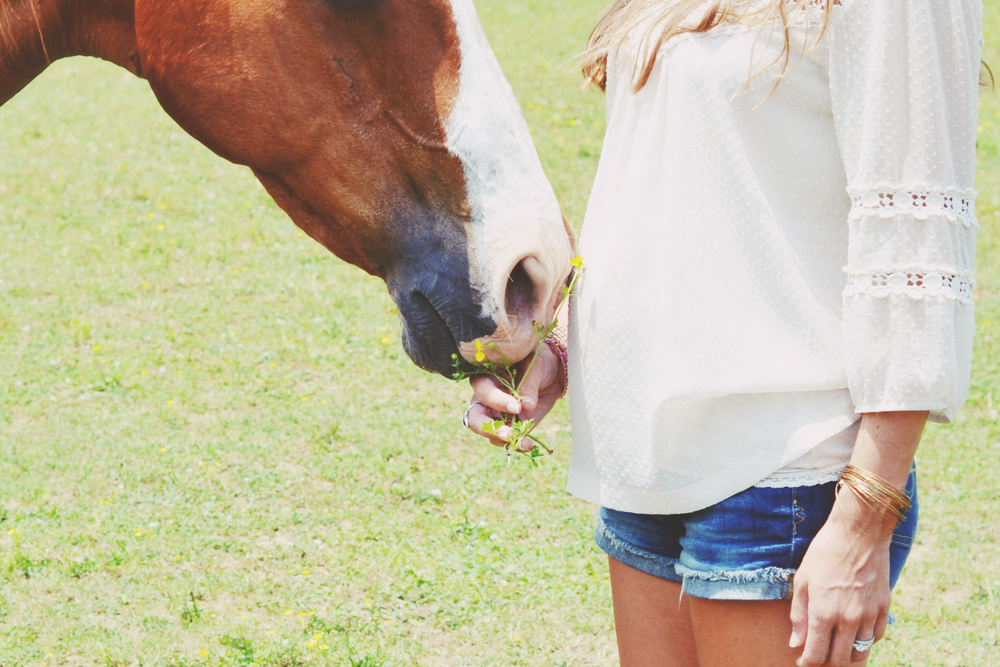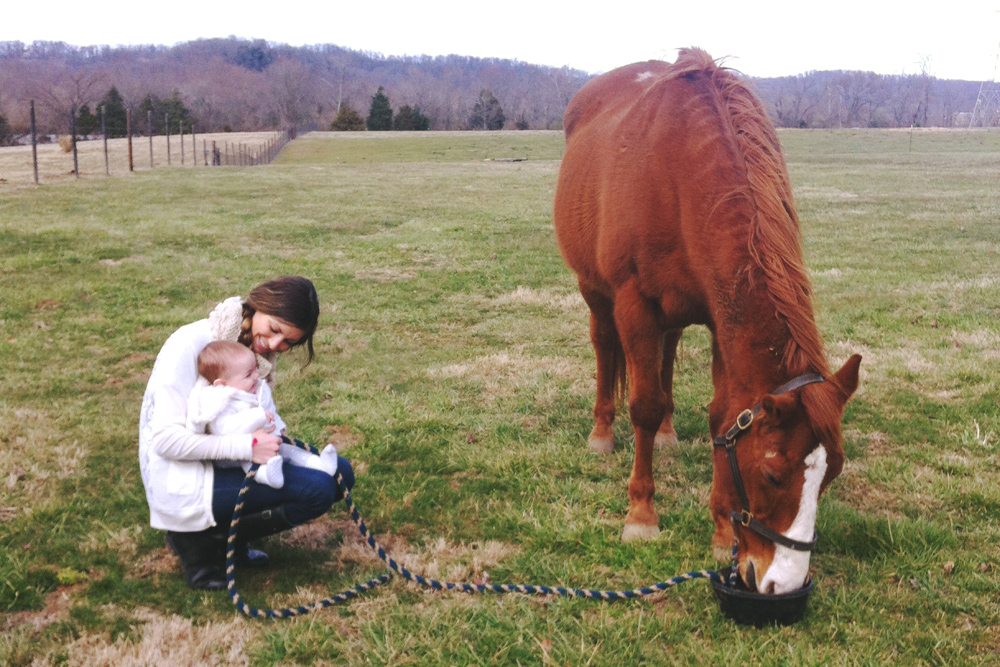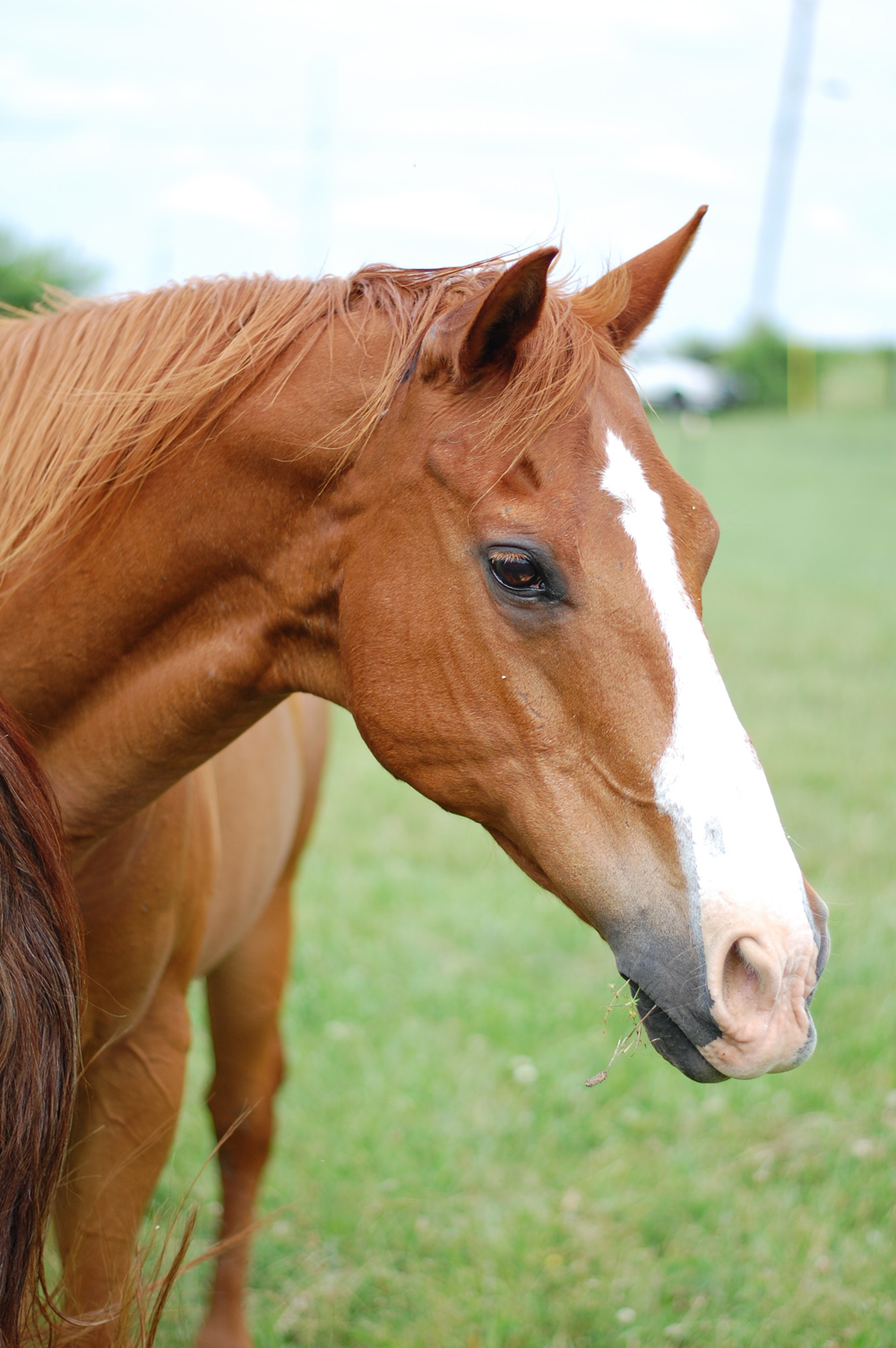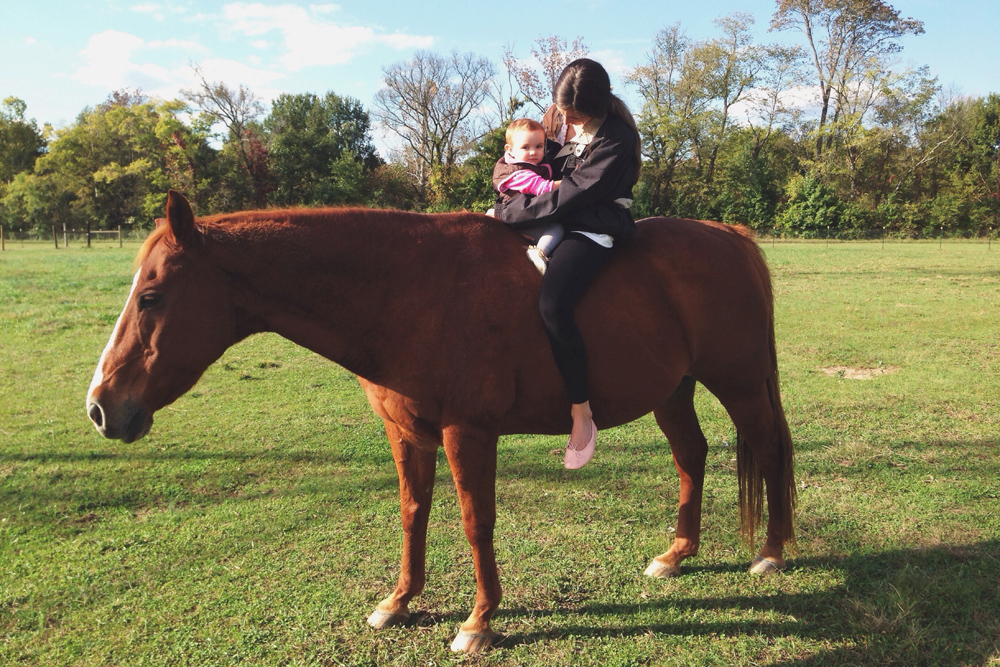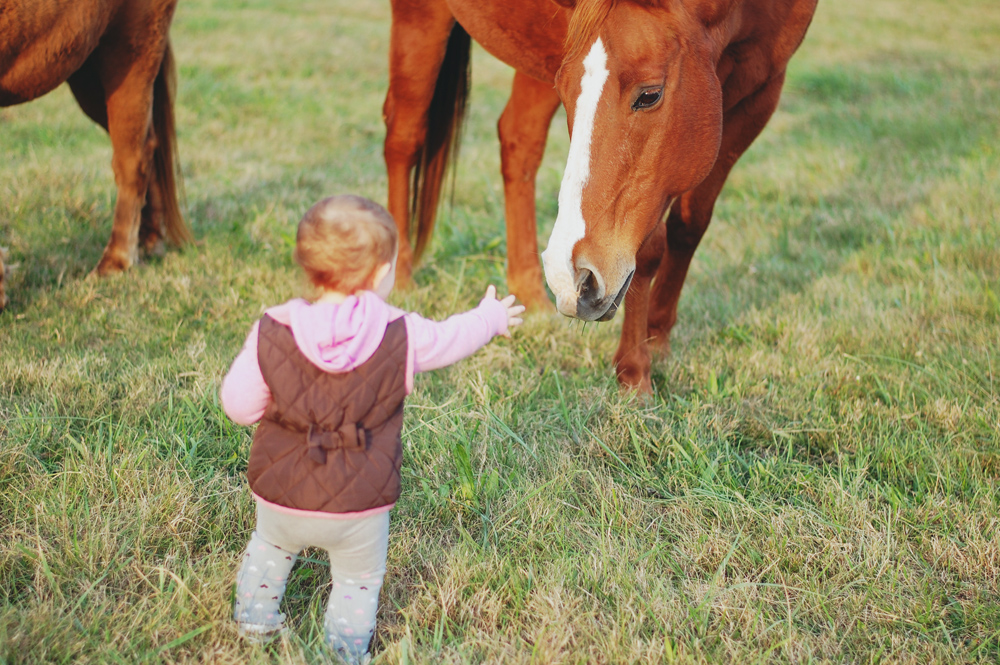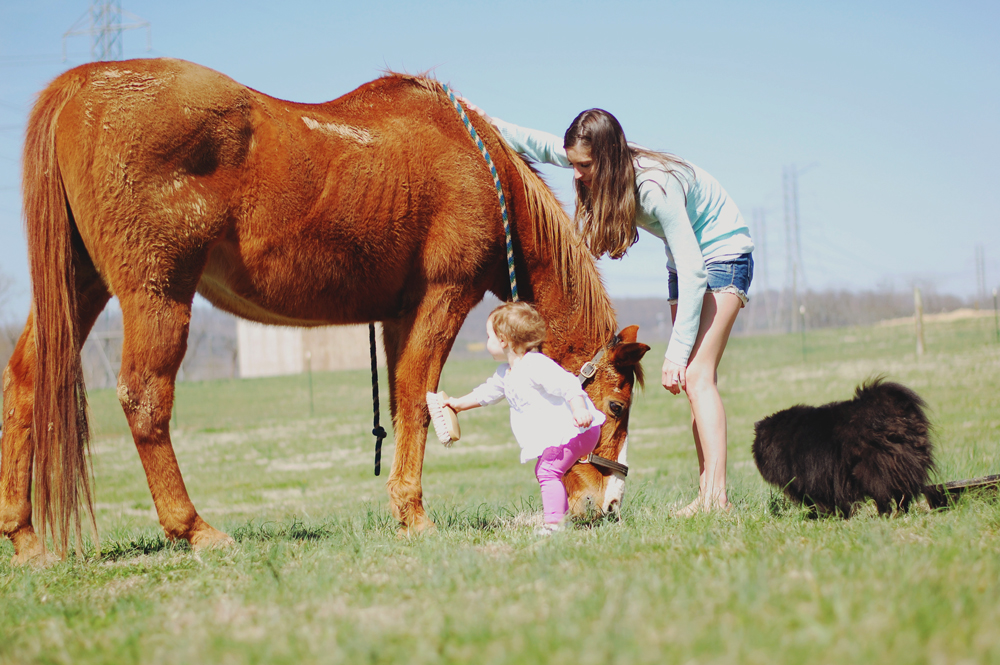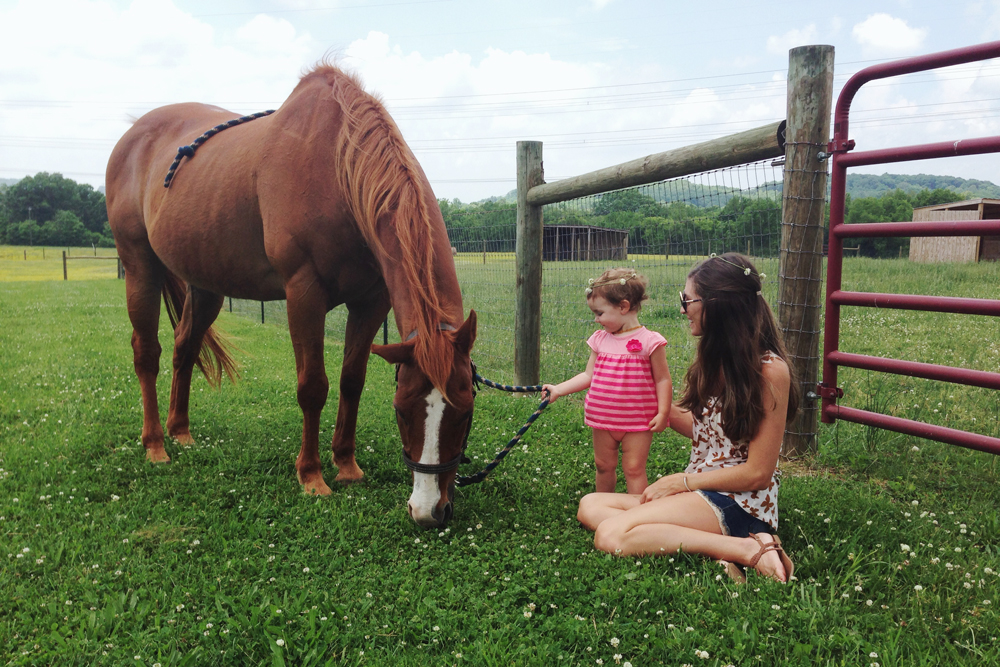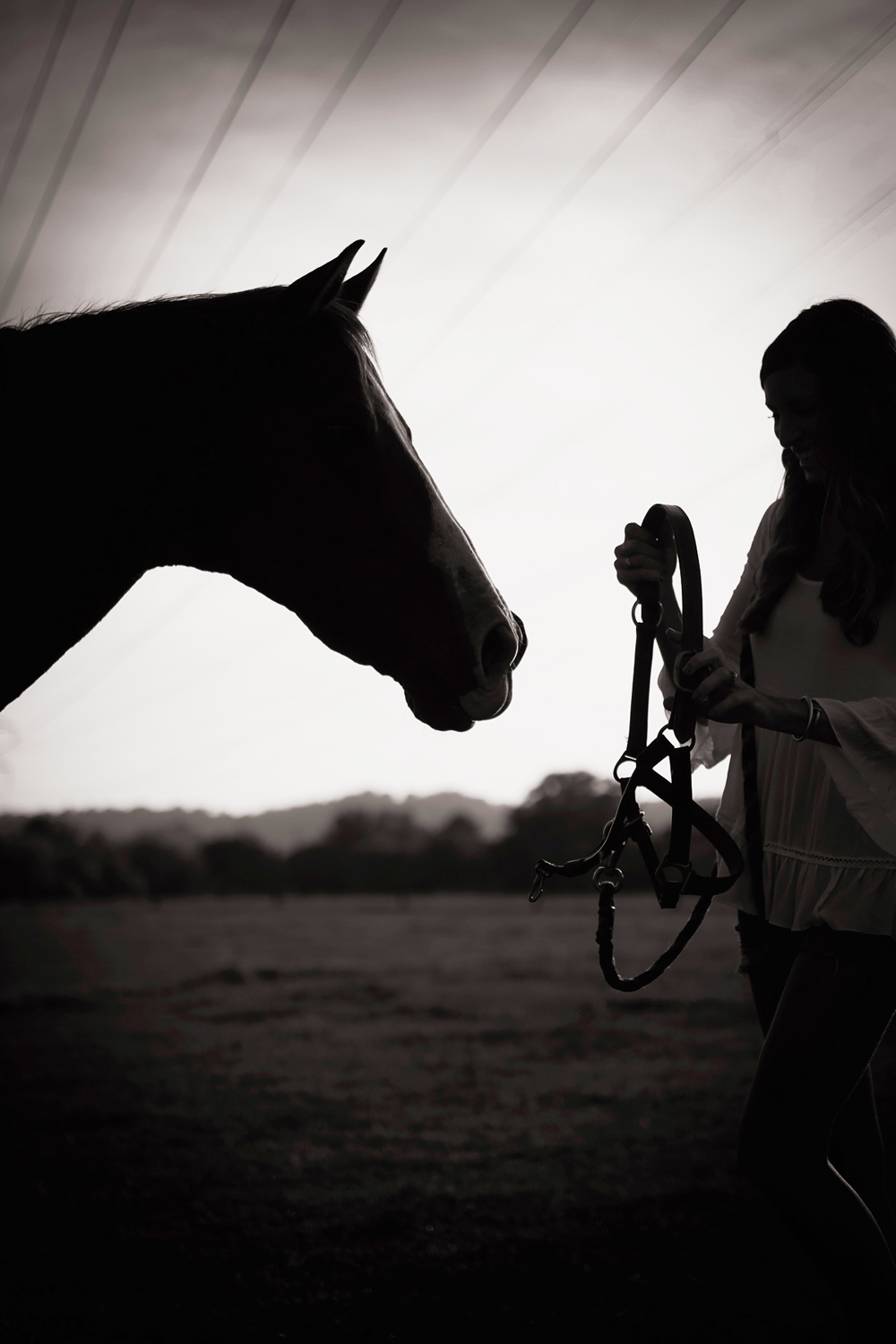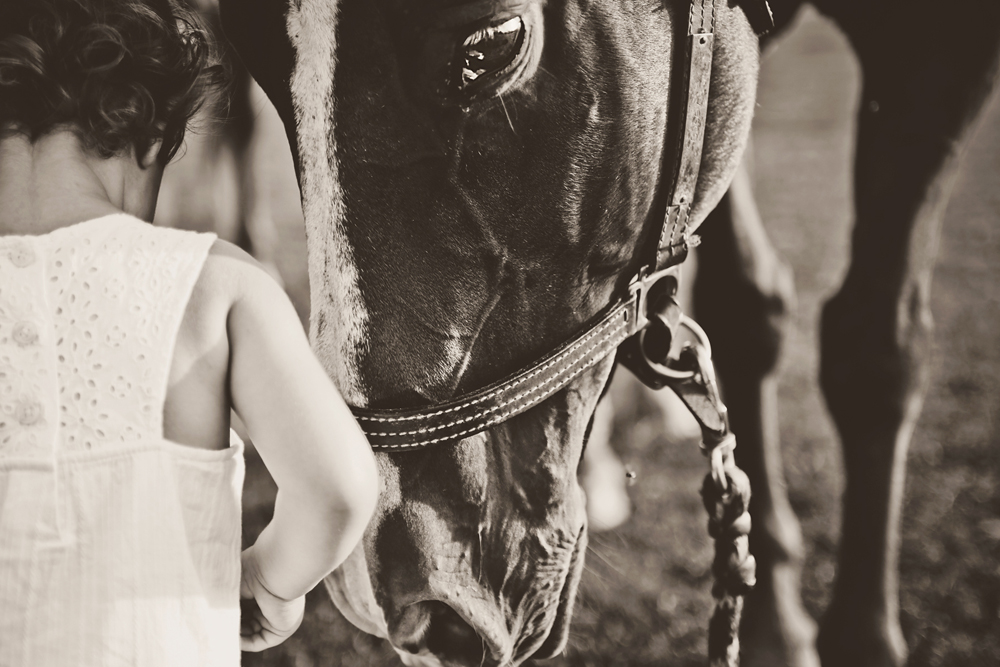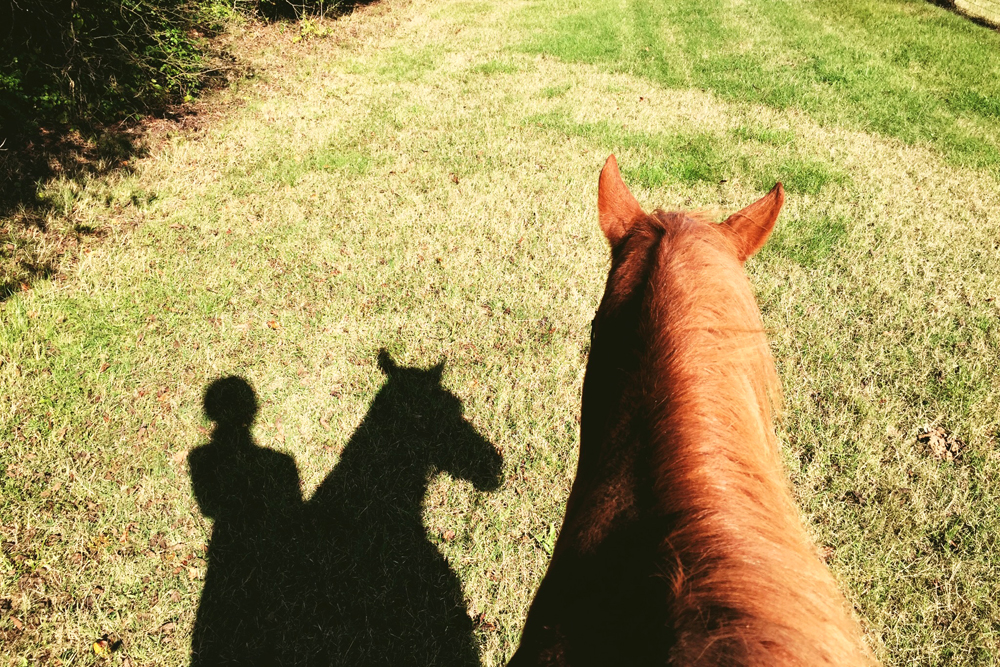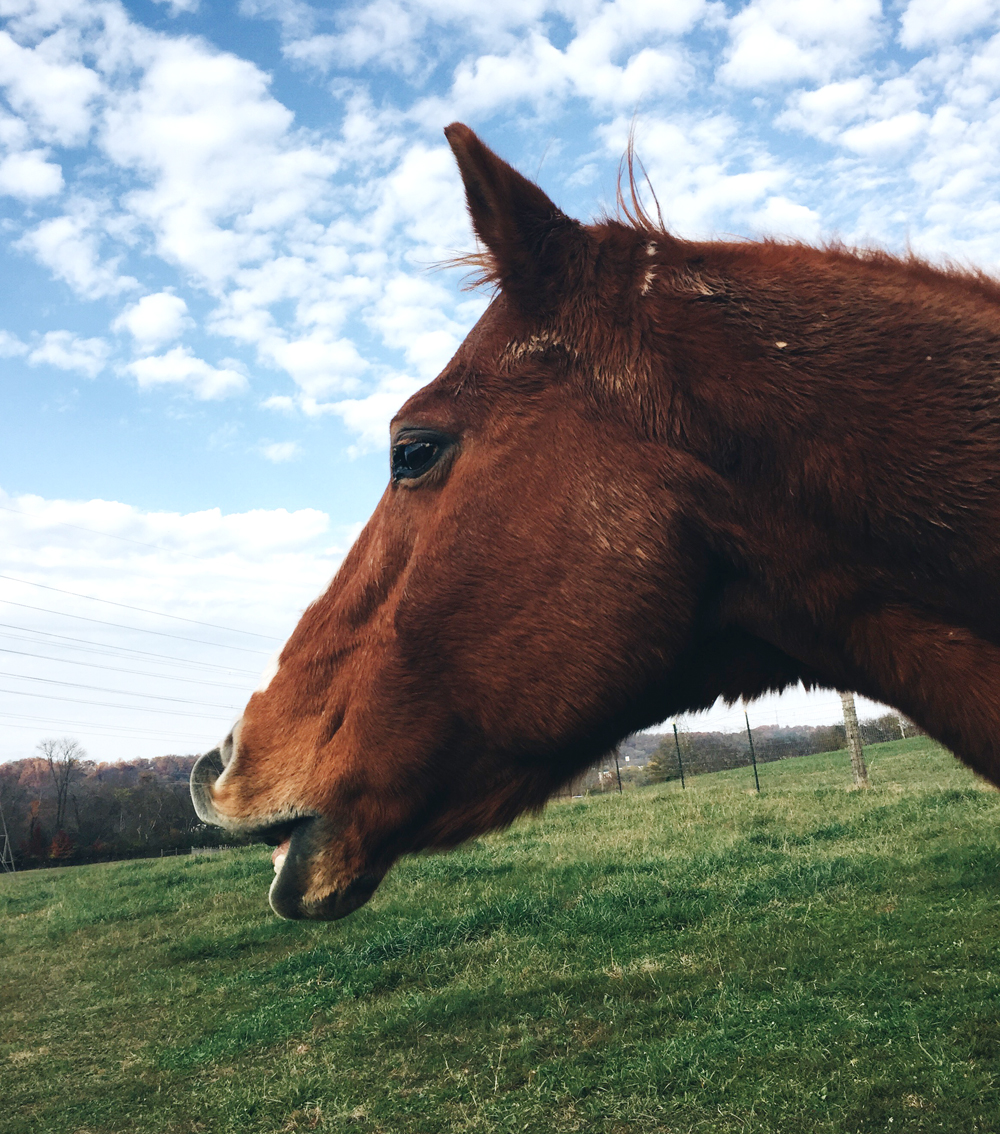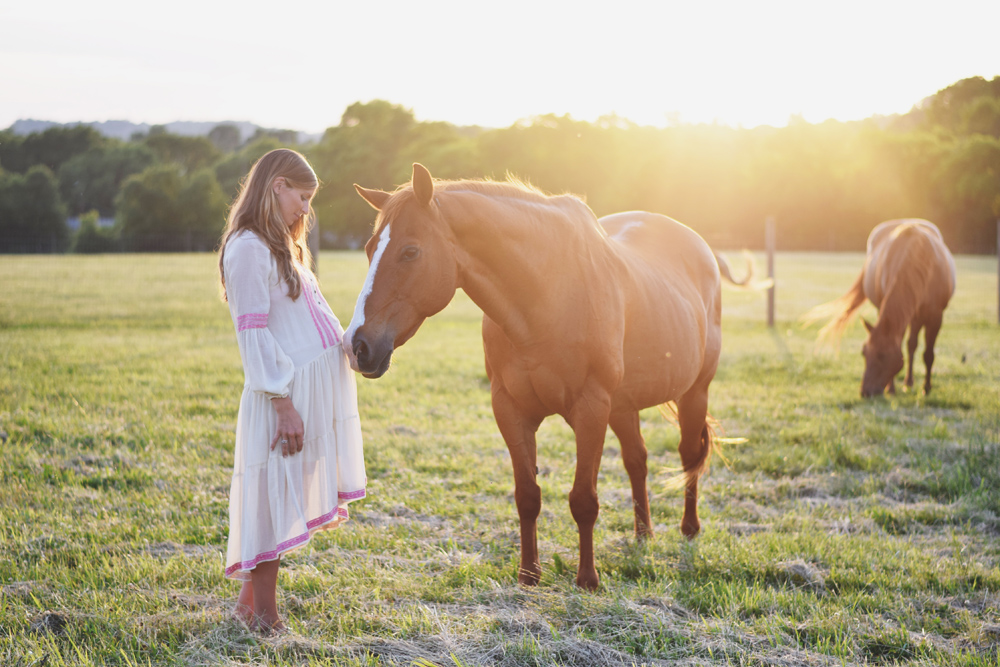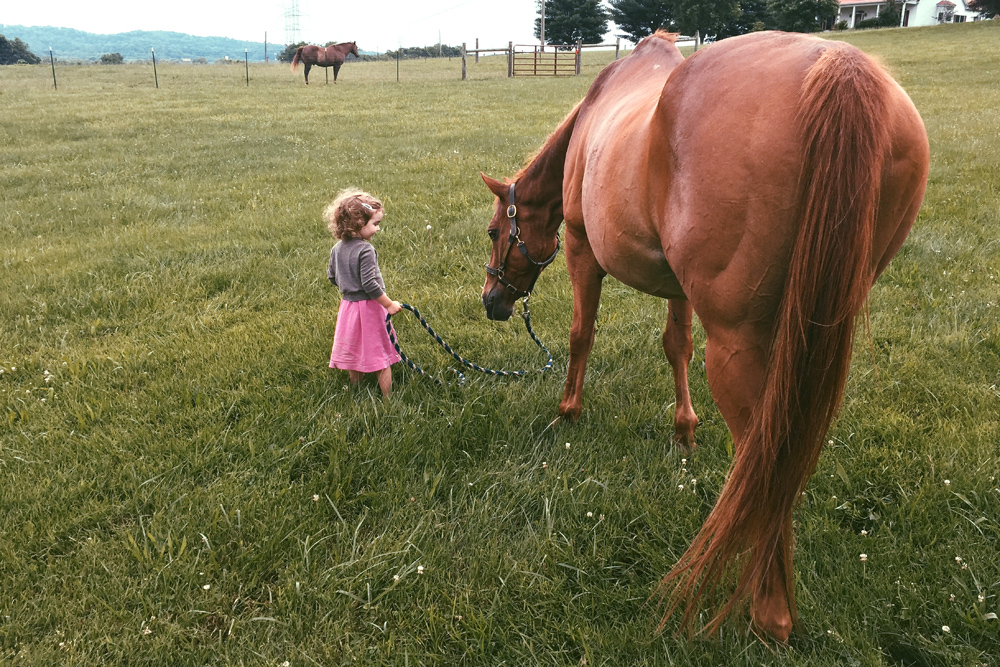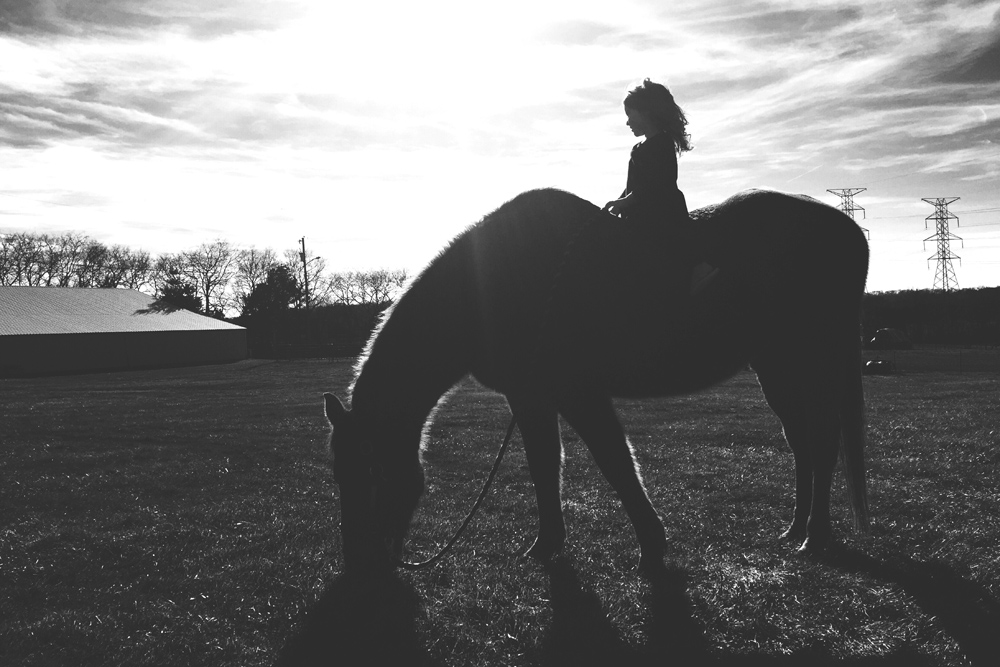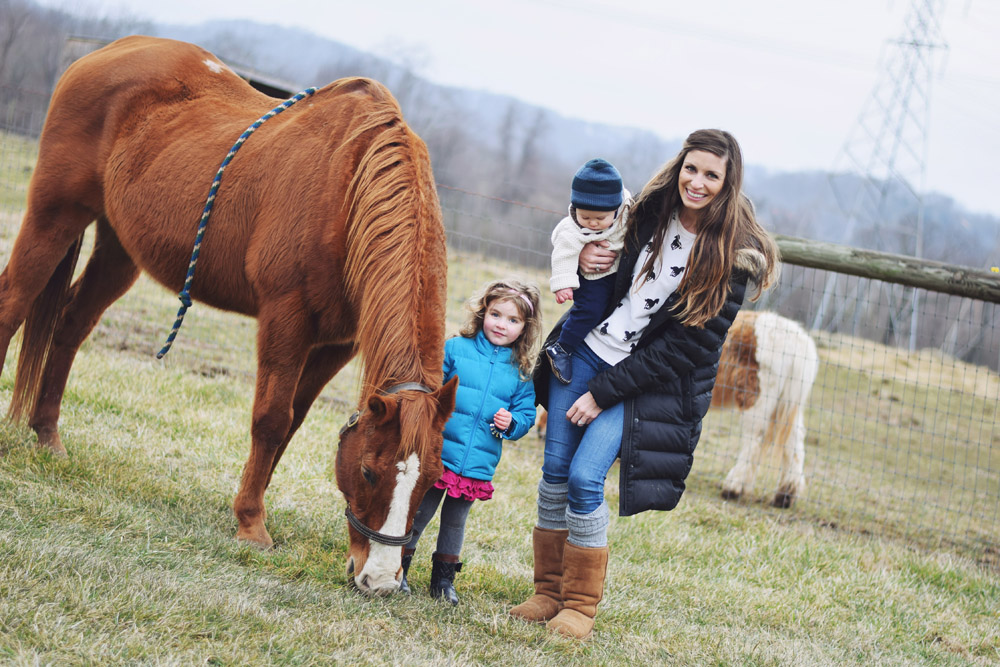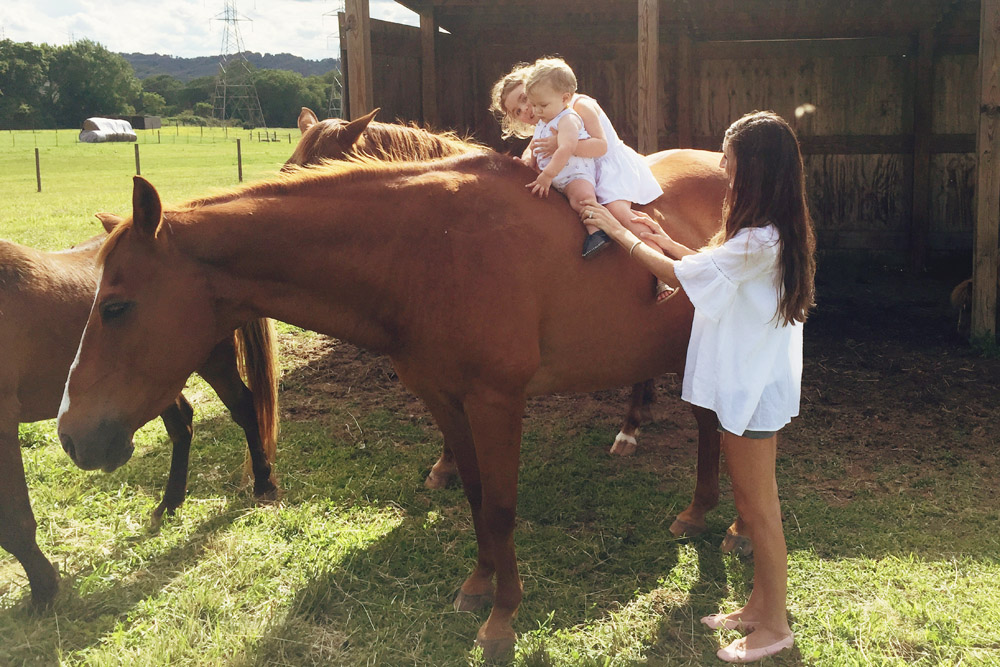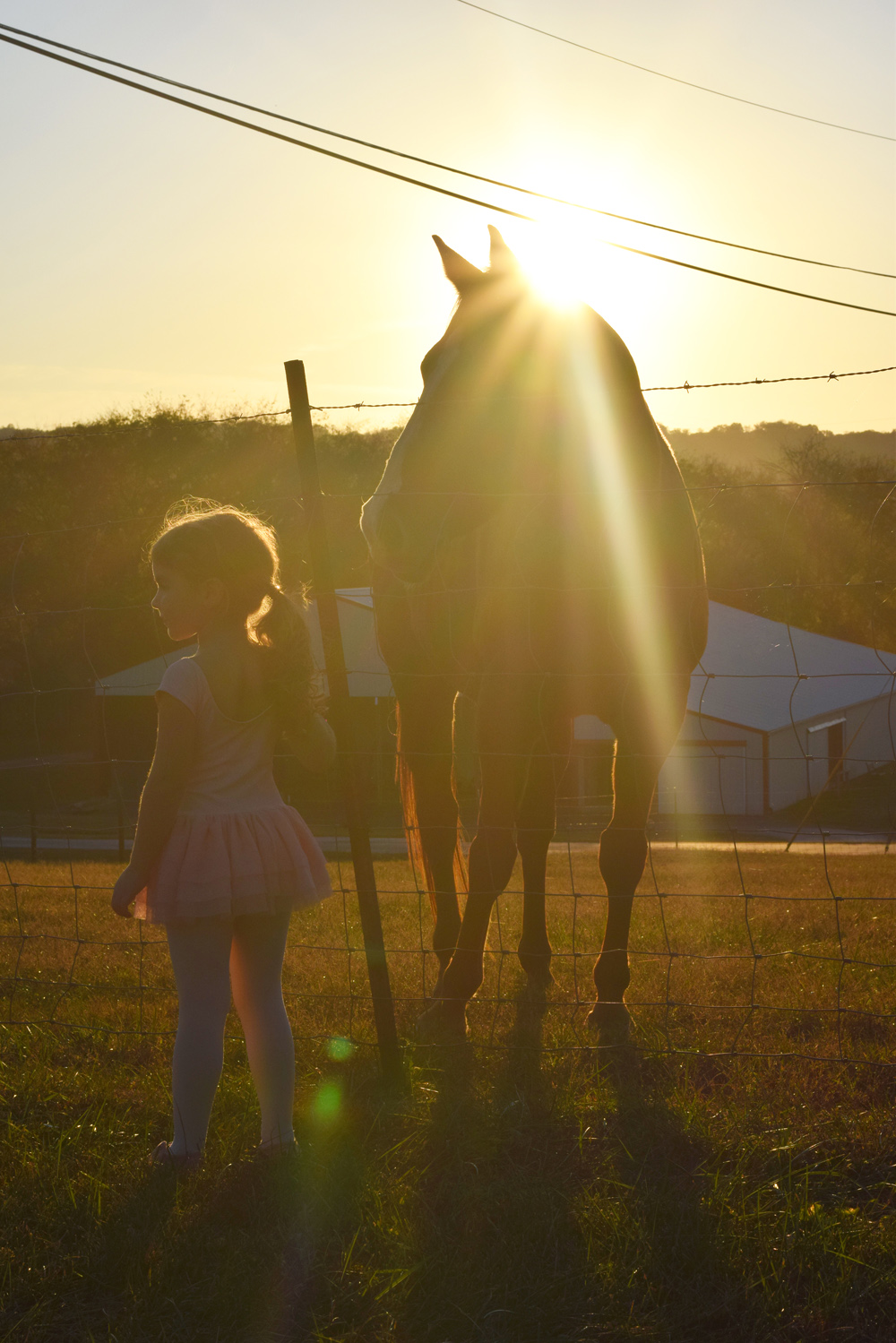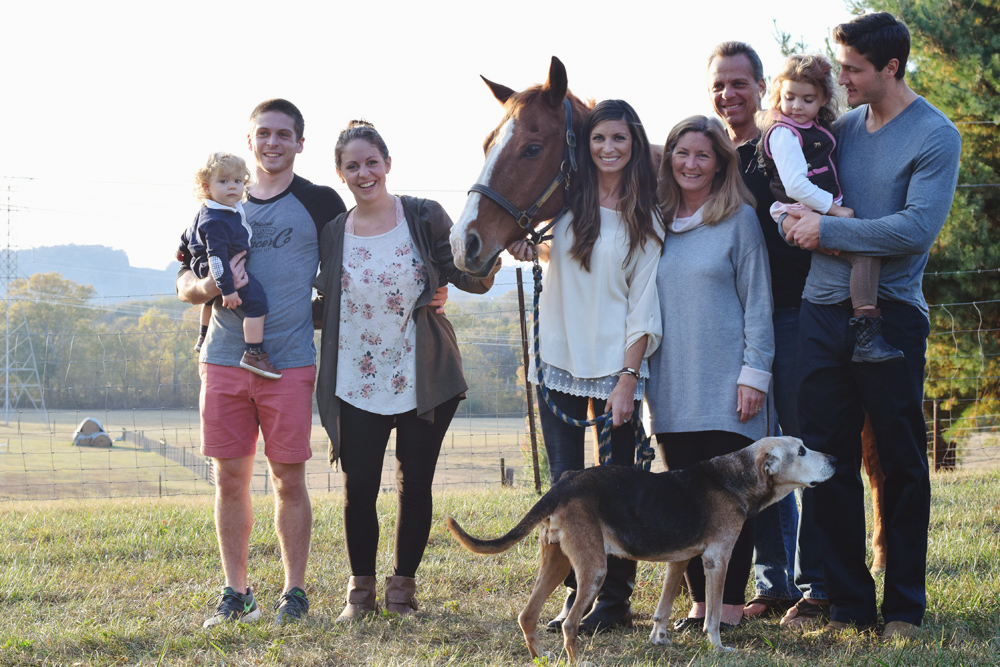 oh, sweet casey boy.
i've thought to myself time and time again over the years that i never ever wanted to live in a world without him. and yet… here i am.
the last two weeks have been just plain heartbreaking, from discovering that casey really wasn't doing well… to spending as much time with him as possible, despite the rest of life continuing, conveniently or not… to hearing his sweet knicker here and there when he'd catch sight of me, then watching him watch me as we spent time outside… to finally trying to tell my baby girl that we didn't have much longer with our boy and watching her precious heart shatter into pieces… to leaving my babies at home to rub my face in his beautiful, soft fur one last time… he smelled so good that morning. so so good. i never want to forget that smell.
the relationship you have with a horse can be hard to understand or relate to, i think, unless you've experienced it for yourself. it's not like a dog. it's not like a human. i think most horse people would agree that often it's better than either of those! [i'm probably kinda half kidding, of course! ;)] horses have such incredible spirits. they're magnificent creatures that carry this natural power and beauty about them and crave connection and relationships. they're just… the best. and i picked up on that pretty quickly as a 9 year old. the feeling of being a little girl who wanted nothing more than a horse of her very own is still so fresh in my memory. i cried and i cried and i wished and i prayed, because i needed a horse to love and ride and care for. and once i had him… gosh. my casey! my very own casey! i've been crazy about him ever since.
he took such good care of a nervous but fearless little girl just learning to ride and jump and compete. he endured sweat and injuries and emotional girl tantrums. we went to parks, to shows, to lexington a time or two. my parents and i still laugh at the memory of us nervously trying to load him into the trailer at the crack of dawn before a show, but he thought he'd take off down the street, right through a bunch of people's yards instead. 🙂 he even came to overnight camp with me when we were both 11 where we shared a moment i'll never forget: one afternoon as we rode along through the woods, following our camp leaders, we were led right into a pond where the horses had to pick up their feet and swim… with us on their backs! it was incredible. casey knew just what to do, and he loved it.
and through it all, he taught me so much… about responsibility and communication and dedication and patience and love and cooperation and everything that matters, really.
time went on, and eventually, i made my way to college, to marriage, to motherhood… but still, there was nothing like our leisurely strolls around the farm together. or hopping on bareback in the middle of the field and letting him take me wherever. or just sitting on the ground, soaking in the sounds of nature while he munched on an extra green patch of grass. he always got so jealous if i ever pulled up other horses! so i rarely did. and when he was tired, i loved rubbing those soft little spots above his eyes that would make him dose off with his big heavy head on my shoulder.
and oh, i can't even count the number of times i've run to his big, warm shoulder solidly for comfort. the age, the year, the issue, that all varied – but the solution was the same. drop everything and run [in more recent years, drive and then run!] out to the pasture. often my mother could hear me sobbing all the way up at the house, but she knew casey was my best therapy. his dusty smell. his warm neck to rest my head on. that soft little cheek spot i loved always to smooch that made him suck his cheeks in!
my casey has always been there. waiting for me. ready for me to run out to him any time i had a chance. happily eating his grass. watching the train go by with the other boys. my sweet, steady casey. but just as gently and gentlemanly as he entered my life, filling my 10 year old heart with pure joy, my eyes with excitement… he made his exit. 19 years later. same heart breaking, same eyes brimming with sadness and utter disbelief. without that big, fuzzy shoulder that fixes it all. my quiet, steady support system gone. it still just flat out hurts to think about.
some might call it the end of a chapter, but to me it's the end of a story. a story about a girl whose life was made complete by the love of a handsome chestnut gelding. the best story i ever could have asked for. he is so much of what shaped my whole being, and i will miss him until the day i set foot on my heavenly plantation… and there he will be, waiting for me, as always.
thank you so much for such a wonderful life, my beautiful casey boy! you made not just one, but two little girls feel like the luckiest in the world, and you spoiled our whole family absolutely rotten. we love you always. <3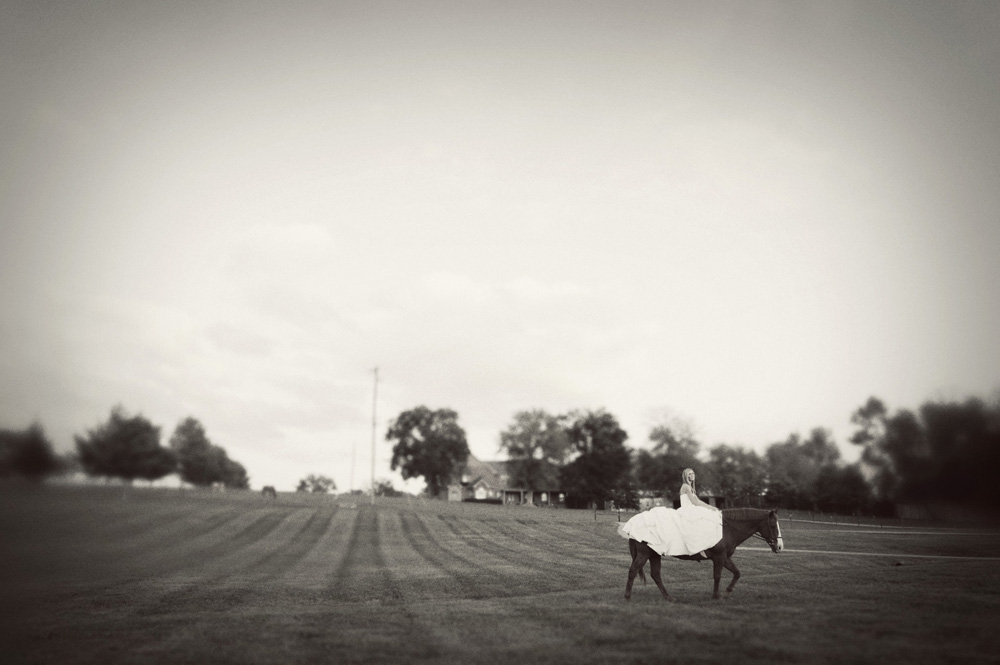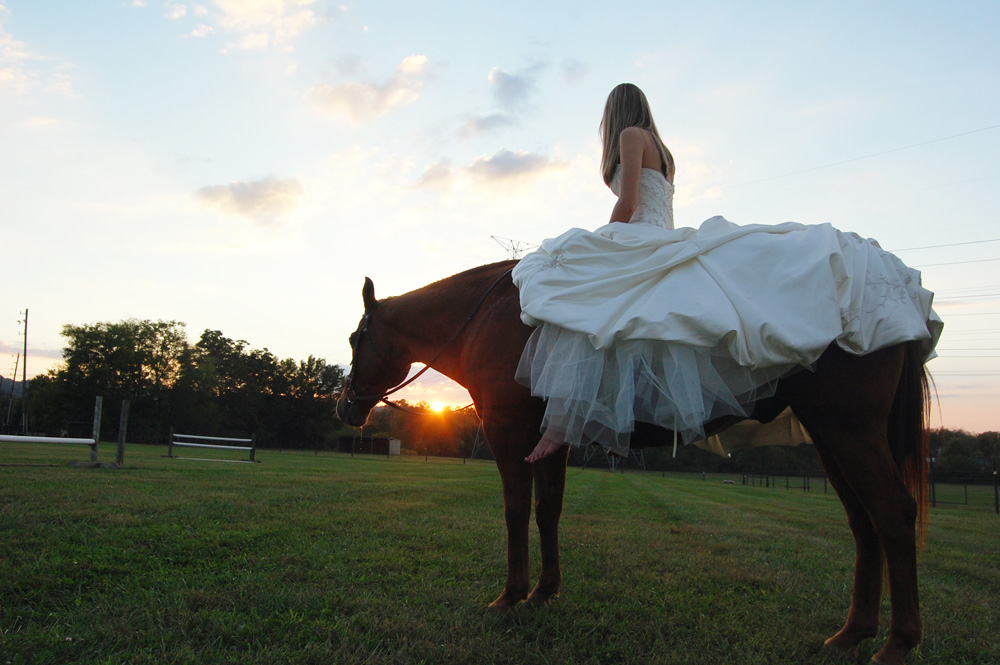 …i'll find you in the morning sun, and when the night is new, i'll be looking at the moon… but i'll be seeing you.