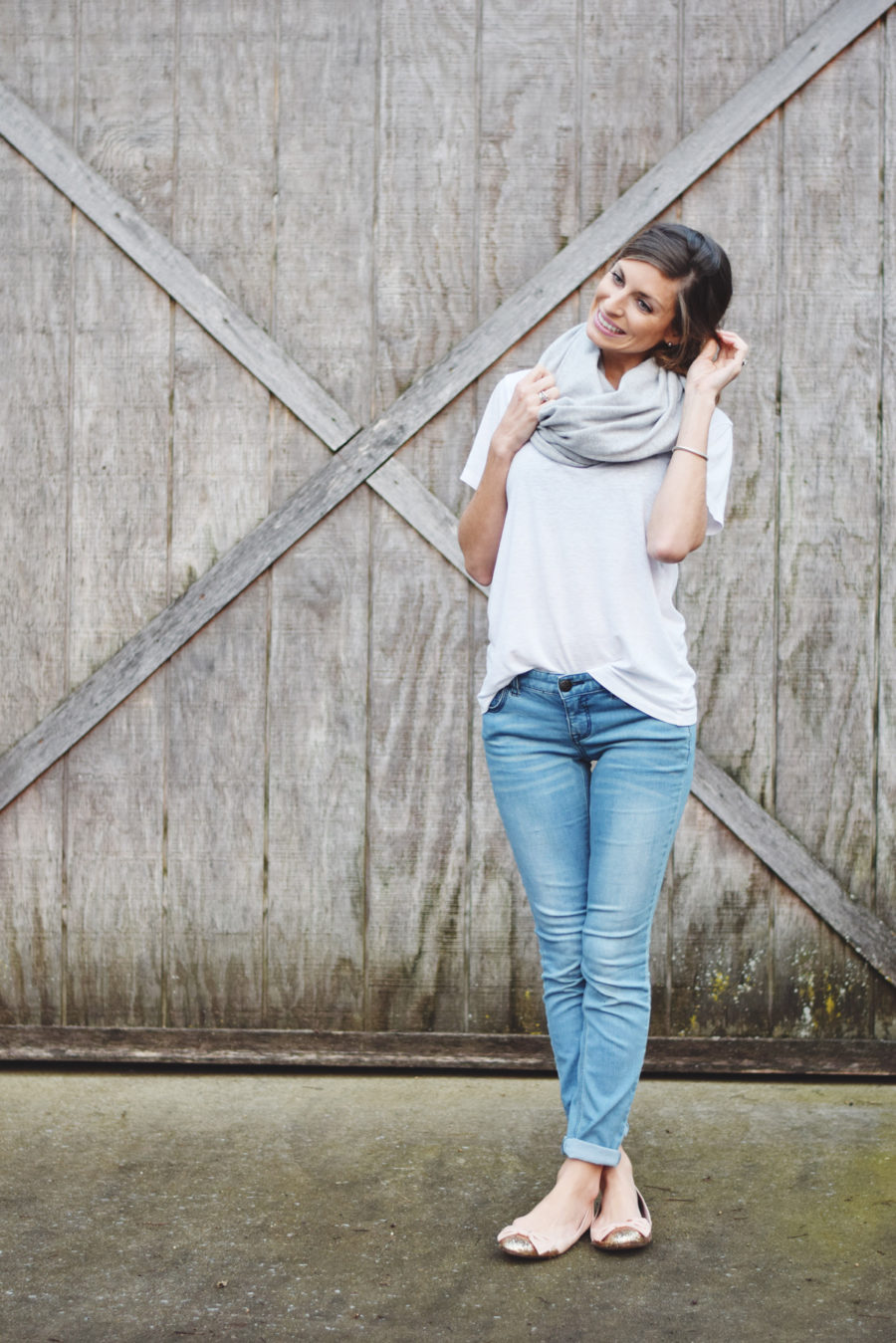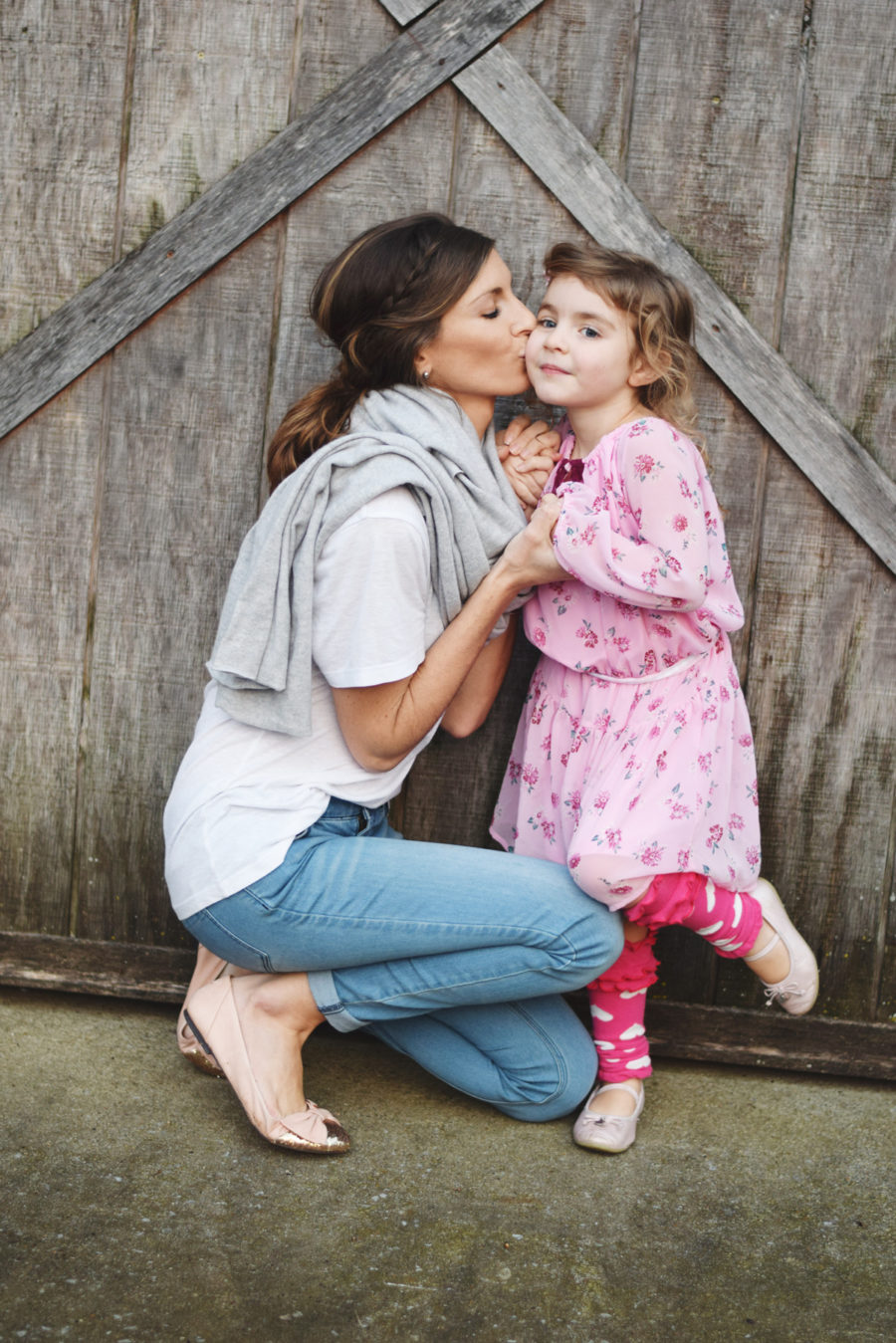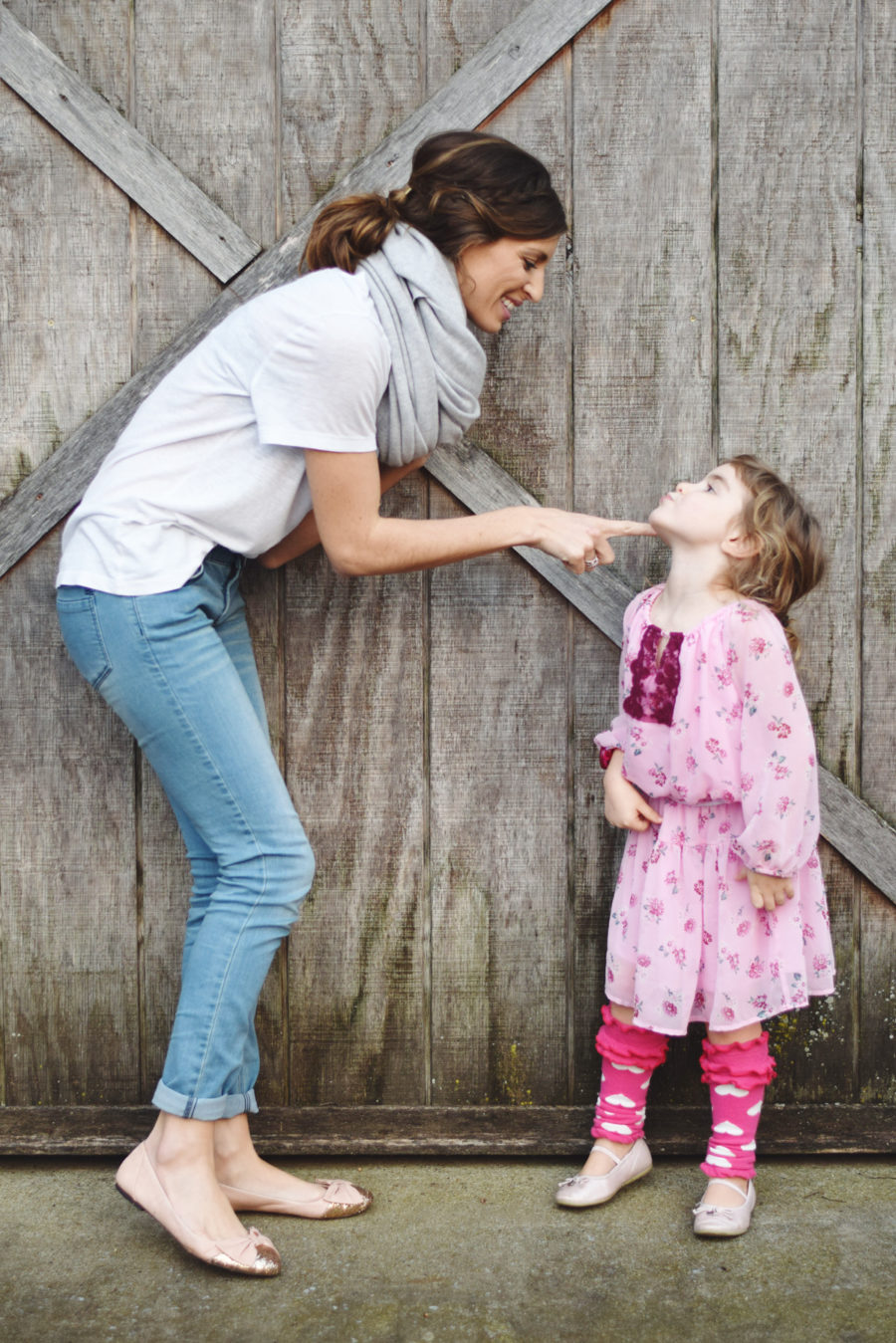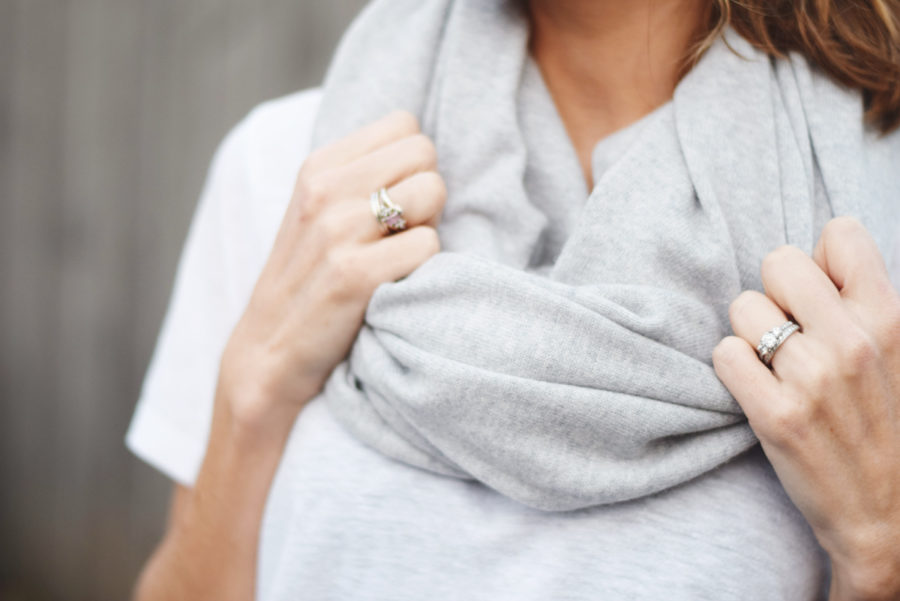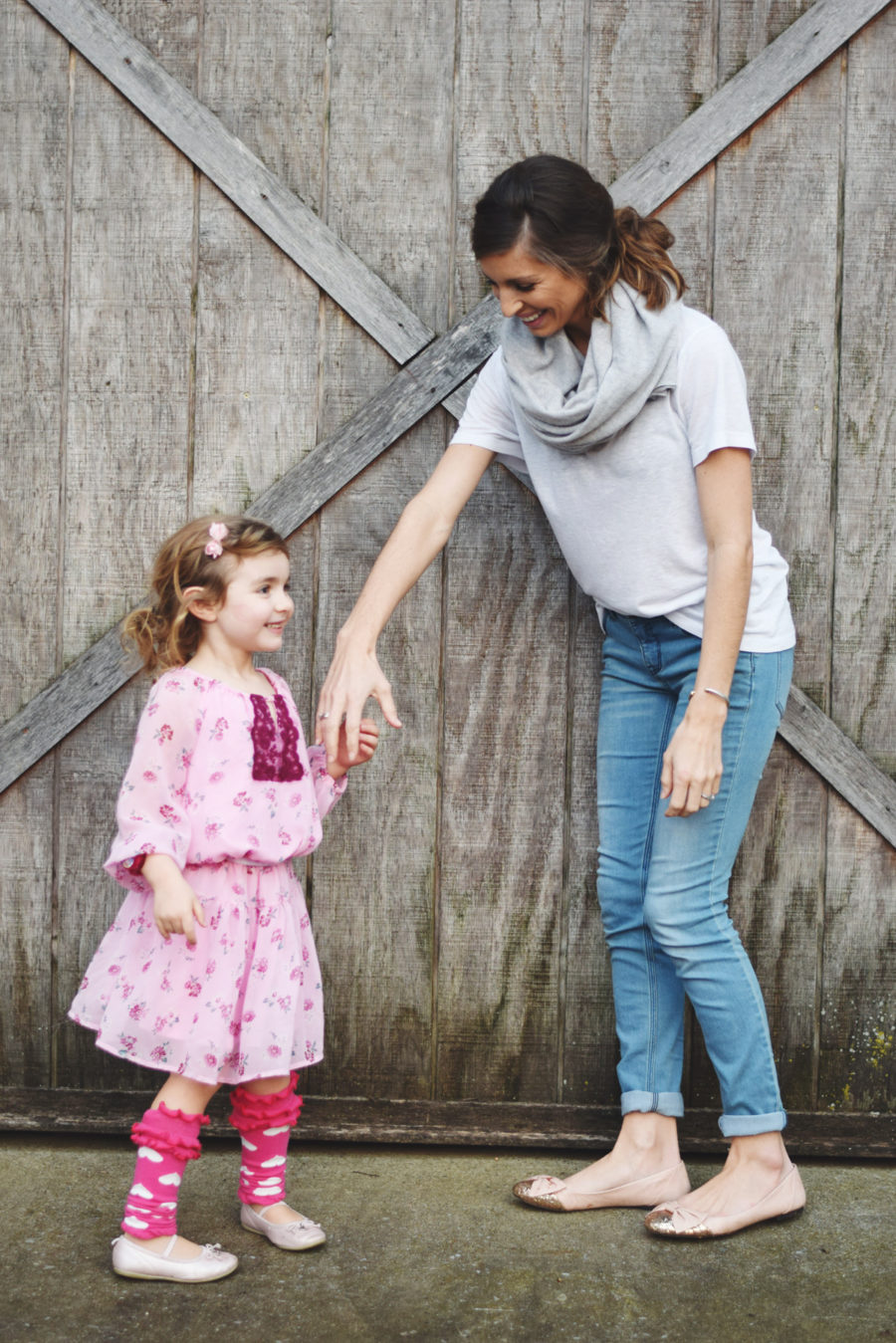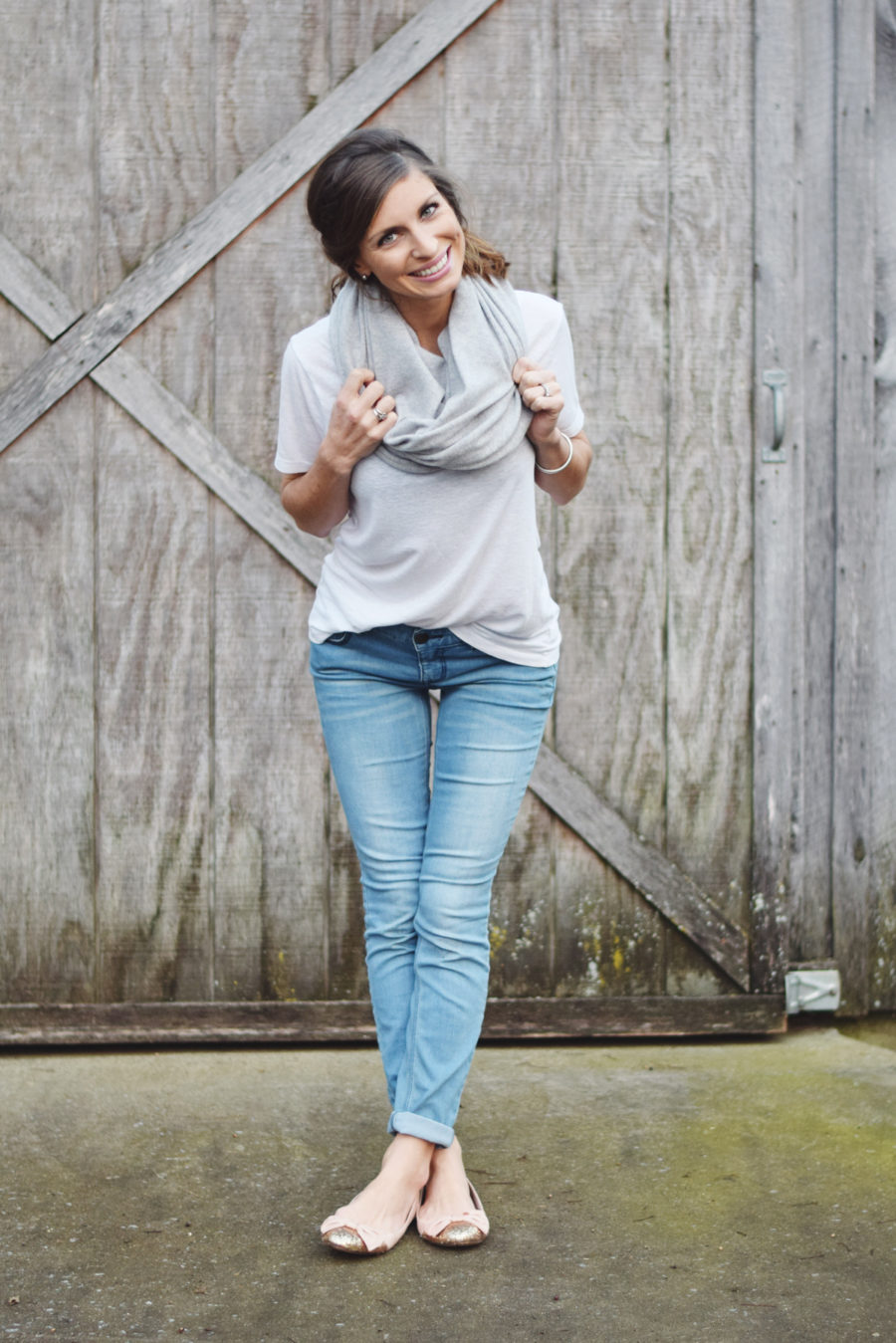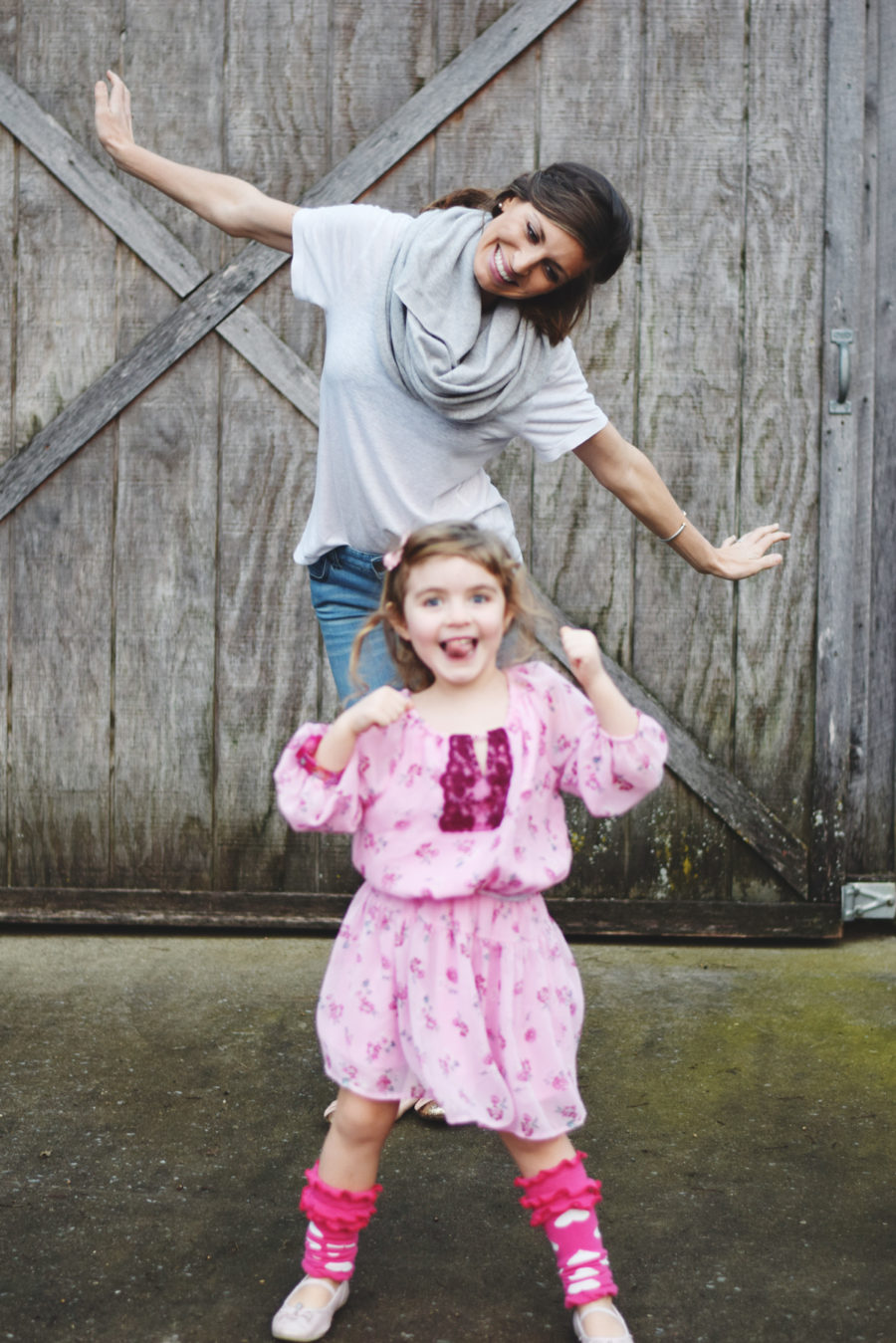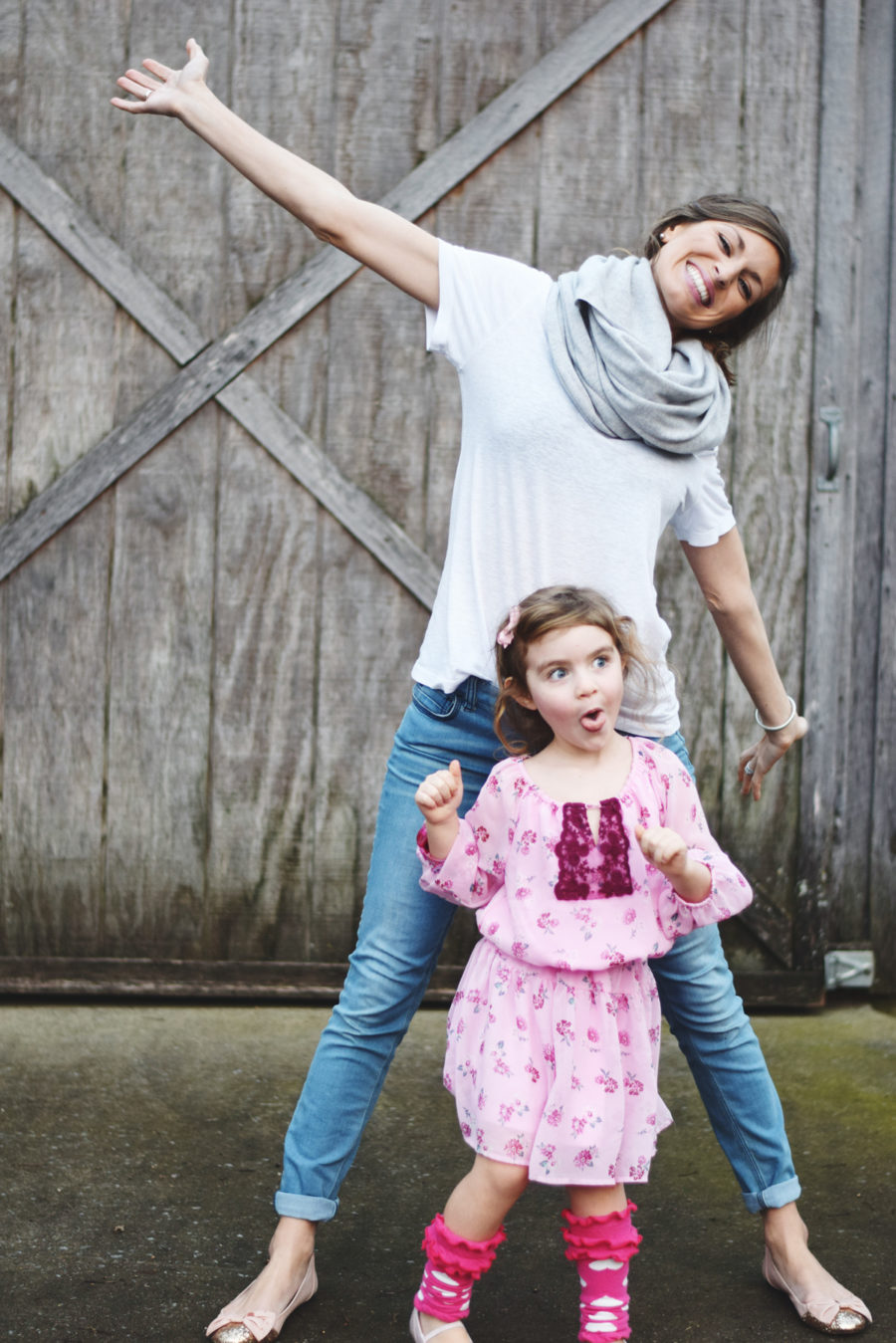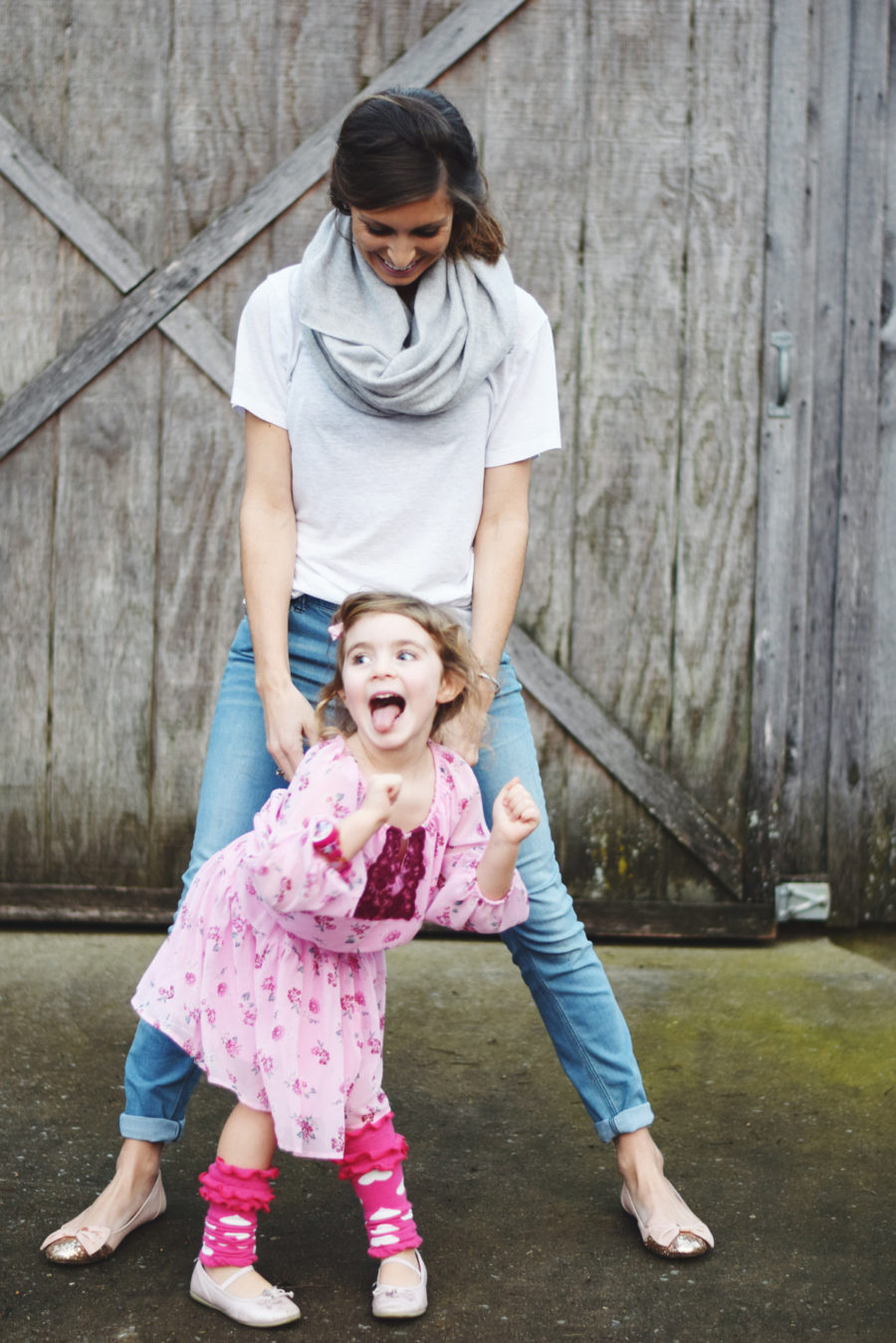 [my sweet little lady and i just before my brother's birthday dinner last weekend!]
i am finding it harder and harder to believe these days just how grown up my sweet baby girl is! she is the absolute most fun, wonderful little human. i love her sense of style and how she dresses herself every day. i love the hairstyles she thinks up herself and then asks me to help her with. i love her creativity, her sense of humor and her layers of thoughts and emotions! she's as soft-hearted as they come, almost as hard-headed, and really, she's the best. and i feel like she's growing faster than ever, which is so incredibly bittersweet for me! i keep asking her lately, "hooow are you so big?! weren't you just a newborn?!?!" she's only semi-entertained, but she plays along. 🙂 being hers is such a crazy amazing gift. i love you, maddalena roseyrose!
not too long ago, i received this gorgeous, soft gray cashmere wrap from garnet hill, and it's been such a perfect accessory for me… especially for the transitional season we're heading into! anyway, in my most recent years, i've been a lot more focused on purging my closet of things i'm done with, and then slowly [too slowly!] but surely adding in more quality, long-term items. i want things that will last, that i will care for, that wear for years to come… not just a closet full of cheaply-made seasonal trends, you know? i've been this way with my jewelry since college, but i definitely feel that way about clothing now, too! garnet hill is a long time fav of mine, now… one of those places that i know will provide quality, and i just love that. [i always get a huge kick out of reading about their cashmere from the mongolian kashmir goats, too!!]
i've had this new album by ellie holcomb on repeat this week, and i am so in love! i've needed a lot of extra soul food lately, and pretty much every song has surprised me with the amount of encouragement it brings me. i actually don't usually listen to much in this genre aside from church music and hymns, but back in the day, ellie went to my school and was a leader for my youth group for a time. i thought she was cool and pretty and inspirational, you know, as you do when you look up to older high school girls. 🙂 anyway, i've been seeing a lot about her new album on my social media, so finally i decided to check it out and i'm so glad i did!! fast forward half my life later, i had this crazy moment yesterday…  driving to meet steven over at the same school where we met… listening to ellie's uplifting voice all these years later. what is life?! i don't know, but i love when it aligns like that. i'm such a sucker for full-circle moments! [favorites: this one and this one! but actually, all of them.]
ps. the weather lately has been AMAZING! sure, i could talk about the weather all day, every day… but when it hits 70 in february? GLORY! scarf and tee weather, for sure. 🙂
sidenote!!! before swimsuit weather actually hits, has anyone done or heard about BBG?! call me crazy, because… you know… i don't work out. but. i'm thinking about doing it!!!
xoxoxo