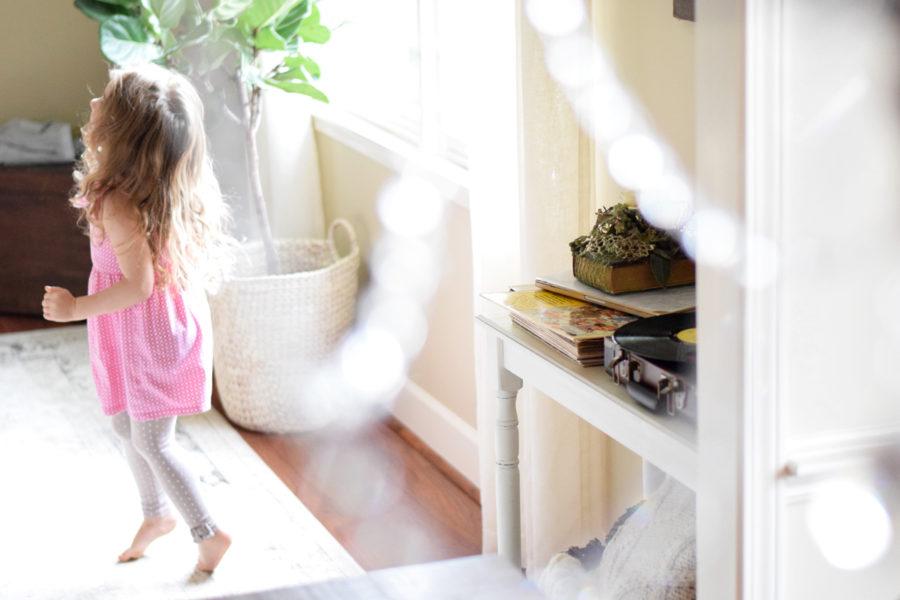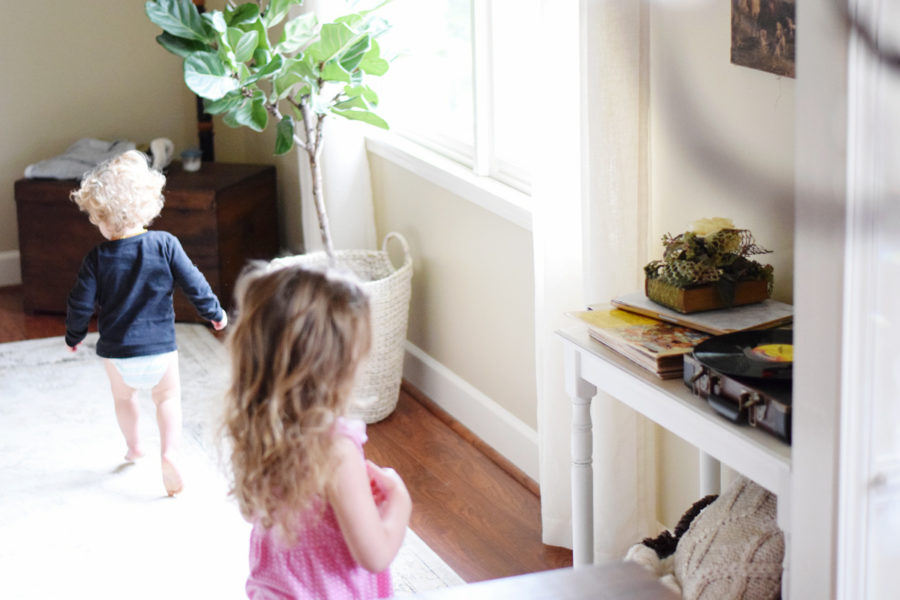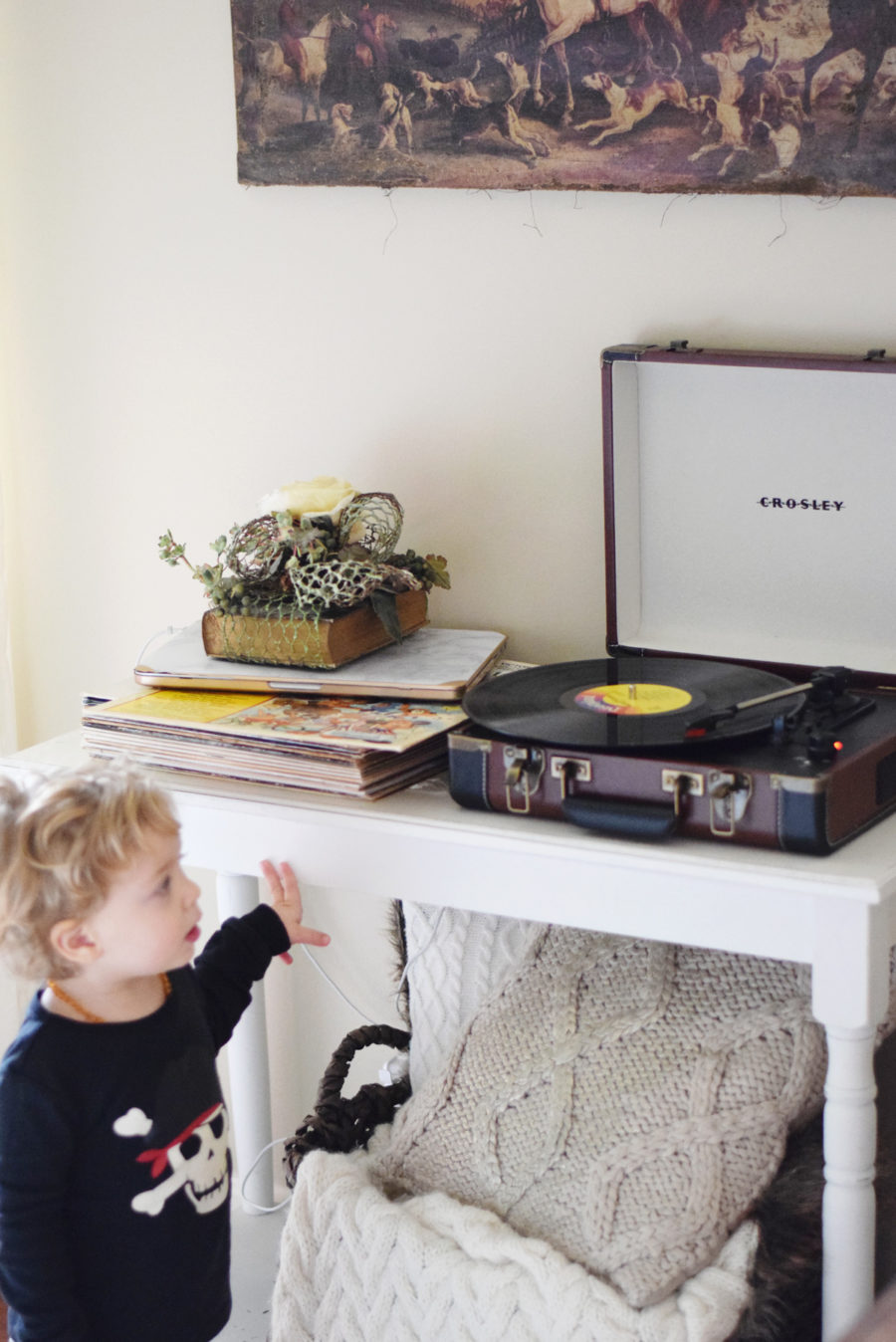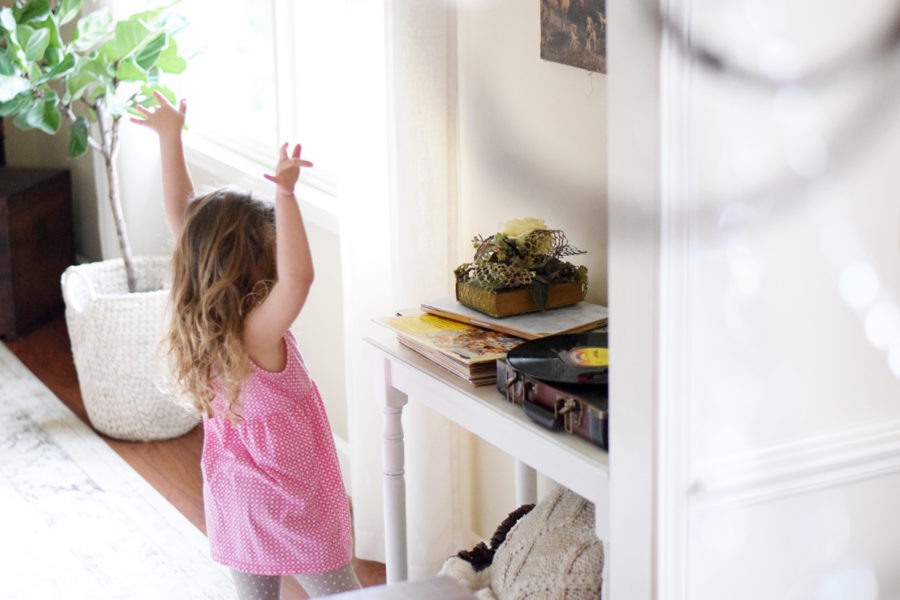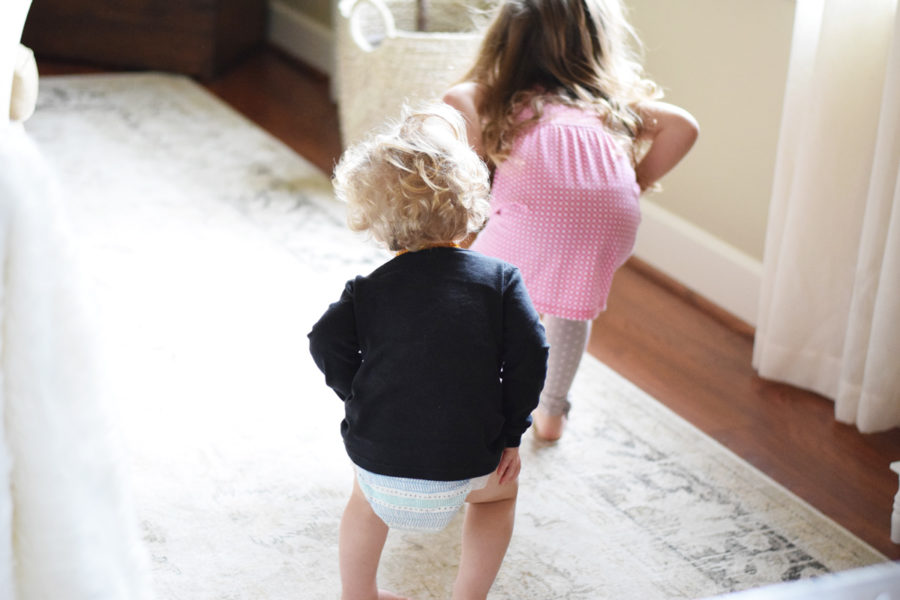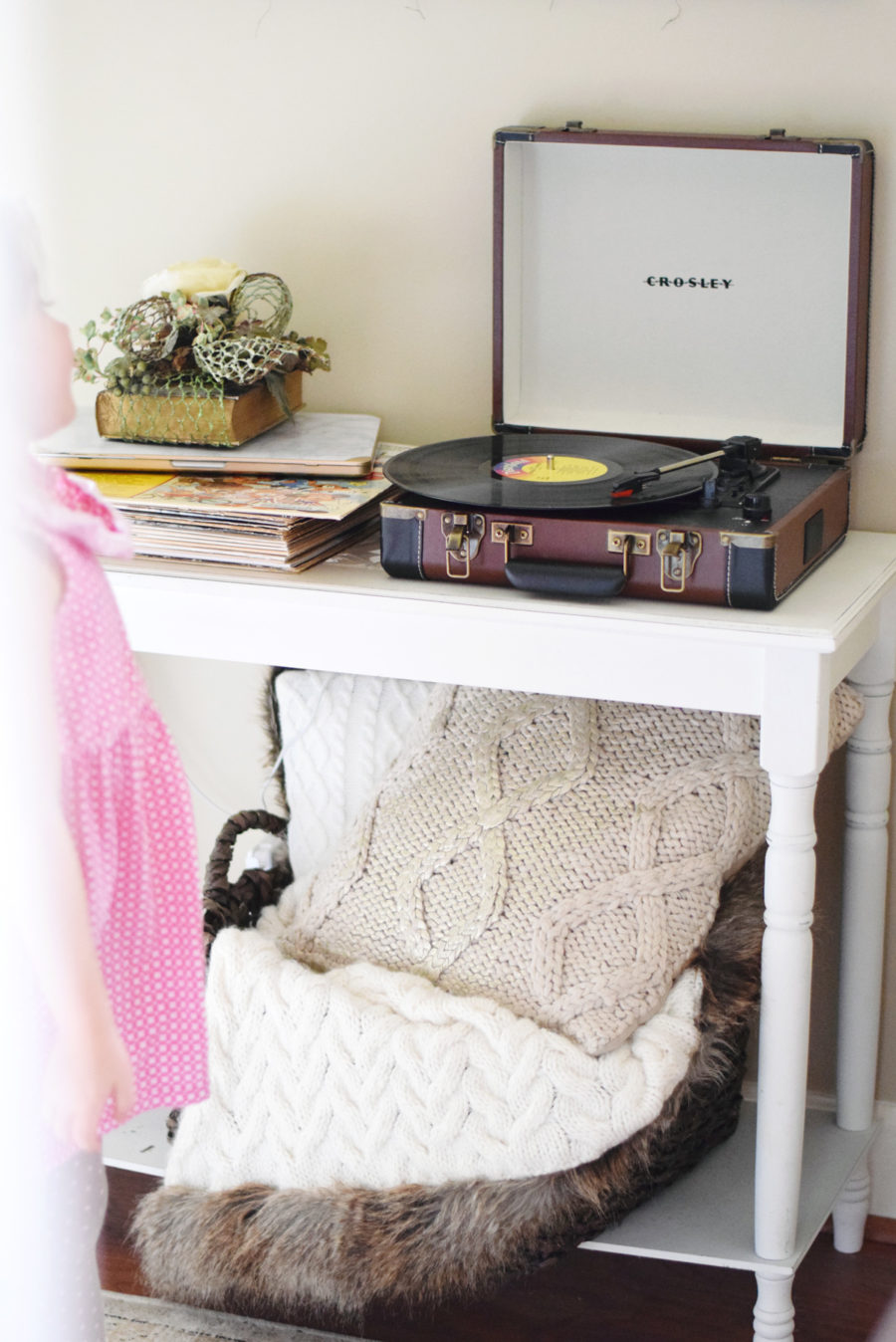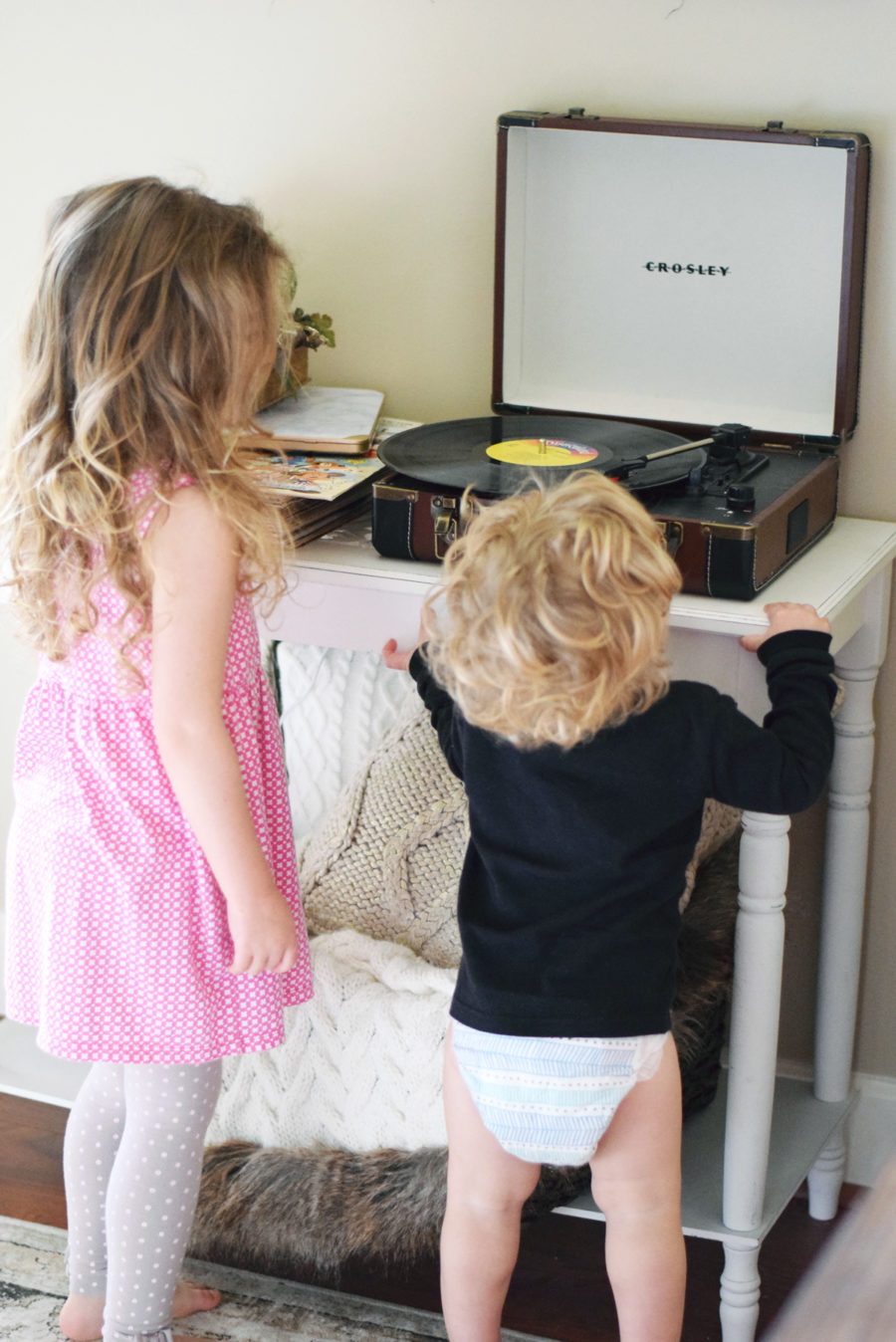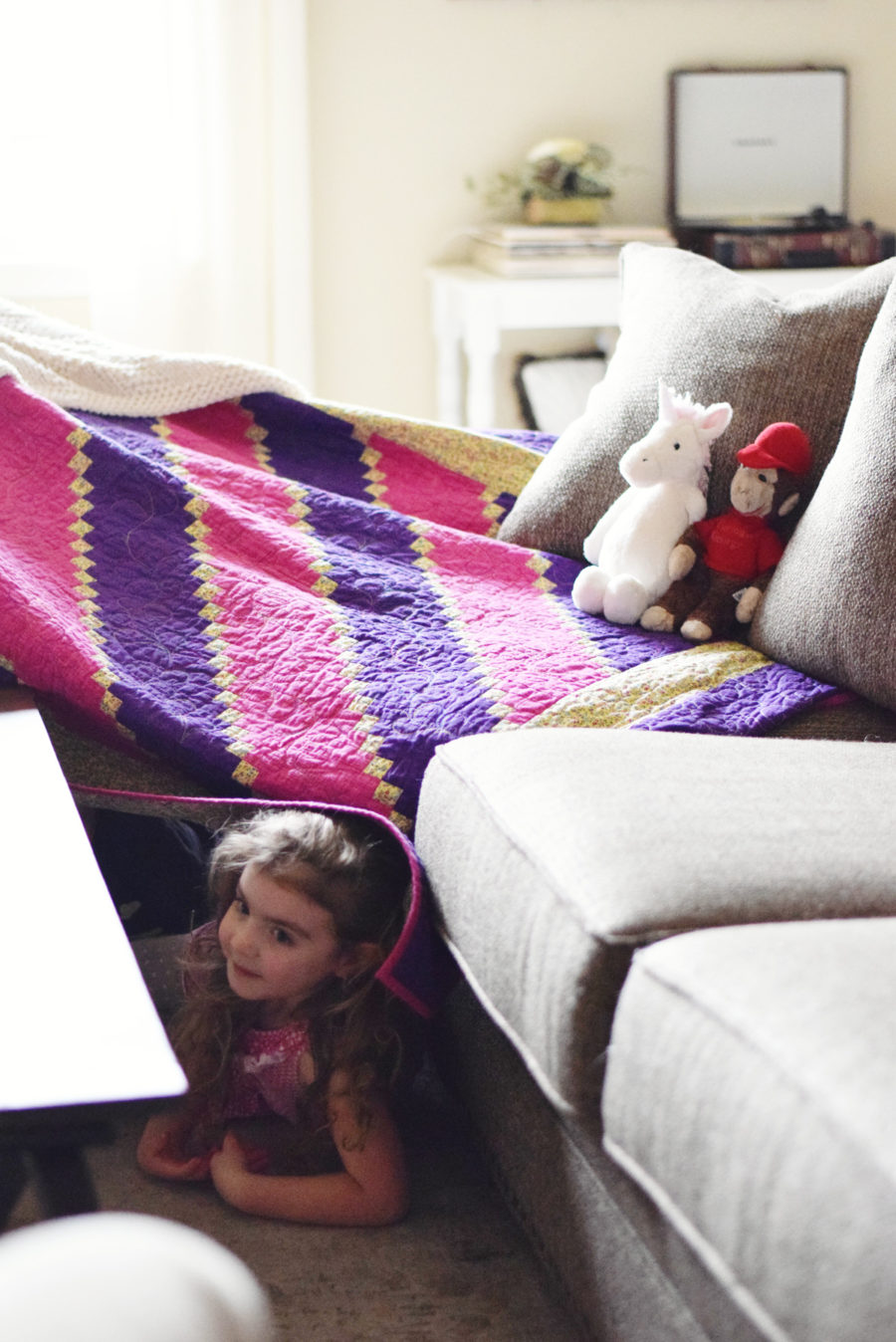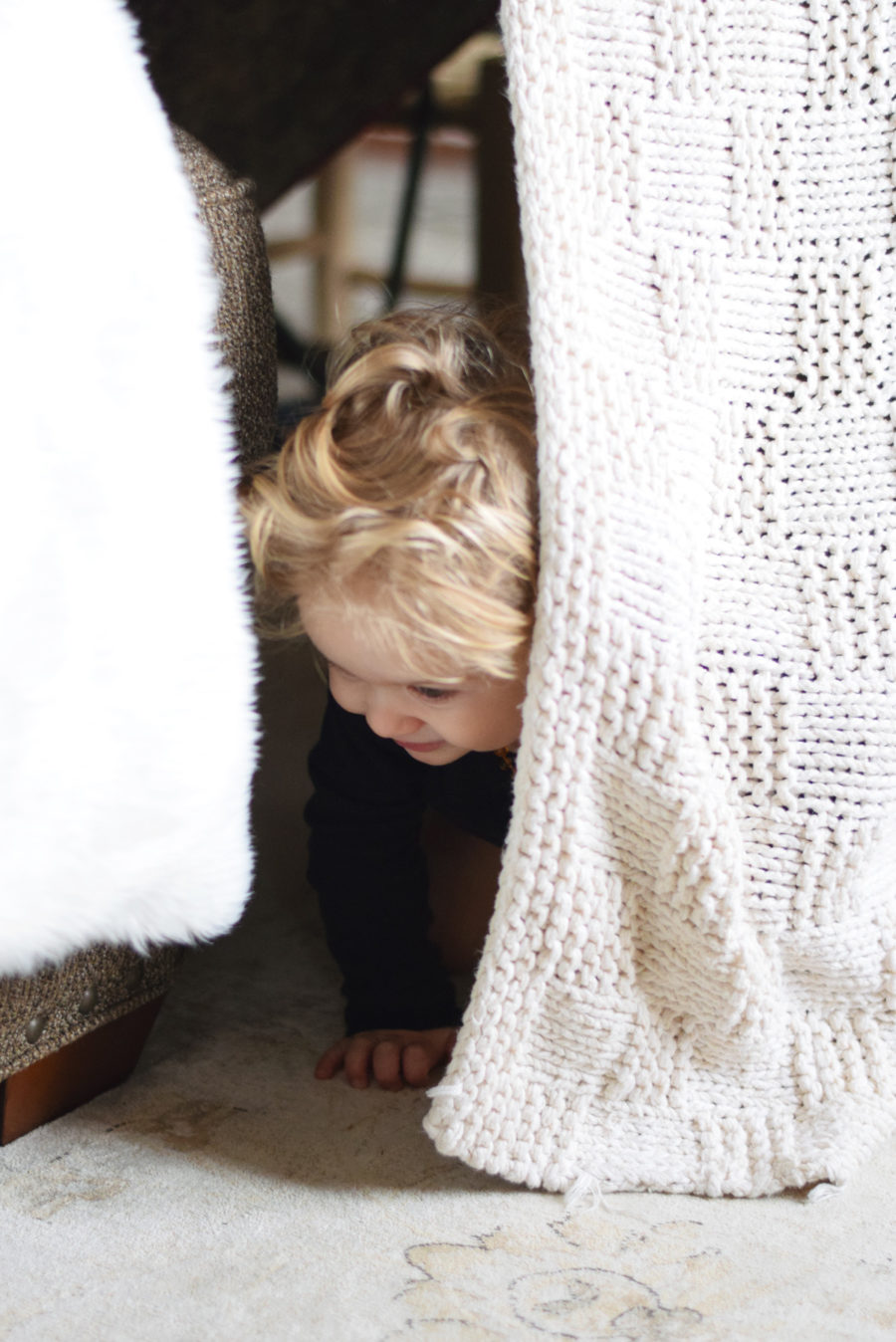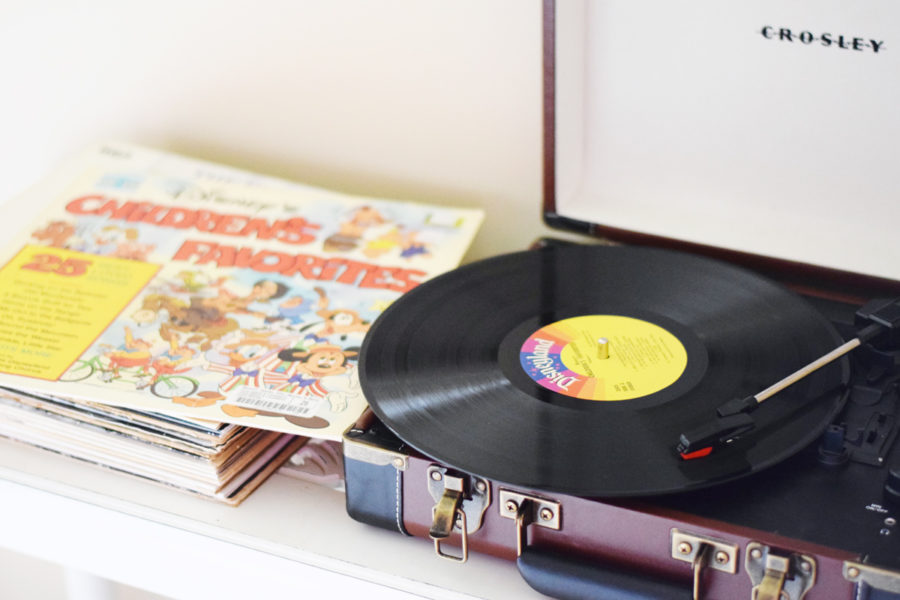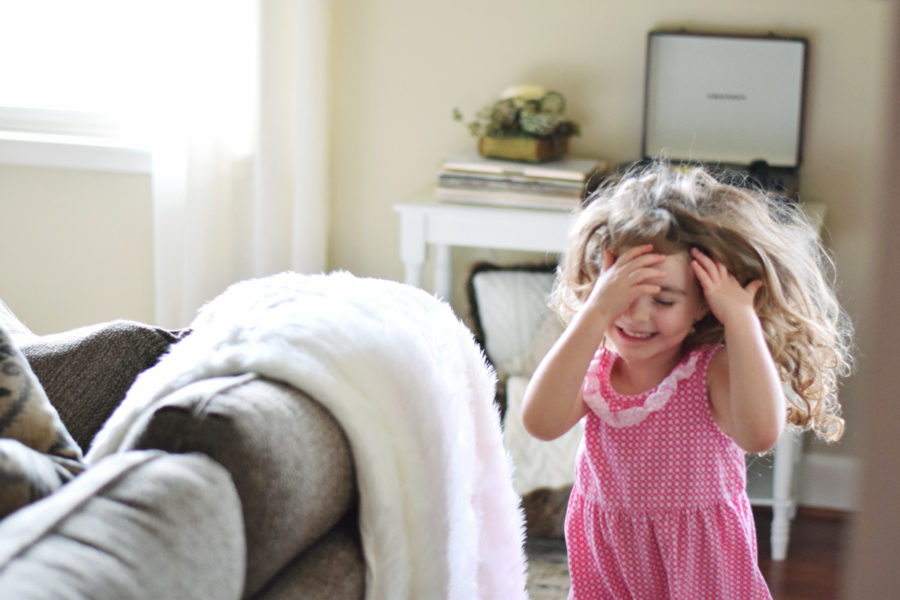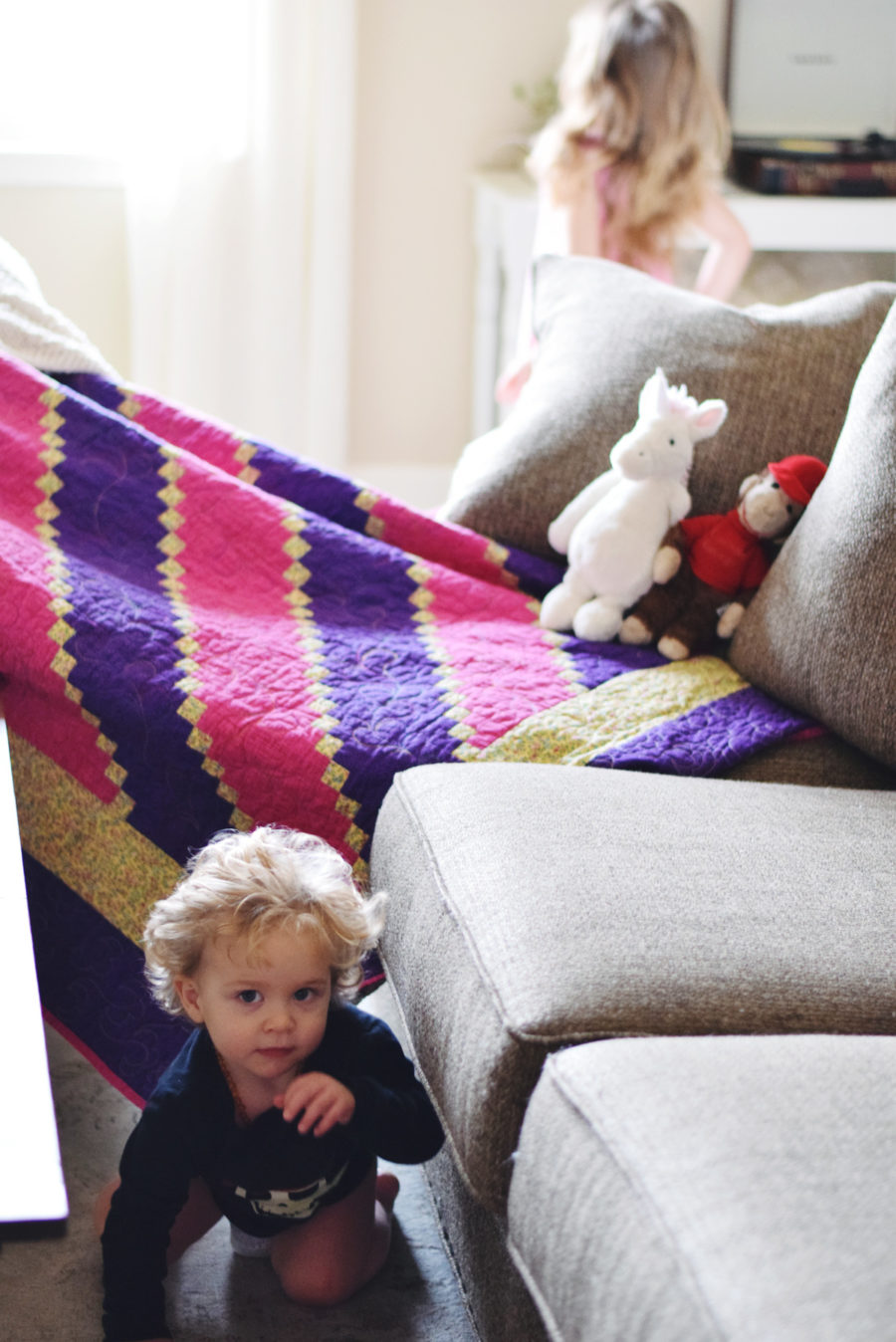 one day last week, maddalena asked if she could play a record on the record player… something i almost always say yes to! she specially requested the old disney children's album we have, then she and rocco danced around adorably, going in and out of the little blanket hideout we had made them, and everyone was just so happy.
it occurred to me just how much i love sharing the record player with them… because even though older technology like that is outdated and inconvenient to our parents' and grandparents' generations… our children might not have a single clue about stuff like that if we don't keep them around, you know?!
of course, i love love love this amazing technological time in which we live! but something in me still craves more tangibility than a screen that does it all. gone are the days where dad sits in that classic pose with a newspaper while mom jots down her recipes on little recipe cards. it's aaaaall digital! and music is obviously no exception… i'm currently streaming ed sheeran on spotify. goshhhh, do i love him! so, no, i don't really want to have to buy every single thing on records. or cds for that matter!
however!! as a girl straight from the digital era [okay, technically i was born into cassette tapes, but whatever!], i definitely think something like a record player still adds to the vibrance of a cozy and classic home life. 🙂
here's why i love mine!!!
stumbling upon a new old album at a thrift store for practically nothing is so much fun! i once found a glenn miller album of greatest hits at goodwill that i'm flat in love with. my sister found me some amazing italian albums a few years ago that never get old! plus, there's like an endless supply of billy joel and john denver and classics like that on vinyl for so little money.
the experience is fun for everyone including little ones! they love to watch the record spin as they dance around the room! maddalena often asks if we can put on a record, and she's really proud when i let her do it herself.
i also like teaching m that she has to take care of a record. i feel like the little skills involved in caring for something are so easily lost in this mass-produced, push button world! but we don't just go out and get new ones if we are careless… the albums that have gotten scratched and now skip or get stuck [waaaa] show us the consequences of not taking care of them. madd also calls all cds "records," too, which i love!!
it narrows down your options! have you ever spent like, 10 minutes just trying to pick from your thousands of downloaded songs only to determine that there's nothing really that you want… so you tell it to shuffle and then skip every song that comes up, becauuuuuse… i have!
the sound quality is the most special! there's nothing like listening to ella or frank the way they were meant to be listened to, if you ask me.
you can still get most new music on vinyl, too!! i have zero problem admitting that i reeeally love my one direction album! 😉
record players make beautiful decor!! i just love the way they warm up a room. i have a crosley, which is great and also on the more affordable end. i think they're super spiffy. 🙂 and i neverrrr get over the adorable pink one.
many of them, including the one i have, come with the ability to rip music from a record, as well as auxiliary input for mp3s, and bluetooth capability. i personally don't use these features, considering everywhere i turn there's a screen that can do anything else i need, but still… that's handy!
all year long i think about my green charlie brown christmas album because it's my favorite thing all winter and i could cry i love it so much! sometimes i give in and listen throughout the year just because i miss it. i miiiight actually have to do that today. i really just might!
your parents or grandparents proooobably have a record stash collecting dust somewhere just waiting for some love! <3
so, there it is. put it on your wish list! ILY, bye!