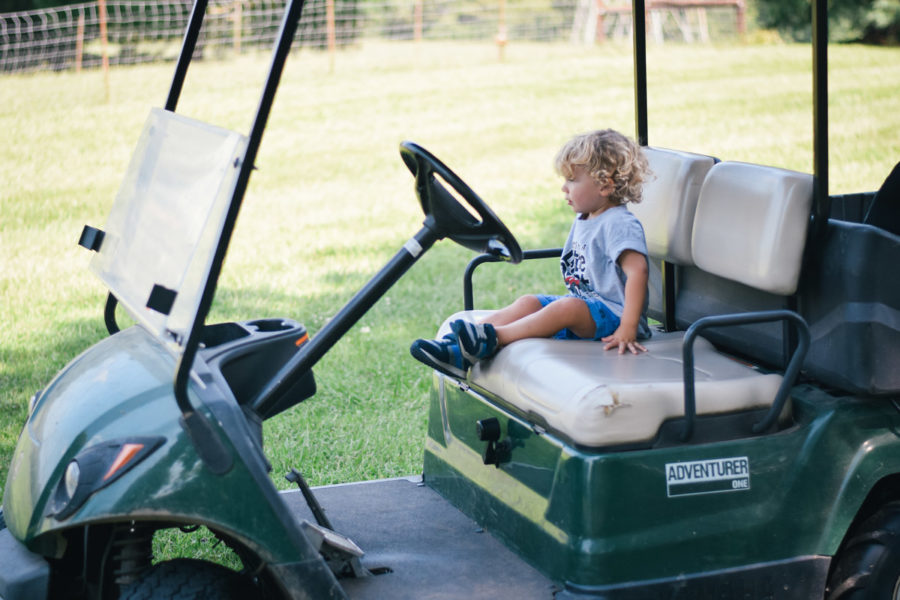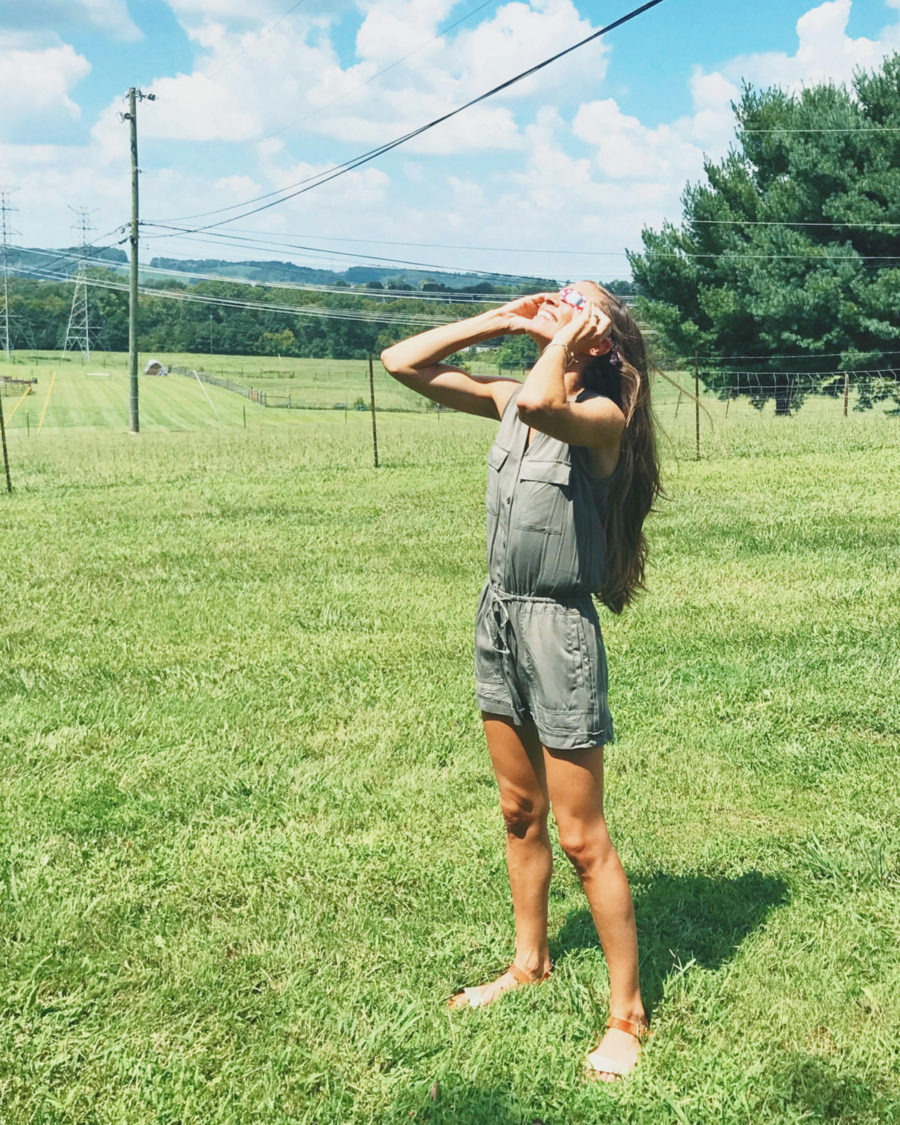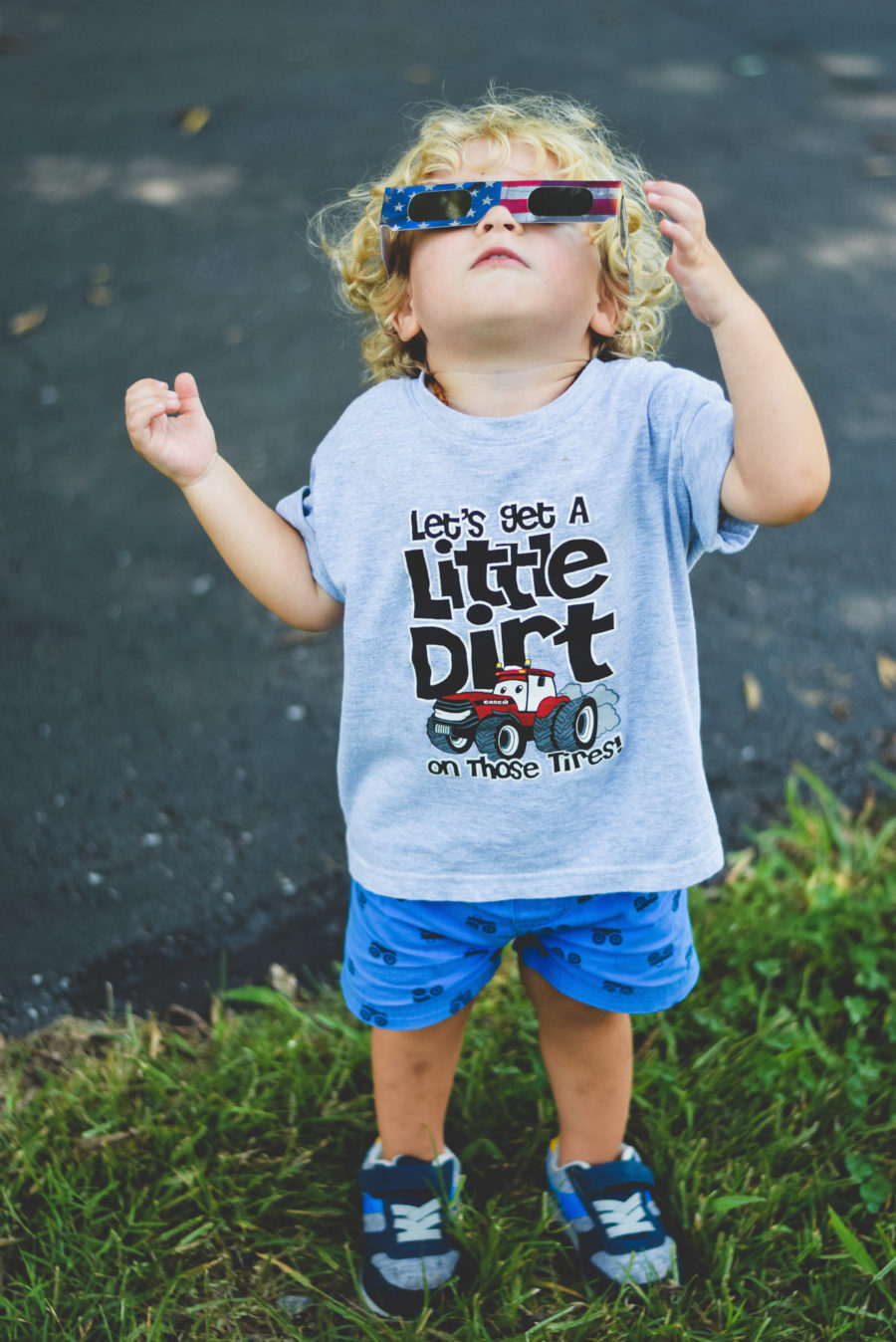 i keep picturing in my mind a bird's eye view of people around the country just… staring up with crazy glasses on! haha!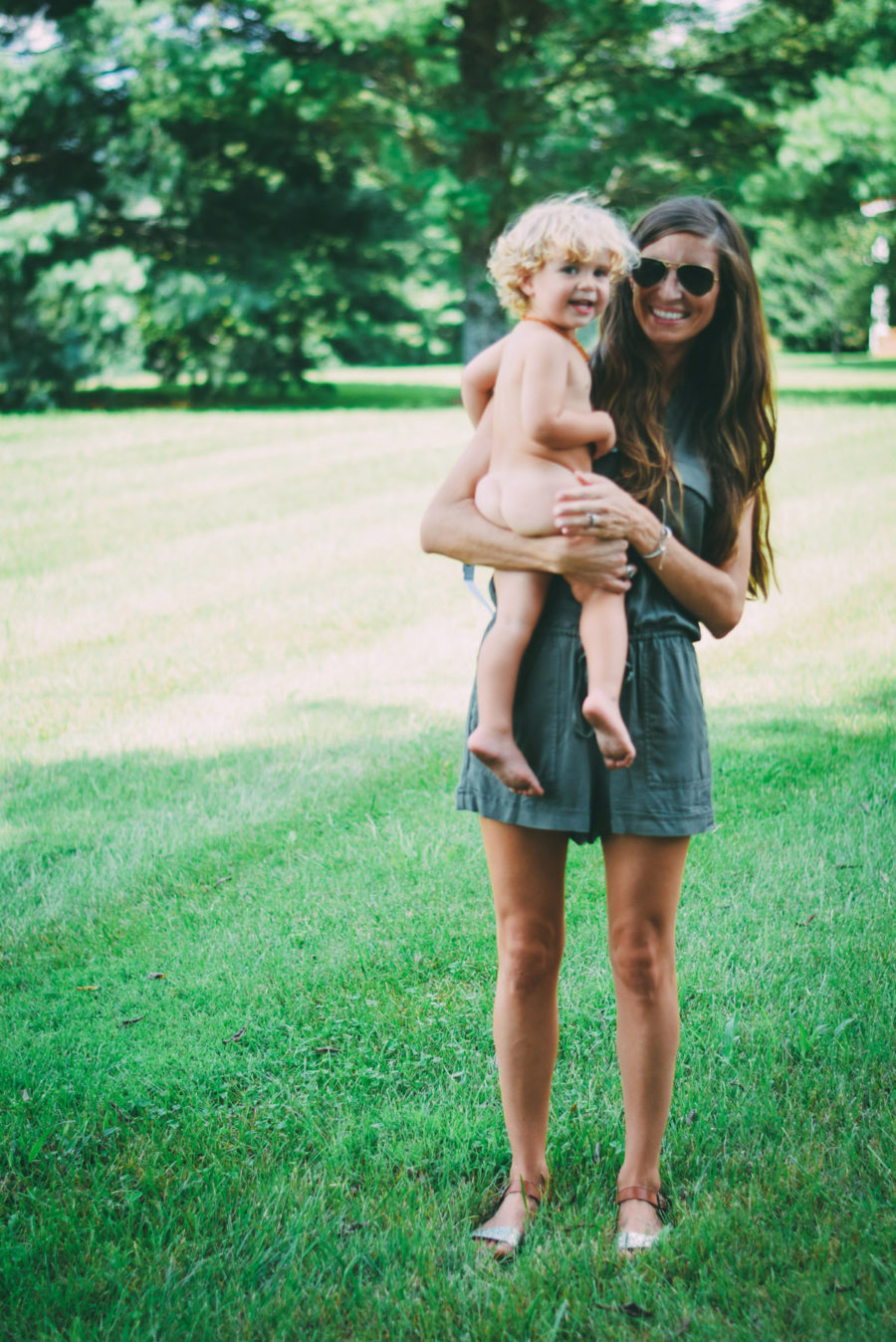 no clothes required 🙂 🙂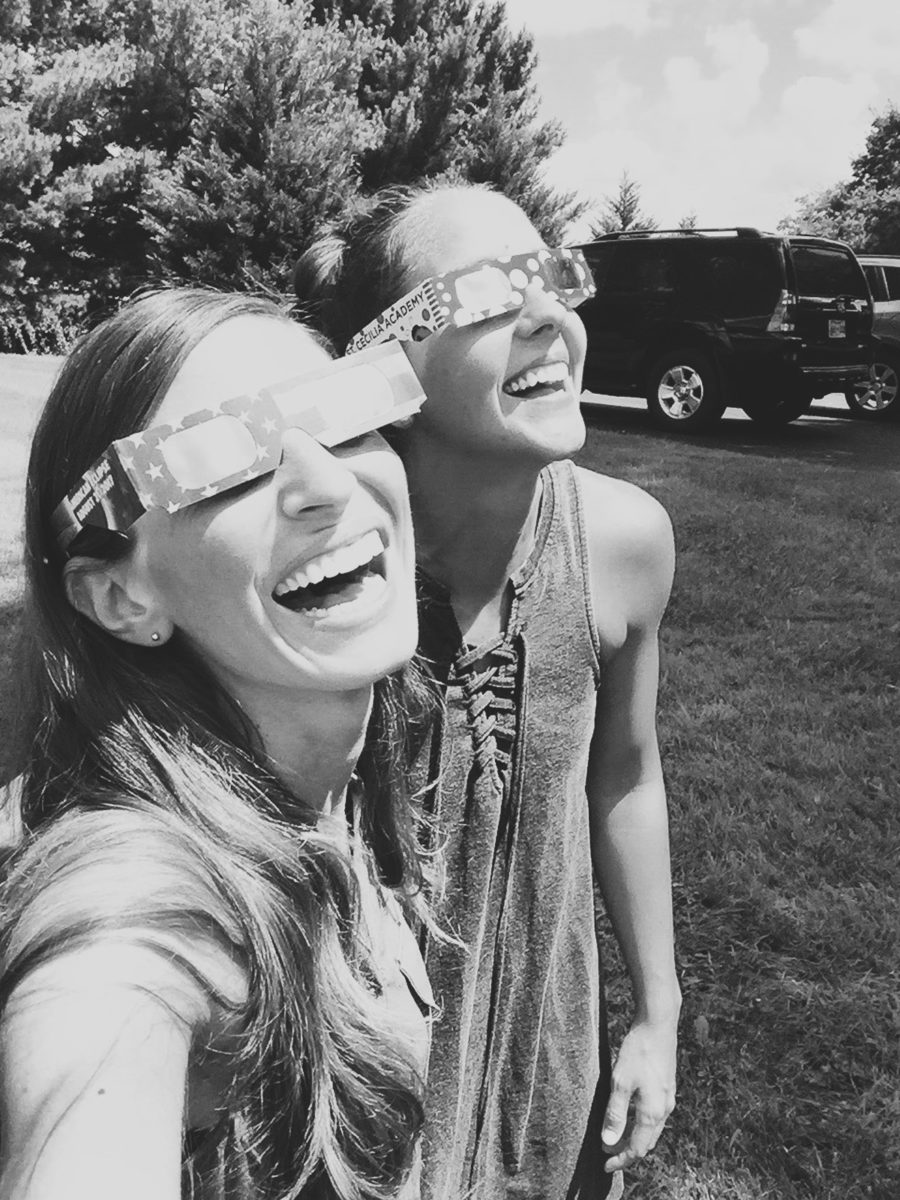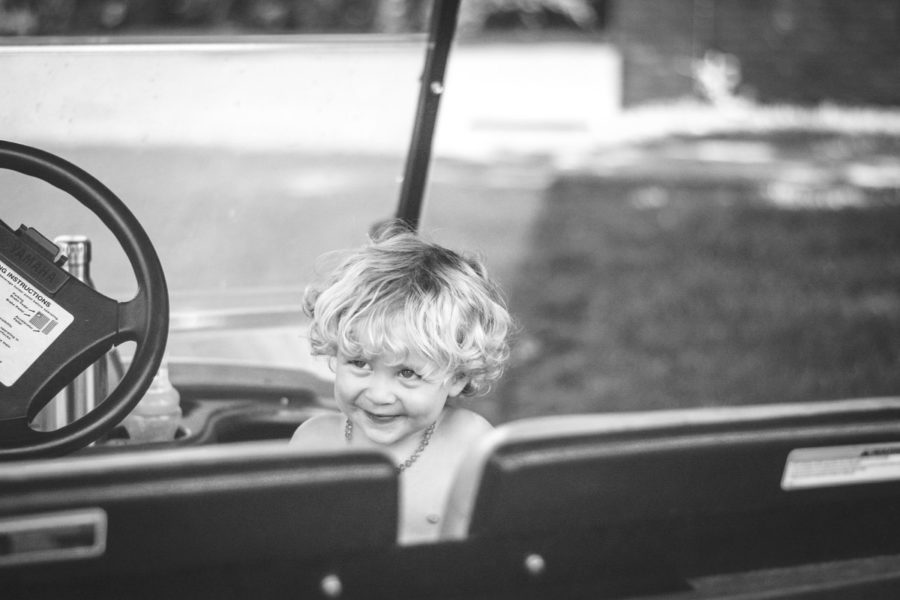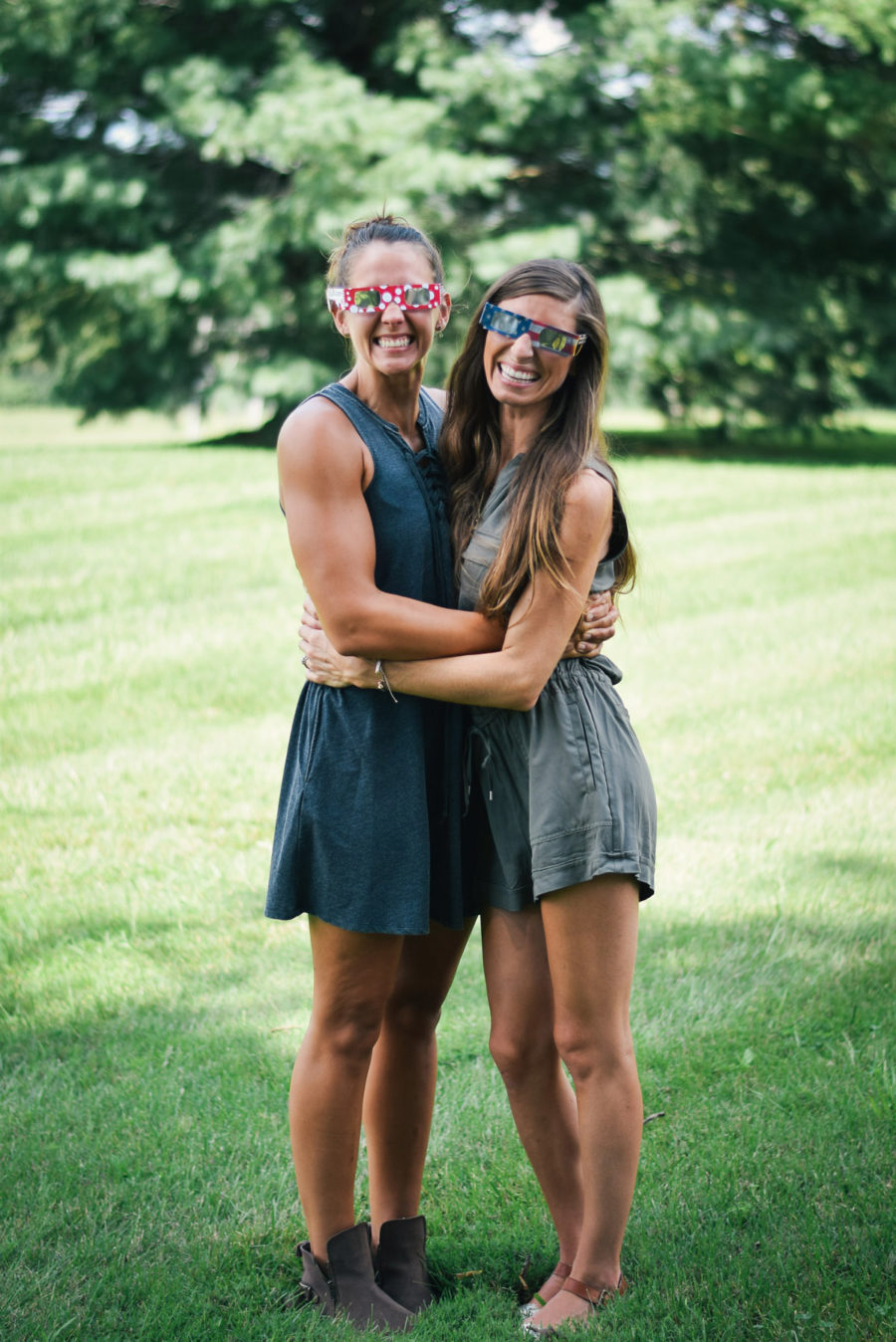 we are really good at being together when the forces of nature decide to get crazy! [just a little flood reference for anyone who knew us in 2010 :)]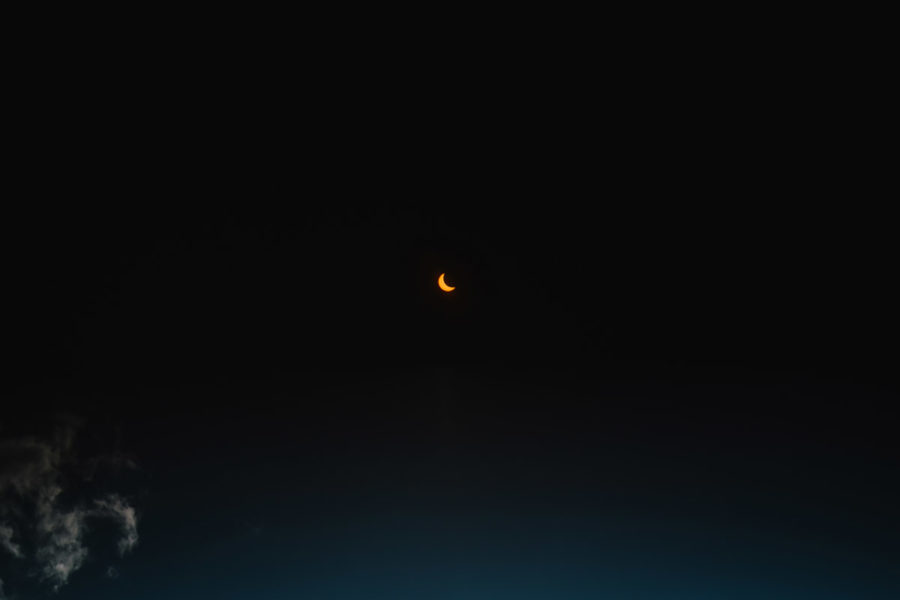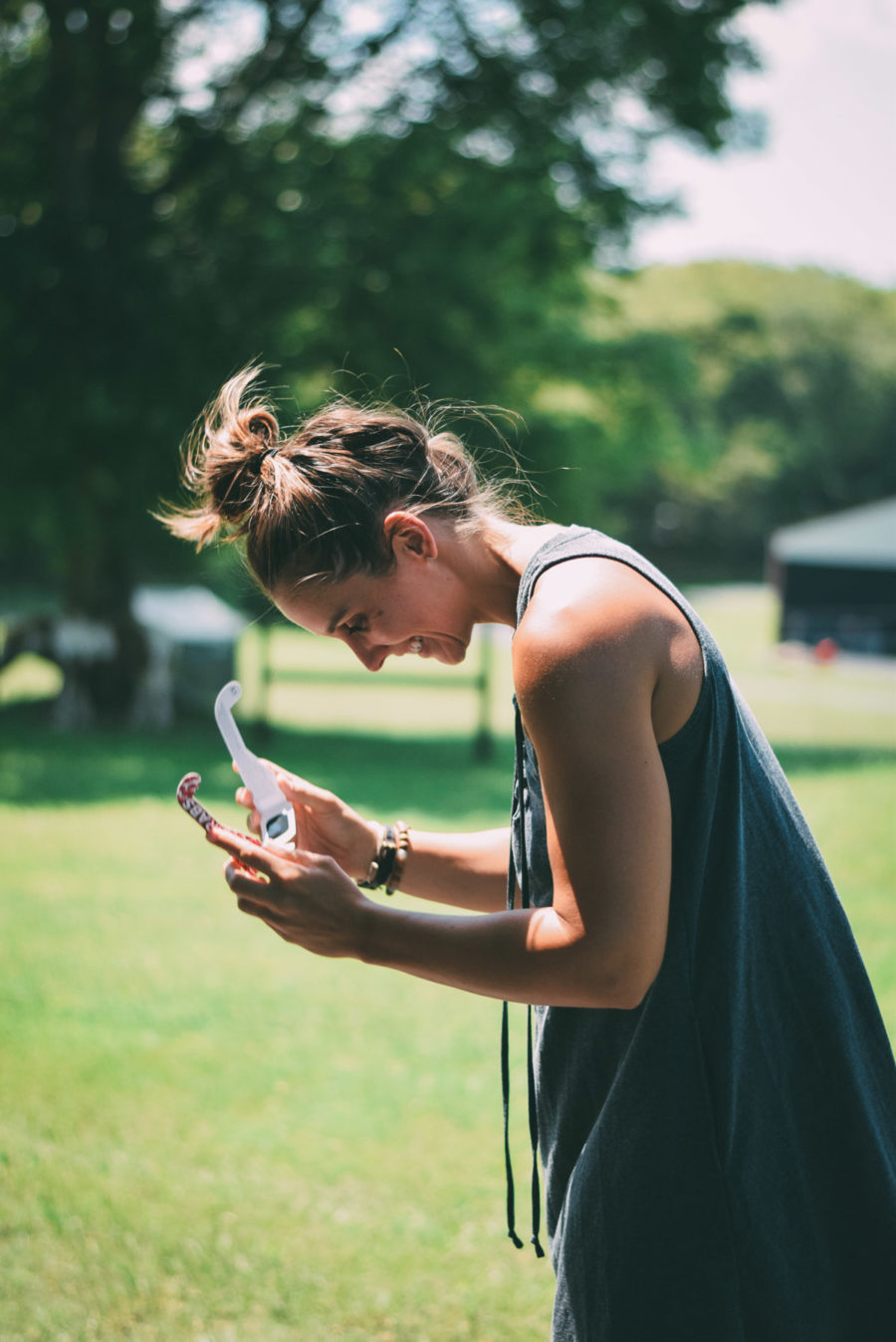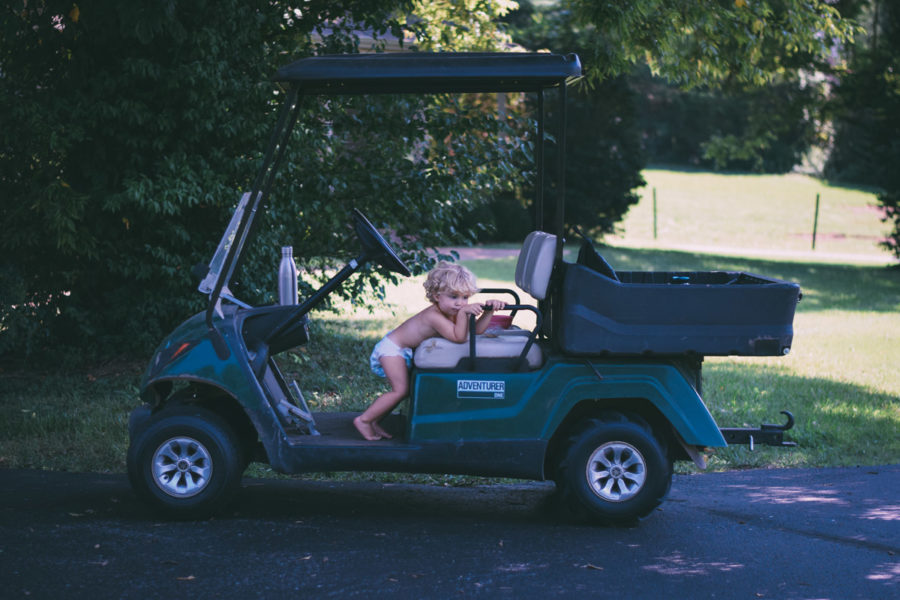 gradually getting dim outside!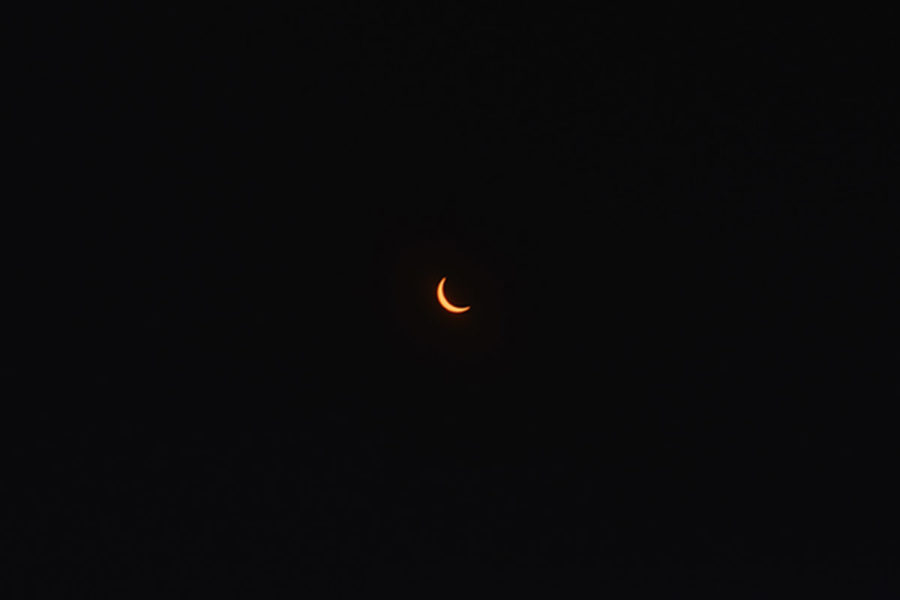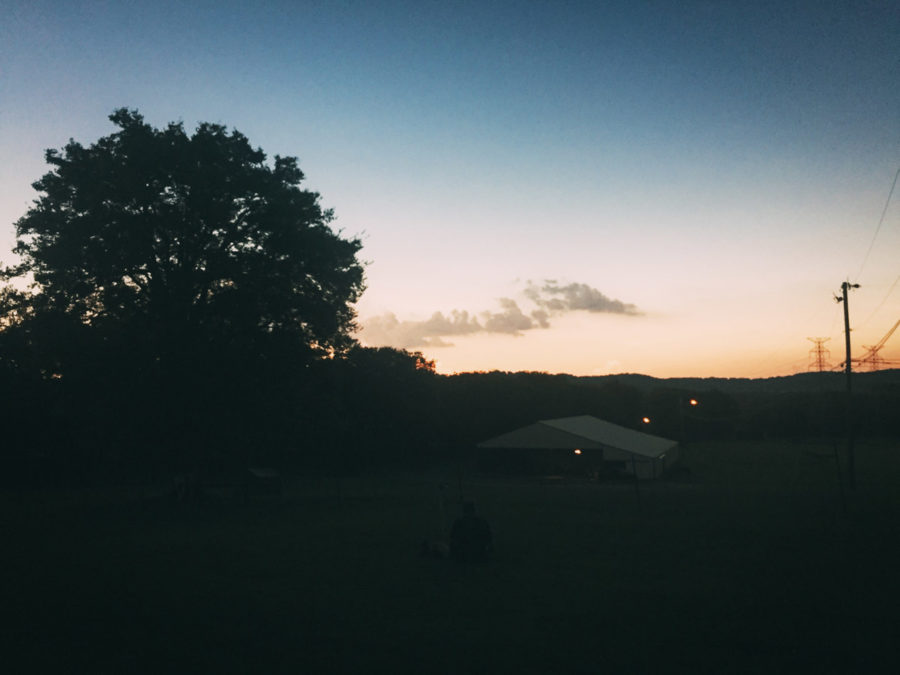 …1:27pm! TOTALITY visits the farm! completely and utterly bizarre!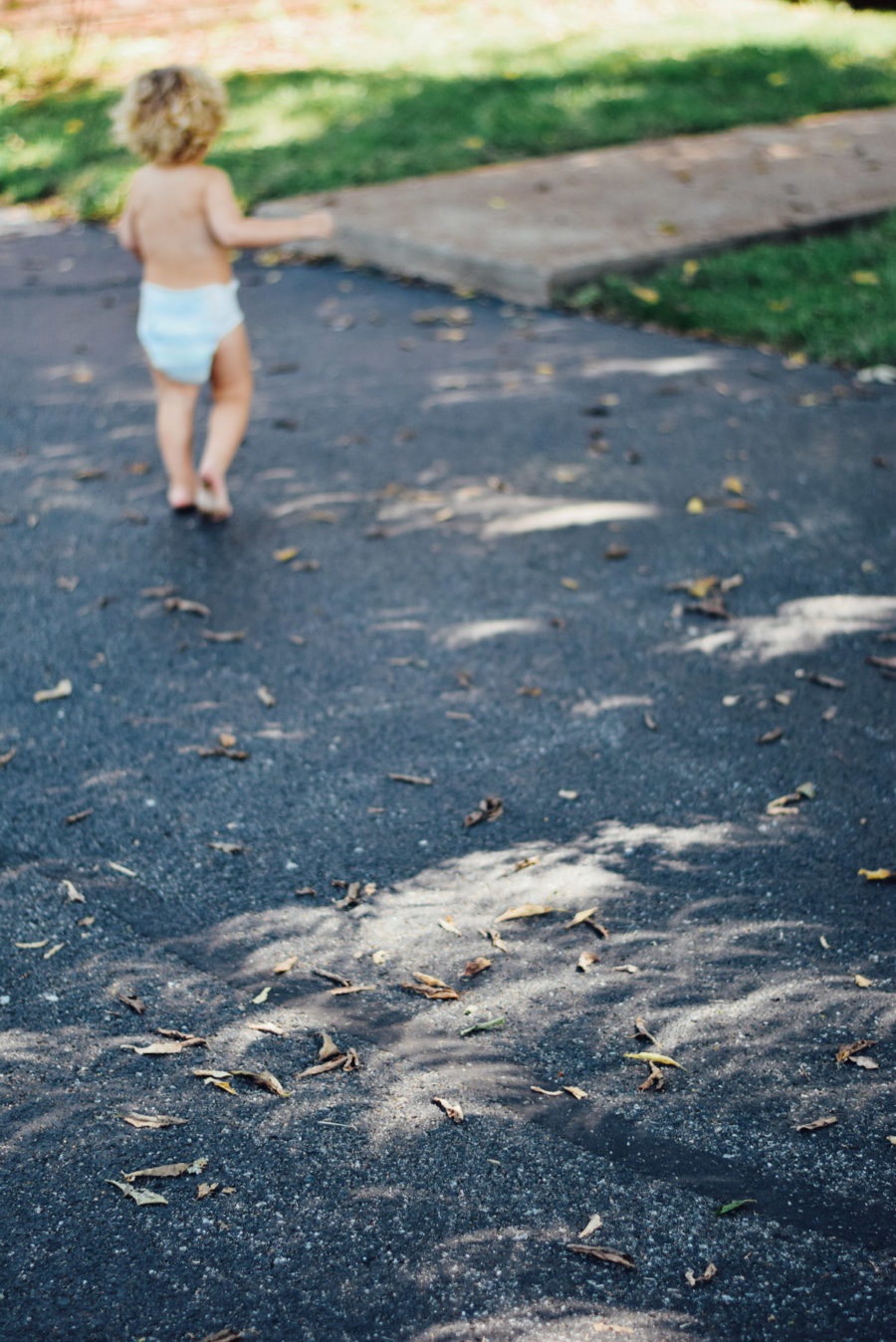 those little crescents of light were truthfully just blowing my mind.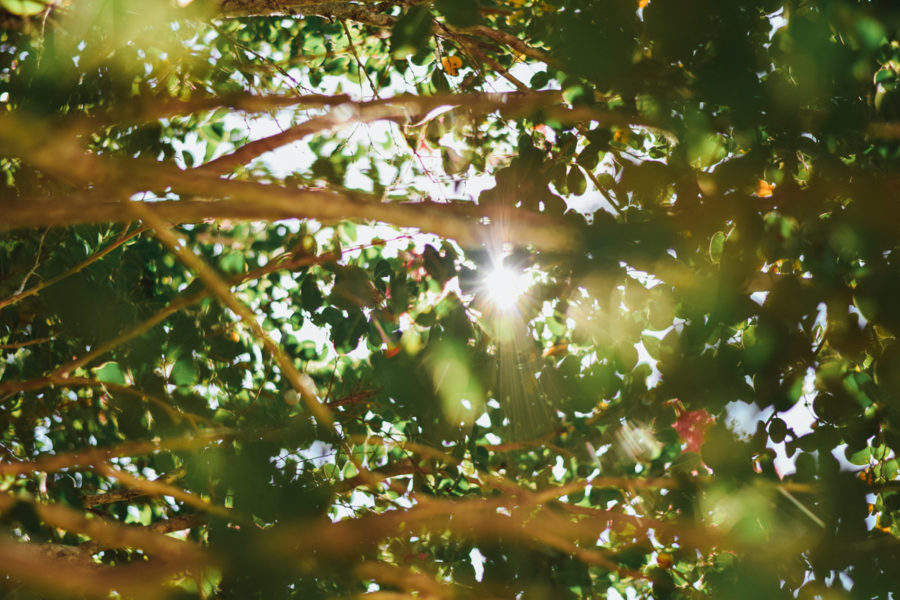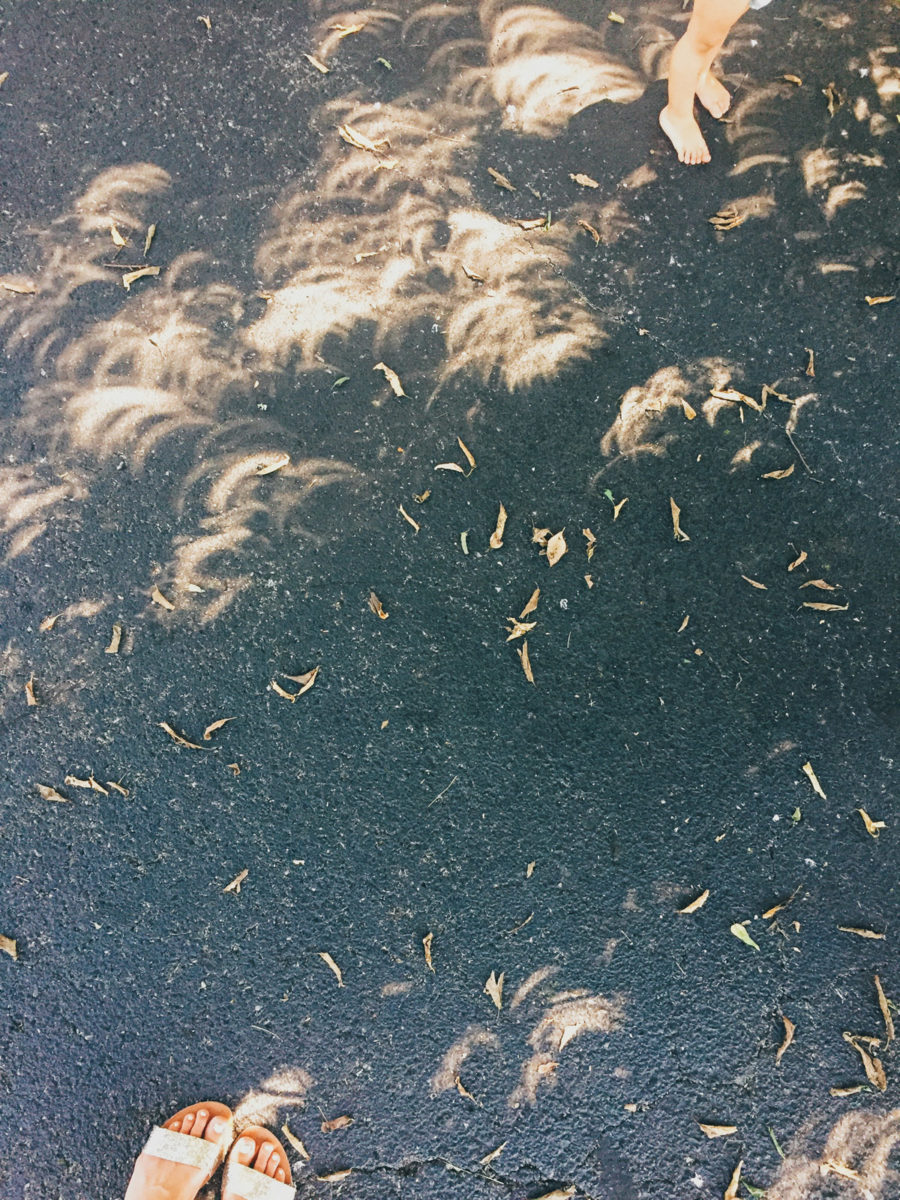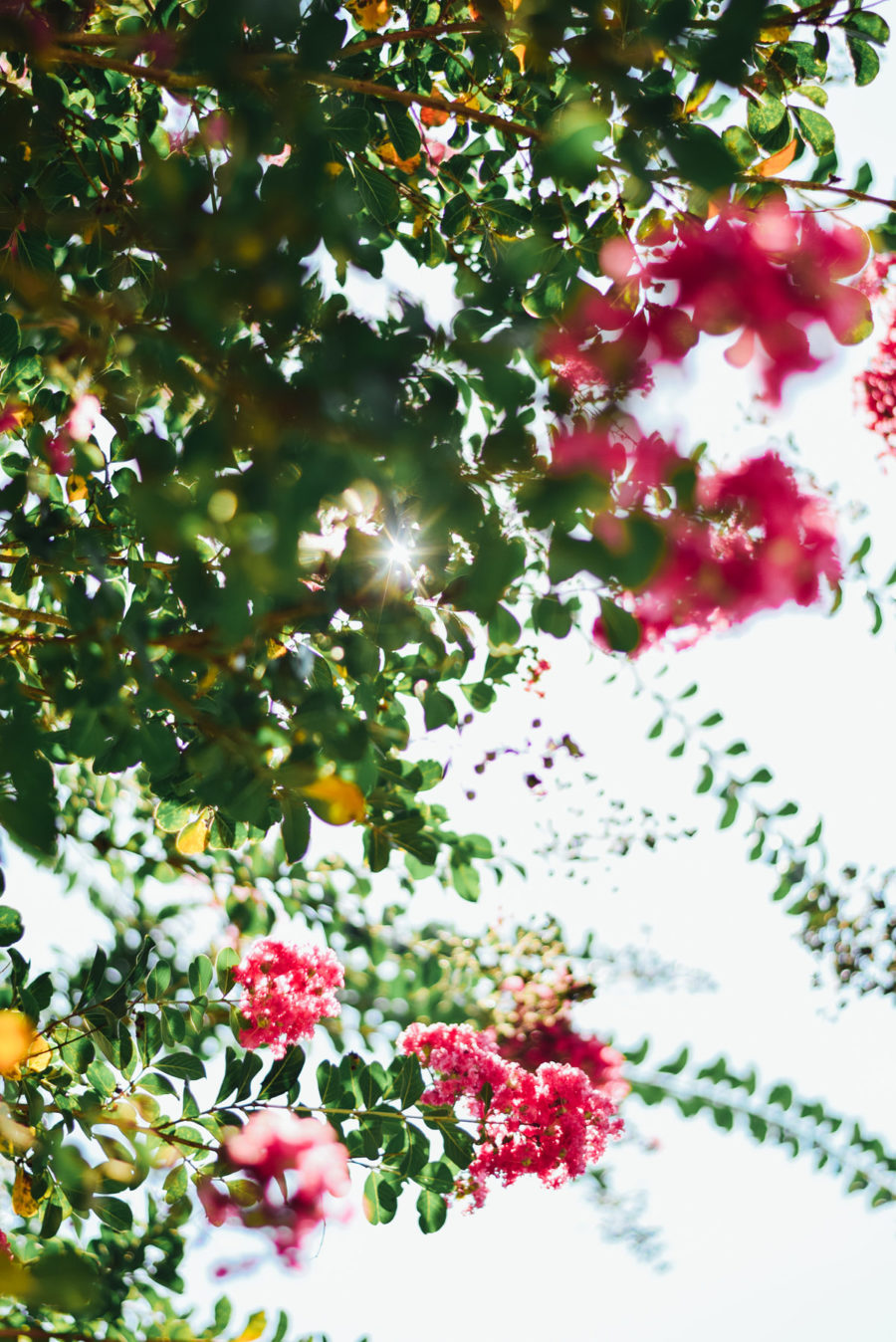 okay, as it turns out, i was totally unprepared for the event that was the eclipse! i was confused, first of all… i really thought that it was gonna be a quick 2 minute thing to experience and then we'd carry on with our lives. i mean… i'll be honest! i've been in such a fog lately, i was quite un-brittany-like about the whole thing! but i seriously just figured that it would be completely underwhelming after all the hype. on the other hand, i was also a little concerned about retinas, freak happenings, apocalypsey stuff, etc… so, part of me just kind of decided to not get too caught up in anticipating the whole thing. i tend not to have a middle speed when it comes to things like this! it's either complete sleepless obsession over things or just carrying on as usual, so…
so! so, maddalena had preschool that day. they decided to have pizza there for all the kiddos and not have the pre-schoolers watch, which i initially felt good about because, like i said, retinas! i was really paranoid about keeping the kids from looking. and heaven forbid i stand in the way of a pizza party! i don't know. in hindsight, i probably should've just kept her home, if for no other reason than concern over being separated in case of potential apocalypsey stuff. but! as it was happening, it definitely crossed my mind that she would've been bored with everyone staring at the sky for two hours. and she has had so much fun at school every day so far! i'm a solidly guilt-ridden being, though, so there's no mental win here. haha.
ANYWAY!! totality was the absolute weirdest thing literally ever! right? right?! i mean, how many times have we savored the beauty of the farm's little section of earth as the sun sets in its usual spot… everything glows in goldey hues and then darkness slowly just settles in… and this. was not. THAT! no sunset, no golden… just this odd dimming hazy effect for a while and then suddenly… exactly as scheduled! it was dark. crickets were chirping! completely completely strange!
and then… boom! carry on with life! i headed to get in the carpool line, but i definitely felt kind of off for the rest of the day. and i've noticed that i wasn't the only person that apparently felt that way!! crazy, right?! the universe! oh, the universe.
so. there it was. the eclipse! next one up… 2024!
ps. anyone else in the path of totality?! what was it like otherwise? just a little eclipsey-ness?