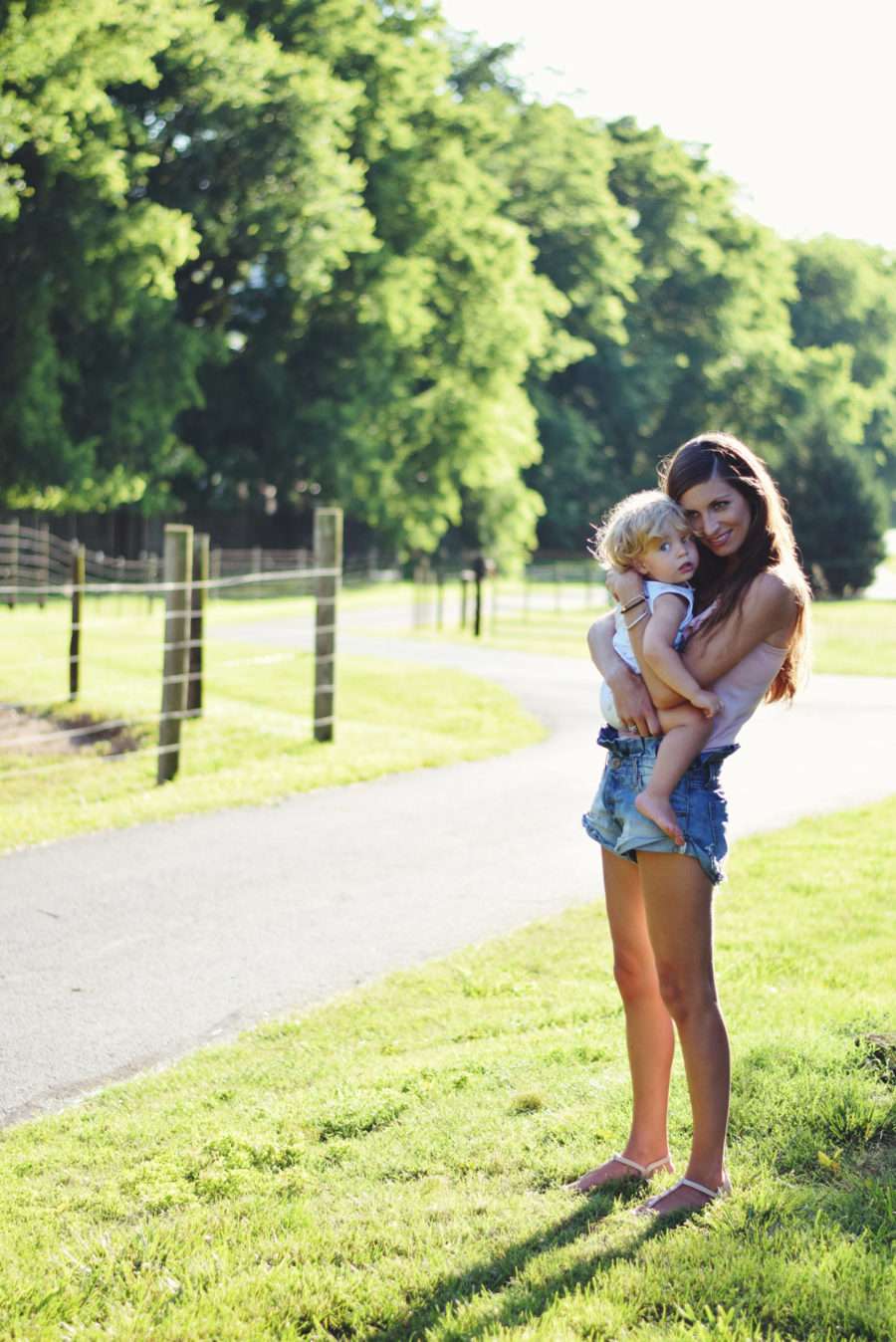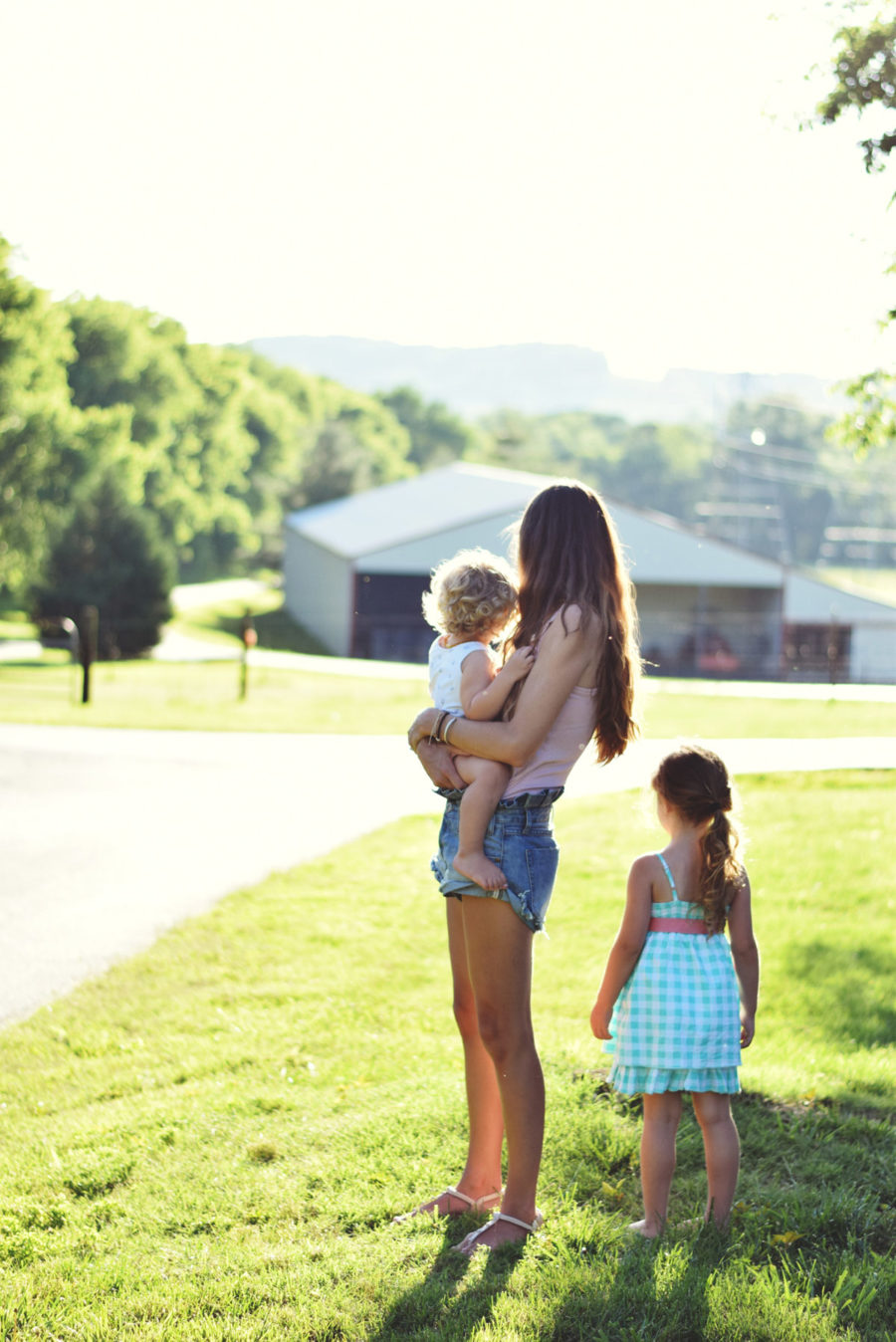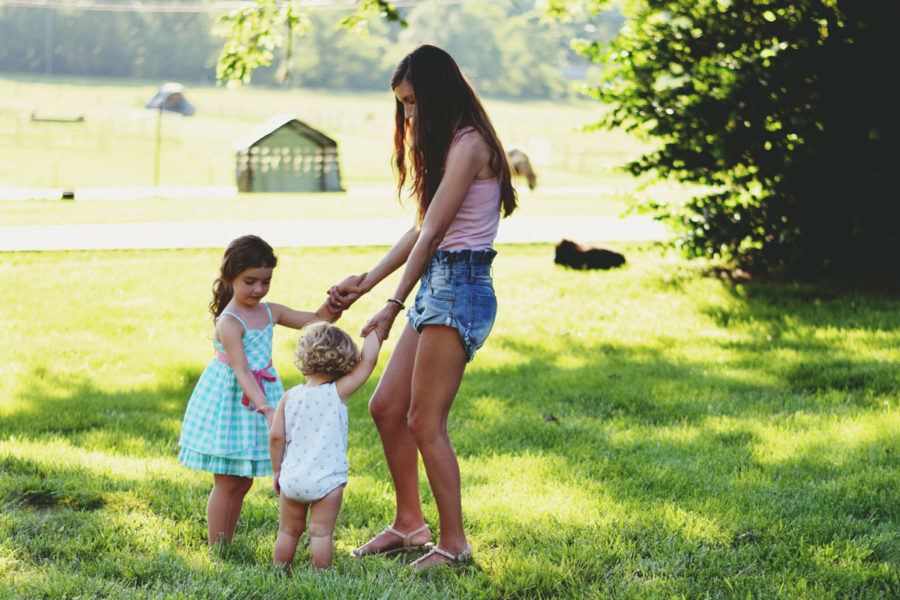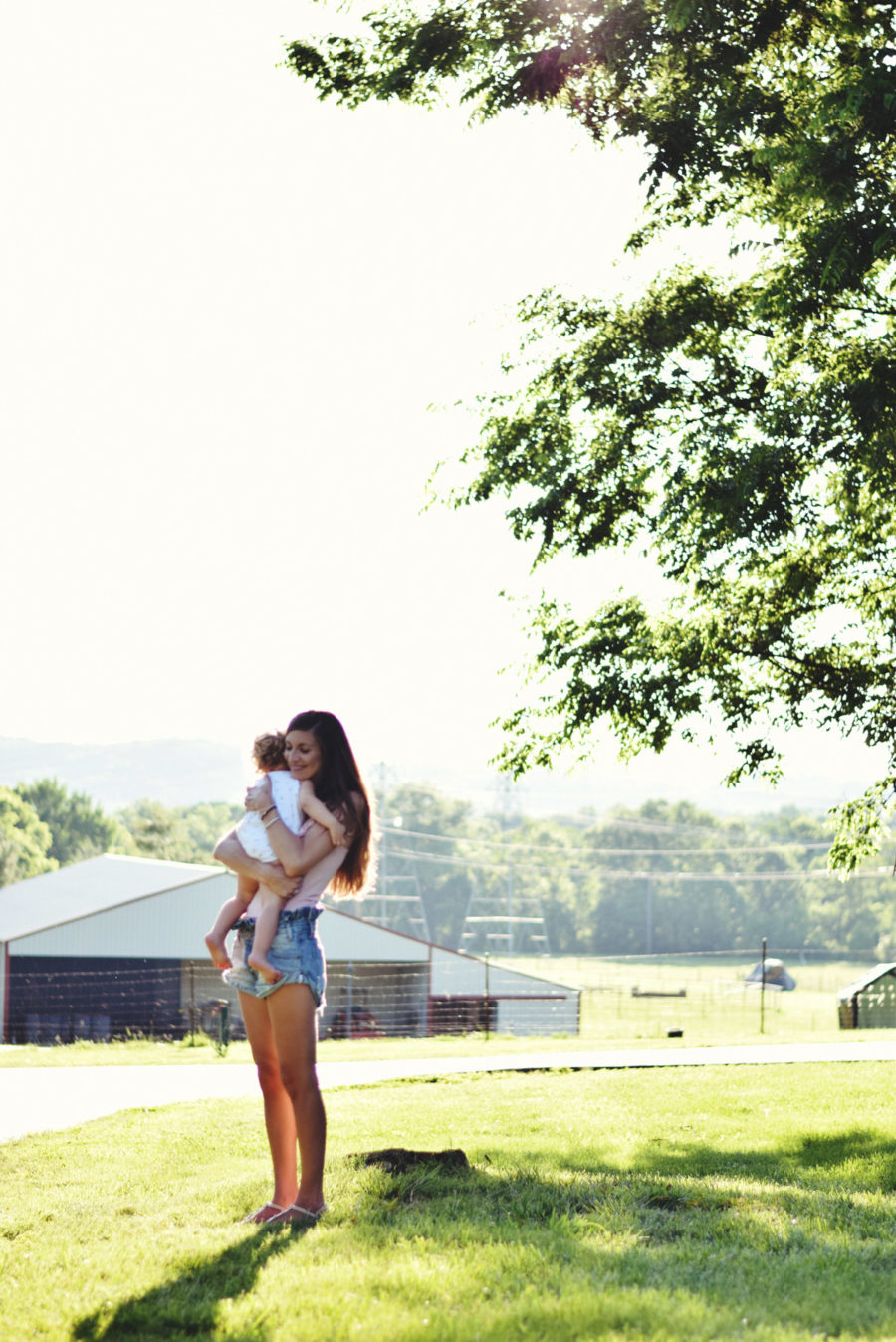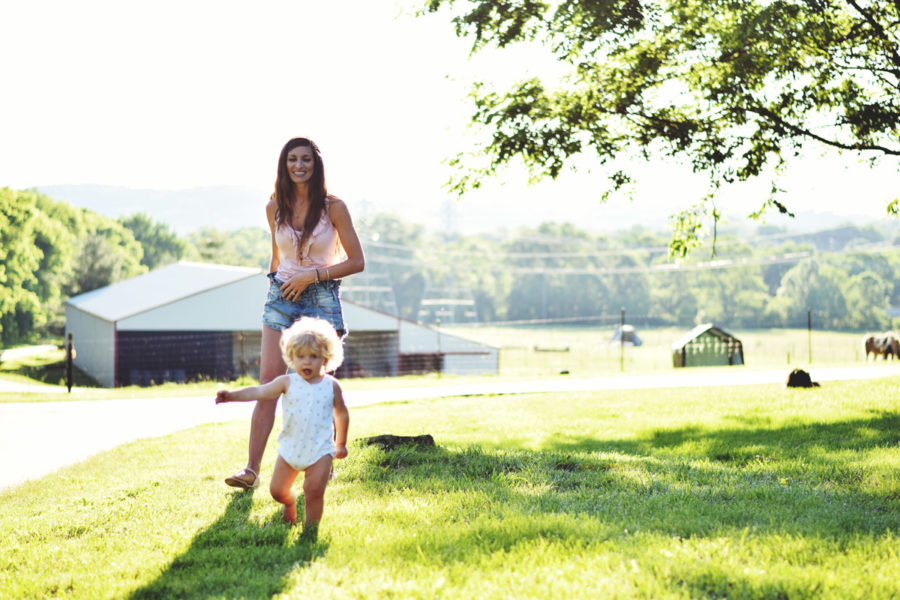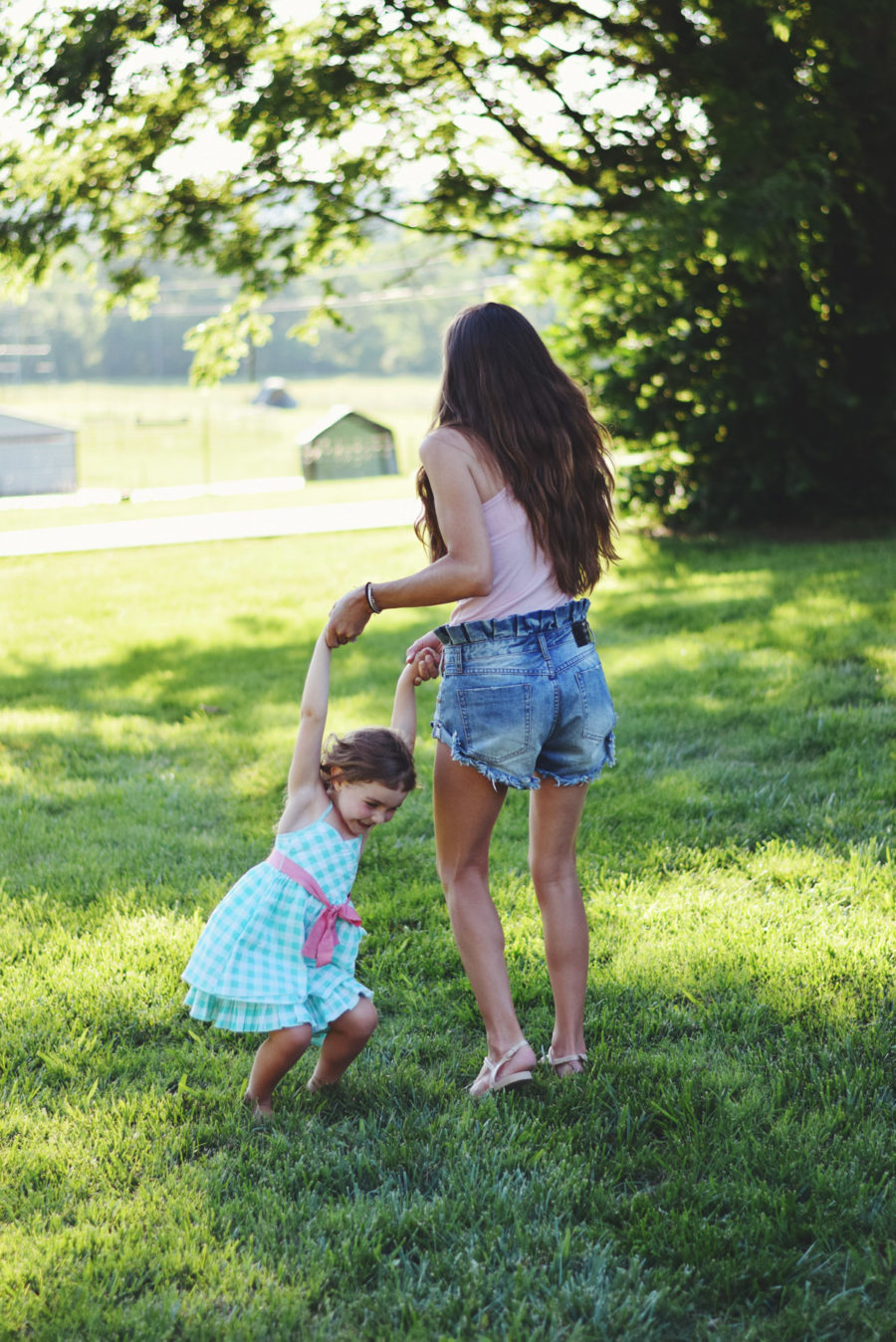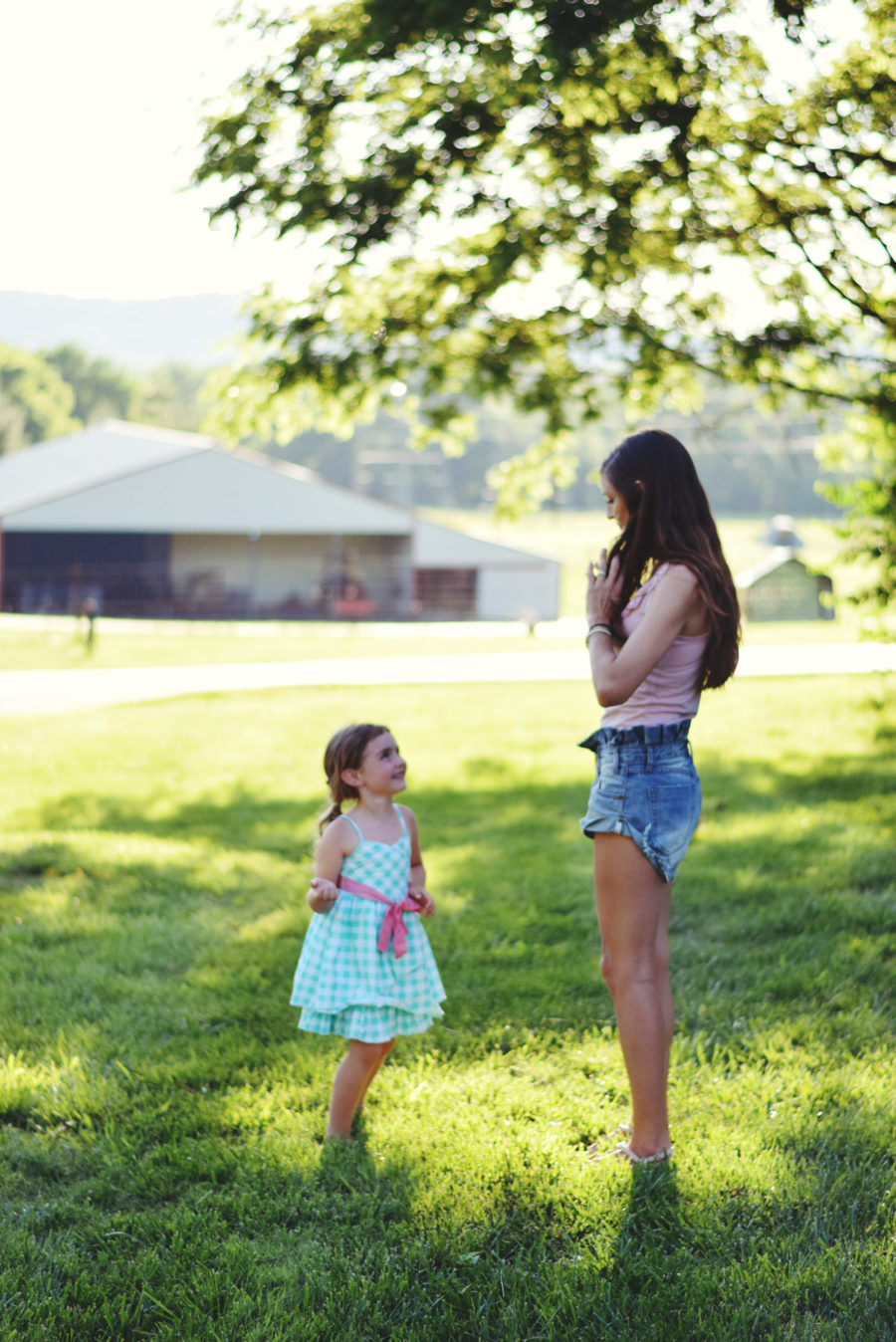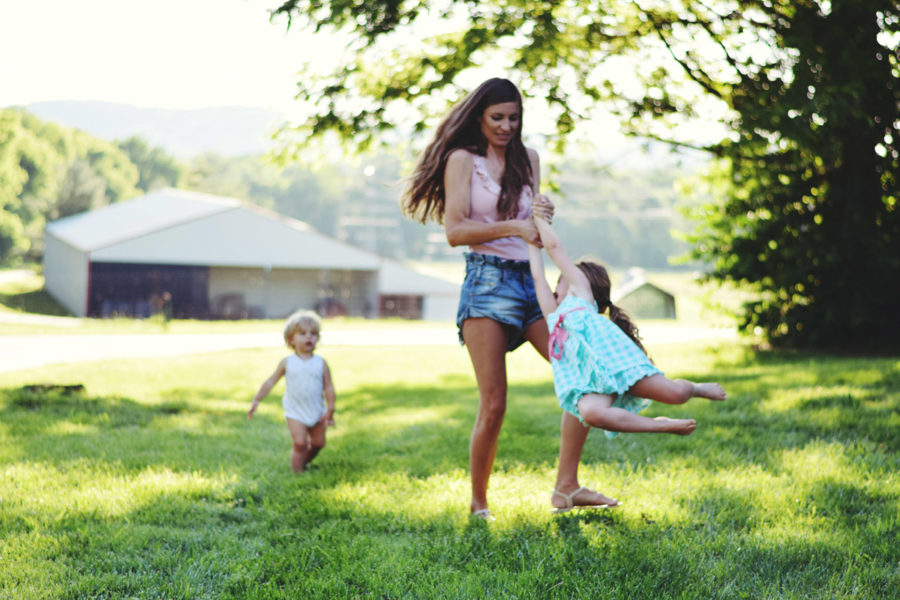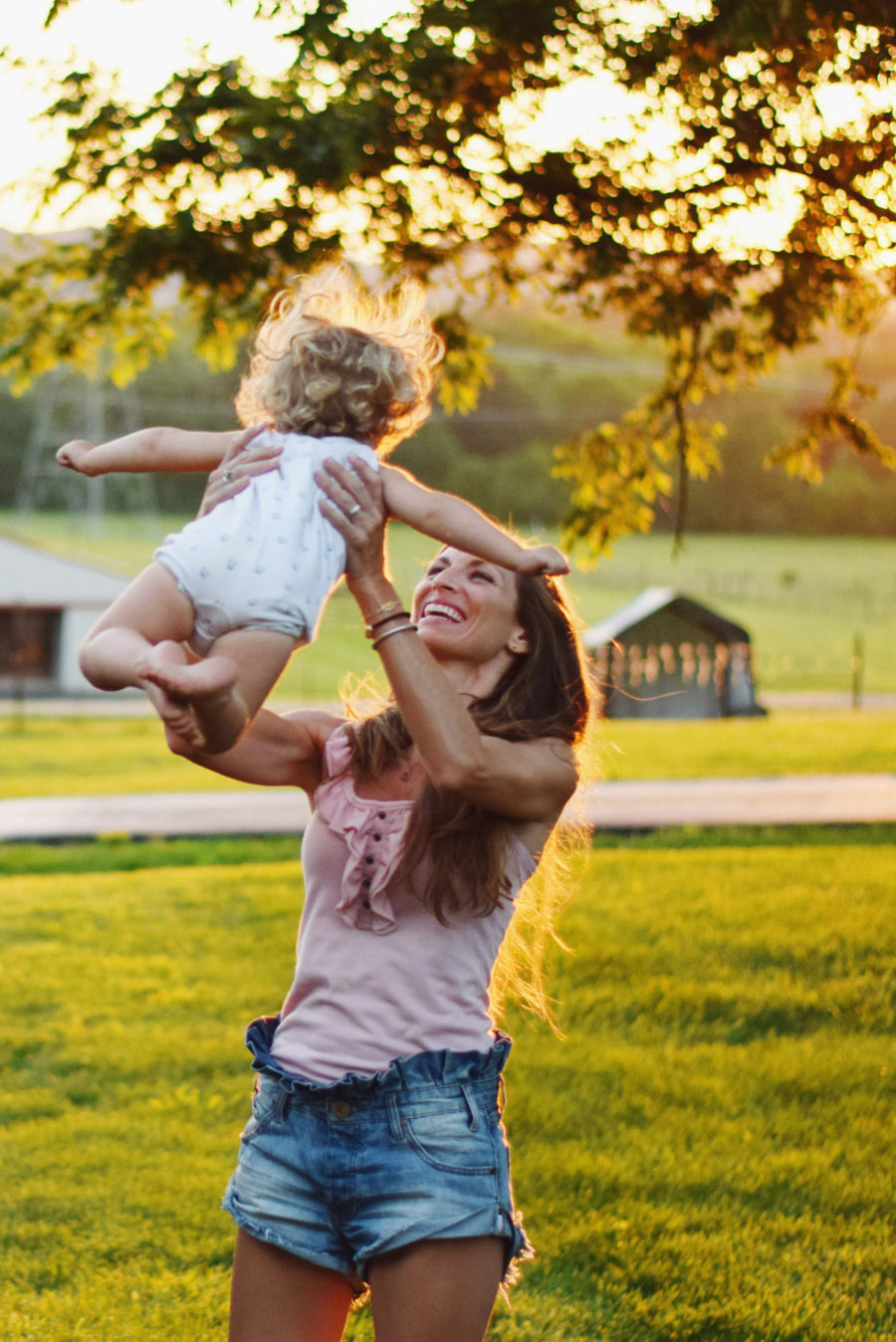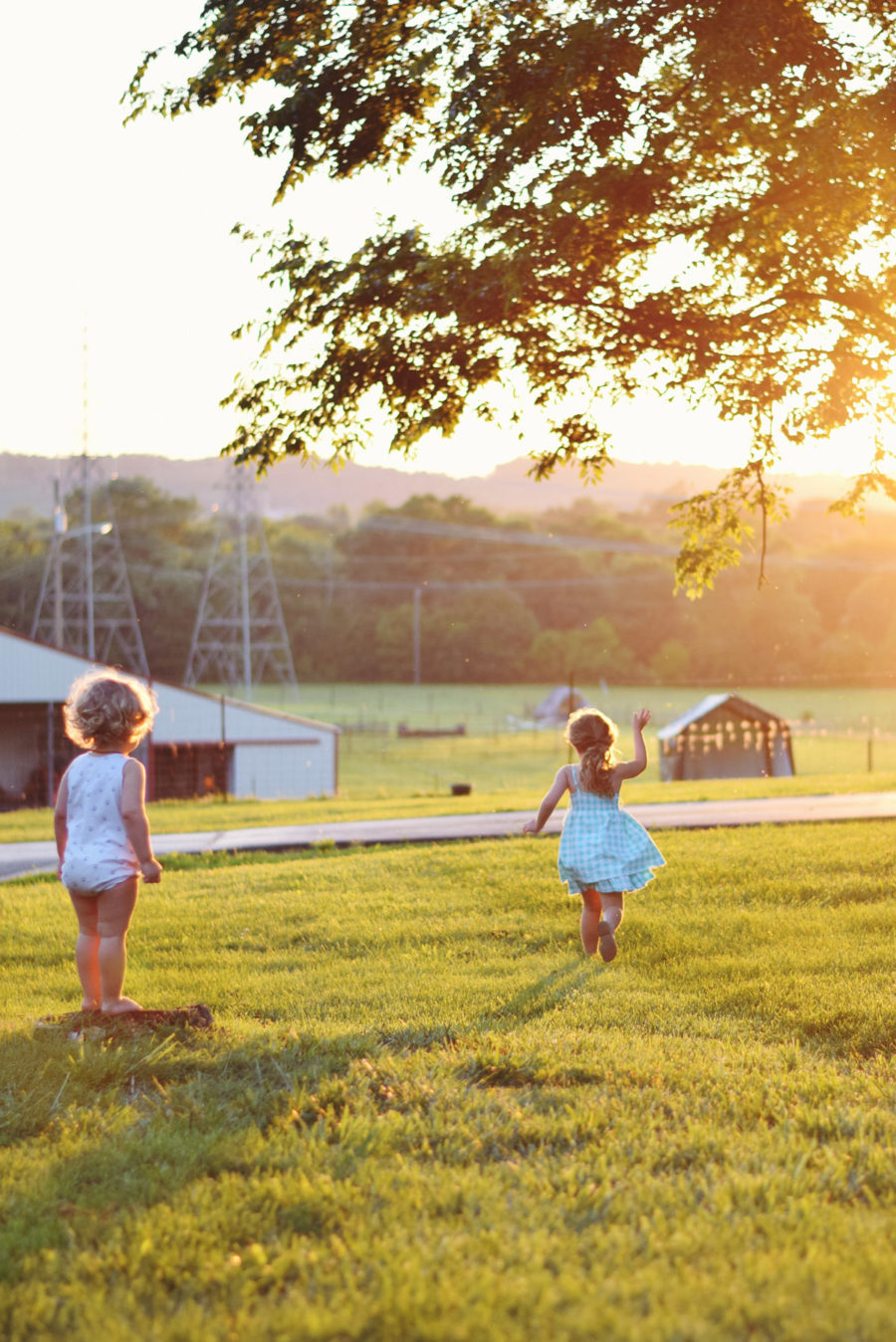 [i came back across a few more favorites from mother's day!
gosh, there's nothing better than happy little frolics in the golden sunset!]
—
last night, i tucked my sleeping baby boy into his crib… naturally, moving as slowly as possible so he didn't stir and wake back up. he takes up so much more space in there than he used to! i marveled at his sweetness as i snuck away and into my girly's room to kiss her goodnight…
…but while she was waiting for me, she'd fallen asleep. my heart broke just a bit at the loss of a final moment together in our day. as i savored her angelic little profile all snug and peaceful [a moment i pause for each and every night with both babes!], i recalled how tiny it once was, though so much the same… how much slower time used to go as she slept curled up next to me when she was teensy… and how after 5 years of solid togetherness, she'll soon be waking up bright and early to go off on her own for several hours a day, multiple days a week. my maddalena! taking that first step in truly growing up. it's funny how a "natural" part of growing up can feel like the most unnatural thing imaginable.
a few hours later, when rocco woke back up looking for me [because my babies are notoriously not great on-their-own sleepers], my first thought was to try and get him back into his crib. to create good habits! [sure, because that's been working well these last 2 years!] to work toward structure! time has gone much faster through his babyhood. it's been slightly more chaotic, with fewer of those quiet, sacred moments that maddalena and i got together… but we've always had our late night cuddles, just us, and i am so thankful!
i grabbed him out of his crib before he could scream loud enough to wake the neighbors, 😉 and immediately, he was content and settled into my shoulder. he normally doesn't love laying his head on my shoulder… it's not quite pillowy enough for his liking! but this time he did, the weight of his whole little body so warm and wonderful. i stood there a moment before it hit me as it does so so often these days… life is just too short… truly too short! so, i snuggled that boy up the stairs and to the sofa where he could snooze happily next to me until i was ready to get in bed. those fleeting moments are always inevitably some of my favorites.
and slowly but surely, he's going through a big transition, too… he's fiiinally weaning… and hating every second of it, let me tell you! it's throwing him for a loop, but it's also happening quite naturally. and that's good, right! that's good. it also reminds me how quickly two years can go by. all of those peaceful, settling, recharging moments… times i've spent savoring, cuddling, praying, thinking, resting… will soon be an official part of the past.
you know, i've always noticed this subtle little look that older folks give when they see a young mom with their little ones. often we'll be out at the grocery store when someone from a previous generation catches sight of us and stops to make a sweet or funny comment… and when i look at them to respond, i see it: years of their own distant memories flashing before their eyes. they can remember it like it was yesterday, yet it's all so far away. they'll sometimes mention their own grown children, and give a final little smile before slowly carrying on, my traveling circus having stirred up a little something wistful inside them. that will be me one day, i *almost* let myself think… but i tend to push it aside. not today, unnecessary sentiment! no time for that today.
being my babies' person has been my favorite thing ever over these last 5 years. even when i feel like the rattiest, most cracked-out looking, old hag from the streets… still, life with them! it's purposeful and joyful and rewarding… all things i needed so much in my life before they were born. as time goes on, they remain some of my favorite little humans to be with morning and night [good thing, too! imagine if i felt otherwise? haha. but oh, how i especially love the part of the night when i get to know that all my loved ones are peacefully snug safely in my nest! :)]. and sure, there are times when i want to think they're just fine if i potentially take an hour to do something for myself a few times in half a decade… but most of the time, i'm truly loving where we are, when we are there. and these ages!! 2 and 5… best ages ever. they are both such fun to play and talk and just do life with. and then, when i'm alone with my thoughts late at night, i realize… i'm not so ready for it all to change.
it feels like just yesterday that maddalena was so so tiny.
it feels like just yesterday she was rocco's age and i thought… she really needs a sibling! a little best friend to adventure through life with.
it feels like just yesterday that rocco was born. i was both sooo in love and thrilled to have him! and simultaneously crushed every time maddalena visited and then walked back out the door.
it feels like just yesterday that i sat awake with my baby boy in the wee hours… feeling like i could fall right over, yet still completely and totally charmed by my little 4am snuggle buddy.
it feels like just yesterday that i cried packing up all of their things out of their very first little bedrooms, hoping our new house would be a good fit for them both.
it feels like just yesterday that this summer began! my babies with their little feet running through the grass together! best friends, just like i'd imagined.
…but here we are rounding out another little chapter. a chapter i'm going to spend the next two weeks soaking up like crazy. i'll probably actually be crazy, sure! but we're going to swim. and eat… ice cream! i'm going to let them watch the heck out of their morning shows. and do crafts. and visit friends. i'm going to hold and snuggle them all they'll let me. and take photos. and most of all, be present.
and then… i'm going to put my freaking big girl pants on… [maybe some fav leggings? who can say just yet?] and power on to the next little chapter. i'll remind myself that this is life, this is how it works… it doesn't get easier, you just get stronger. and if there's anything my sweet little ones deserve, it's a confident, smiling mama to usher them through their life phases!
[also, school shopping is totally something to get excited about!]
so, in summary… send wine! just kidding. come visit me with wine! just kidding, again. i'll provide the wine! i just like company. 🙂
xoxoxo