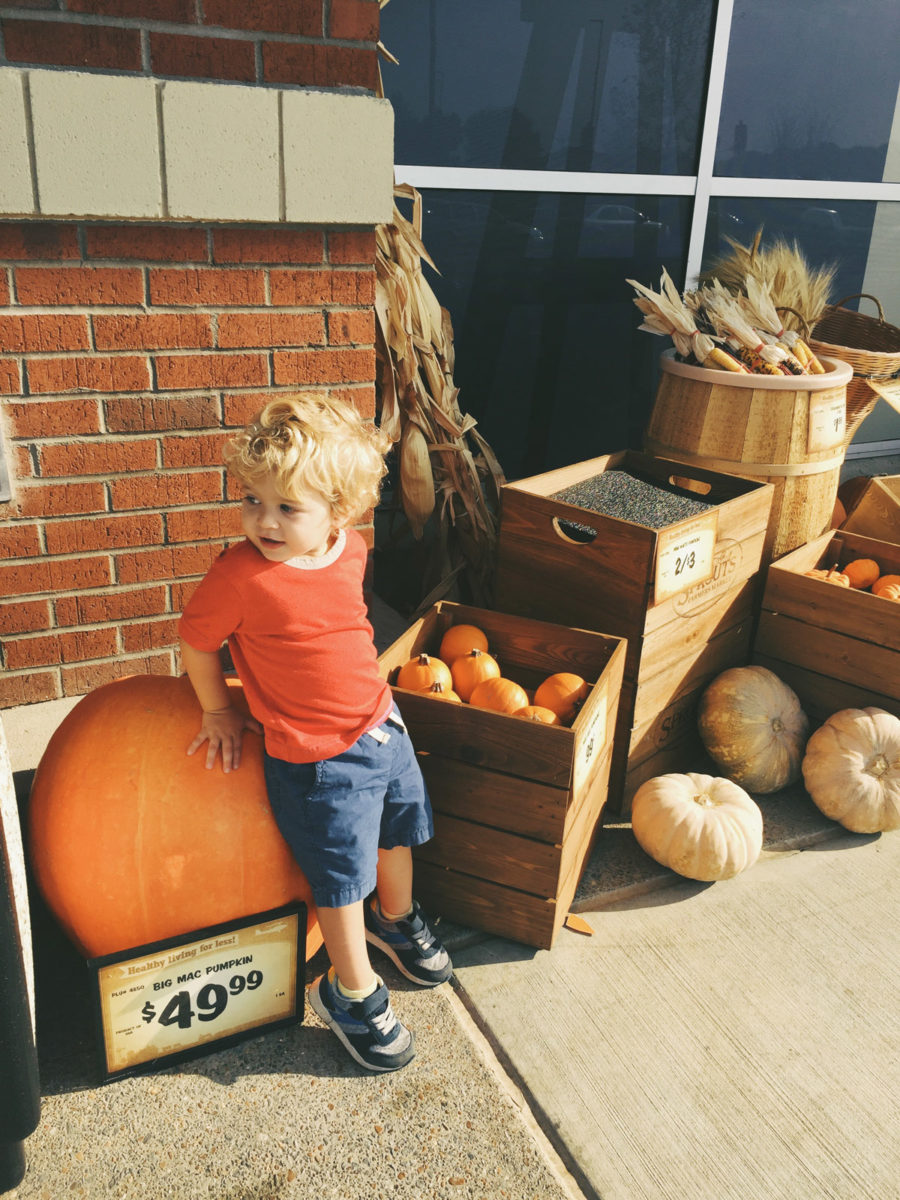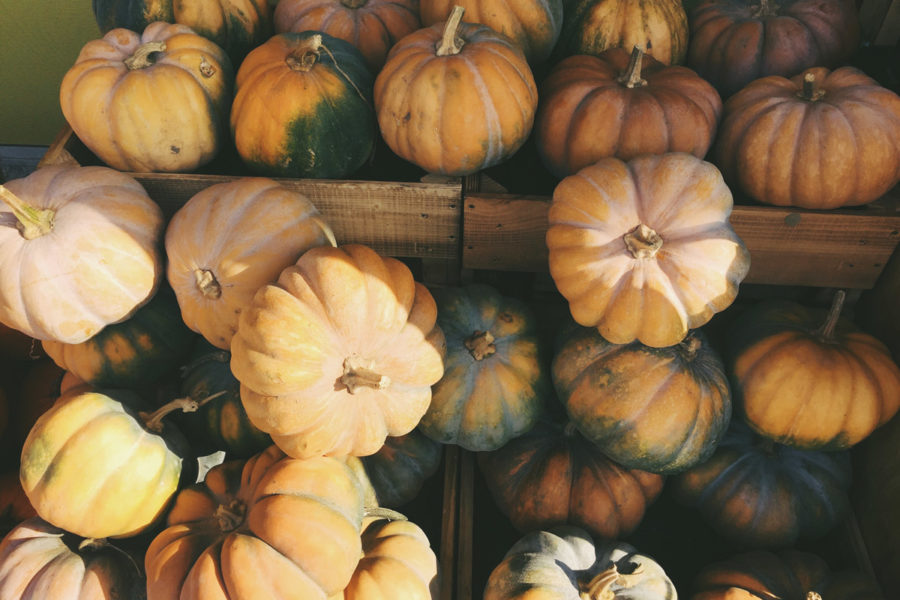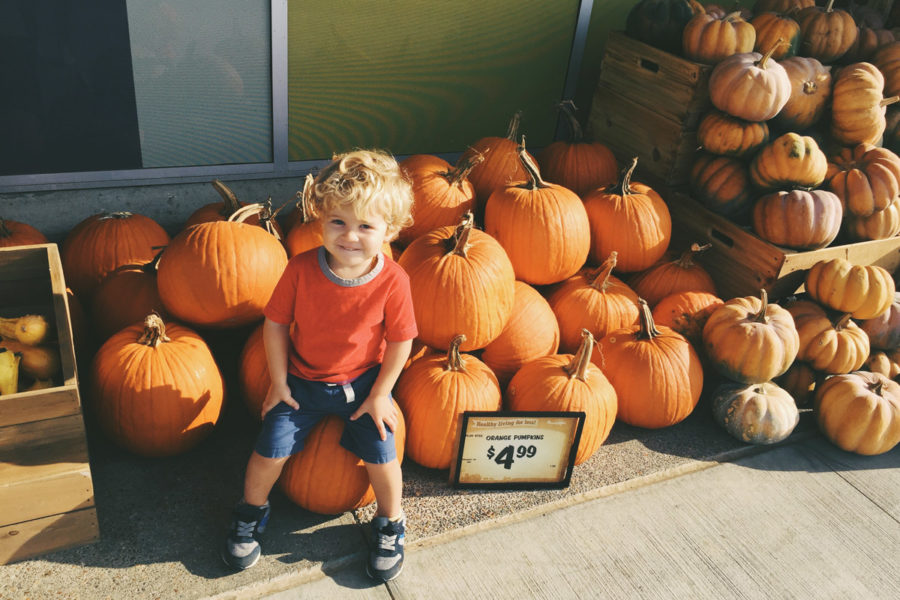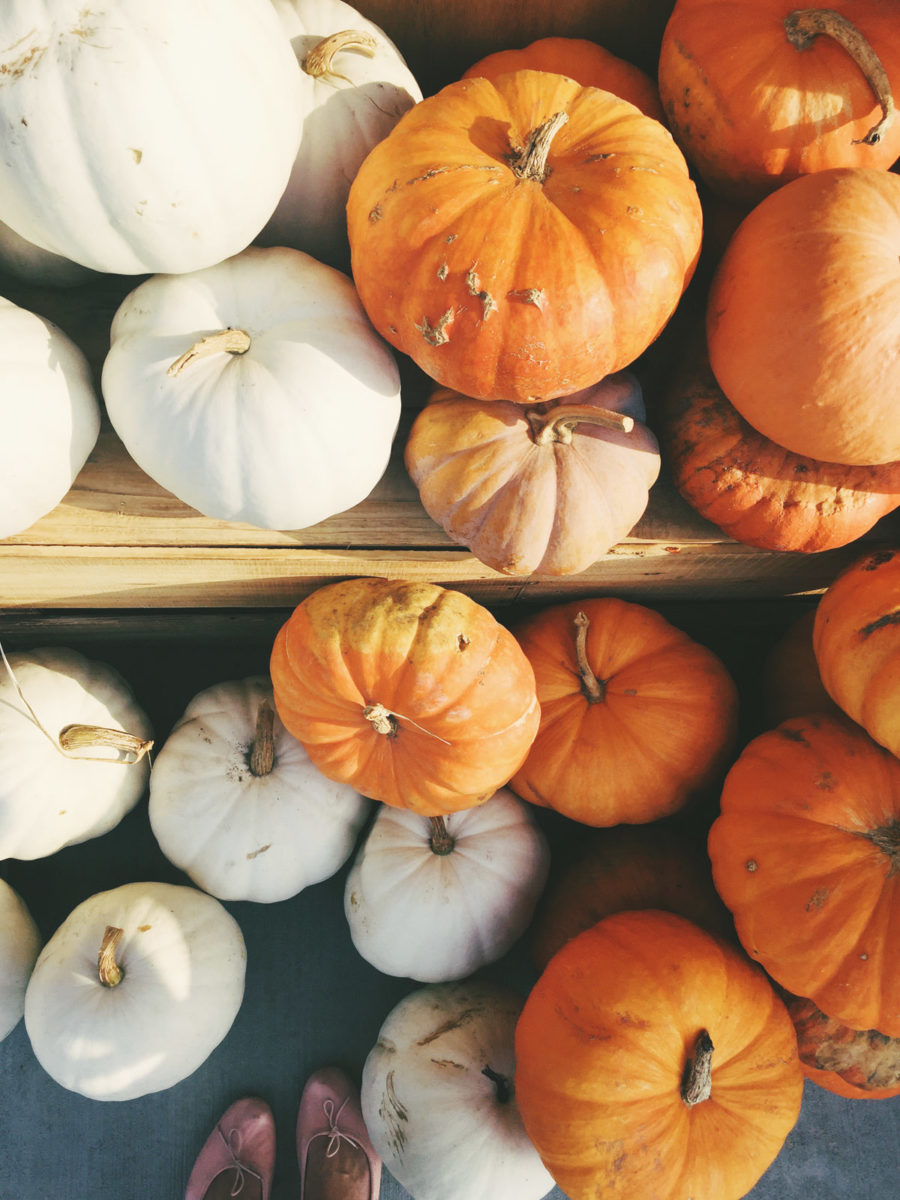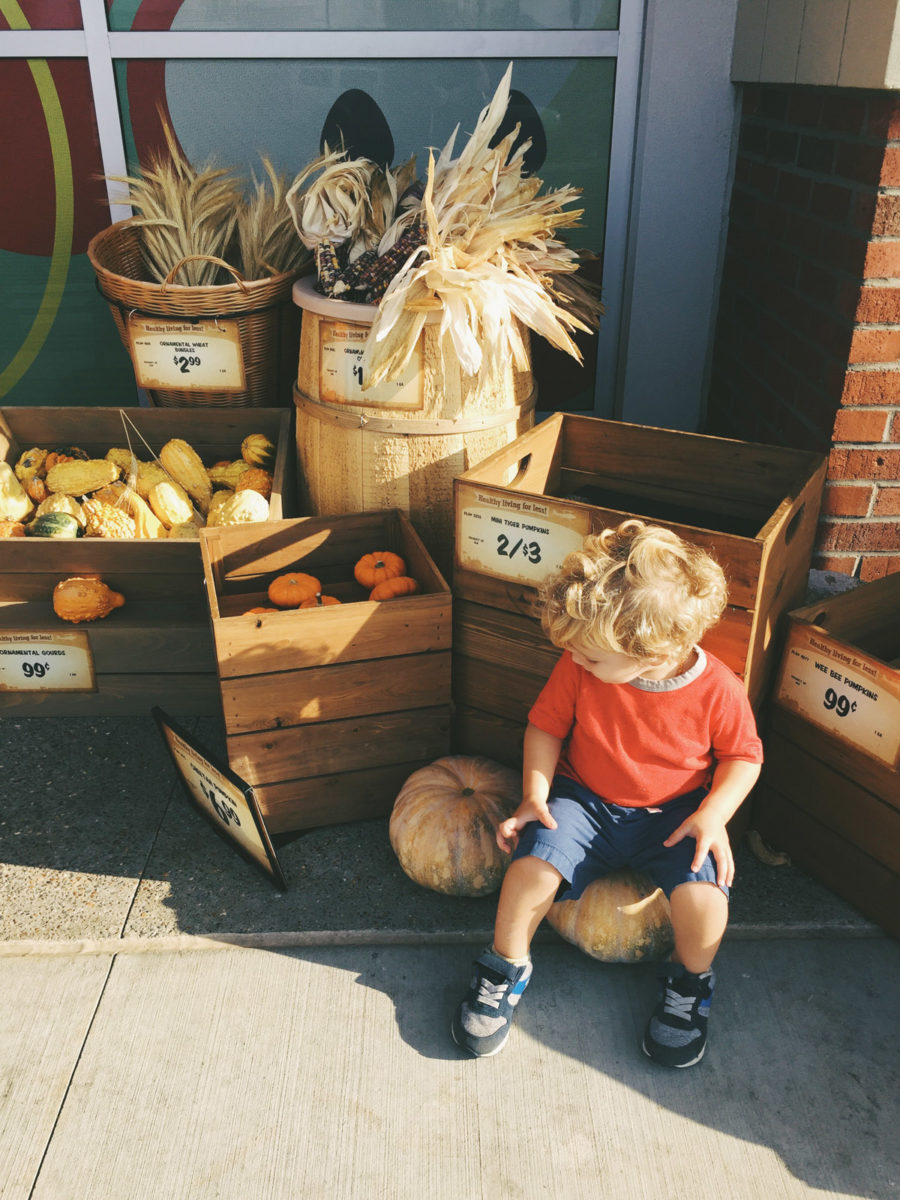 on wednesday, baby boy sat on ALL the pumpkins, and fall was almost here!
lawdy, it's been a season! and i maybe don't really even know if i'm talking about this past summer, this past year, or this past decade, but pour me somethin' strong and infuse the air with something cinnamony, i say!!! i'm in the market for some pretty, white, faux pumpkins this year for craft and decor purposes. i've already got my ceramic pumpkins out on the dining room table, and it's not eeeven october!!! full speed ahead! [except, let's pump those breaks before daylight savings because my insides will die, and i'm just not prepped for that.]
anyway!!!! i'm gonna go ahead and admit that i spent a good amount of time a few nights ago watching a really low quality video of a guy with long hair describing proper care of venus flytraps on youtube. did you ever have one of those as a kid?! so crazy! so… now that we're out in the open about that… [—> ME.]
i can't EVEN with this: luda rapping llama llama. i've only dreamed of a personal luda interlude in my own life. this comes close? i might add that maddalena *hates* llama llama red pajama because his mother insists that he stay in his own bed while she goes elsewhere [ahem… to the kitchen]. attachment disorders run hard around here. haha. but seriously, i can't stop replaying this!!
fav leggings but with added beauty and on sale… love! need!
does anybody own a tuft & needle mattress?! we're going to be in the market for a new king sized mattress soon, so we've been researching. our current mattress is just no good at this point, since after just a few years it created these huge permanent indentions where we sleep! it's seriously like we sleep in individual mattress ditches every night! we looove having a king size, though!
mayyybe using this for reference from here on out… [like i need more growing green things!] some of jojo's fav plants.
i've gotten this wine book for both my sissy and my daddy, and it's seriously the cutest!
current status: teaching rocco how to eat a corndog, sipping my third cup of joe – even though last night i totally decided i'll stick to one cup every morning. woops. forgot? aaaand my la la land soundtrack on spotify has now wandered off to become some kind of lovely showtune/jazz mix and it's putting me in the mood for… i don't know! something! some kind of fall fulfillment. like… getting coffee out in public! or perhaps a nice sweater purchase! soon, a stroll through cheekwood! oooh, an evening with a blanket and book sounds picturesque, doesn't it? or all else fails, a when harry met sally viewing! [because after 15 years of regular viewings, it still never gets old to me!!!]
and sooo… HAPPY FALL!!