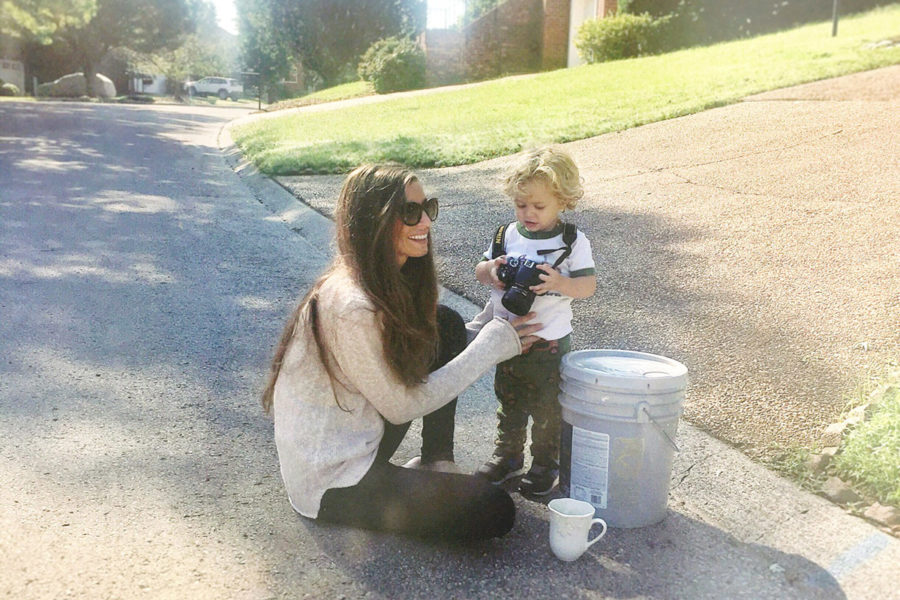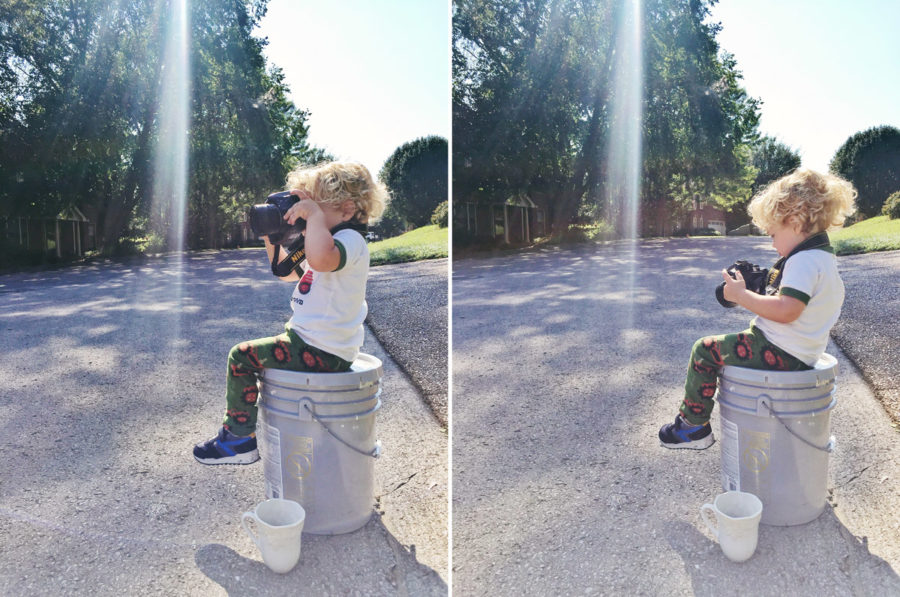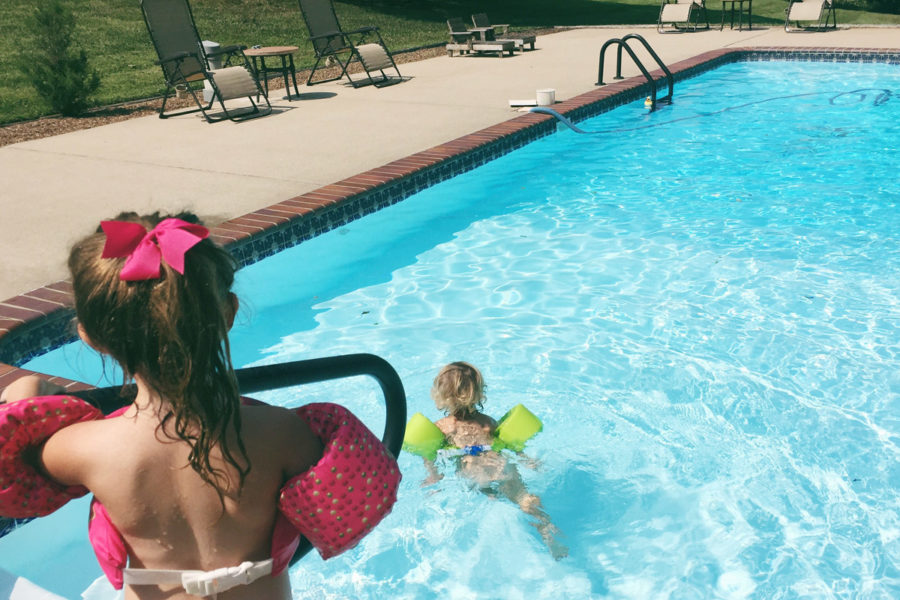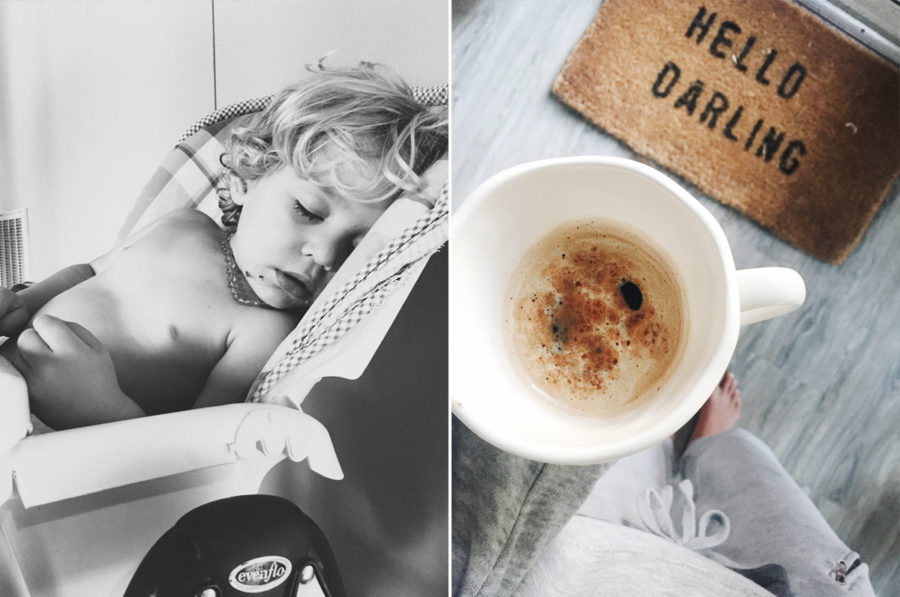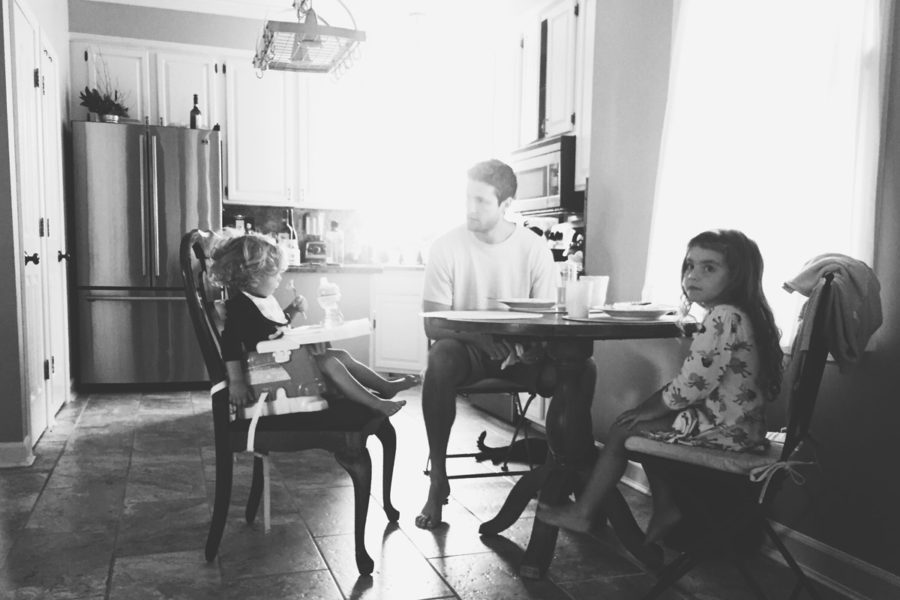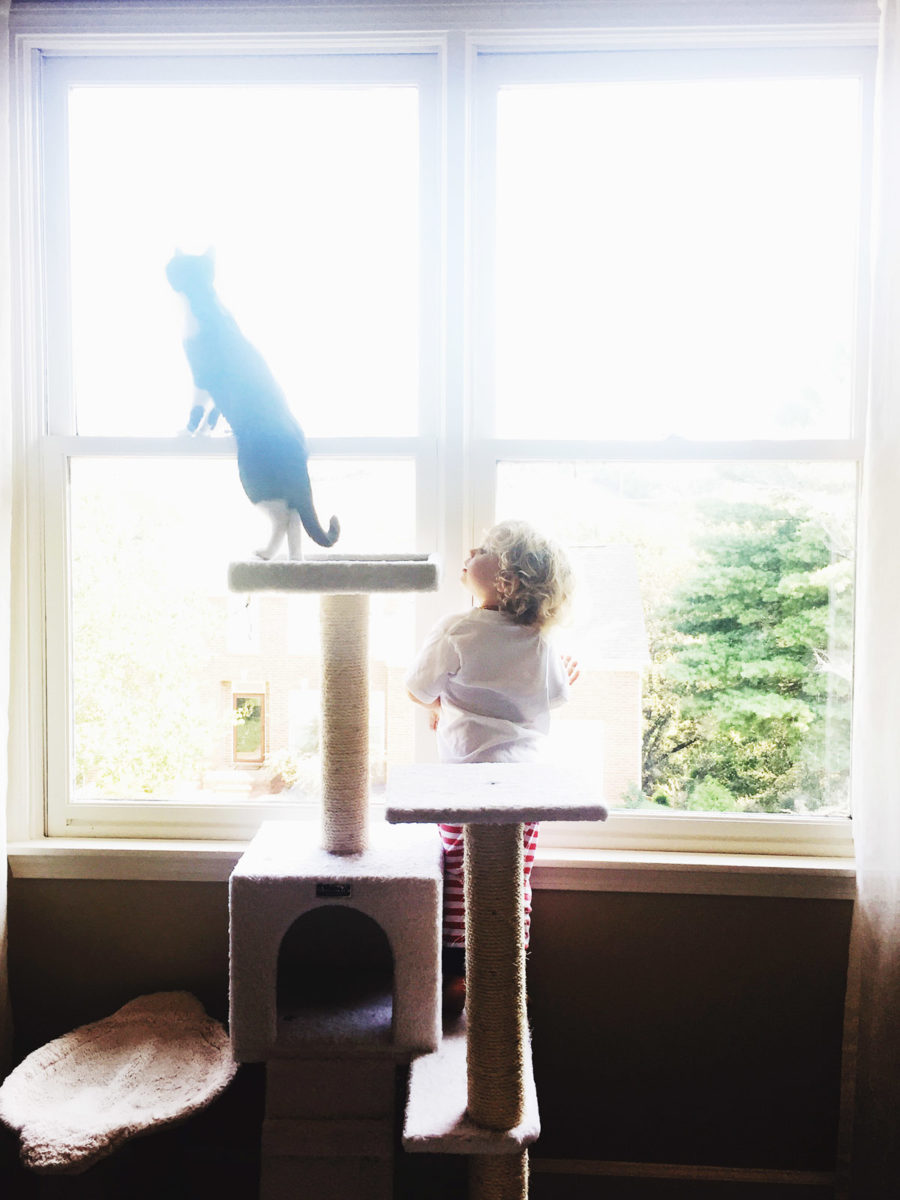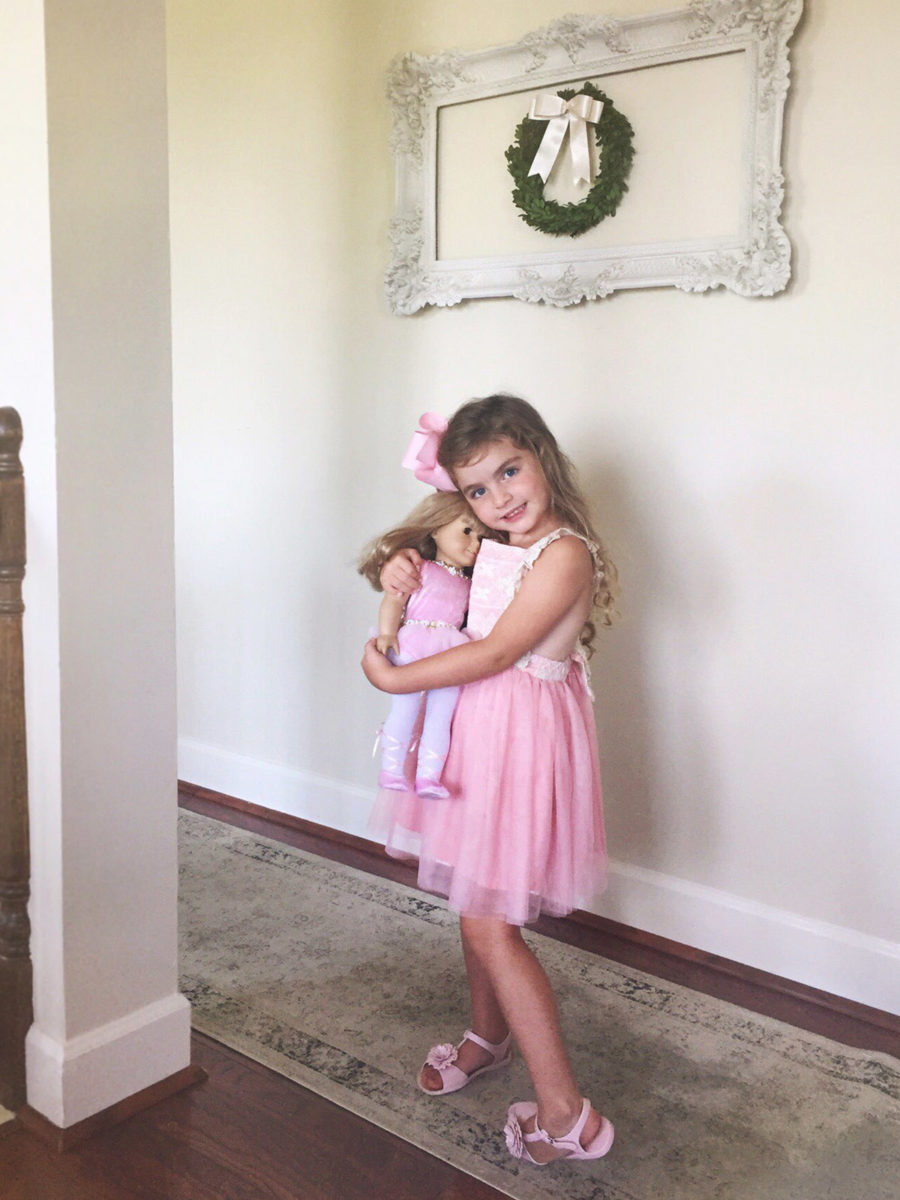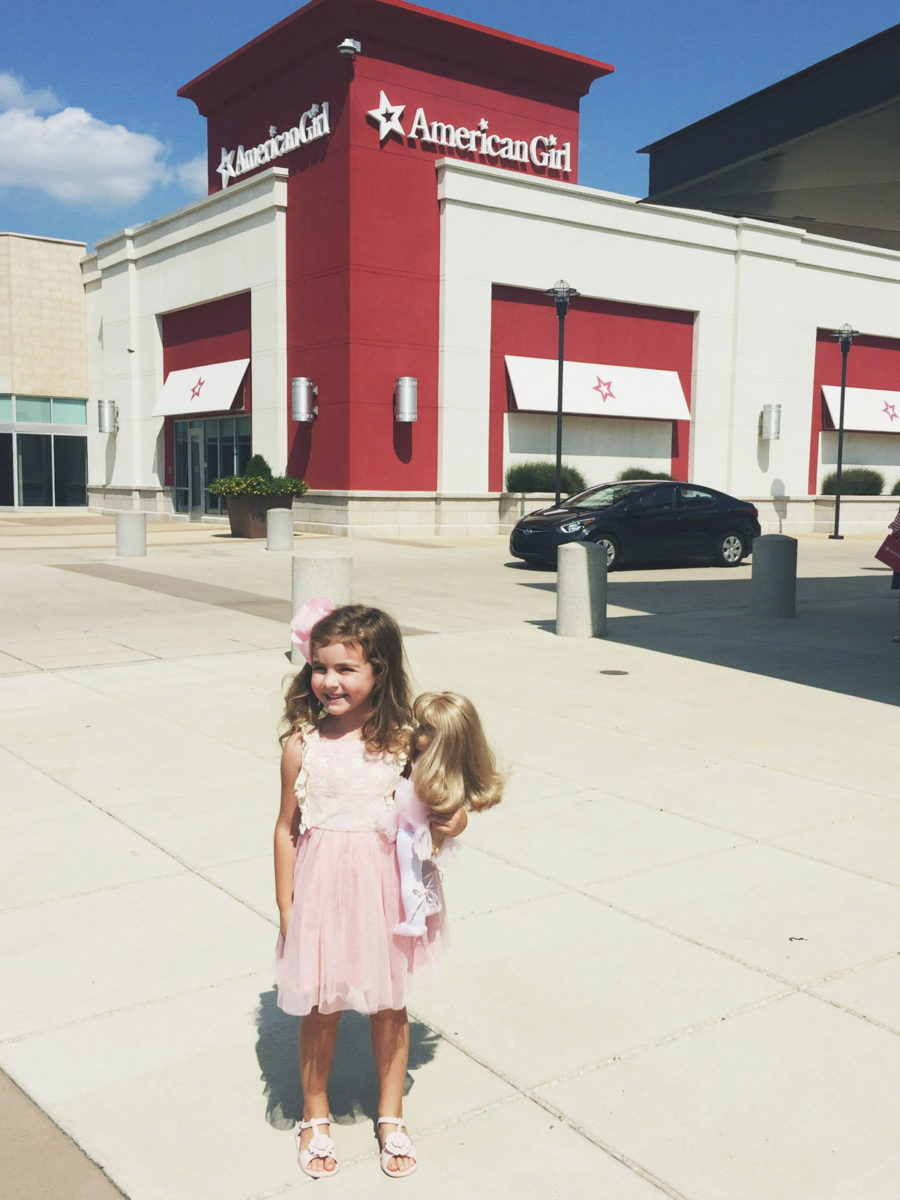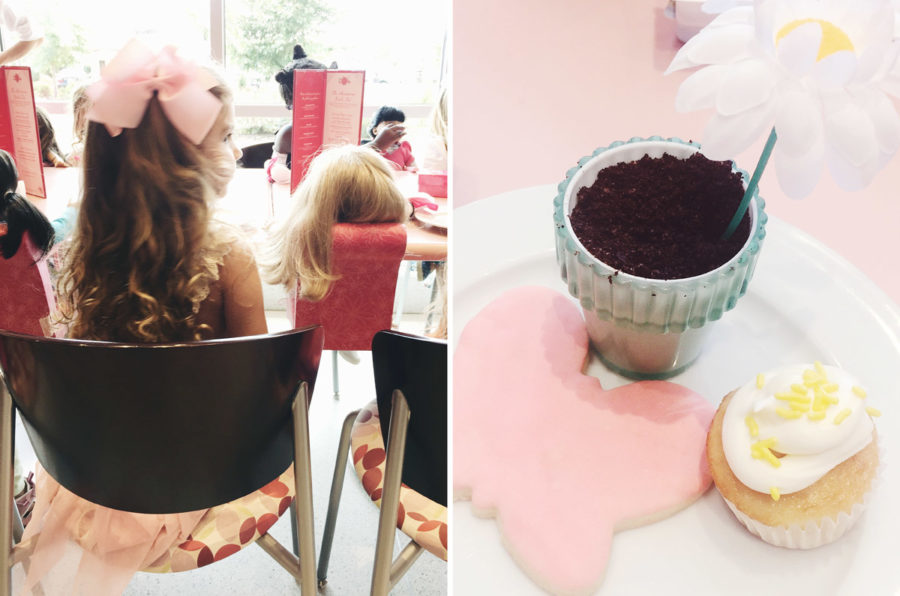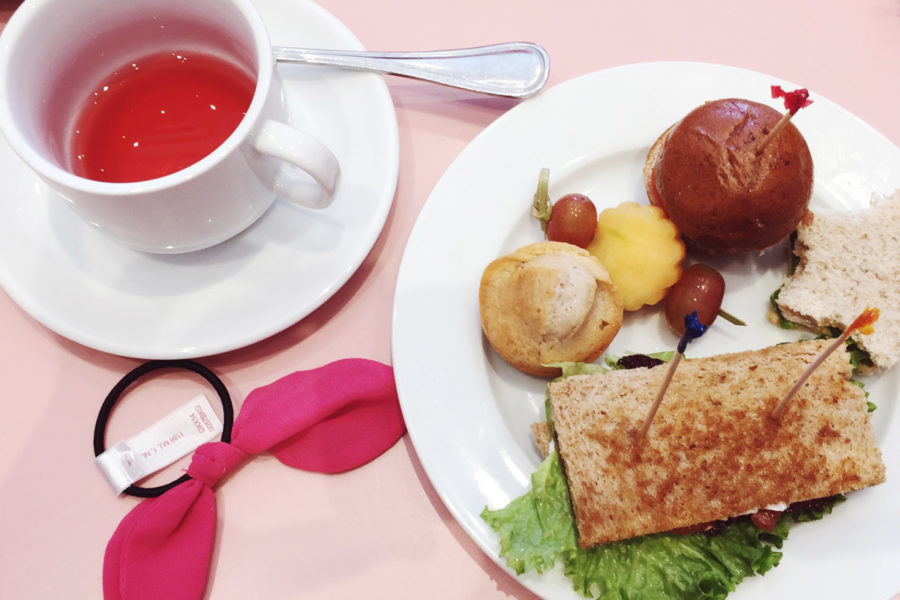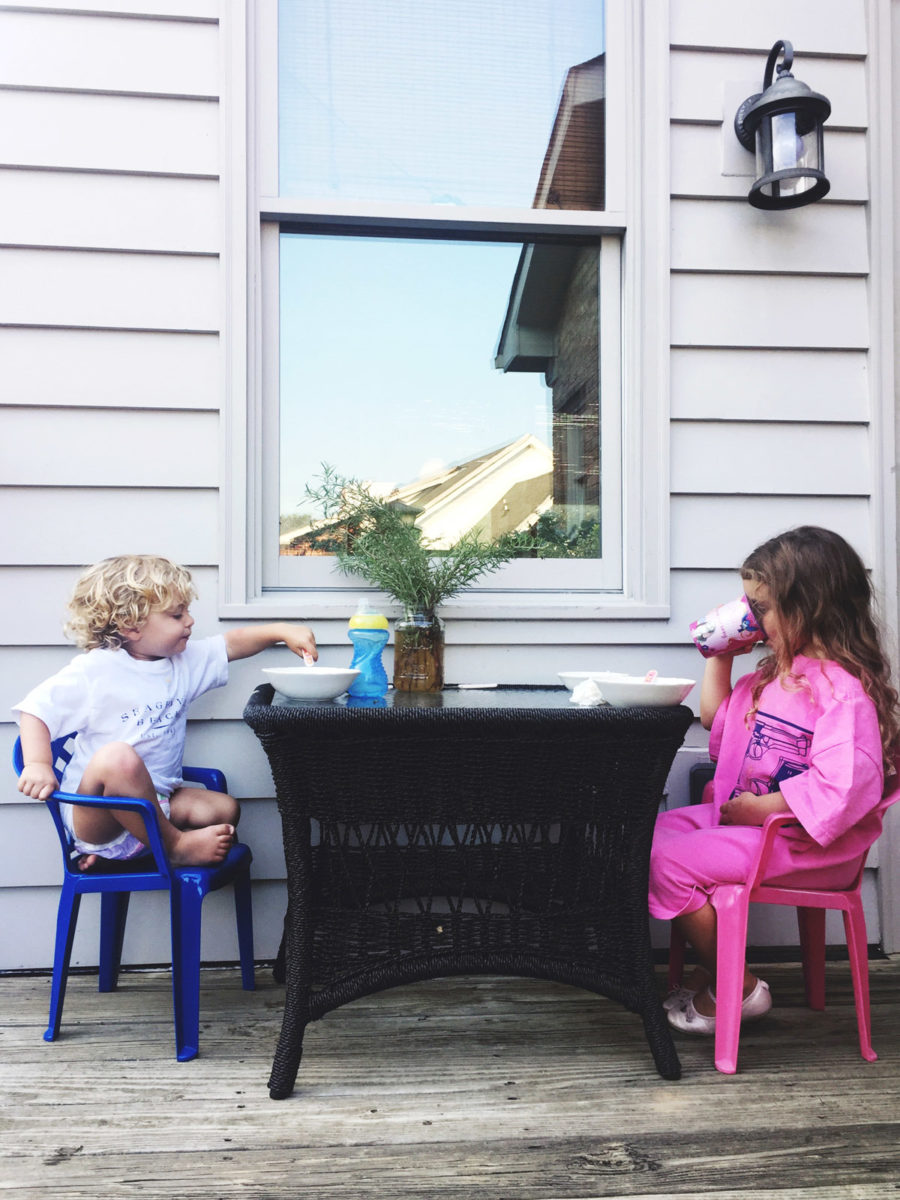 …the kiddos rode bikies on chilly mornings… and might it just be noted that i'm getting some serious wildlife photographer vibes from rocco, now that he's discovered my camera! yes? yes? as long as he's not compelled to fly off to south africa any time soon, i'm good with that!
…breakfast by daddy was a hit, as usual… while i survived on mostly coffee, also as usual!
…very cold pool water was splashed in by the babers! this year was probably the chilliest LDW we've had in a long time, and i was a little bummed that it wasn't a big, warm pool weekend. but!! still, we had such pretty weather, i wasn't complaining!
…aaand most importantly! madd went to a birthday party at american girl! it was our first time there, and i have MANY thoughts on this… because oh boy, did i love my samantha doll growing up! i still do, which is why she is the one that little hands are not allowed to play with. haha. 🙂 maddalena does have my second doll, though, which was a "girl of today" doll at the time that i got her, and her name is now thumbelina! so, she got to take thumbelina, who got her very own seat, and have tea at the american girl bistro. they served yummy little goodies and gave all the girls hair bows! i was so excited, myself, and my inner 8 year old was ready to soak it all up. although, the other moms at the birthday party were a smidge older than i, and apparently did not have the american girl phase that i did… since 5 year olds don't have much history with them either, i kind of felt the most enthusiastic one there! haha!
i have to be honest, too, though… i loved american girl growing up… i read every book and learned so much from every historical detail! i had the whole entire catalogue memorized… and whenever i saved up my money for something i wanted [that wasn't on my birthday or christmas list], i made the phone call and learned to place the order all by myself. each girl's collection was relatively attainable, quality made, and elegant… and there were only, what 4 or 5 girls! so, i felt like walking in to see wall-to-wall pink shelves full of endless doll stuff for endless amounts of dolls was just… overwhelming and underwhelming all at once. i couldn't even find samantha, and it just made me realize how very different it all is today, now that it's owned by mattel. it also made me so glad i got to enjoy it all back in the pleasant company era! and it completely validated the idea i had earlier this year to start collecting all the original, pretty white books for maddalena to read one day. they make me so happy, seeing them on her shelf!! so yes, i've officially dorked out about this, and i need a support group! i mean, i'm totally still trying to avoid being a creepy doll lady, but please tell me you loved your american girl doll!!!
…aaand one final note! while i took m to the party, rocco woke up from his nap just devastated that he was left behind, so i suggested to steven that he could take him on a walk… and steven pushed him in the stroller all the way to the farm! quiiiite a walk!! of course, he ended up in his favorite spot – on the golf cart – and definitely didn't miss us a bit. 🙂