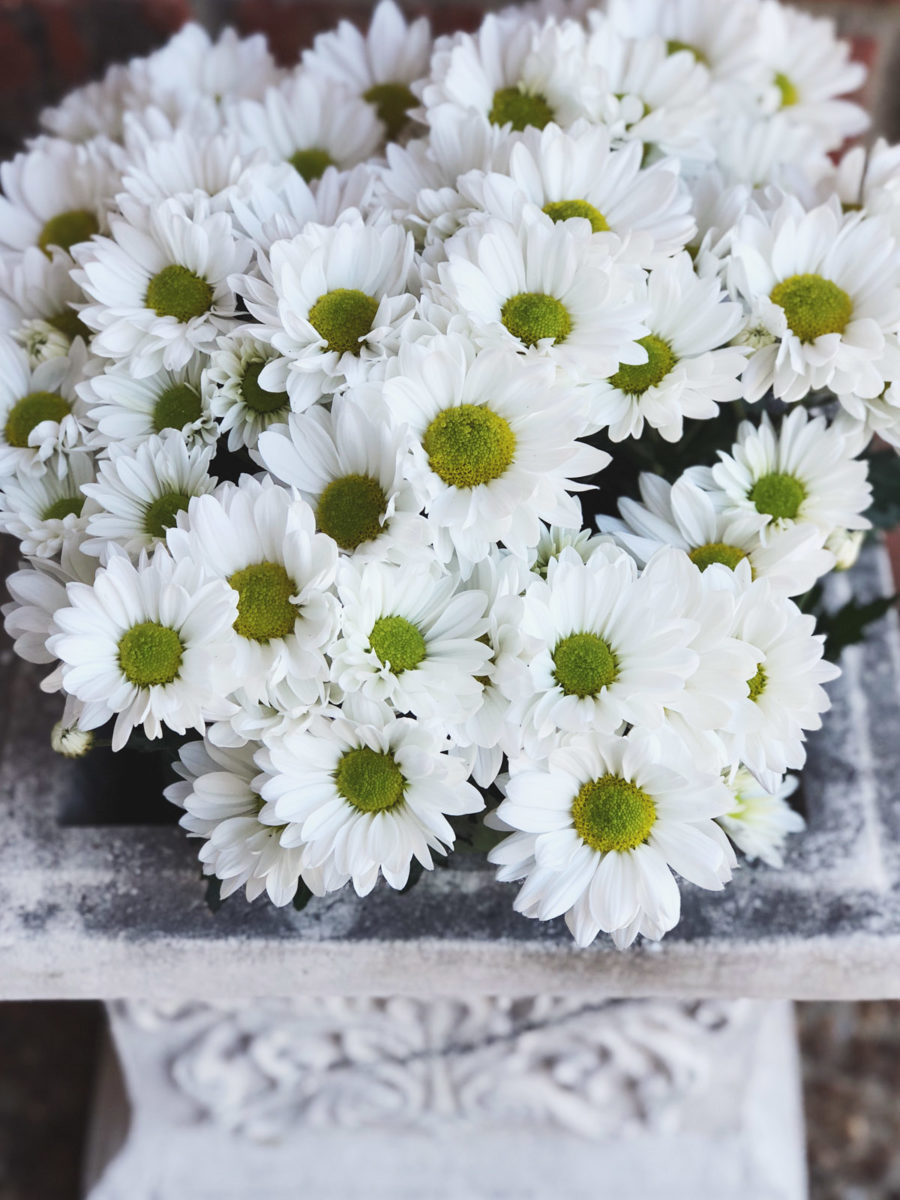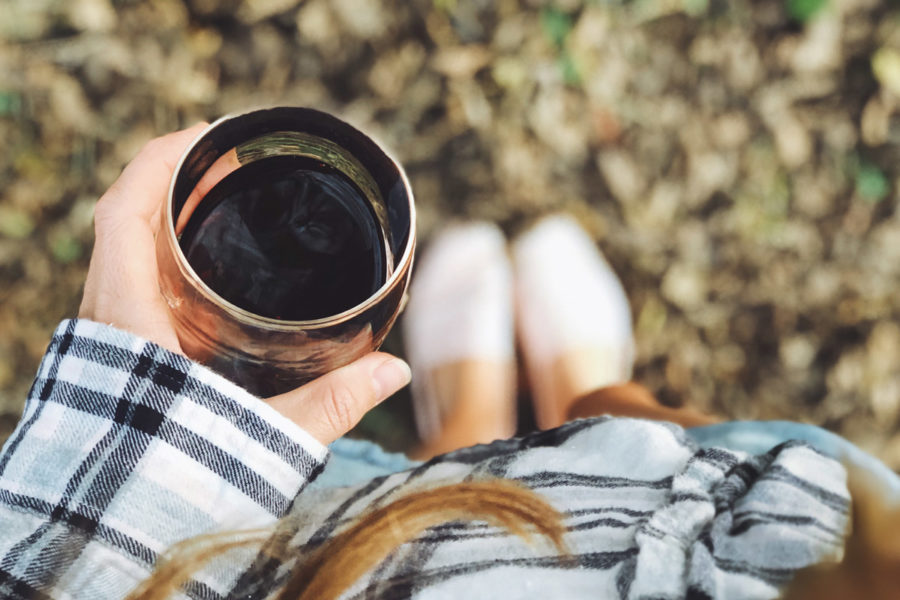 [a few fall things around here!!]
so, the little bunnies and i made a jaunt over to target on saturday… which was the day before the hearth & hand line was set to open… because no waaay was i braving the chaos that is planet earth's love for chip and jojo!
but then… when i saw the big black curtain in the middle of the store where the tar-jay employees were hiding, setting things up excitedly… i mean, it might as well have been the actual gaines family behind there because i was all tingly feeling!
i, too, absolutely love chip and jojo. and all things fixer upper. okay, but mostly i just love the actual chip and joanna. i think they're such admirable role models, and i love how much they laugh! i love that they're obviously intelligent. and family oriented. and i also just really appreciate that they seem to do a great job catering toward a variety of tastes and interests from house to house. i basically just think they're ideal humans. haha. and don't even get me started on the show ending, i am way too emotional about it!
anyway… so far, what's come out from this line really isn't a million percent my personal style… [you know i love a good farmhouse scenario, but i also reeeally love gold and fancy shmancy!] but!!! i kind of adore a few things from it, and i have totally enjoyed perusing it aaall from the comfort of my sofa. 🙂 plus… i loooove all the christmas cheer happening!!
a few favs that i've had my eye on…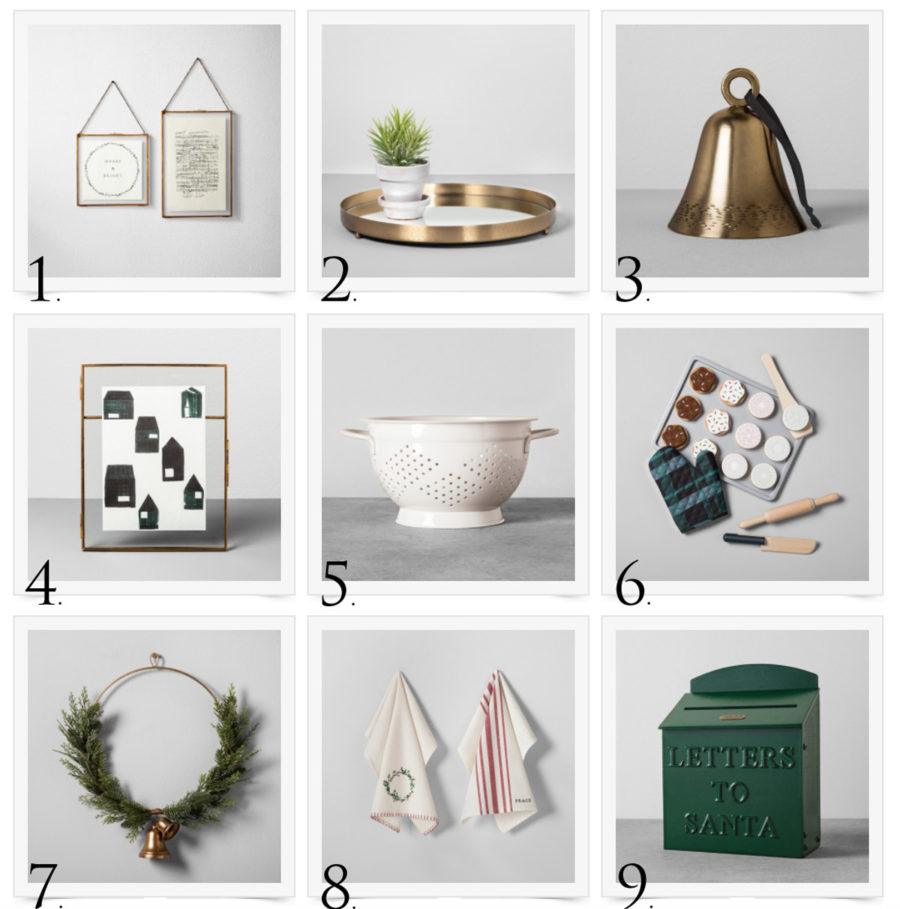 1. framed wall art // 2. mirrored brass tray // 3. brass bell // 4. pressed glass photo frame // 5. steel colander // 6. wooden cookie baking set // 7. juniper wreath // 8. wreath kitchen towel set // 9. letters to santa mailbox
so, did you shop with chip and jojo?!?! did you do it on opening day? did you snag faux florals? [select stores had pretty floral stands, i think?!] i still want to go and browse in person just as soon as the scene settles down a bit [will that happen?!], and they restock all the things that i'm sure flew right off the shelves!