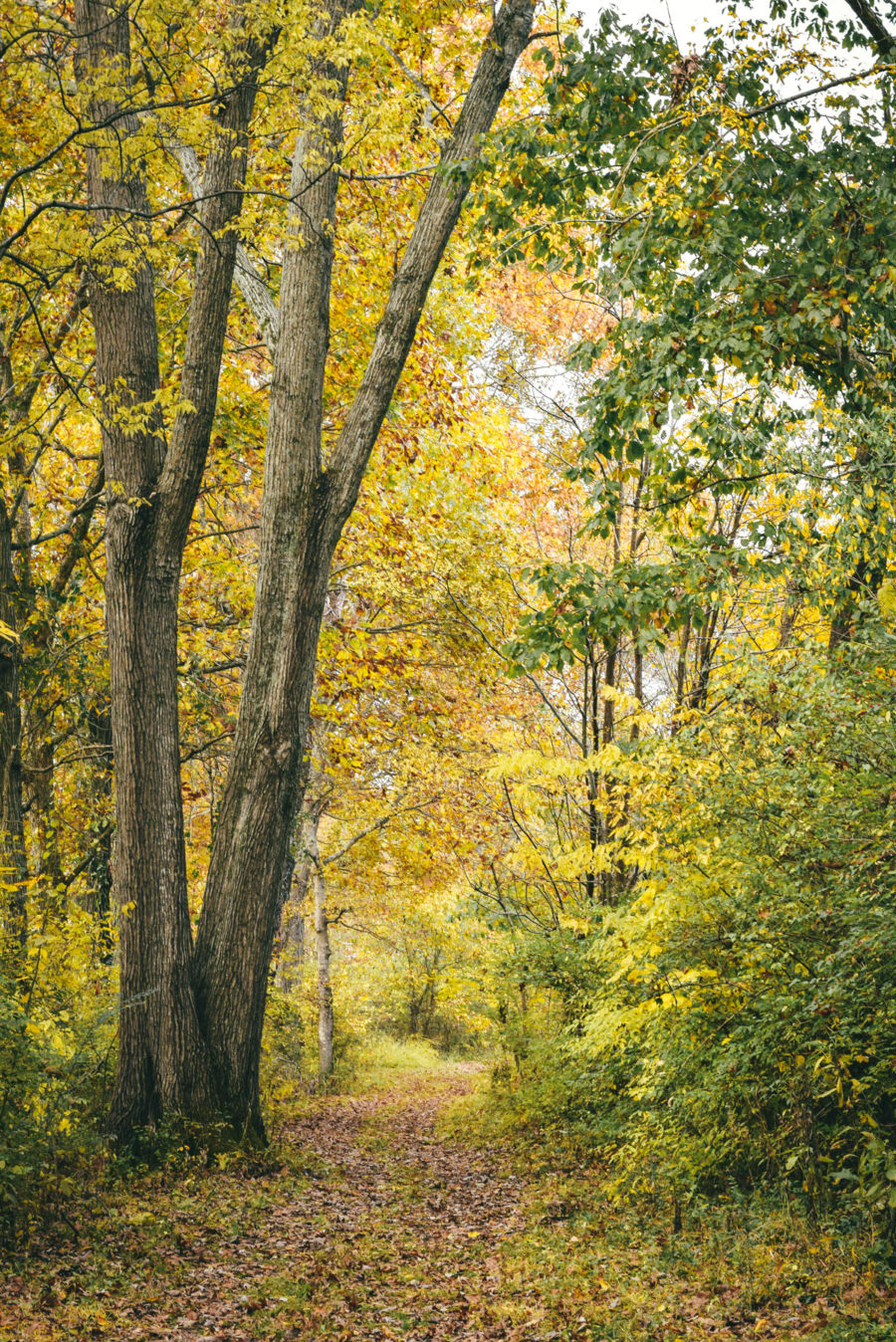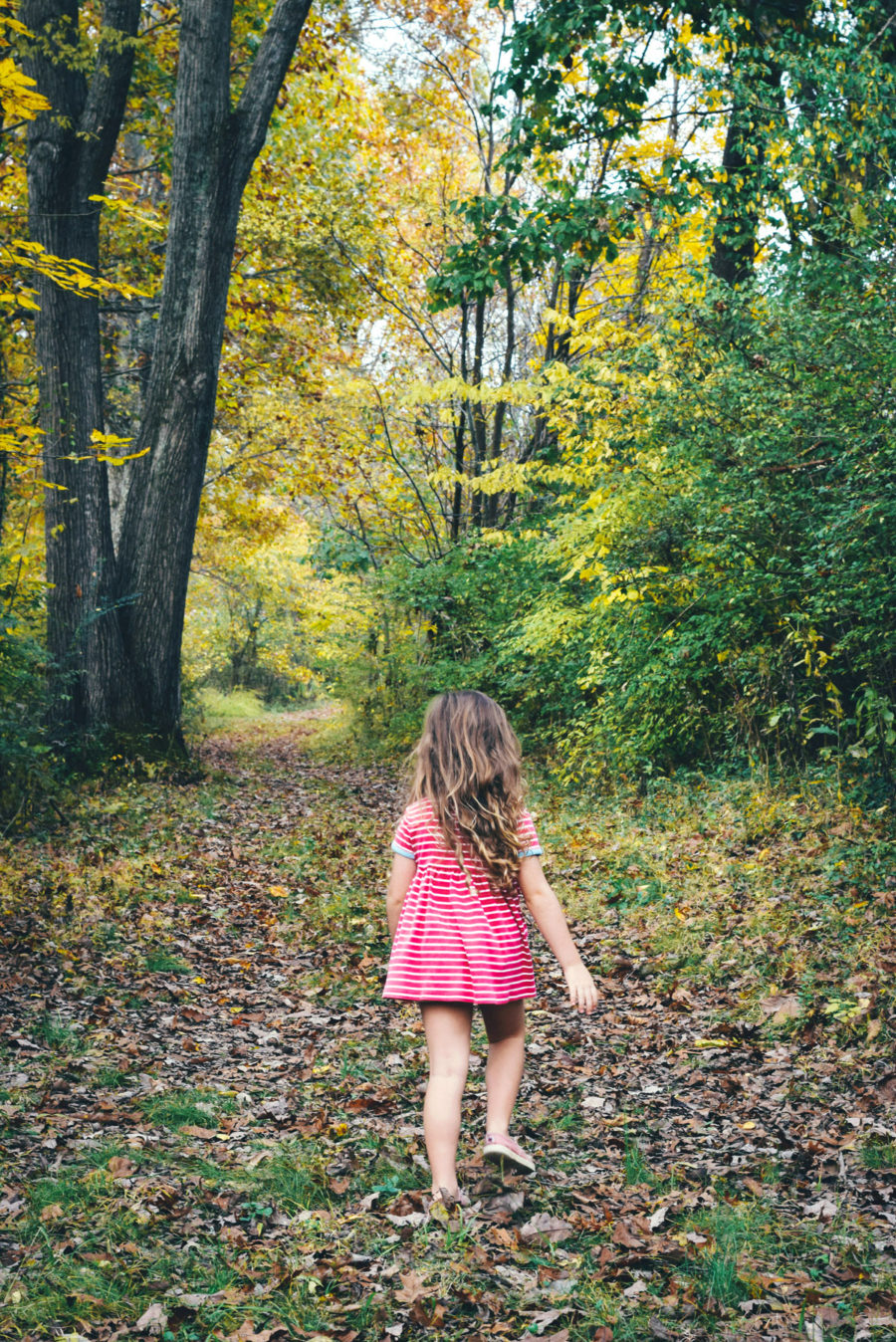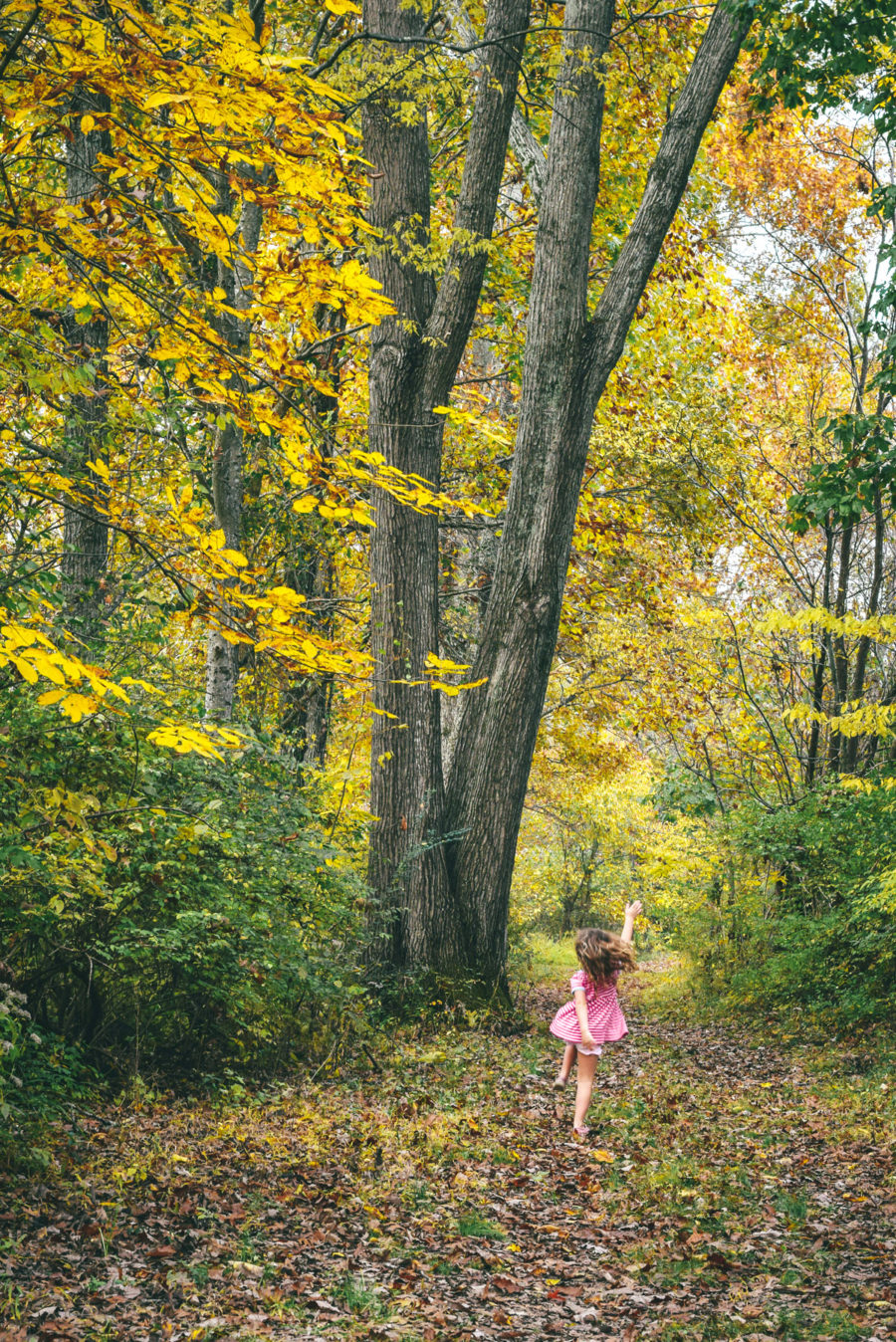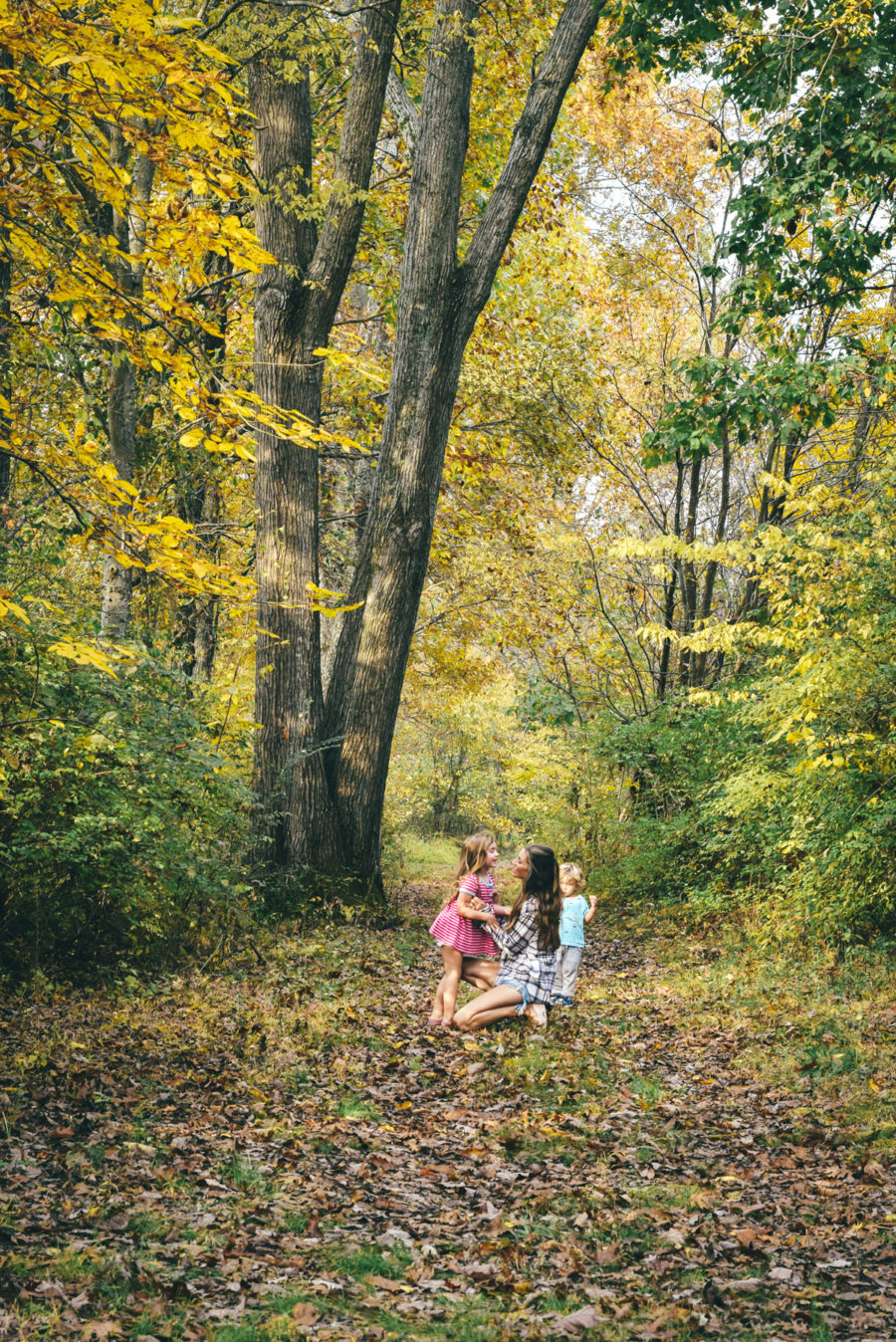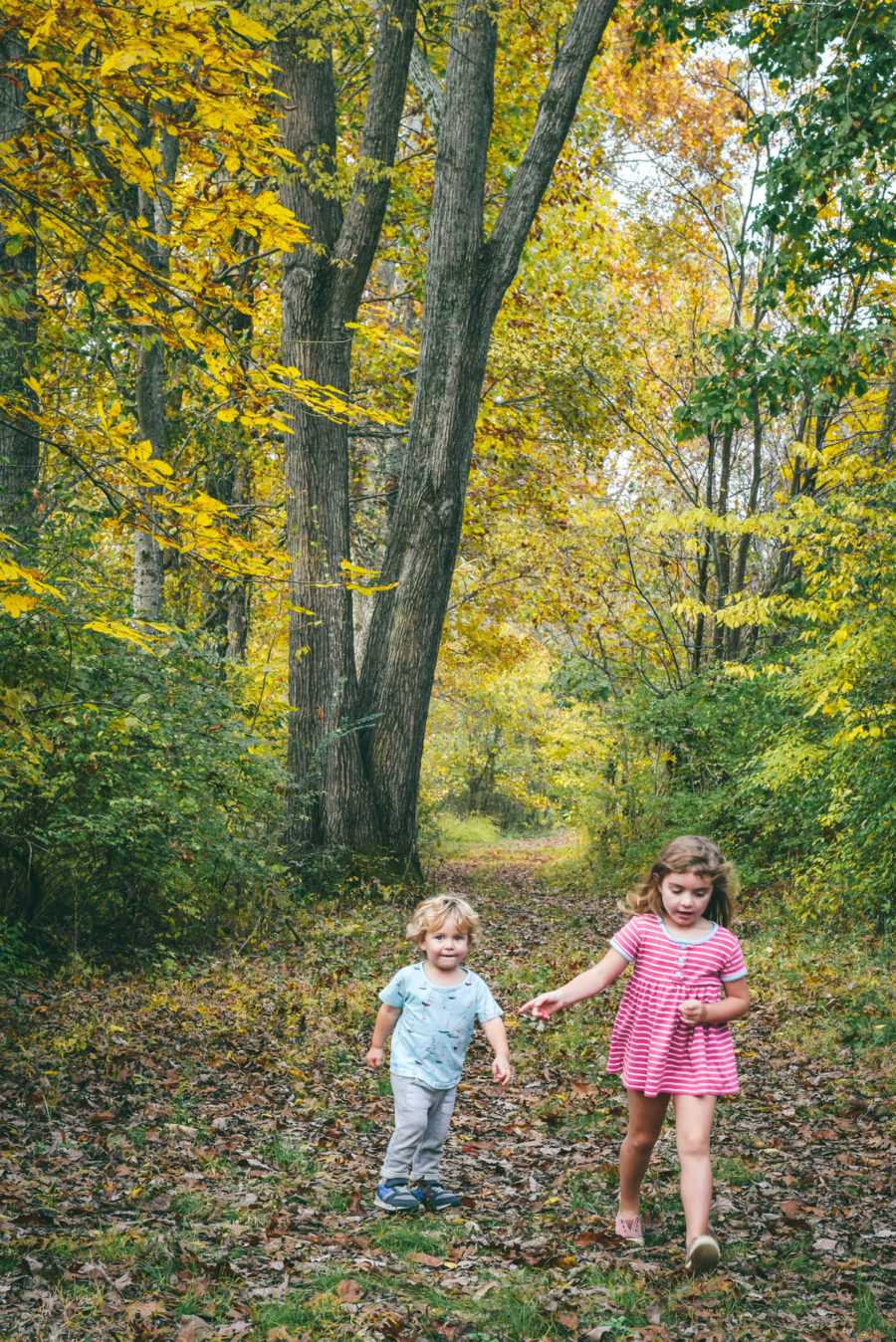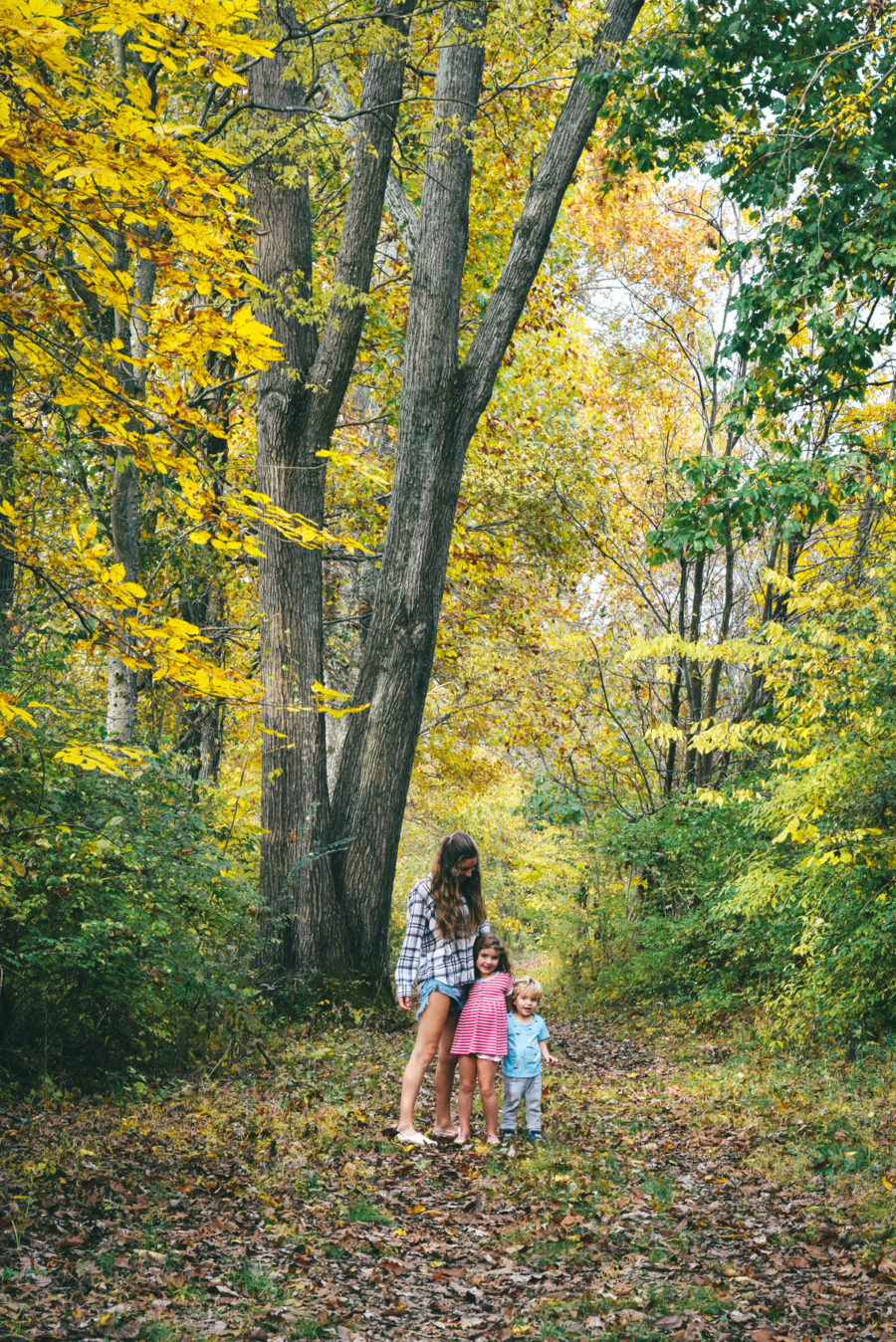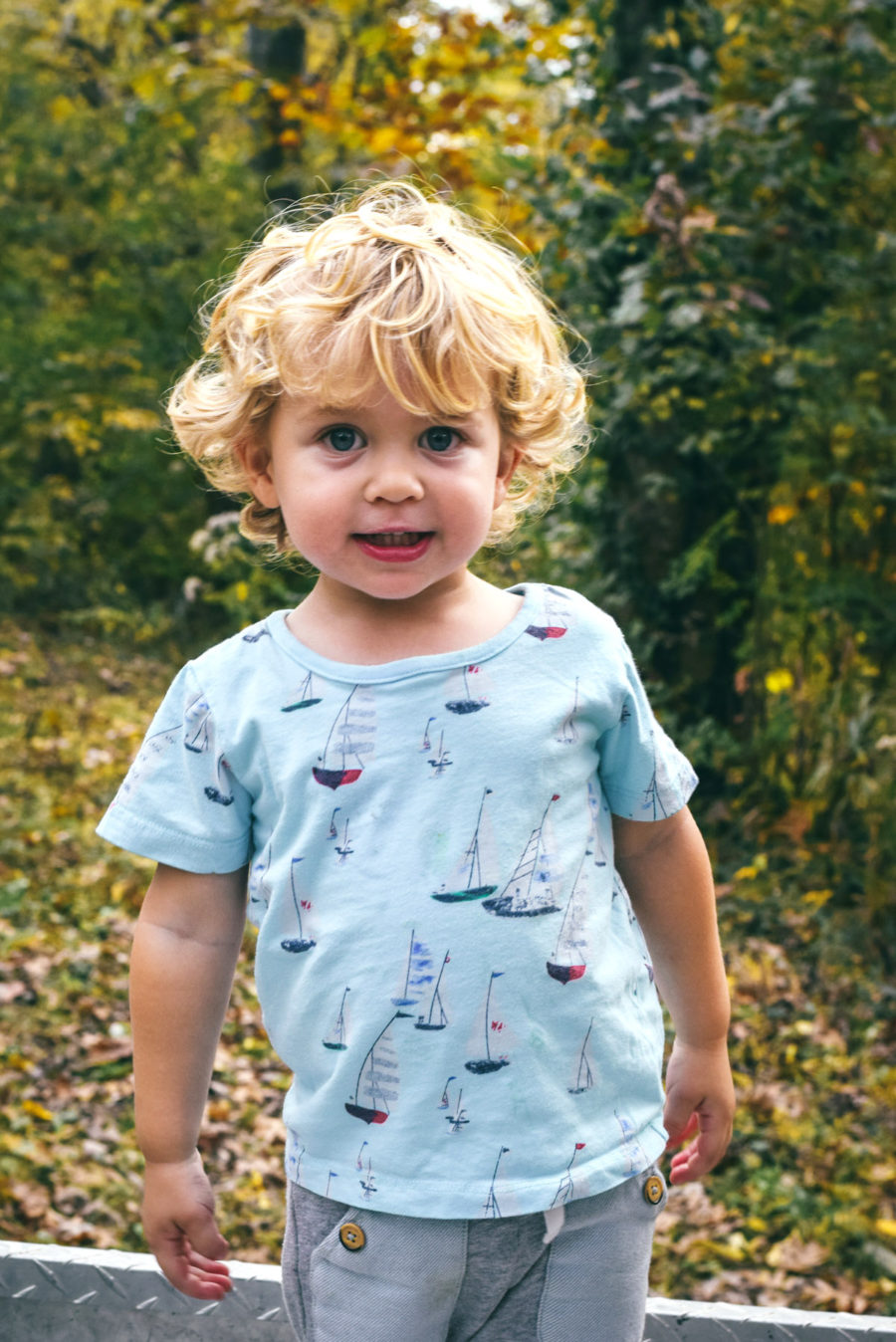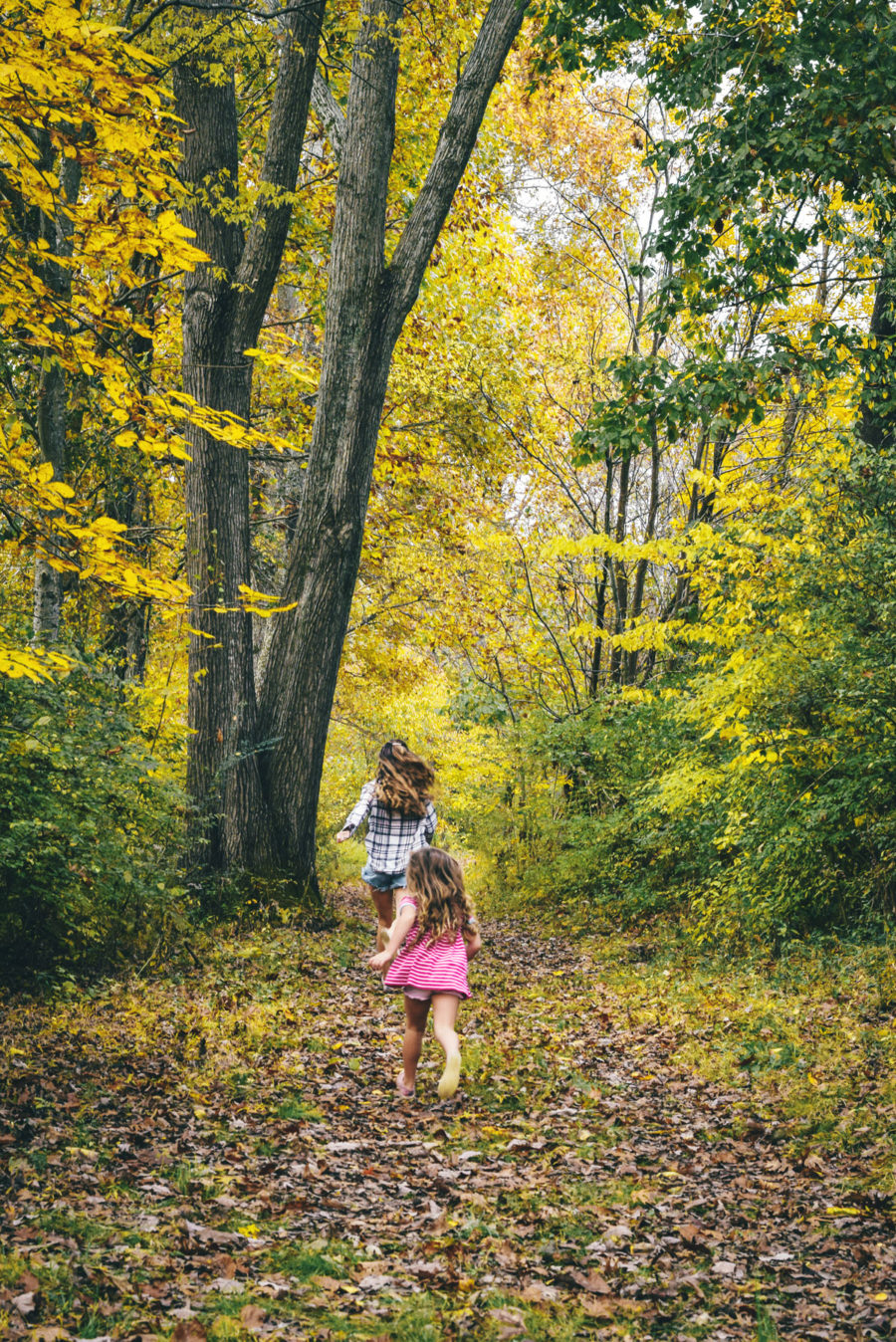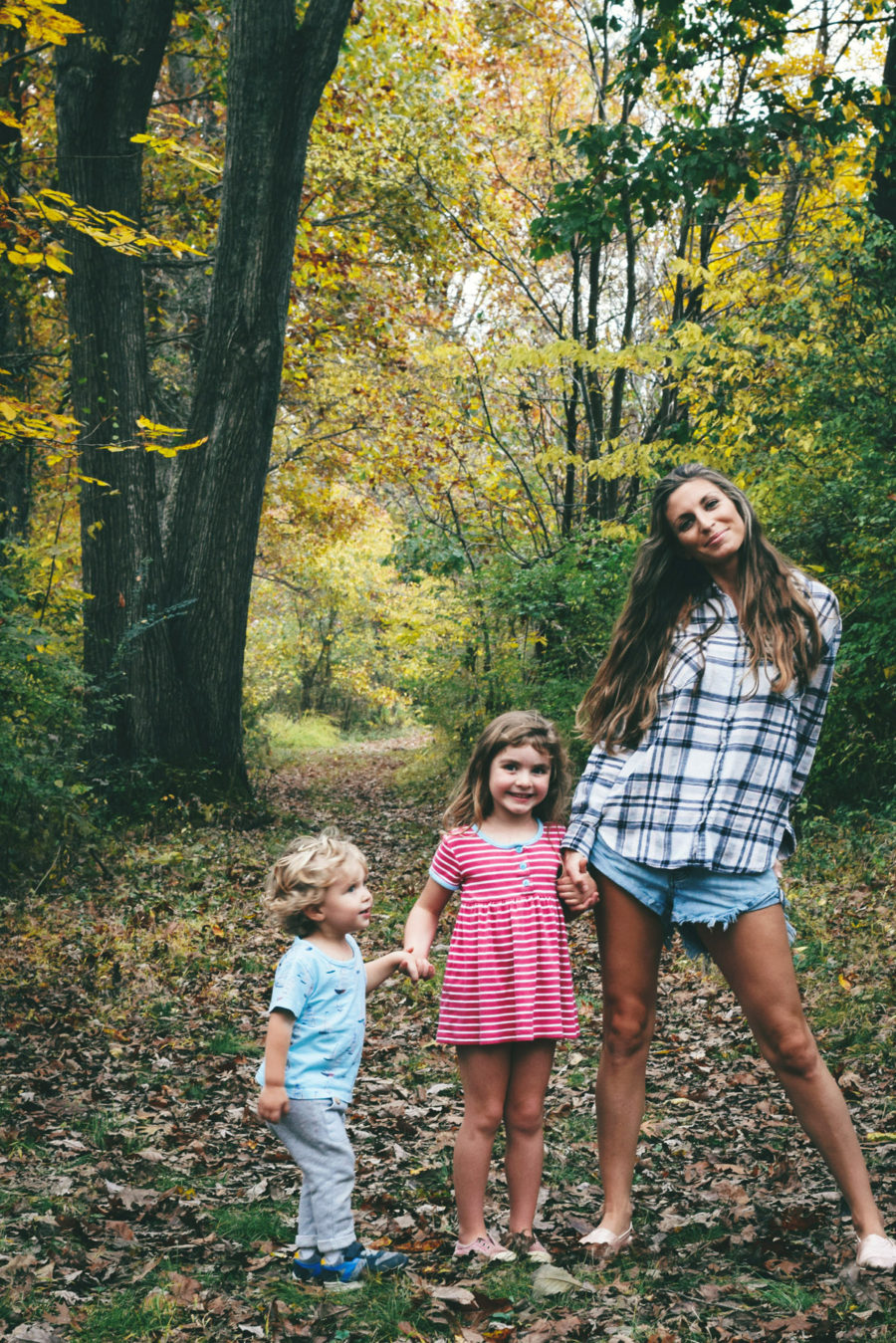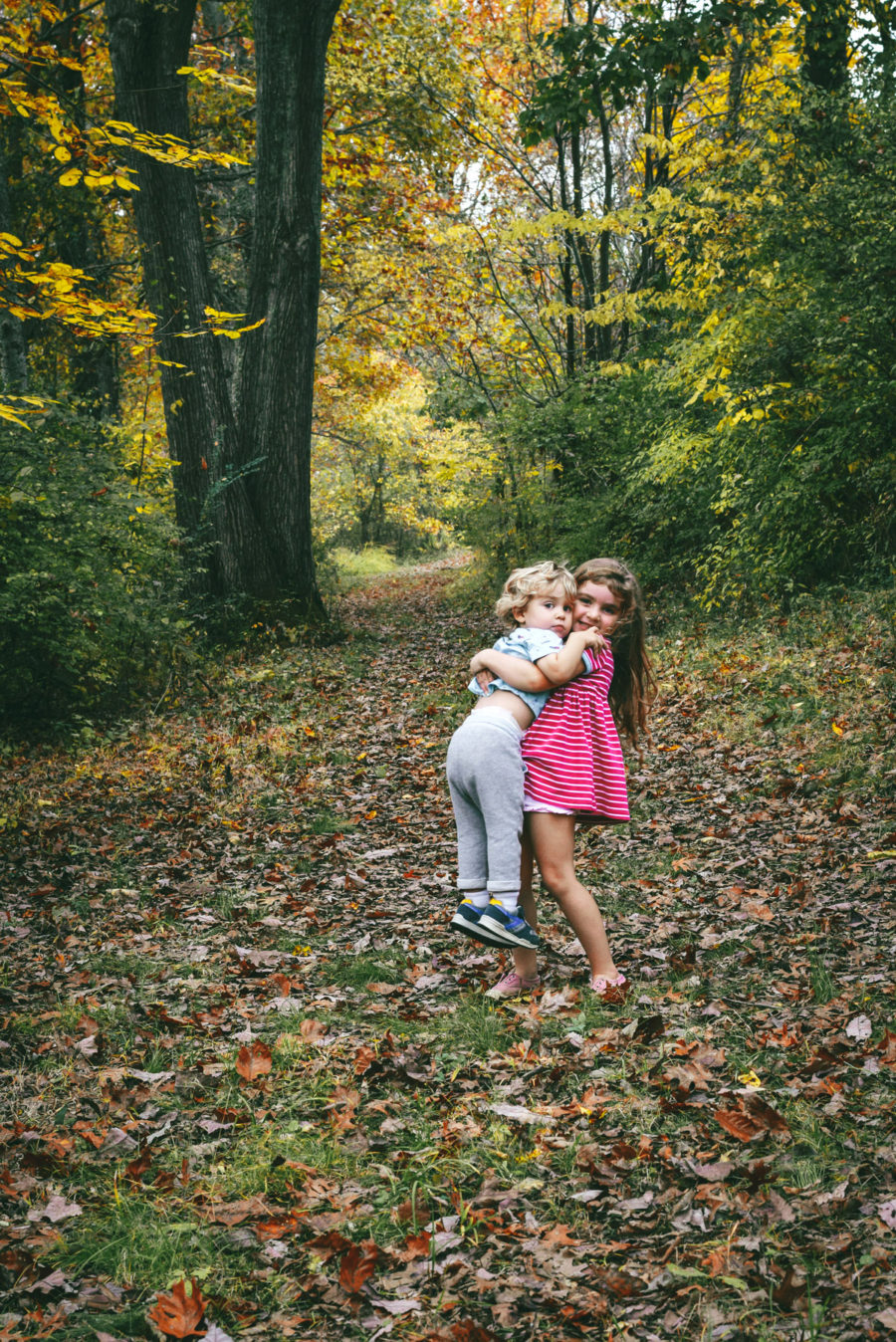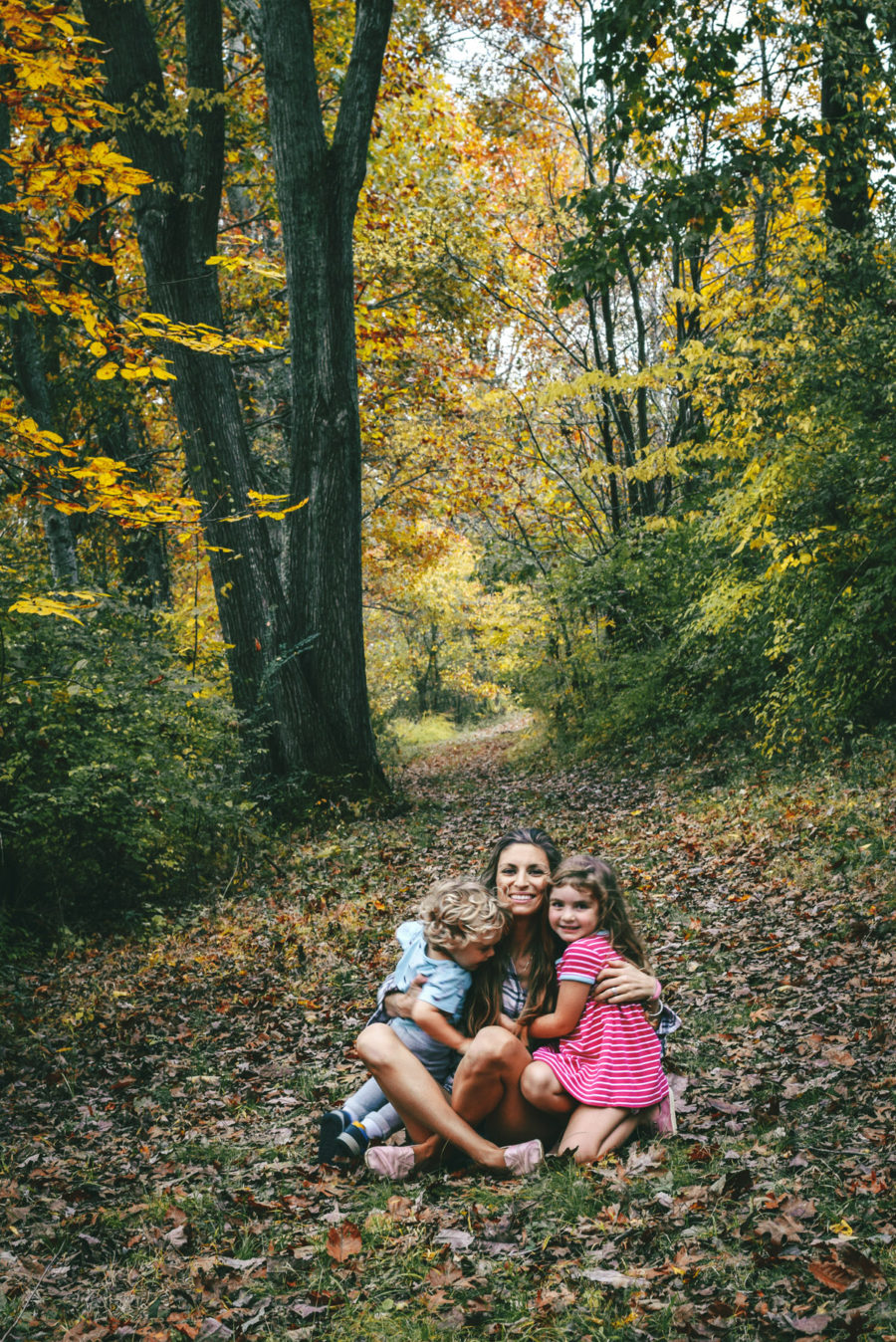 the colorful autumn leaves suuure don't last long around here! every november, it seems, i find myself looking around at the brilliance of nature, realizing the need to soak all of it in before it's gone… each seasonal pop of red and gold, every ray of sunlight illuminating the trees! the glory of it all is stunning, but you have to make a point to take it in while it lasts.
however, the cold and the dying and the shifting of daylight can take a bit of a toll… and there's often a whole lot that's brown and crumbling all around us in this season, too. still, despite the darkness and decay, it's the beauty of it all that i want to keep my eyes on. because inevitably! before i know it! it's all gone so. very. quickly.
so, before then? before it disappears… i'm taking in not only the pretty leaves… but even moreso, the little legs and big smiles running through them. i'm savoring the bouncing curls… the made up words… the excitement over just breathing in the fresh air that God gave us. the hand holding, the kisses, the squeezes! and the tackles. these times when snuggles cure almost everything… tiny voices tell silly stories and sing sweet songs… stacks of drawings and coloring books decorate every surface. i'm embedding in my memory these simple days [though they don't feel simple at all] of us together, wherever. <3
lately, i'm staring at changing leaves and changing babies and really needing to hit pause for maybe just a sec. but since that doesn't seem to work!! i'll just be here making sure that my babies have a plethora of choices when they go looking for the perfect throwback pic one day. 😉 [quick PSA: jump in the photos, mamas!!! i can never find enough of us with my mom since she was often the one snapping!]
—
"for everything there is a season, a time for every activity under heaven.
a time to be born and a time to die. a time to plant and a time to harvest. a time to kill and a time to heal. a time to tear down and a time to build up. a time to cry and a time to laugh. a time to grieve and a time to dance. a time to scatter stones and a time to gather stones. a time to embrace and a time to turn away. a time to search and a time to quit searching. a time to keep and a time to throw away. a time to tear and a time to mend. a time to be quiet and a time to speak. a time to love and a time to hate. a time for war and a time for peace.
what do people really get for all their hard work? i have seen the burden God has placed on us all. yet God has made everything beautiful for its own time. He has planted eternity in the human heart, but even so, people cannot see the whole scope of God's work from beginning to end. so i concluded there is nothing better than to be happy and enjoy ourselves as long as we can. and people should eat and drink and enjoy the fruits of their labor, for these are gifts from God."
[ecclesiastes 3: 1-13]