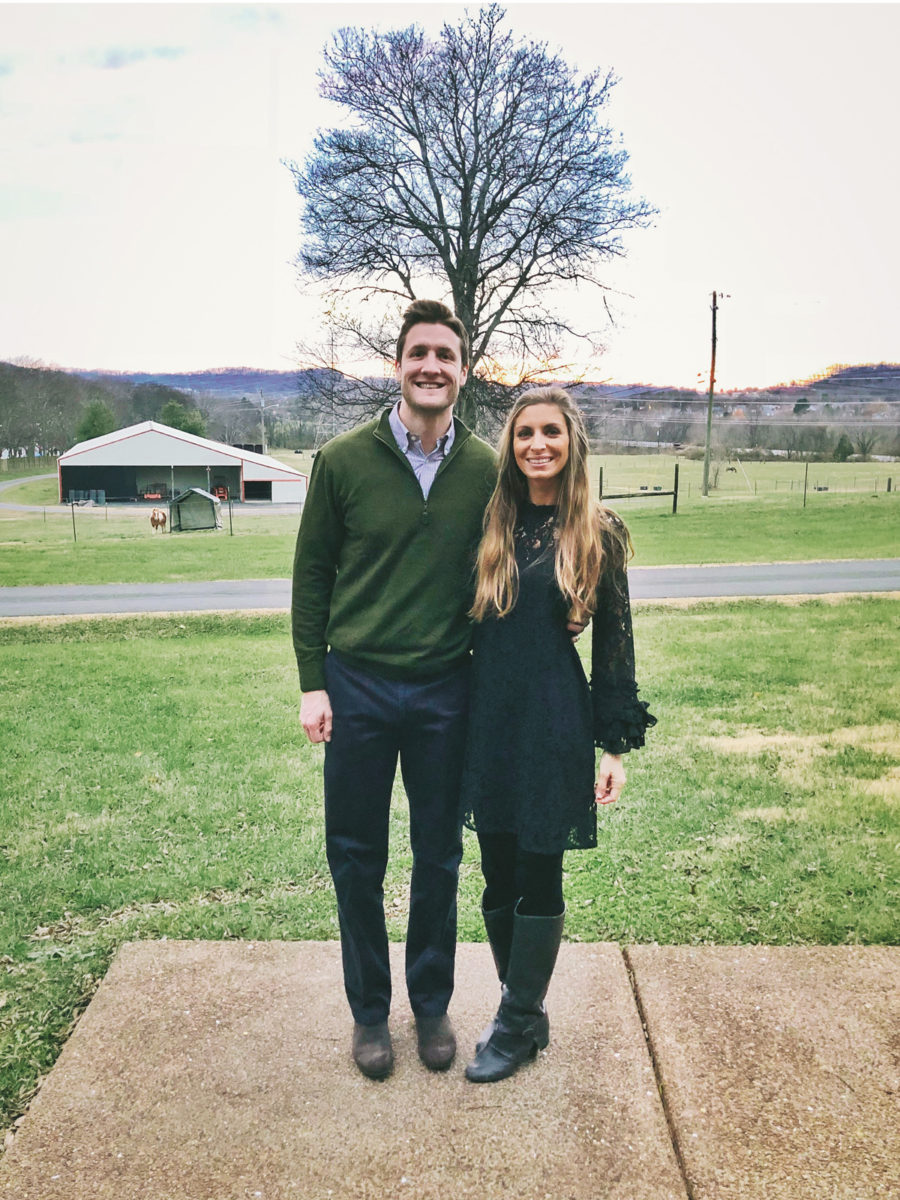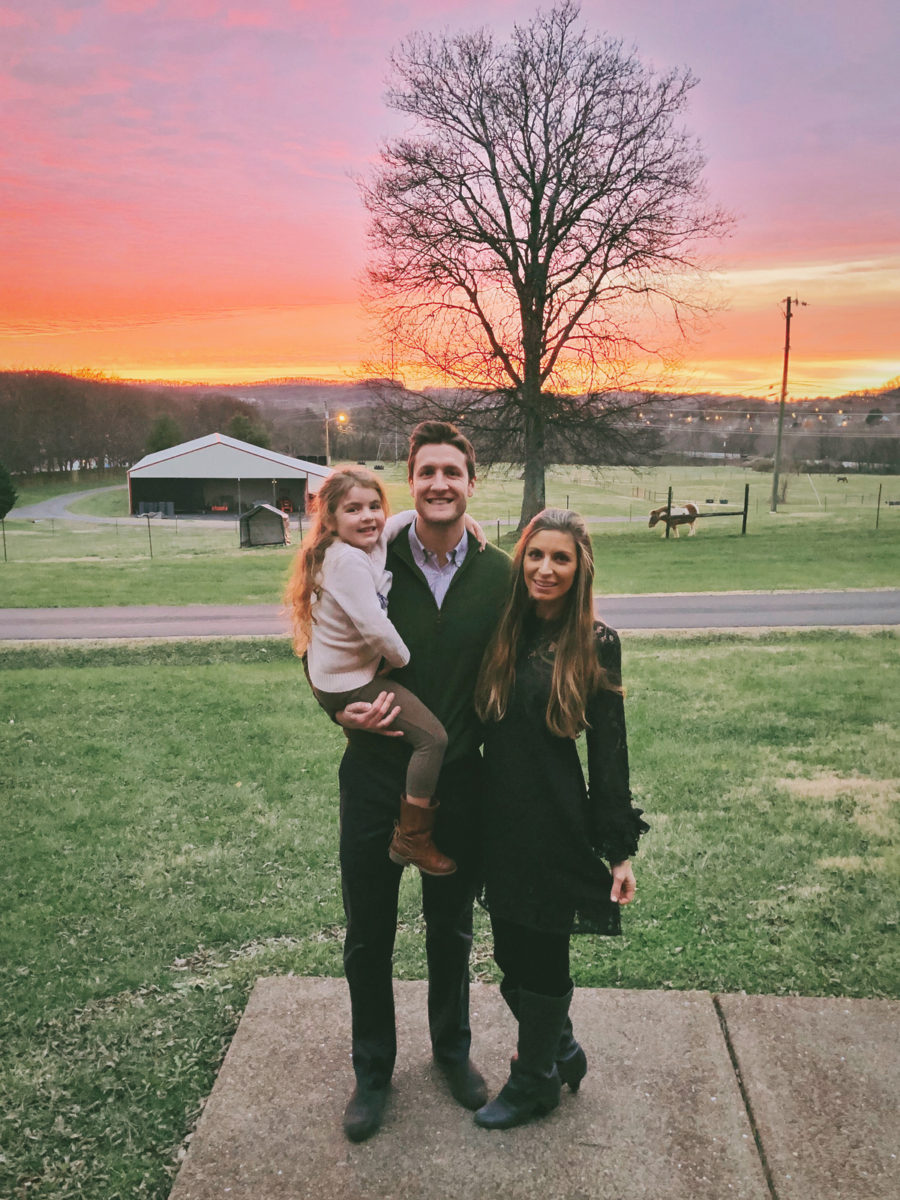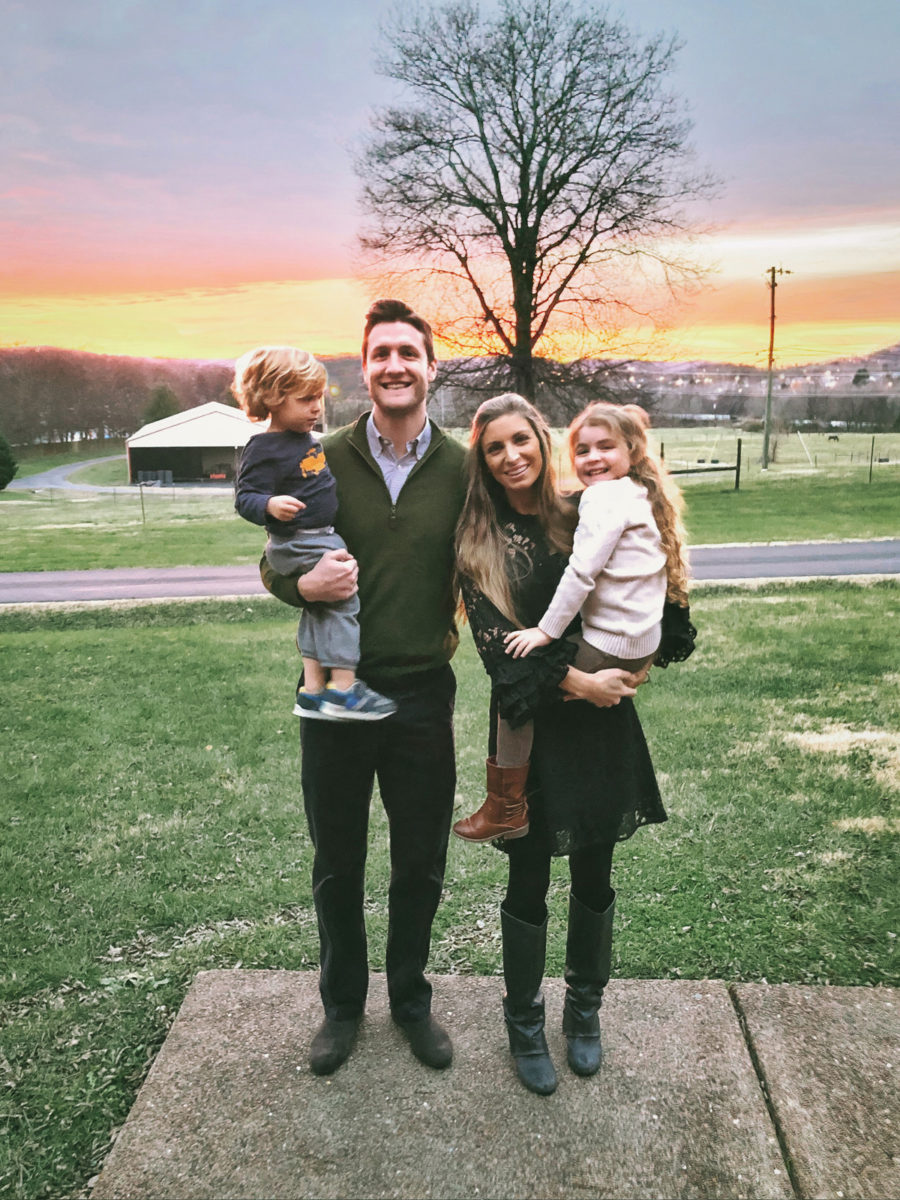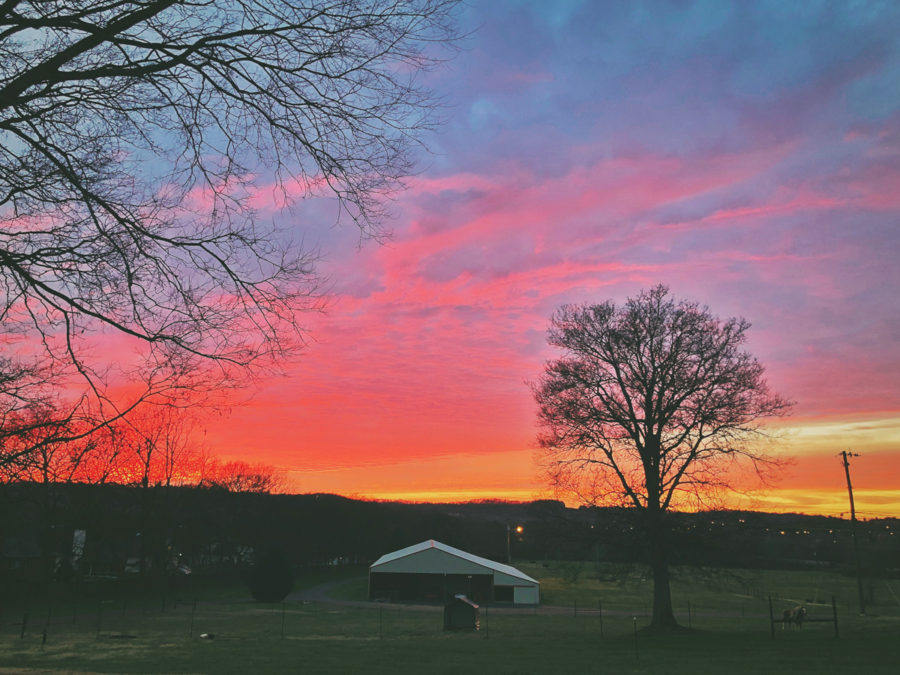 …when you aim to take one documentary snap but then the little lady bunny requests to join! so you go back out… and then the little boy bunny is so sad that he missed! so you go back out once again as the sun slips off behind the trees… oooh, these just make me smile!! and that sky! oh that glorious sky…
anyway, last friday, we had about a half a day where everyone seemed like they were maybe less on the sick side and more on the decently surviving side. so! steven and i galloped off [read: uber-ed off… despite my hesitations because, ideally, i just don't love for my fate to be in the hands of complete strangers. i just don't!] to his company's christmas party. i was both consumed by anxiety over leaving sick babes close to bedtime, aaand in desperate need of a session with dr. chianti… so, hallelujah for my parents who are both complete troopers and the people i trust the most. CONVENIENT, right!!! so, we made a night of it. aaaand then! we were ill again for the weekend! and by we i mean rocco was coughing up a storm and i was pretty close to collapsing, myself. oh, december! what a jokester you are!!
okay!! so!!! in summation!!!!
1. that sunset!!!!!!! it was truly unreal, although i feel like sunsets rarely fail me! winter sunsets are so different than summer sunsets, but still, i can never get over the watercolor paintings they seem to produce so nicely. 🙂
2. my go-to christmas dress!! obsessed. i'll probably wear it to everything from here on out because, for one, i'm pretty much done using my brain. and also, i just love it! i tried it on weeks ago, and didn't buy it… but then i kept thinking about it! which is always a sign, right? you'll never guess where i got it, either… ha. just kidding!
3. as of lately, the kiddos and i have found no shortage of cheesy royalty christmas movies to consume!! [oh, you know, when you can't leave the house, but you have hours to go til bedtime, and daddy's watching football… etc!] so far, we've watched a christmas prince [ahhh so bad and so good! watch it and then read this! hilarious!] and a princess for christmas [starring guess who! jamie!! strange to see him so much less highlandy!] gah. amazing. i'm pretty sure the less realistic these stories are, the more they resemble girls' actual dreams, right? naaaailed it! [i miiiight remember cutting out pictures of prince william once upon a time… although, there's a little too much pressure going on there. i think i'd prefer a more under-the-radar style of royalty.] recommendations for the next one?! i'm all ears! and eyes!
4. christmas cards are completing my life right now!!! GOSH, they make me so happy!!! isn't it a shame we don't take the time to send mail more often? i am so so thankful it's remained part of this merry season!!
so!!! this new week has brought new mercies, thankfully… and we're ooon to the next one! take your vitamins, friends!! don't forget the probiotics, okay?! top it with some elderberry, will you, please? and stamp! mail! amazon! wrap! december! glory! hallelujah! amen!!!
aaaand don't forget to celebrate jesus's birthday in the process. 🙂
xoxoxo!