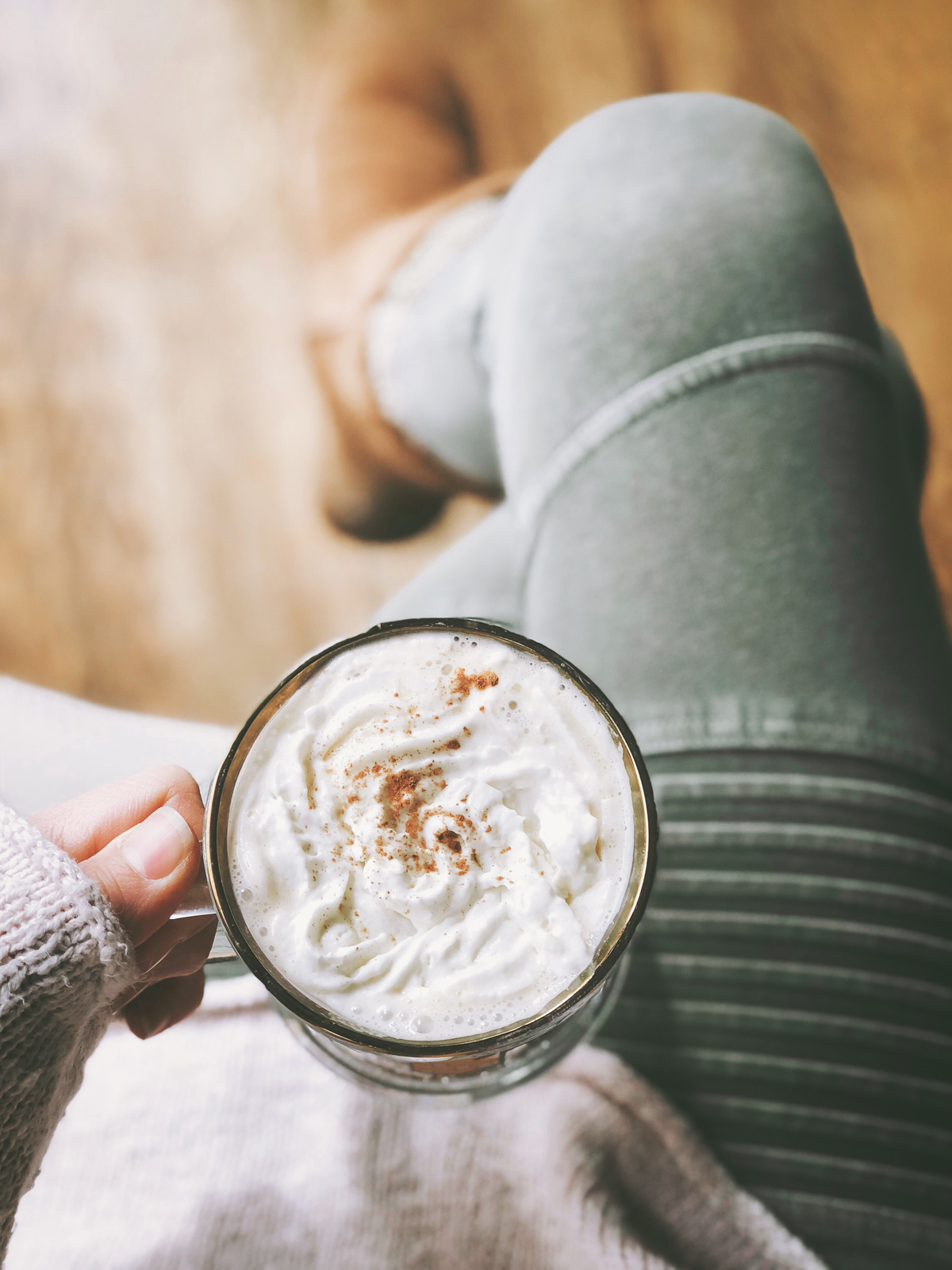 [things in my lap that make me happy, take one. COFFEE. not spilled. just hot and topped with delight.]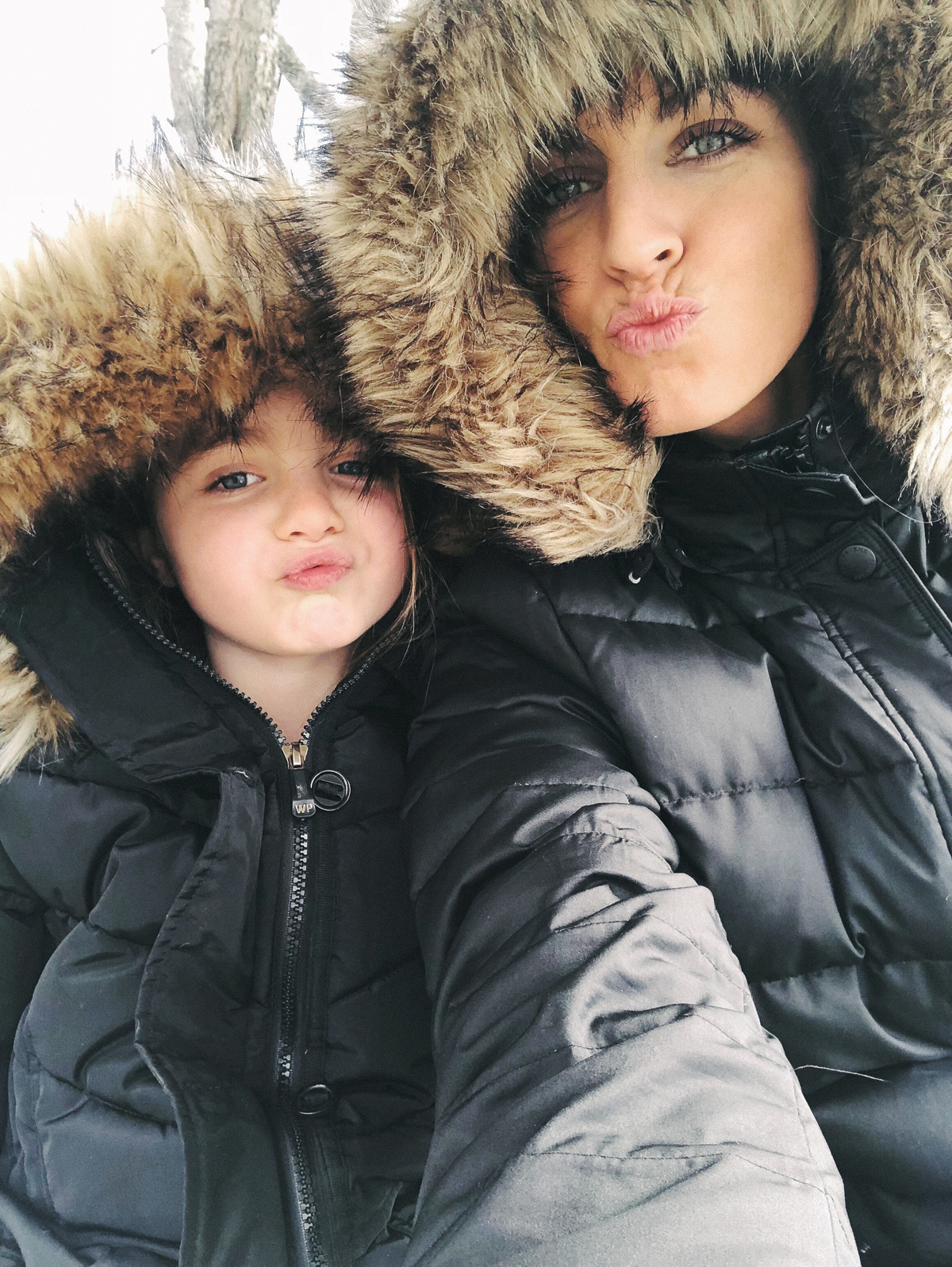 [it's hitting me HARD that this girl is only 6 months out from turning 6 years old. what happened to my baby girl?!??! the good news is, she gets sweeter and all around more amazing with every year! sassier, too, for sure… ;)]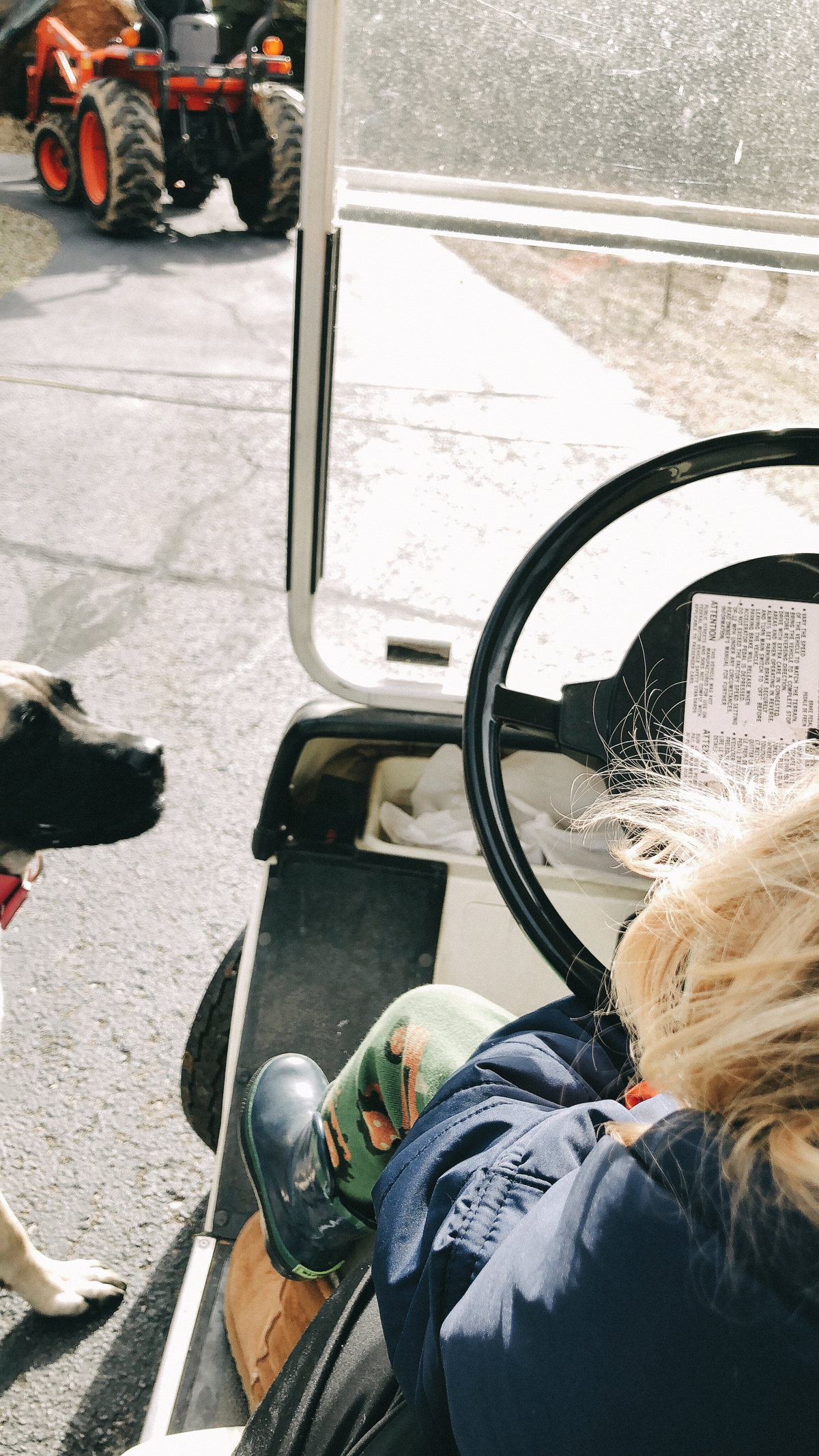 [good thing we kept out tractor jammie pants on to do some quality tractor watching.]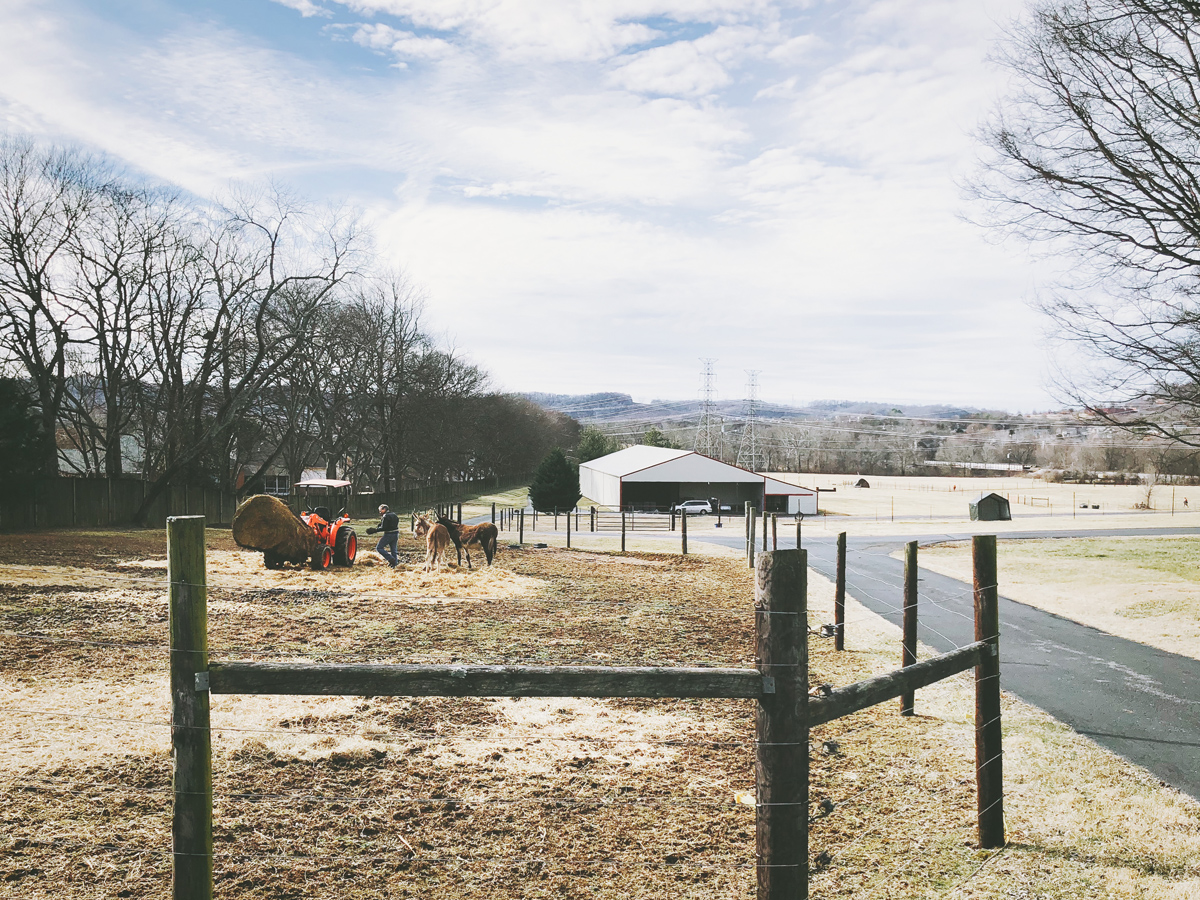 [just some hungry donkeys receiving a round bale. your average saturday plans on a suburban farmhome saturday. ps. come back to life already, trees!]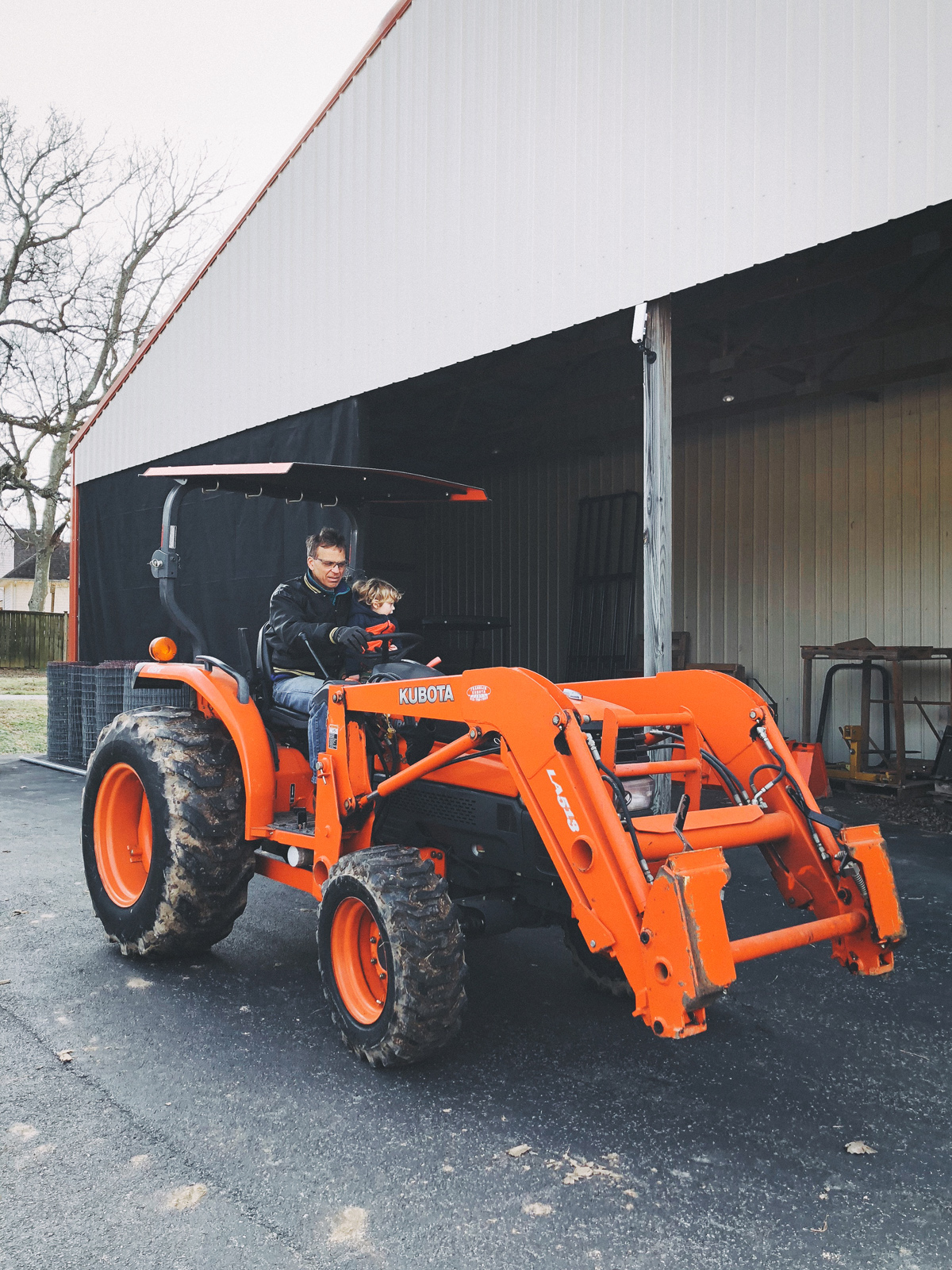 [the moment rocco spends his life WAITING FOR!! parking the tractor with papa!]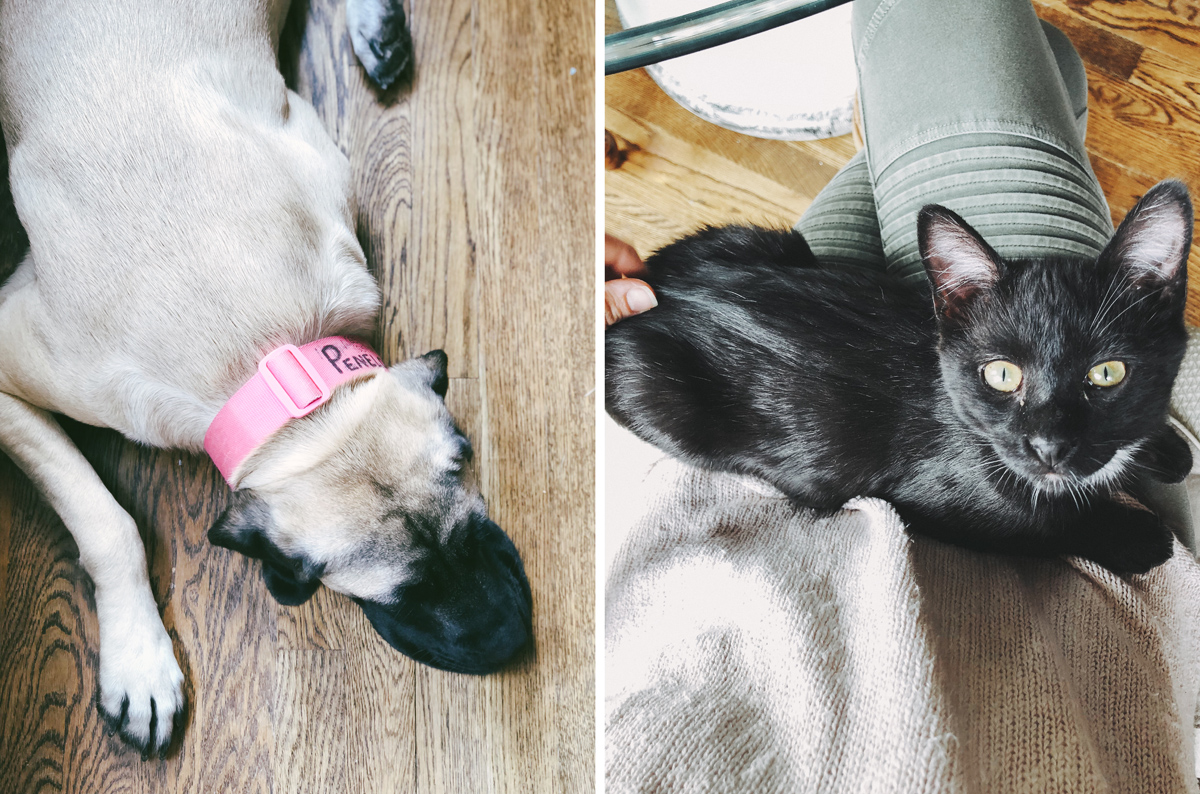 [wait, have we introduced the farm's newest family members?! penelope the mastiff who has quickly become the perfect farm dog… and nala the kitten who was barely surviving the outdoors at just a handful of weeks old! see also: things in my lap that make me happy, take two. tiny girl snuggles more than my kitties do and it completes me. she also plays with giant doggy in the BEST bff way i've ever witnessed and it's amazing. they're seriously best friends. they give me fluffy fever, although our own farmless household is truly not in the market for more fluffs right now.]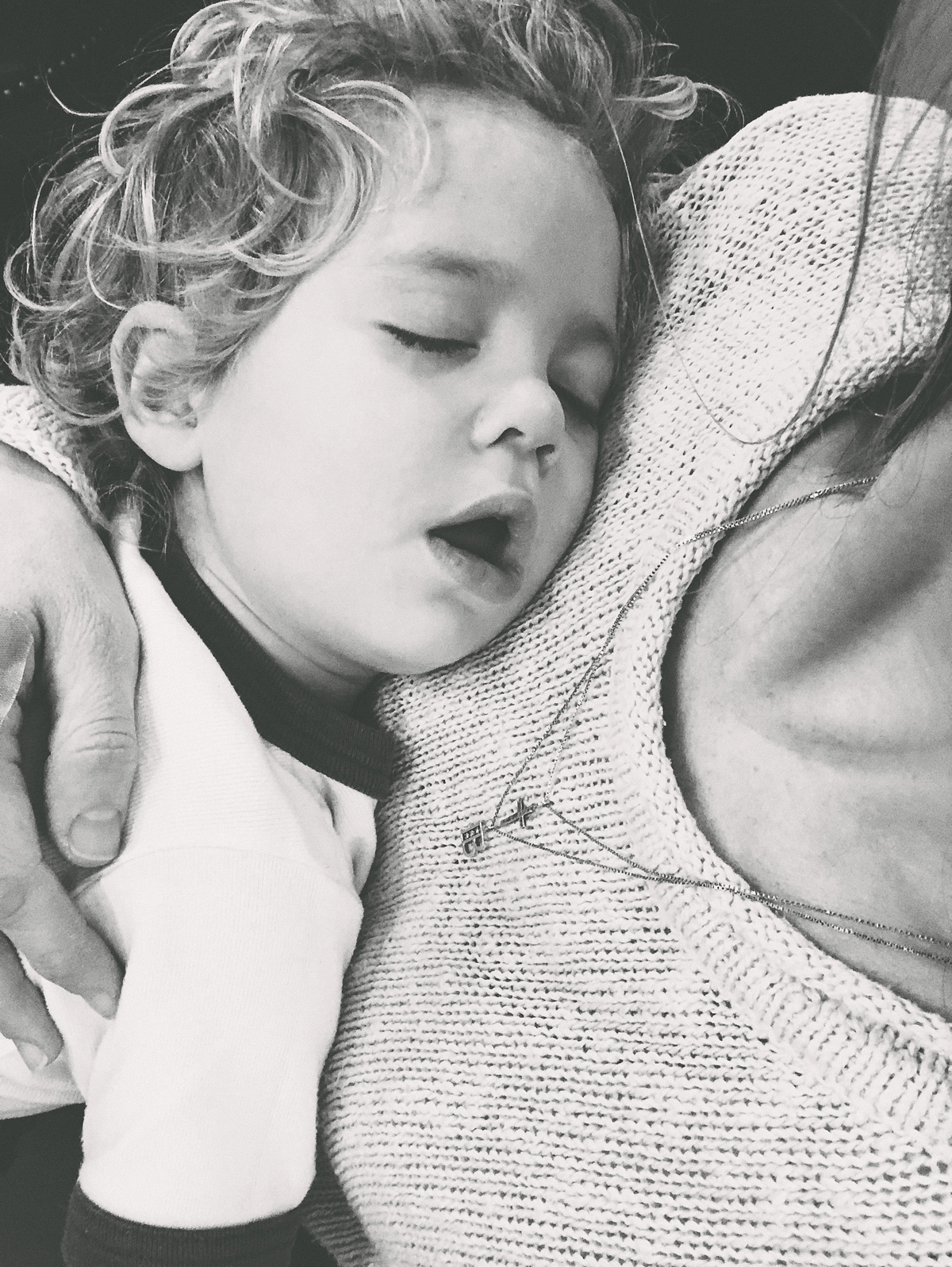 [things in my lap that make me SO happy, take three. i'll take these sleepy snuggles for as long as i can! don't even tell my mind that he'll be 3 in six months because i'm out of emotional capacity, truly. truly i am. baby boy! ahhhh!]
—
so, nothin' like a little saturday tractorday! haha. this is what we did for a whole afternoon last weekend… i was SO GLAD to not have any official plans, i'll be honest! i fully dedicate january and february to just… making it through. staying cozy. just keep me warm! just pour coffee into my bloodstream! is it summer yet? no? i'm so cold. like after a few months of being cold, my body is just permanently cold, i feel like. give me 80 degrees or bury me in a mountain of blankets. there is no in between! i literally have two pairs of pants on right now.
aaand of course, we watched the superbowl on sunday… and by that i mean we ate food and wrangled children with our bffs until it was time for JT. 🙂 you know, football and my brain truly do not intermingle, so i was only in it for that and maybe some cute tom and gisele moments. gah. i love them.
also! matching makes me THE happiest. my coat is older and they don't seem to have it in black anymore, but here's a similar one. and! m's little version of the coat is totally one of my fav purchases so far this year!
well, maddalena's asking me where birds' eggs really come from… so i guess i'll have some more coffee and do some research. haha.
xoxoxo!