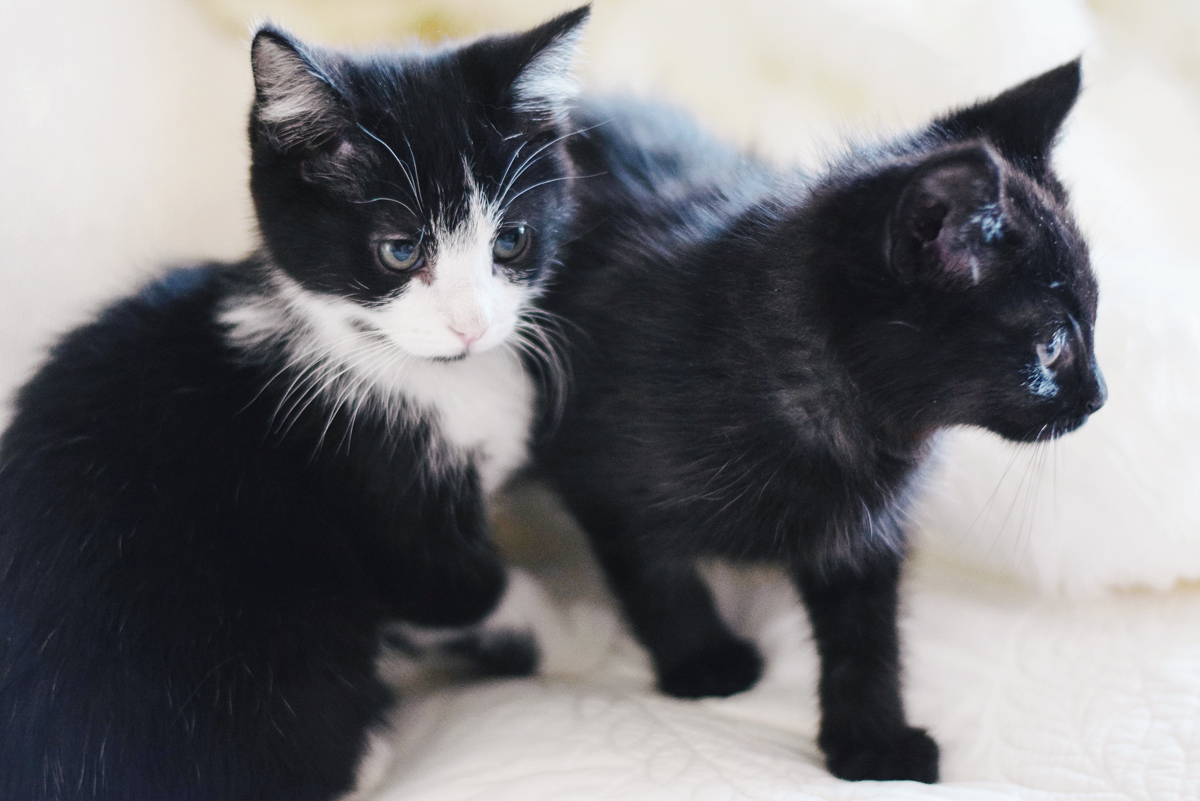 it's officially been ONE! whole! year! since our little kitties came to join our fam!!
as the story goes… on a random february day of last year, we entered a bizarre parallel universe in which my husband actually talked me into taking our kiddos to go look at kittens… but it didn't take me too long to be like, well, we clearly can't just *look* at kittens without bringing one home. and WAIT. we can't just get *one* kitten. we clearly must get *TWO*!!! show me the way to the kittens!
and off to the shelter we went!!
oh my gosh. give me those babies! they were so itty bitty and scared and fuzzy and aaabsolutely irresistible… we knew right off that we couldn't leave without them!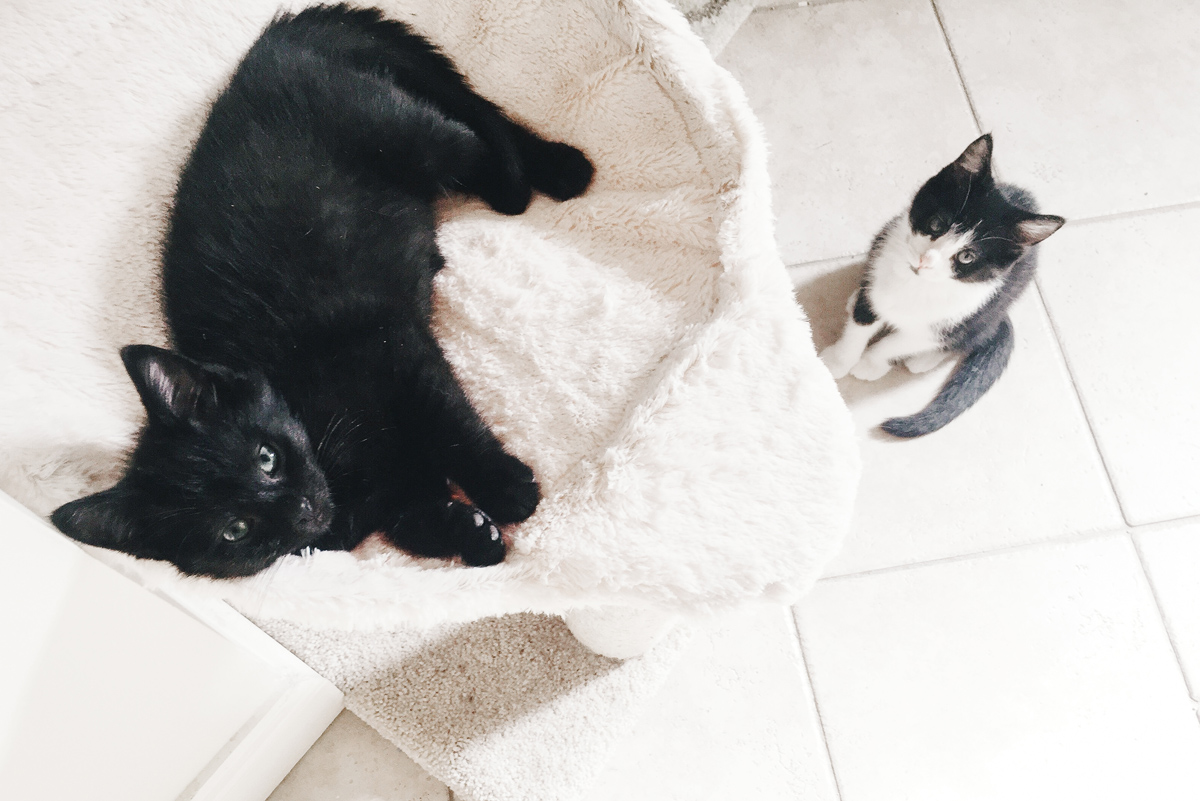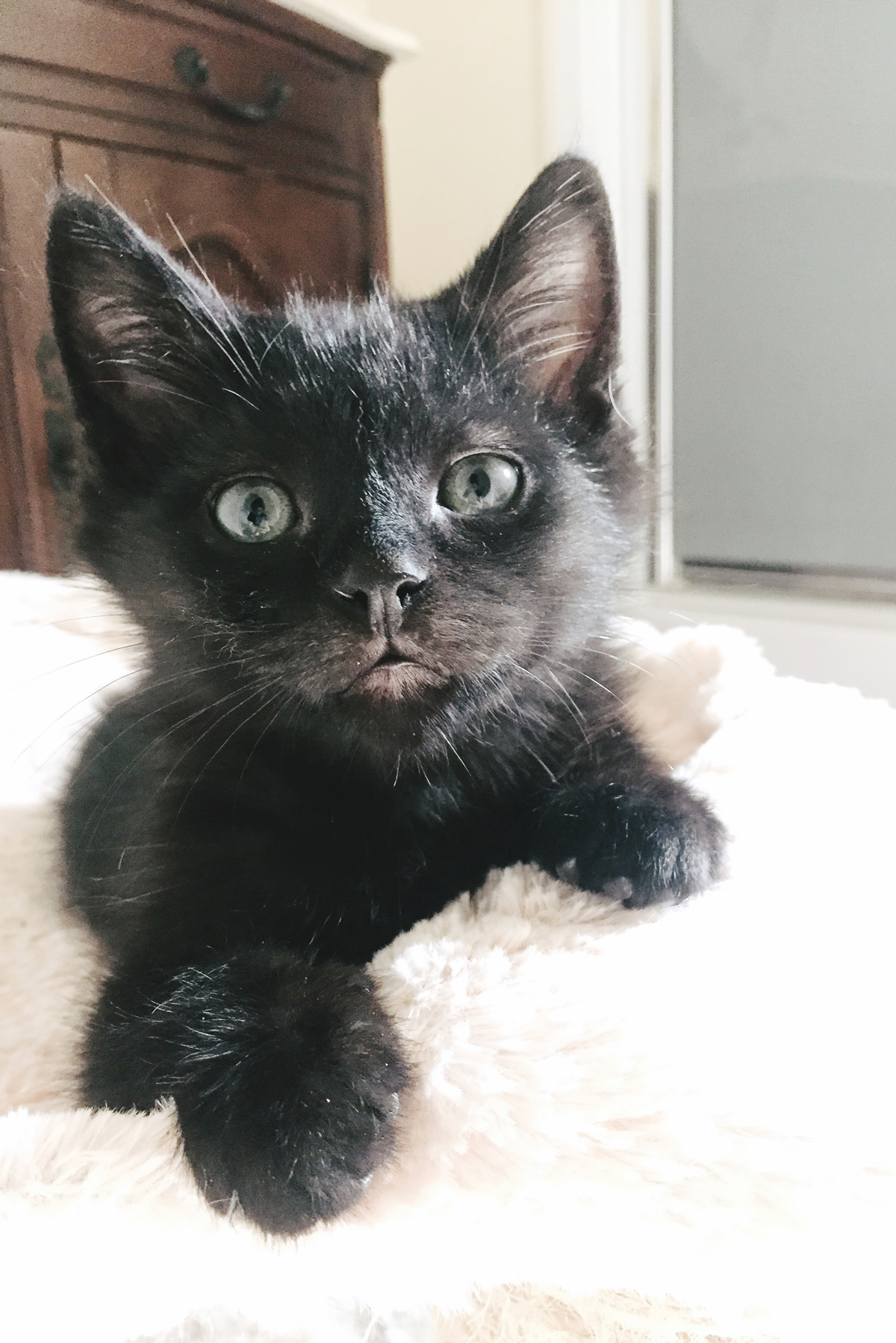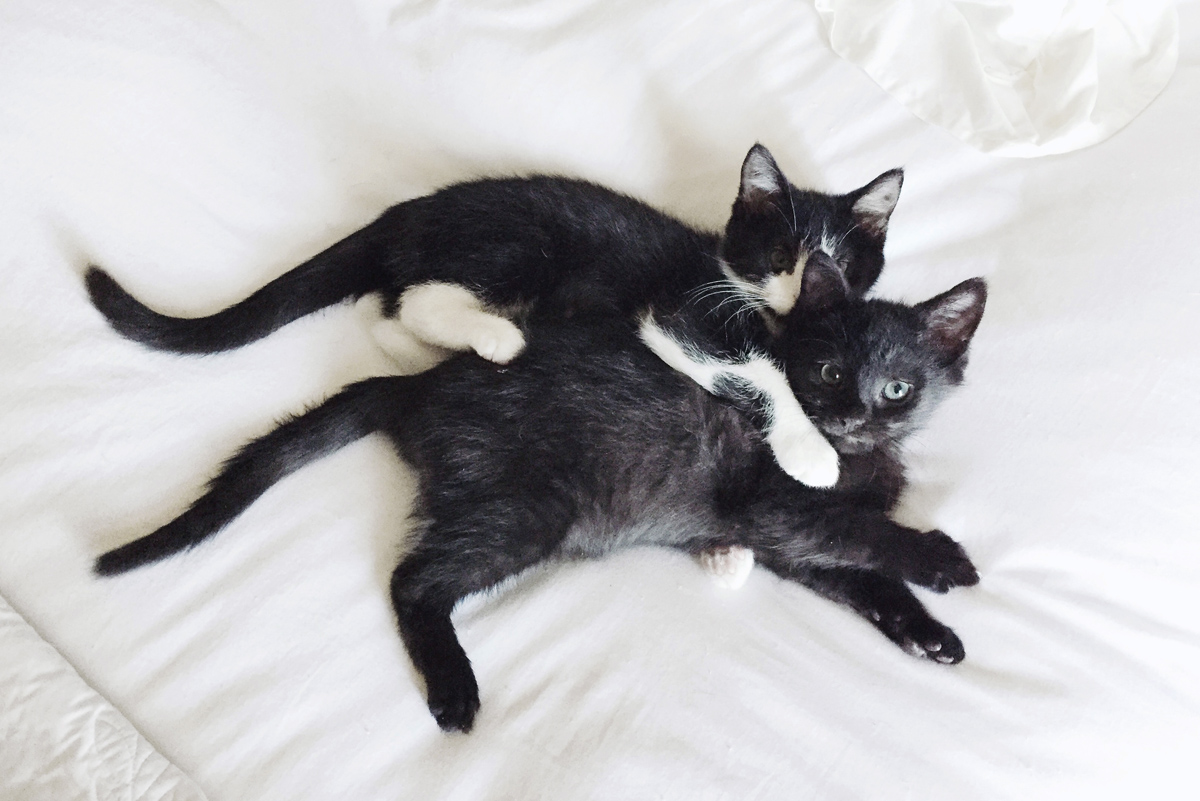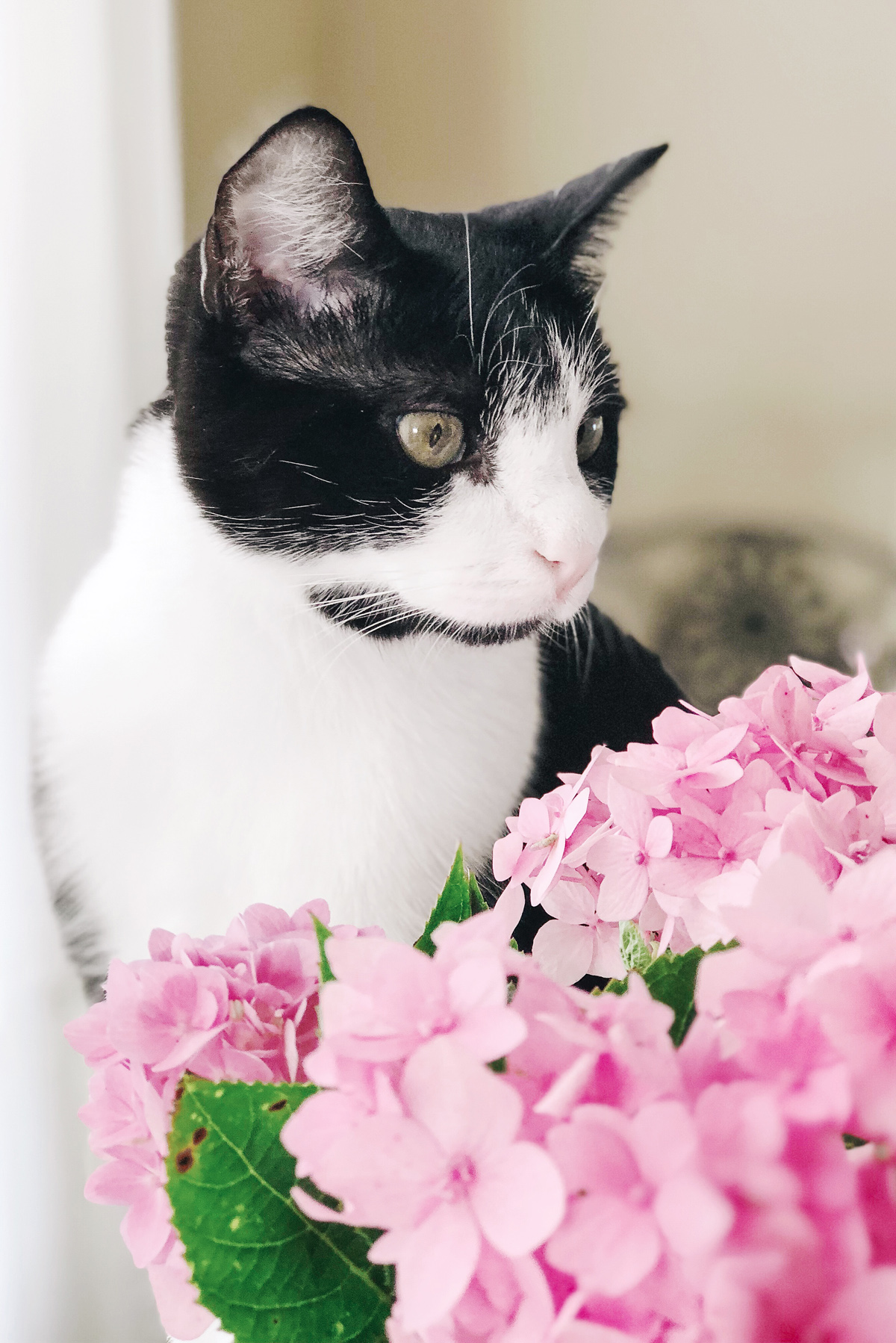 rosette is our dainty lady, who looks all proper and pretty with her tiny paws, soft white patches, and little pink nose… but the girl can scale walls like no other! she is a wild woman… but she also loves to sneak in and snuggle with maddalena in the middle of the night. she waits for me to leave the room then nuzzles her obnoxiously. 😉 she loves to snag tiny toys from the kiddos, and also has a habit of removing the vent registers from the floor somehow! and… let's just say at christmas, she was pretty much living inside our christmas tree. haha. oh, but she just bats her sweet kitty lashes and she gets away with everything!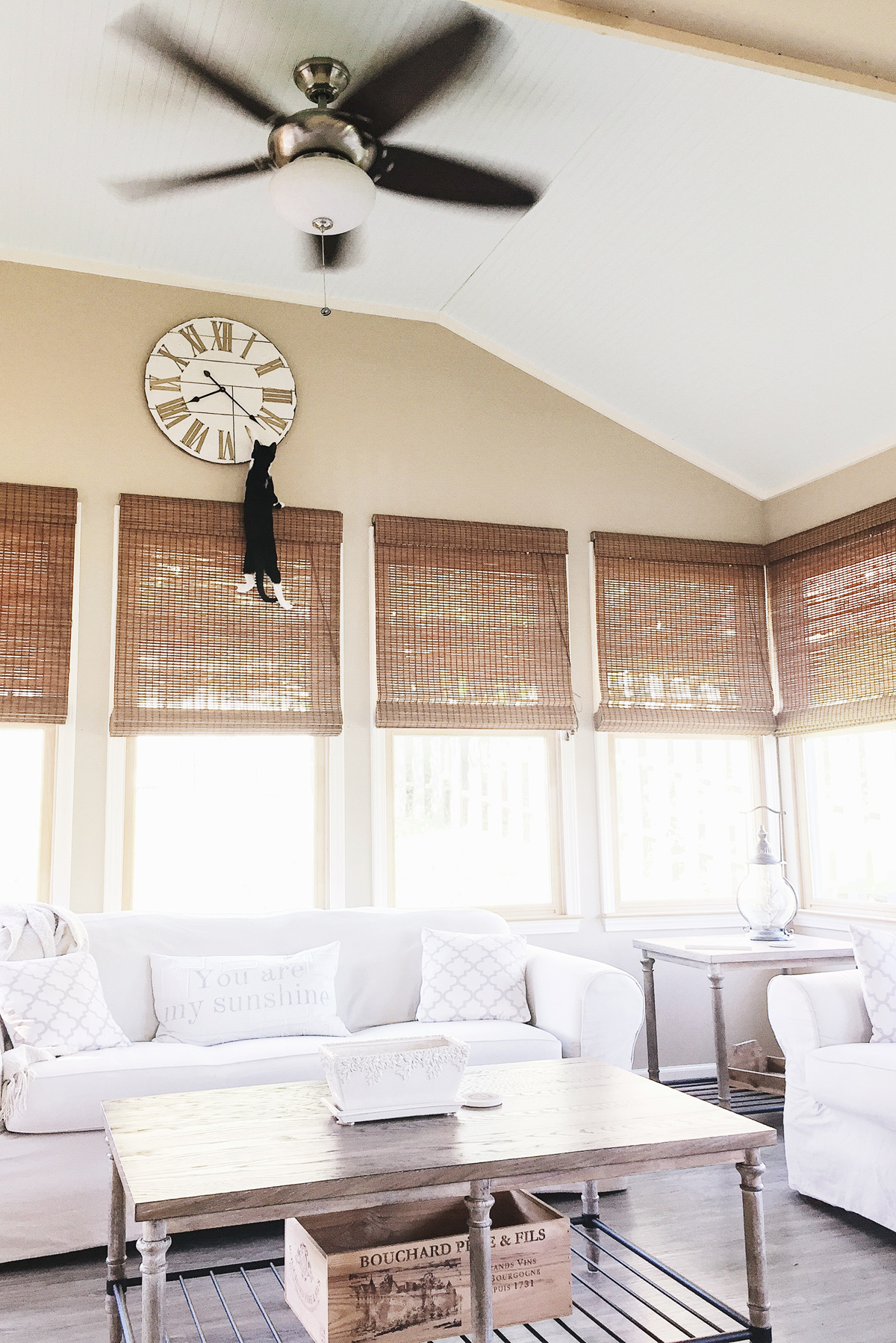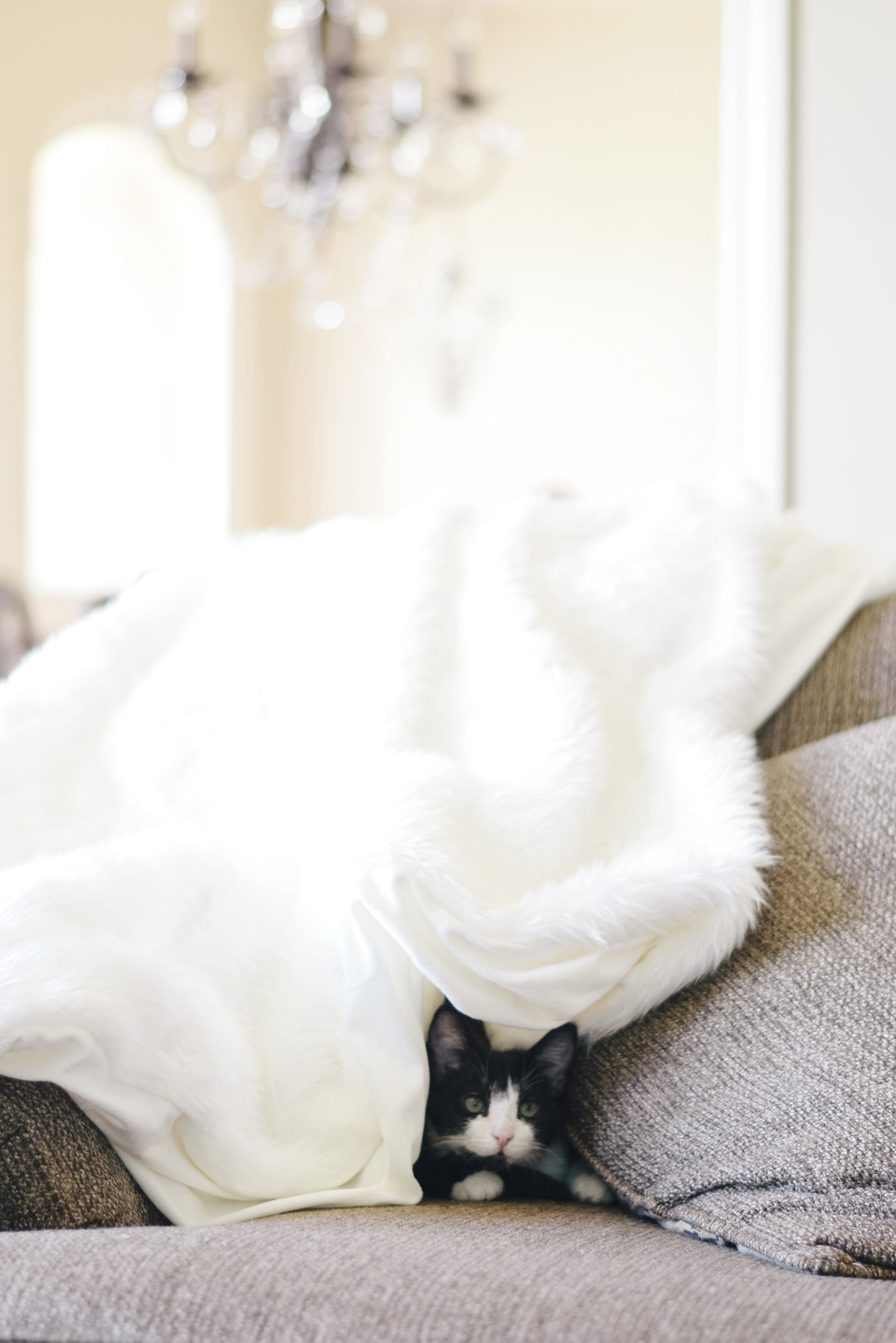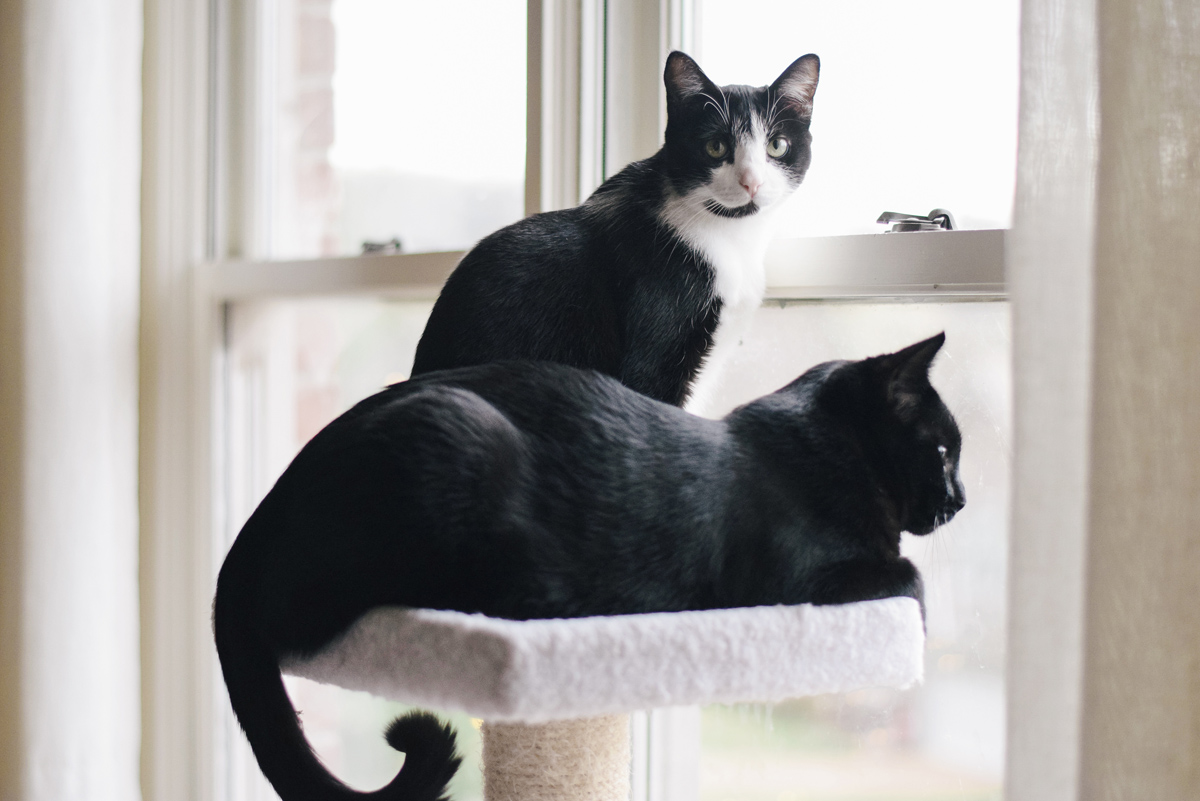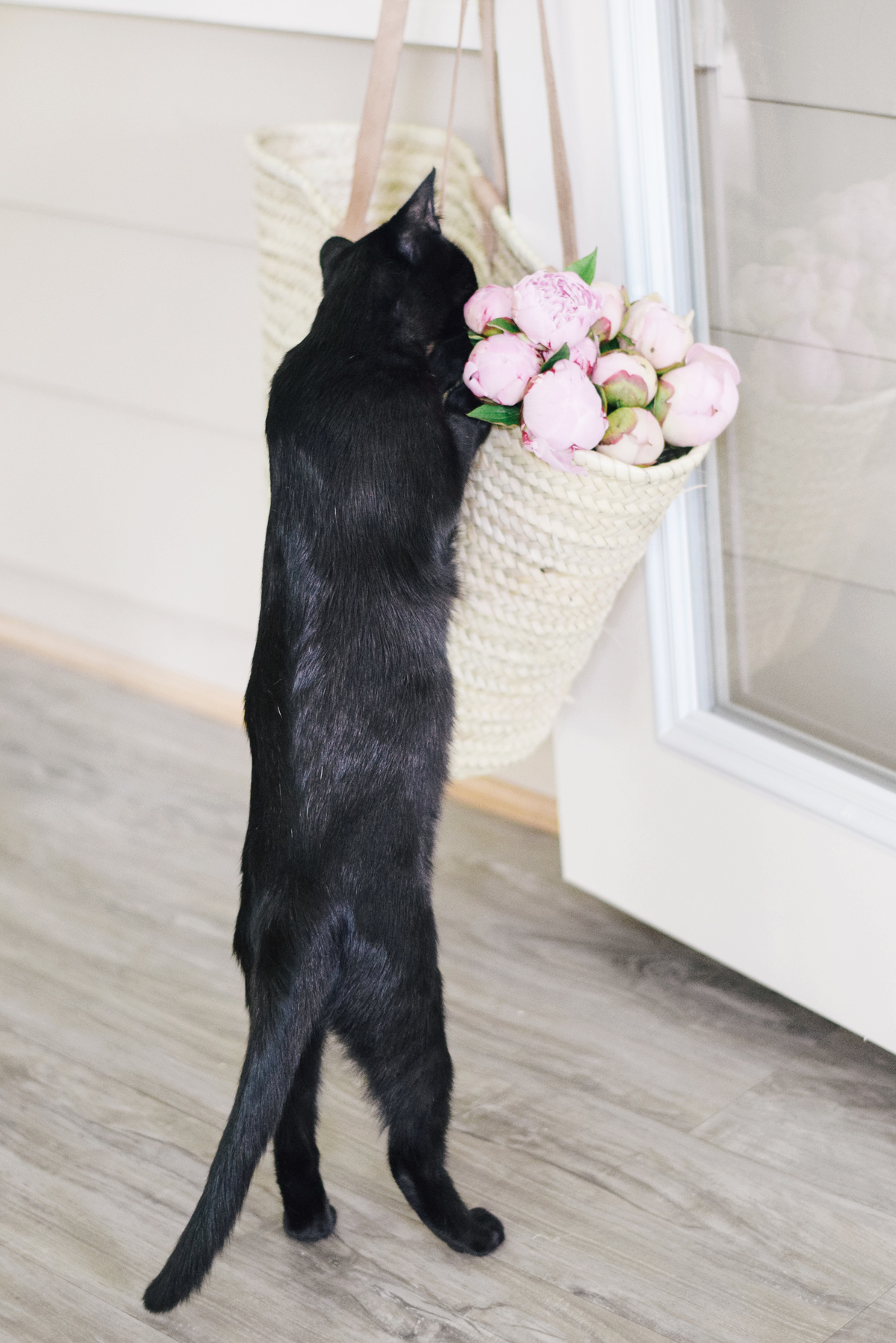 romeo is our black panther! he appreciates a tummy rub, really loves human feet for some reason… and walks around the house meowing in the middle of the night whenever he loses track of his sister. it's so sweet! and i can't tell you how many times i've woken up to romeo literally spooning rocco in our bed… although, he adamantly prefers to sleep on top of him if he can get away with it. haha! he's charming, and i think his name suits his personality so well. however! he'll also steal food right off of your plate if you aren't careful. 😉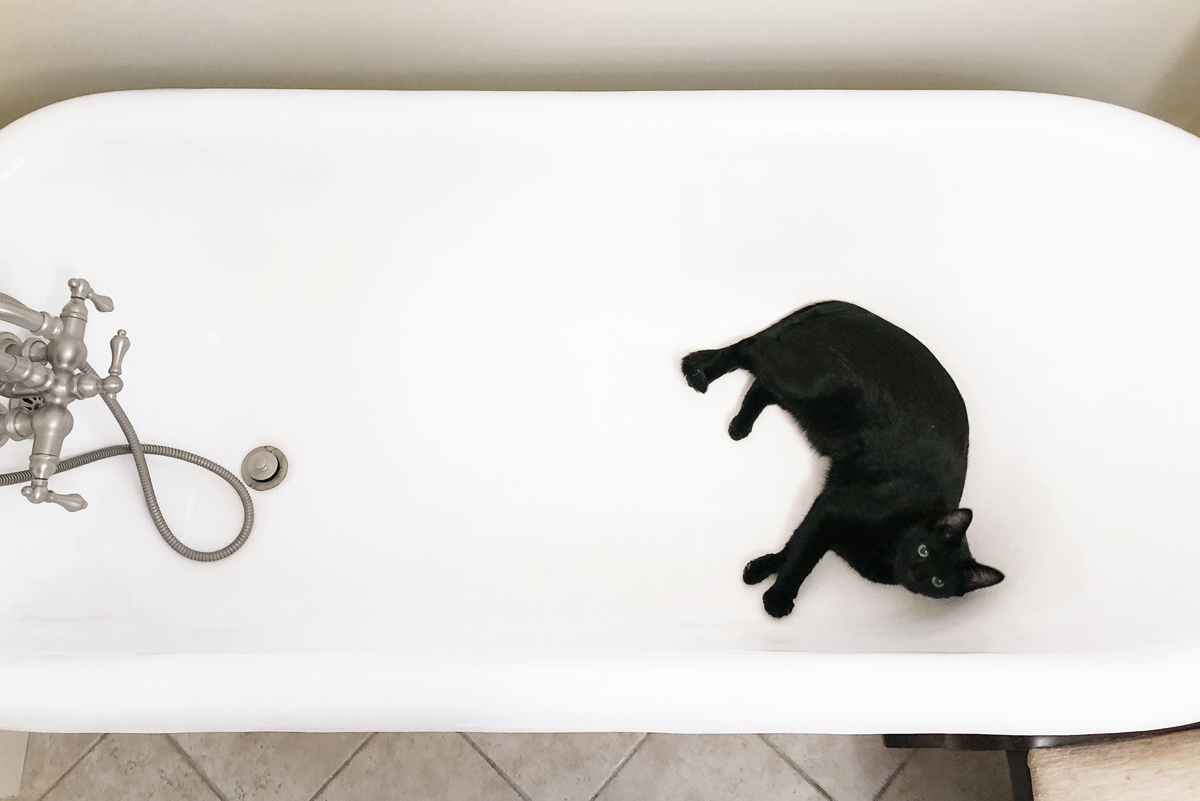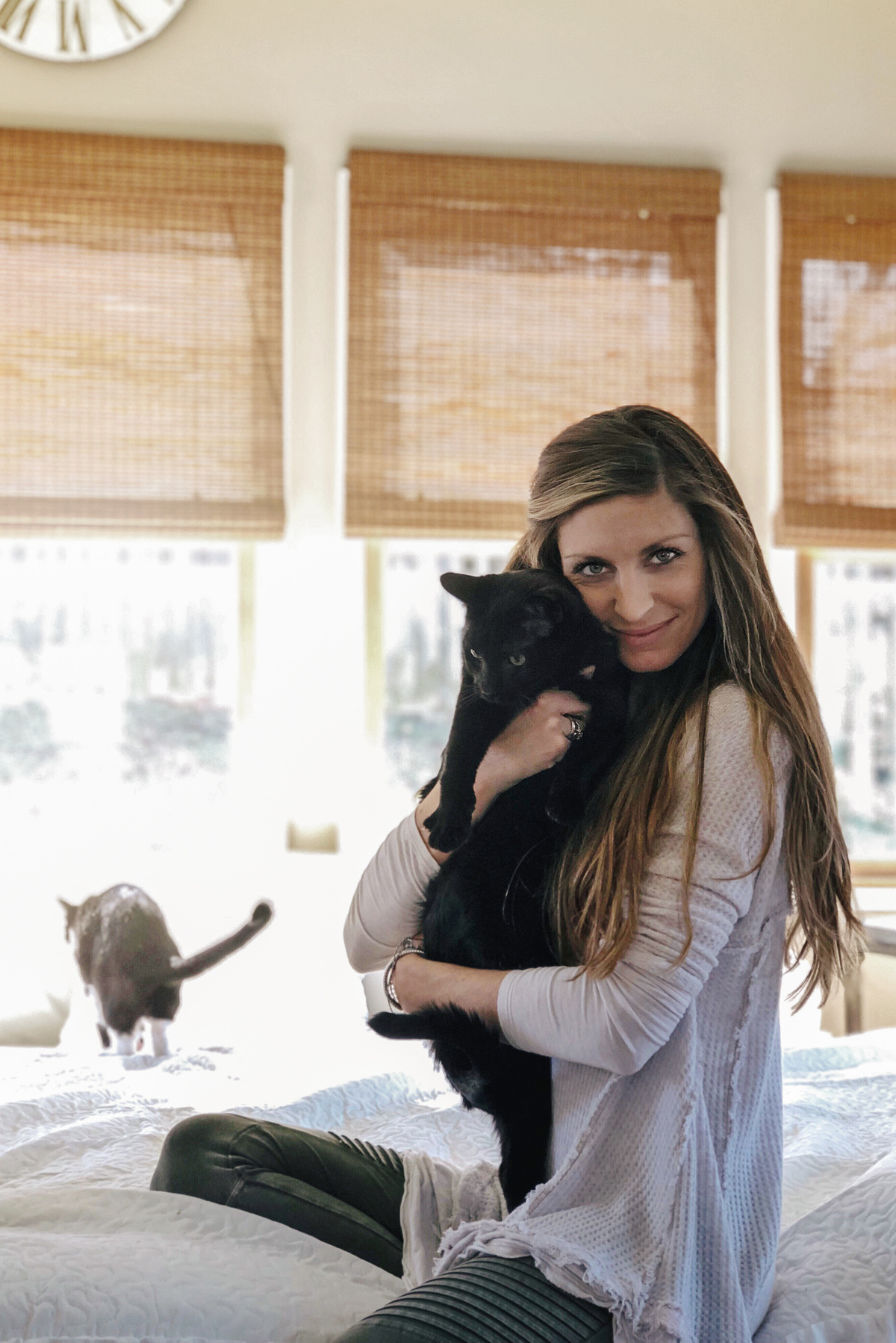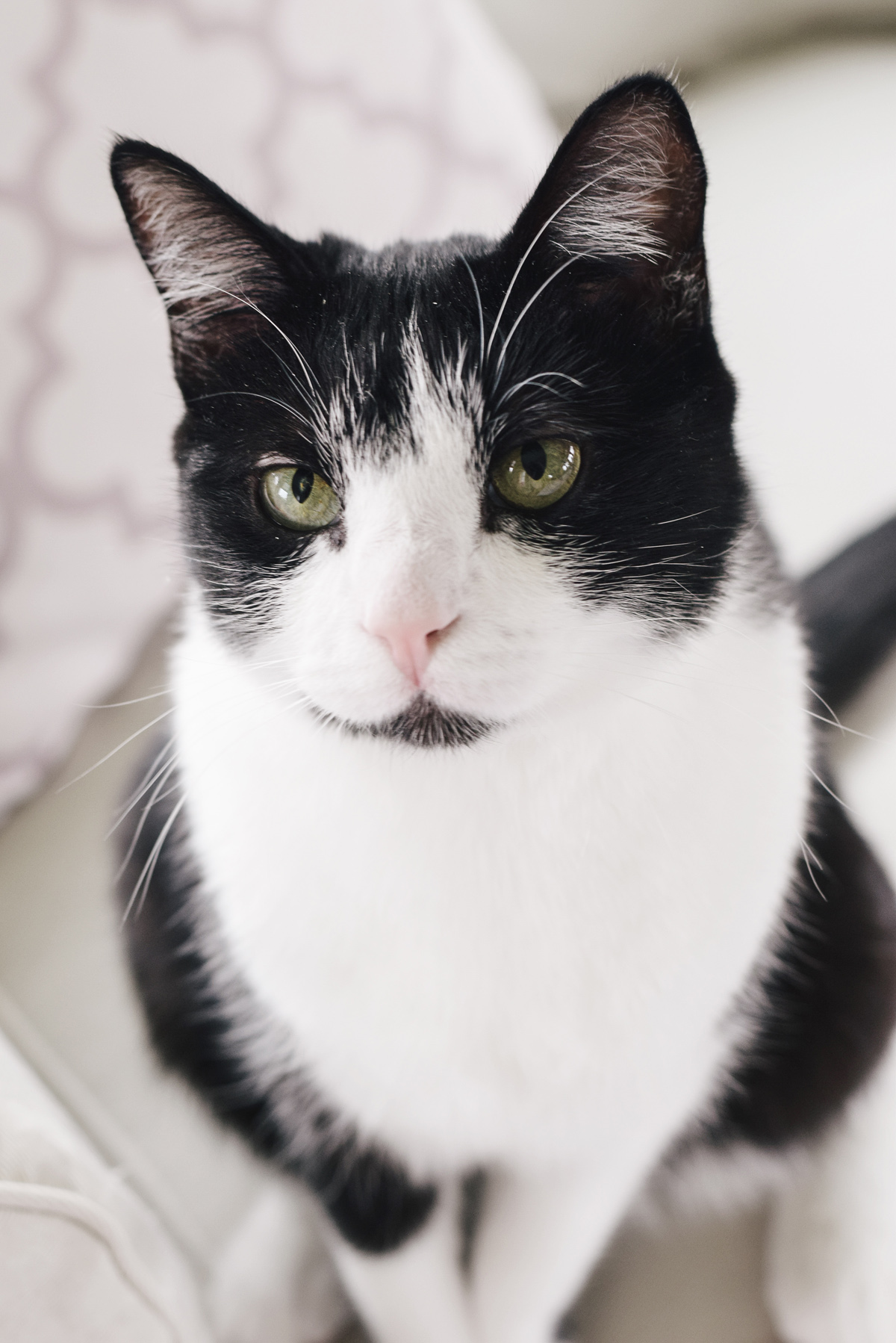 oooh yes, as soon as those two came home with us, our house felt so much more complete. they're hilarious and they keep things so fun and lively… and every time i see all the sweet kitties out there that still need homes, i think of how much our kitties love being with us, being part of our home. it just breaks my heart for the ones that don't have that!
i would seriously take them all if i could. but unfortunately, even when my kitty fever is at it's strongest… despite those gentle little faces that just want a home to call their own! well, i cannot take all the kitties. i mean, we go through a whole lot of food and cat litter with just these two!
however!! i've actually recently discovered that through buying cat litter, i can actually still help kitties in need!!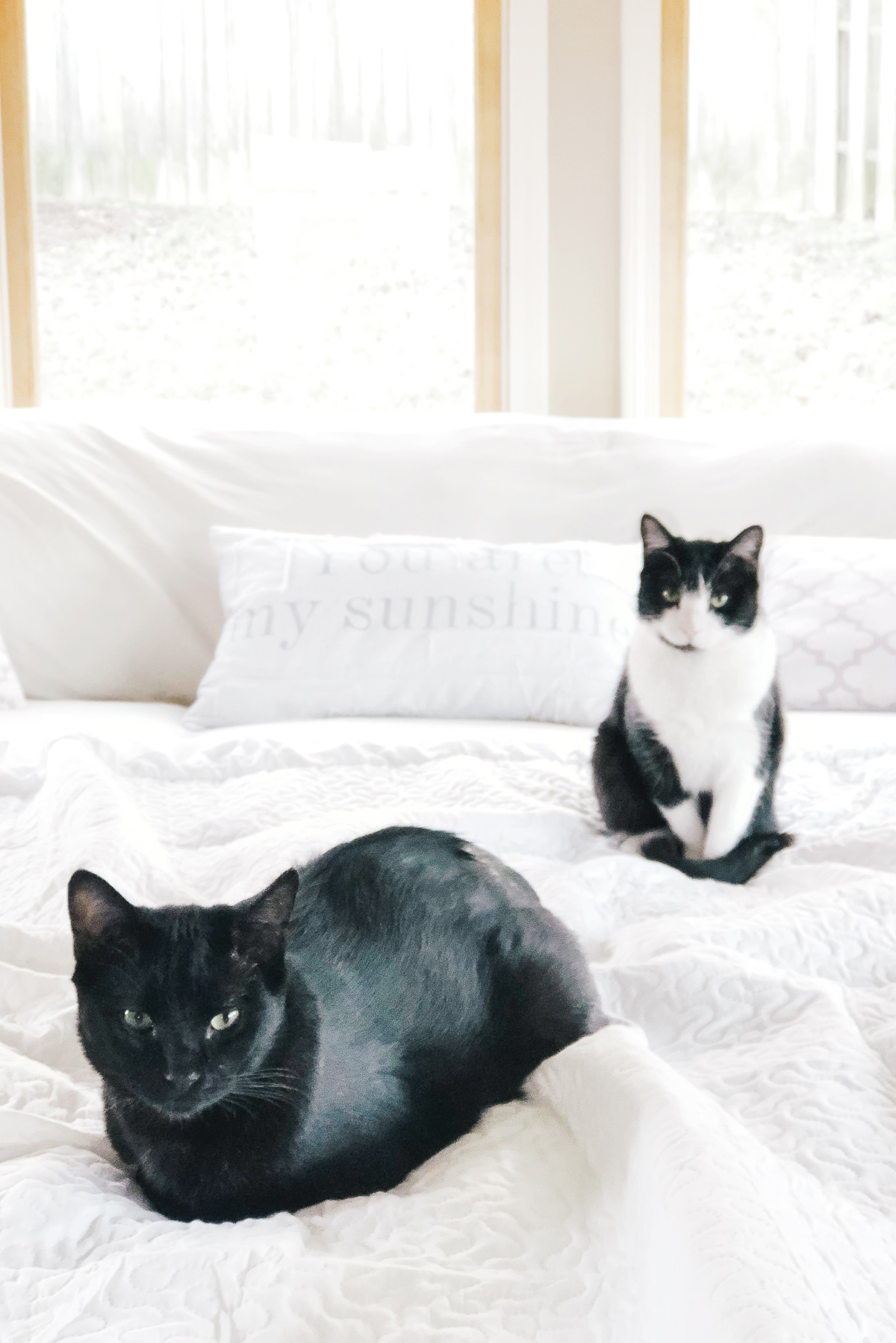 apparently, for every green jug of Cat's Pride® Fresh & Light® sold, a pound of litter is donated to shelters across the country with the Litter for Good™ program!! and bonus: this also miiiight mean less grumbling for me when i clean out the litter if i know that i'm helping other kitties out there that still need homes. 🙂
we found it at the grocery store, which is another win in my book. and! you can also sign up for the Cat's Pride club to get coupons and nominate your favorite shelter!! of course, i had to go on and nominate the one that took such great care of rosette and romeo in their early days.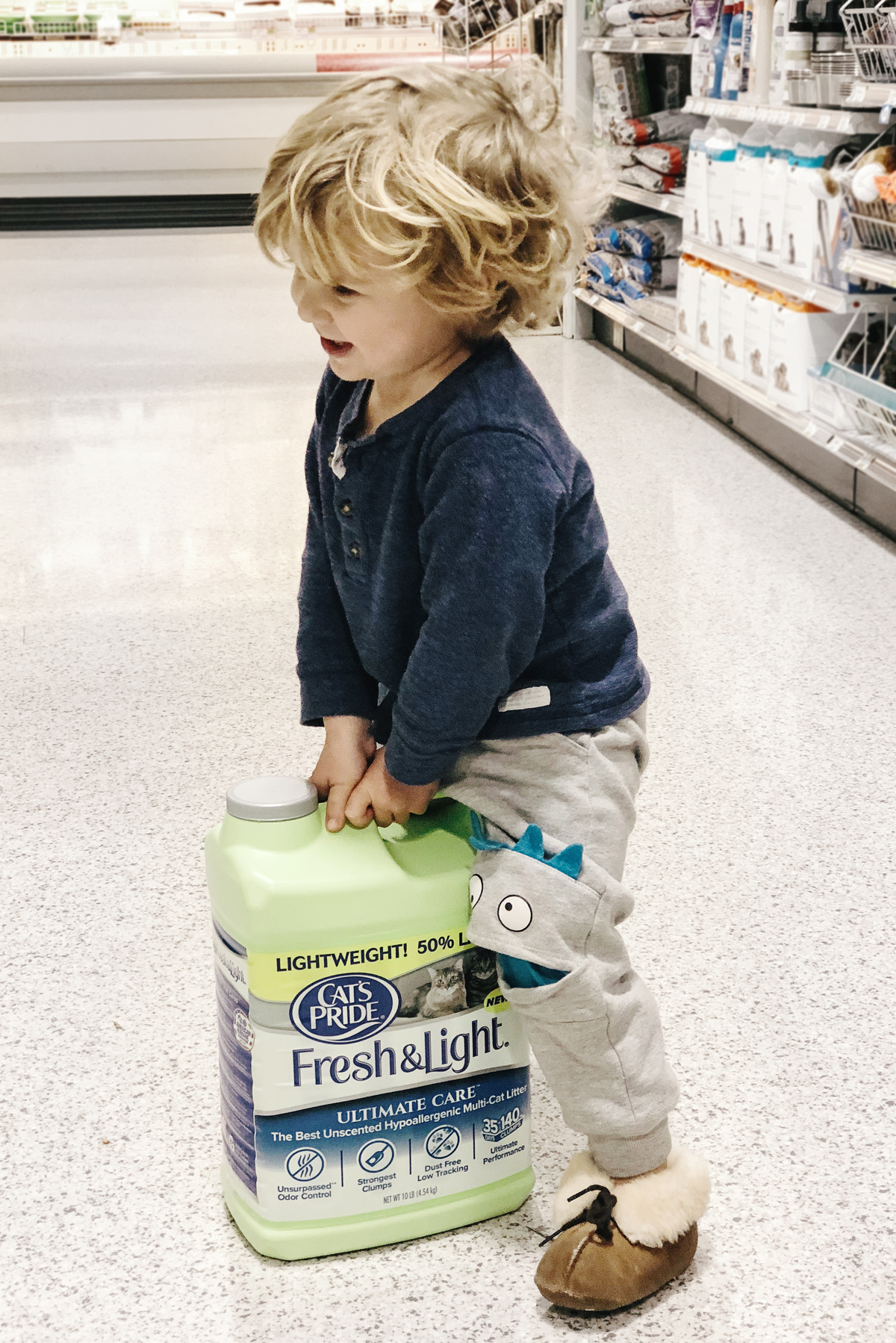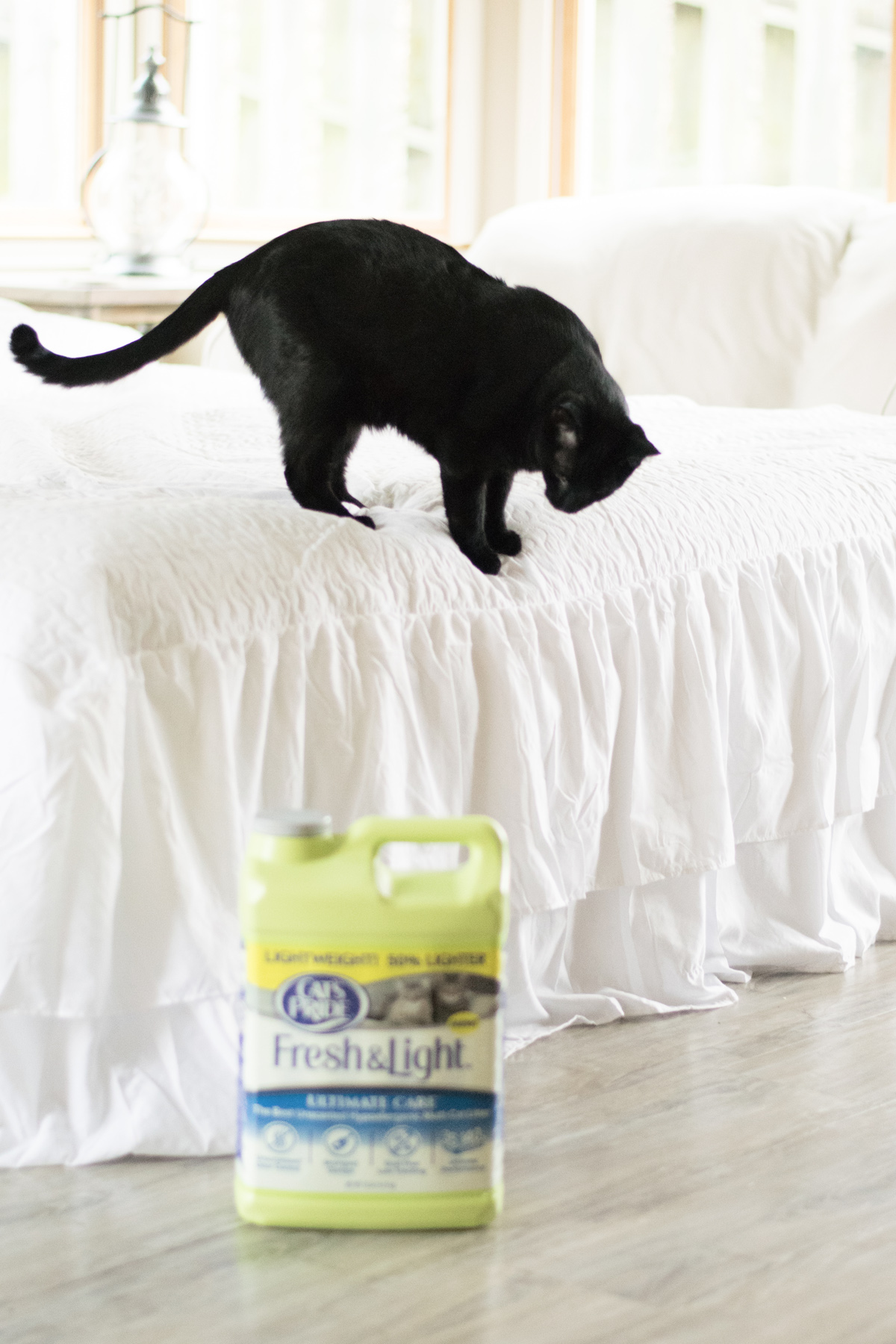 we are suuure thankful for our little rescue kitties and to anyone who made it possible for them to have such good care before we got to them. <3 i seriously didn't even hesitate before agreeing to include this info here in my little one year kitty love tribute. they have made us so so happy, and i'm glad that we can still help save other kitties who need it!
happy adoptiversary, rosette & romeo!! we love you!